Like stilettos hobbling on the cobblestone in Paris, baking of the vegan variety can be just as treacherous to navigate.
In my dream world, I would own a cookbook like this: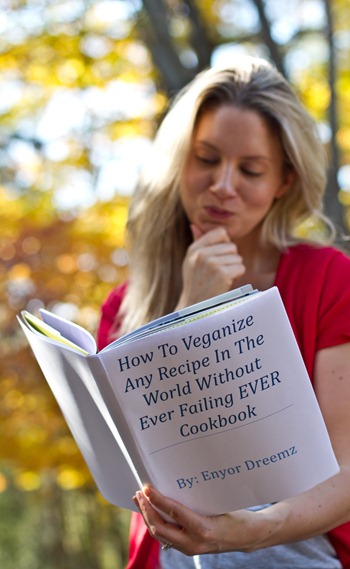 In reality, vegan baking often requires throwing caution to the wind, a healthy dose of trial and error, and a will to succeed.
(And let's be real, a few choice words at times…)
I've had pancake flops galore.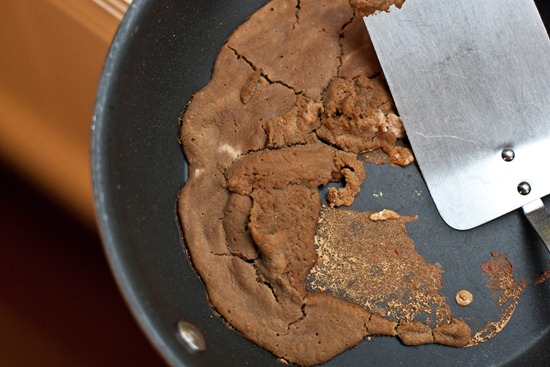 Blueberry muffin 'bricks'.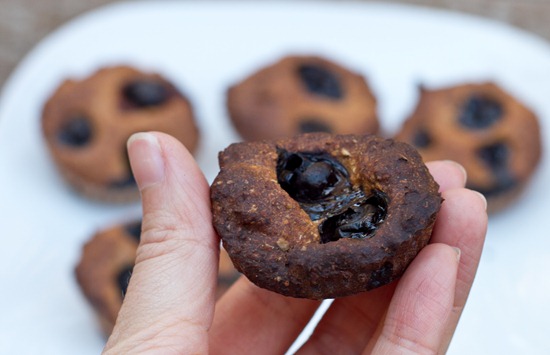 And clumpy custard.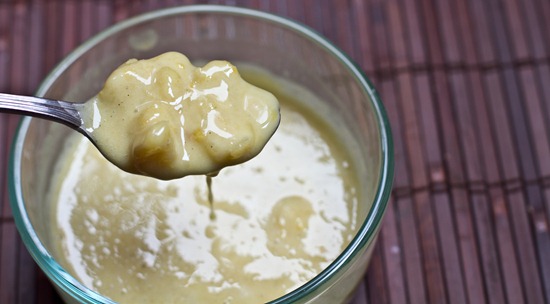 Just to name a few!
But then that moment occurs when time stops and every failed recipe is forgotten.
Not even Brownies with a bad hair day could take this moment away from you.
You smile.
You cackle with delight.
And you tuck this day away in your memory for you never know what tomorrow's baking adventures will bring.
Sometimes in life, we need to turn things upside down to make them right side up.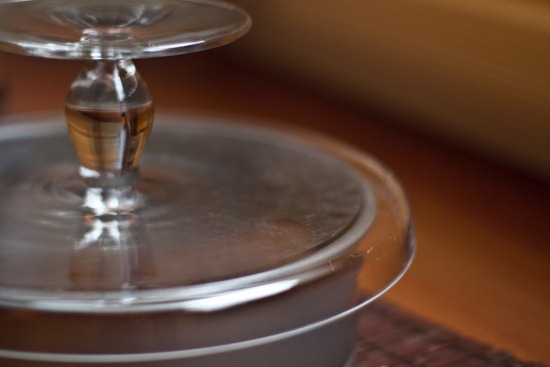 Gingerbread Caramel Pear Upside Down Cake: A Step-by-Step Guide
What do you get when you combine Thanksgiving dinner, your mother-in-law's birthday, and your Aunt's birthday all into one weekend? One spectacular occasion with loved ones and a couple of Fall-inspired celebration cakes!
For the full recipe in PDF format, click here.
First things first, preheat oven to 325F, take a deep breath, and visualize success. You are half way there already!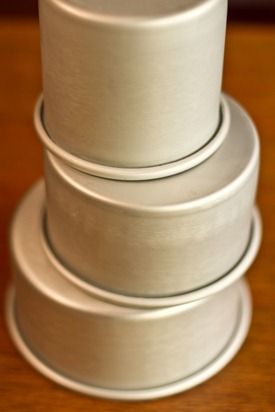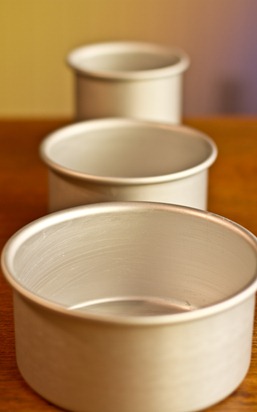 Grease cake pan(s). You can use one 10-inch cake pan or a combination of smaller sizes. I used a 6, 5, and 4-inch pan for a 3-tier cake.
Gather up the troops!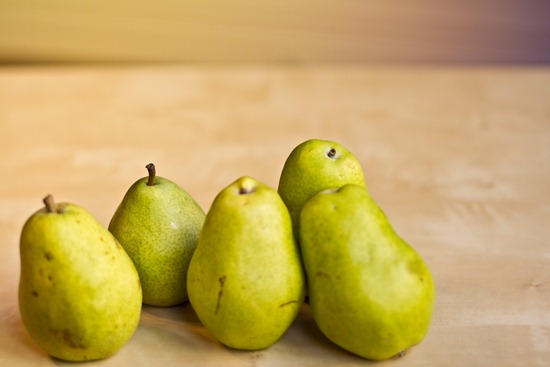 Peel.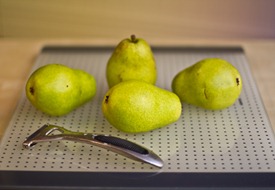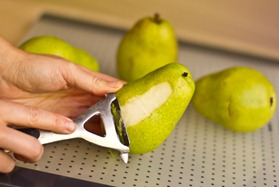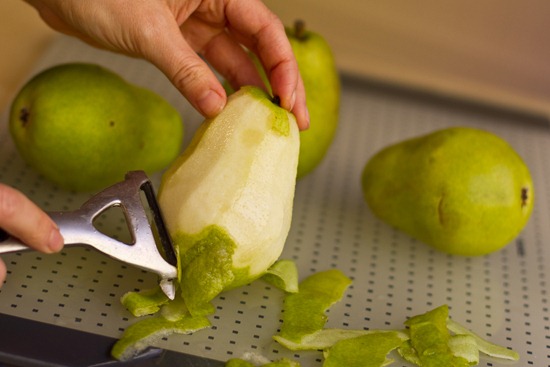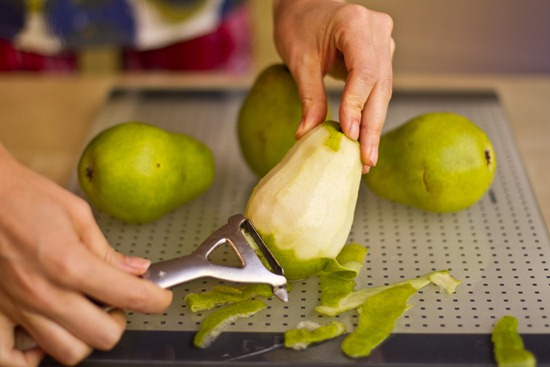 Now cut 1/4 inch slices.
Set aside and prepare to make cascading caramel ribbons!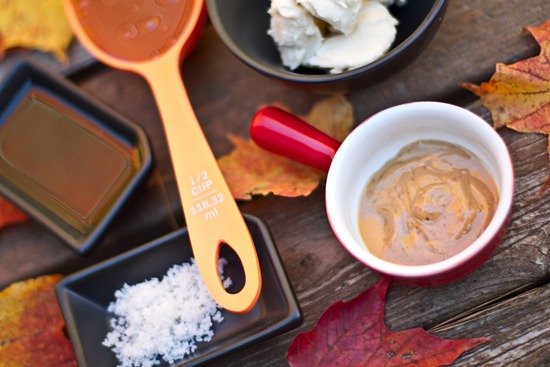 In a sauce pan, combine 1/2 cup of brown rice syrup and 6 tablespoons of Earth Balance butter. Bring to a boil, stirring frequently, and then reduce heat to low. Add in 2 tablespoons of pure maple syrup, 1 tablespoon of smooth peanut butter, and 2 teaspoons of fleur de sel. Stir well.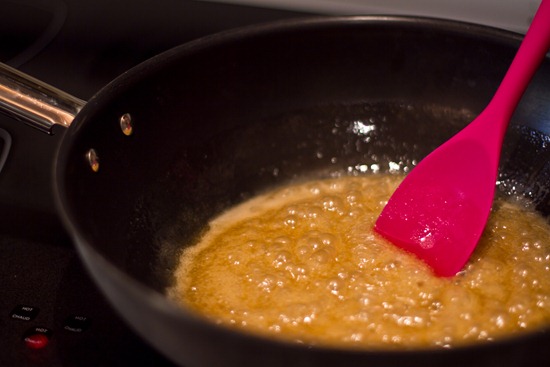 The caramel will start to develop nicely and thicken up after a few minutes.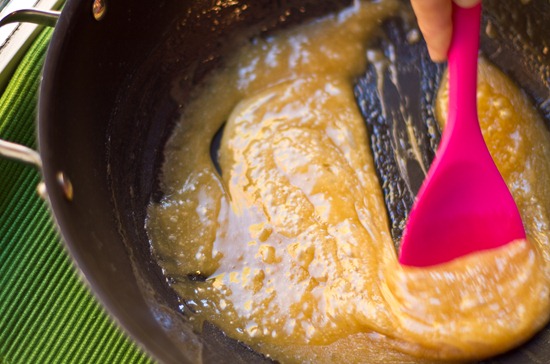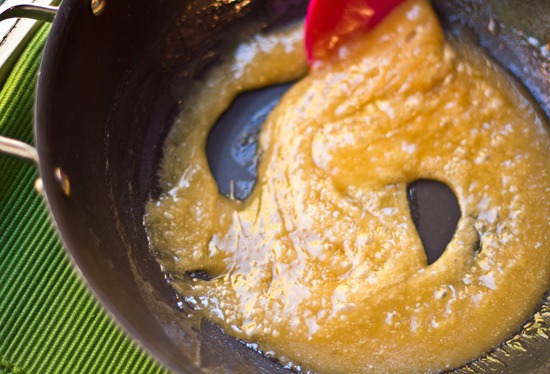 Relieve any residual stress by making figure eights.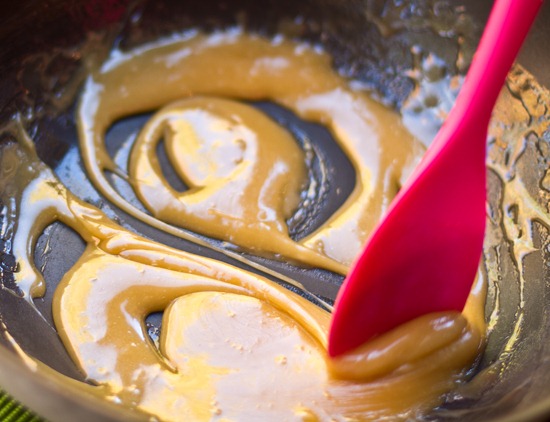 Stir over low heat. After a few minutes, you will have a delicious, cascading ribbon of caramel.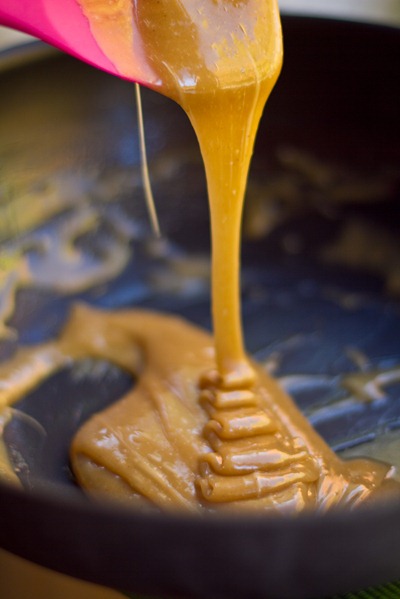 Pinch yourself.
But wait, there is more work to be done before vegan baking victory is yours!
Remove the caramel from heat and pour into the cake pan(s). You only have a window of about 20-30 seconds before the caramel starts to harden, so move quickly!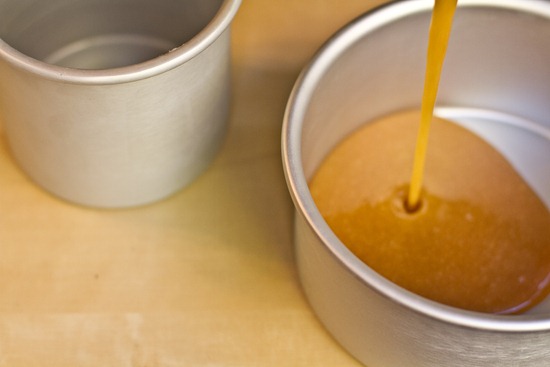 Just not too quickly or you might drop the pan in the process…
But then again you probably aren't dangling a huge camera from your neck so you should be safe. ;)
Next, layer the pear slices on top of the caramel (I think I was on my 3rd vegan caramel attempt at this point).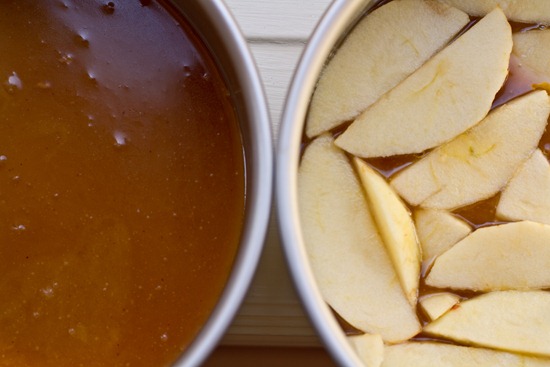 Set aside your cake pans and grab a mixer or some old-fashioned elbow grease. Gather the following ingredients: 1/2 cup sugar, 3/4 cup Earth Balance, 1/3 cup blackstrap molasses, 1/4 cup pure maple syrup, 1 cup almond milk, 1/2 tsp vanilla bean paste or 1 tsp vanilla extract, 2 and 1/4 cups all-purpose flour, 3/4 tsp baking powder, 1 tsp baking soda, 1/2 teaspoon fleur de sel, 1 tsp ground ginger, and 1 tsp ground cinnamon.
Whip the sugar and Earth Balance until fluffy.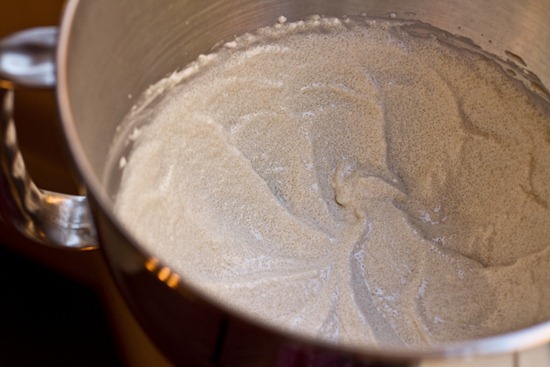 In a medium sized bowl, whisk together the wet ingredients (molasses, maple syrup, almond milk, and vanilla).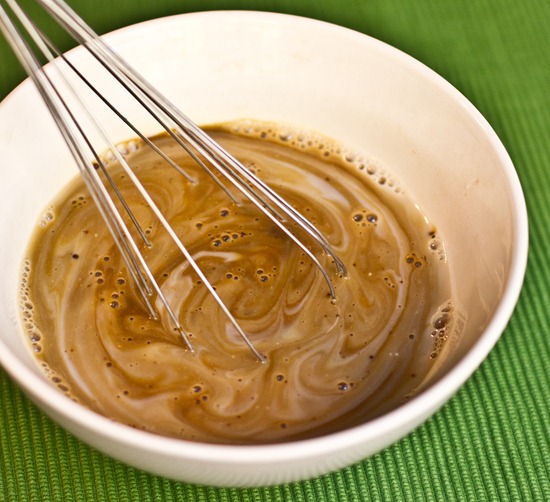 In a large bowl, whisk together the remaining dry ingredients.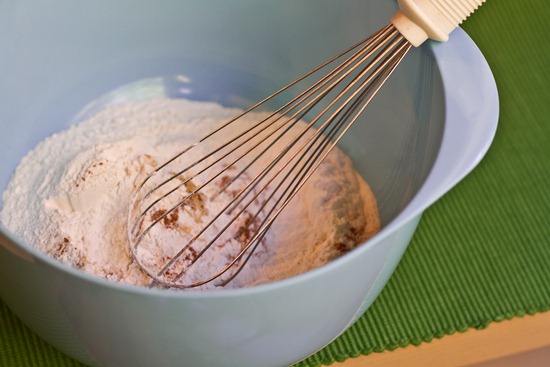 Now take your wet mixture and add a bit to the fluffy sugar mixture. Mix on low to medium speed.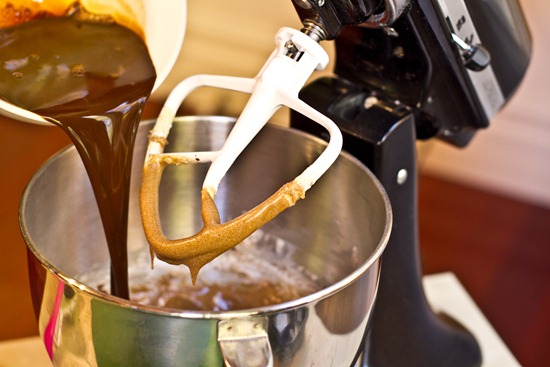 Add a bit of the flour and mix for another 10 seconds or so.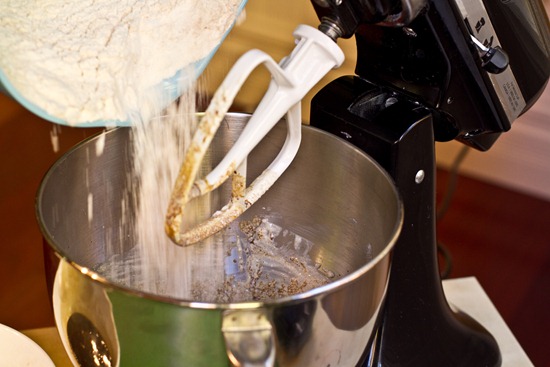 Alternate the wet and dry ingredients until heavenly gingerbread cake batter is achieved.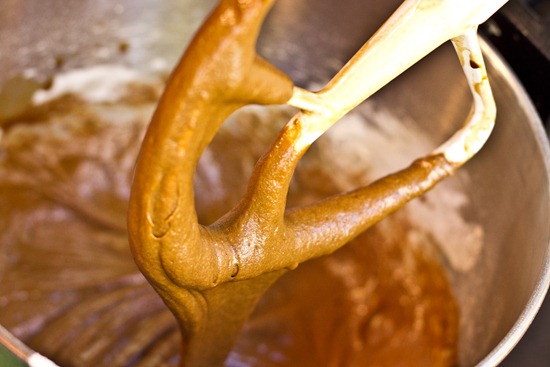 (Feel free to lick the screen if it makes you feel better. I won't tell.)
Distribute the cake batter into the cake pan(s).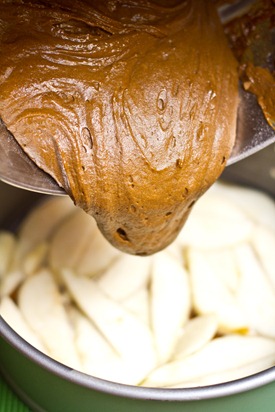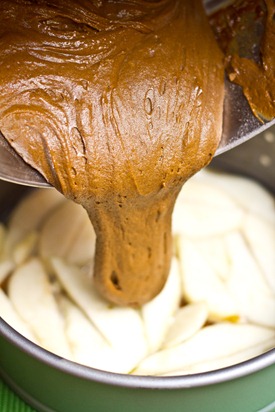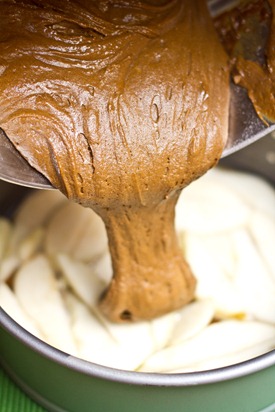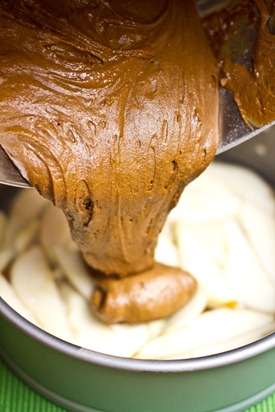 I don't know about you, but I'm starting to have lots of fun here!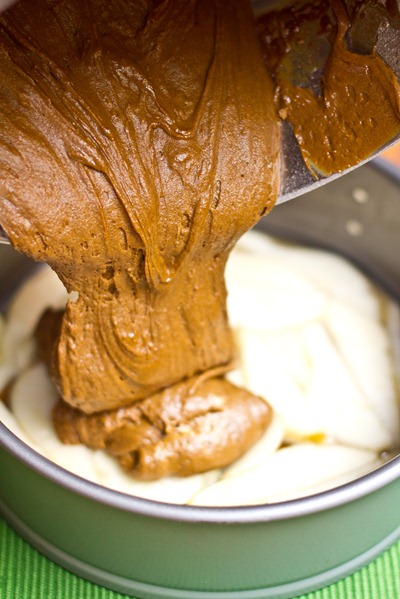 Spread with a spatula until smooth as silk.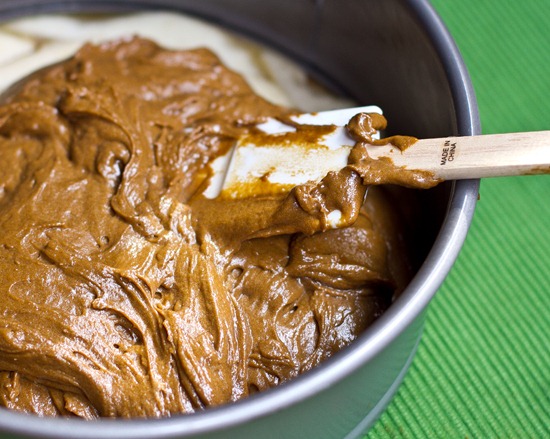 Now for the fun part…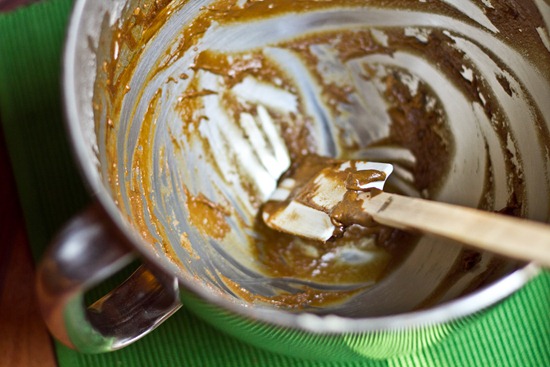 I'm sure you can find a way to 'clean' the bowl. ;)
Bake for about 35-45 minutes depending on the size of your pan(s). Full baking instructions here.
Grab a plate or cake stand and place on top of the pan.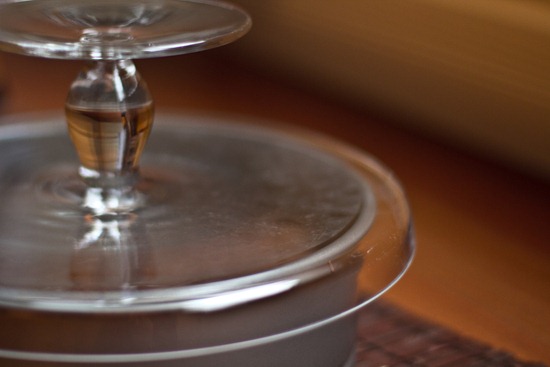 Flip over and hope for the best. Gently tap the top of the pan and carefully remove the lid.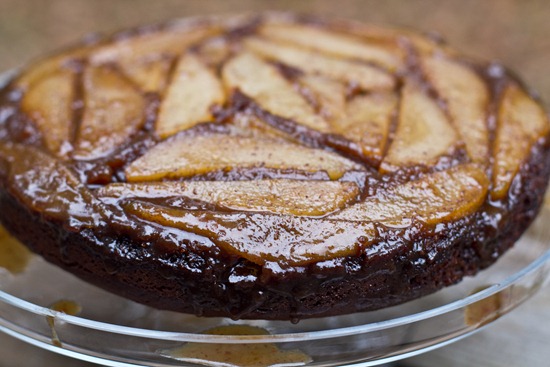 As I said, sometimes things must be upside down to become right side up. Words to live by, I say.
Stack tiers (if necessary).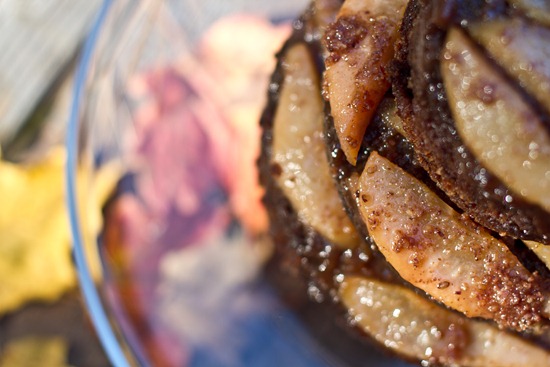 Sift confectioner's sugar over top.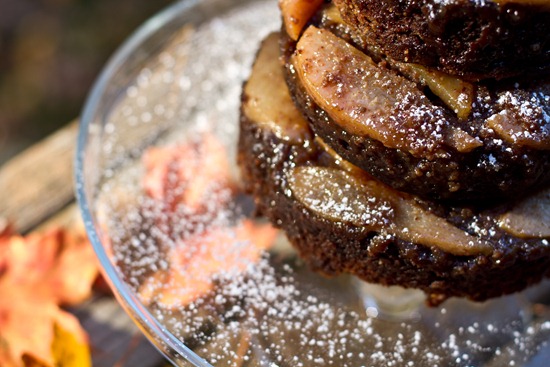 A vegan, Fall-inspired celebration cake that is easy on the eyes and delicious too.
But, perhaps gingerbread just isn't your thing.…
(I won't mention any names.)
If apples, spices, and caramel are more your thing, just take the above recipe and make 3 easy swaps:
Swap apples for the pears
Swap maple syrup for the molasses
Swap cinnamon for the ginger
This is what I'd like to call a 2 for 1 cake. Who doesn't love a good baking bargain?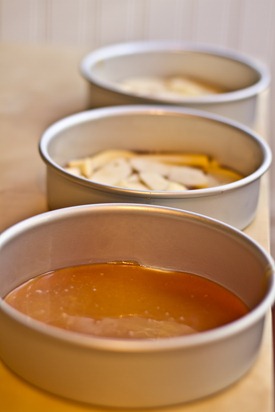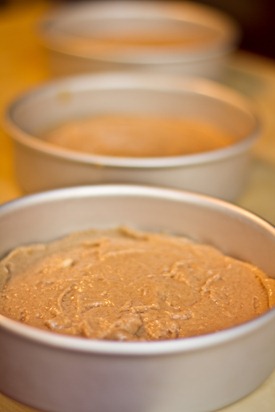 For this Spiced Apple Upside Down Cake, I used three 7-inch cake pans, but you can use one 10-inch pan.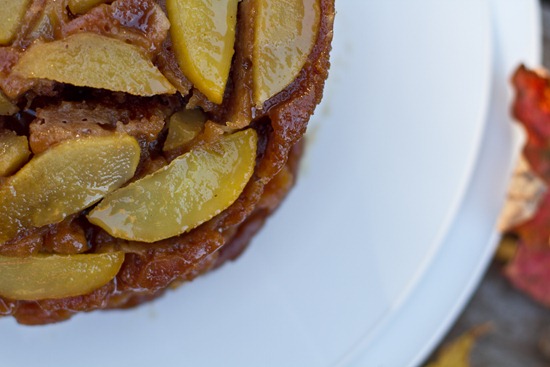 Flip & Stack.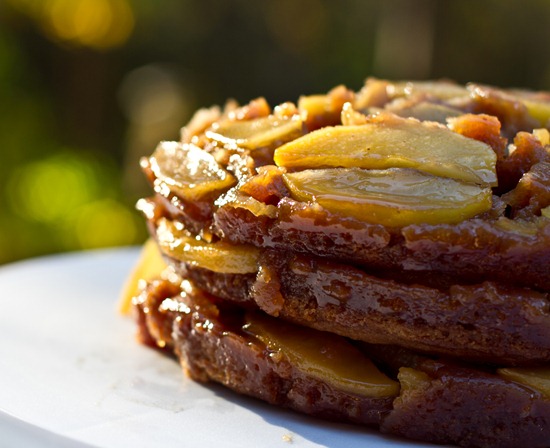 If you are feeling truly crazy and adventurous make yourself another batch of caramel and go to town.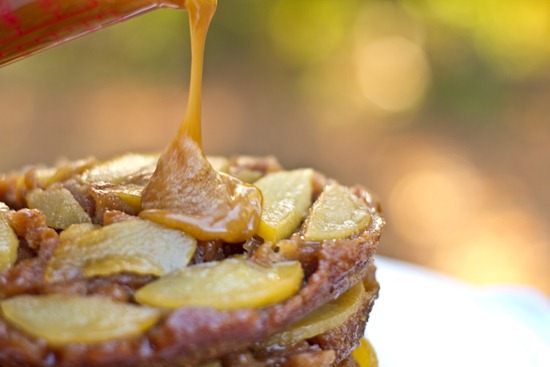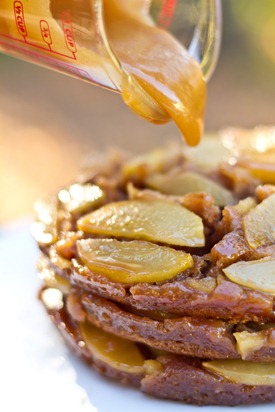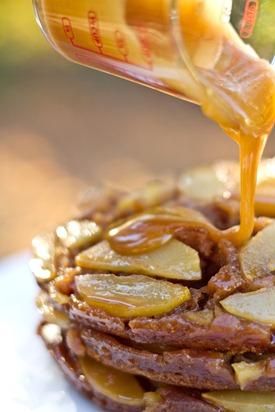 This may be illegal in some countries.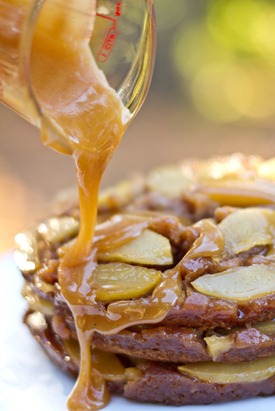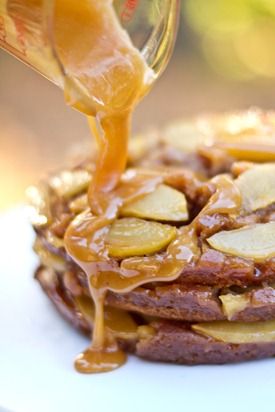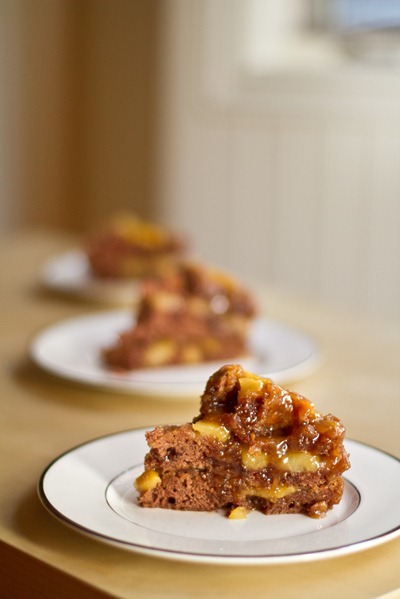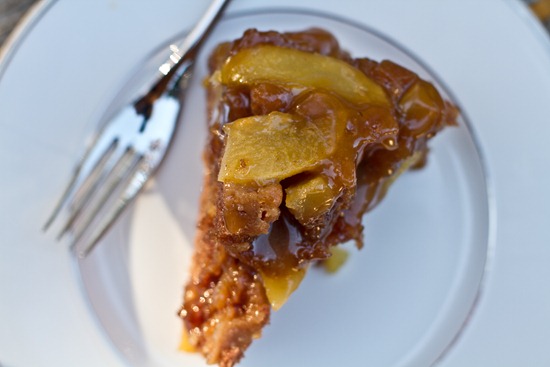 Please don't ask me to choose. I just couldn't.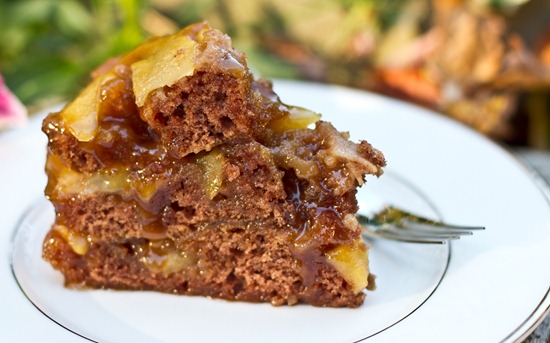 And when you see your mother-in-law light up with her beautiful smile, you will say it was worth every second.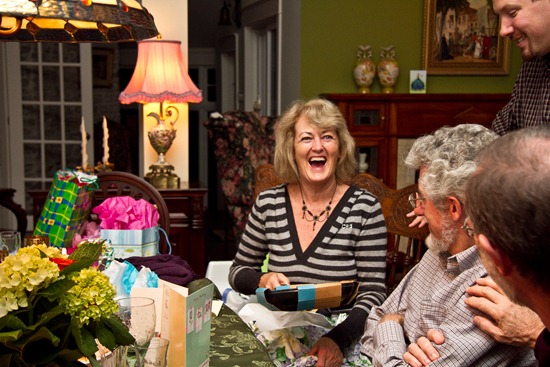 Cheers to our loved ones near and far and to delicious food and drink!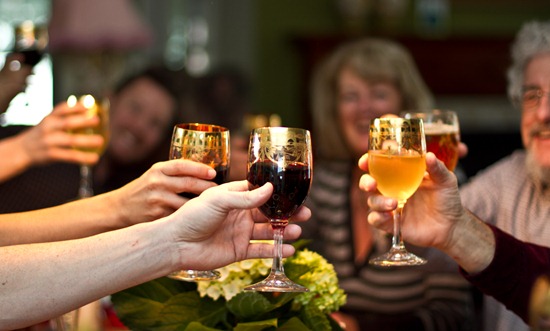 Note: This is my official entry for Project Food Blog Challenge #4. Voting begins at 9am EST on Monday October 11th. If you enjoyed this post I would greatly appreciate your votes in carrying me into the next round! Click here to vote. Thank you!