[For my entire Road To Health Series see these links: My Road To Health: Part 1, My Road To Health: Part II, My Road To Health: Part III, My Road To Health: Part IV, My Road To Health: Part V, My Road To Health: Part Vb, My Road To Health: Part VI]
My road to health is never over, even though I can now tell you that I have been free from disordered eating for a while now.
Each day is a journey, not just with our Road to Health, but with all aspects of our lives.
What will happen today? Will I be good to myself? Will I treat others with respect? Will I hit a pothole along the way and slip up? Will I tell myself nice things and stay positive? Will I let negative thoughts or anxiety prevent me from succeeding? Will I be a good friend, family member, or partner?
A new day is quite exciting if you stop and think about it. Not everyone has this chance.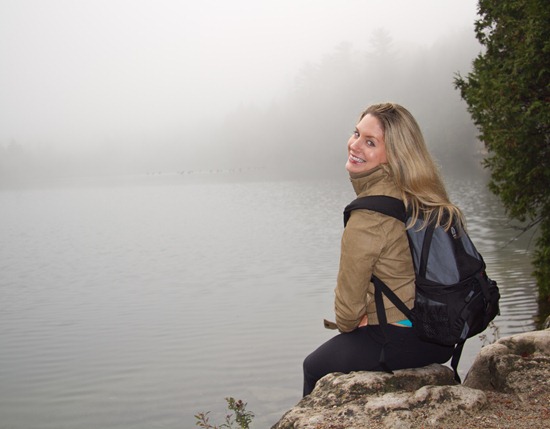 The beauty of each day is that we have a chance to start fresh.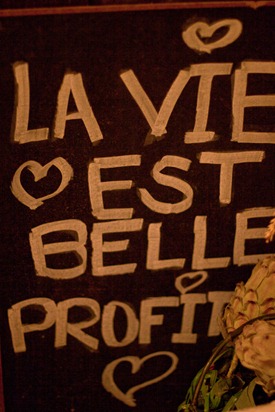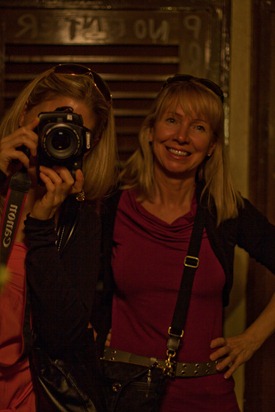 For a long time, I didn't believe this…at all. When I was deep into my disordered eating, no day was a fresh start for me.
It was simply one long, miserable journey that was going backwards and not forwards. With each day that I failed to take control of my own life, I crept back a few steps until I didn't even know which way was the right direction.
Sometimes, when you fall into negative patterns for so long, you lose not only yourself, but your internal compass, that is supposed to guide you in the right direction. This internal compass, is also known as your heart or that little voice inside your head that tells you instinctively what you should do. Mine is always right.
Along the way, I stopped listening to my heart and my internal compass became a monotonous track of negative words and phrases.
You might be surprised to know that the #1 topic that I am emailed about pertains to disordered eating and the most frequent thing mentioned is binge eating. I have talked about binge eating several times in the past (parts: one, two, three) and I still believe that it is much more common than we believe and it is often an eating disorder that is swept under the rug and filled with great shame, much like bulimia.
For years, I couldn't bring myself to even tell Eric that I struggled with binge eating at times. I could talk to him about the calorie restriction and over-exercising, but for some reason not binge eating. I was ashamed of myself and I was so scared that he was going to think less of me if I told him. Of course, that wasn't the case. I was so scared for so many years to just talk about my struggles, but when I finally did I received support and understanding. Not once did I have someone turn their back on me.
Talking about it was the most freeing feeling in the world and it is always something I recommend to others in the same position. The secrecy, pain, and shame of an eating disorder creates this huge bubble of negativity in your life, but talking about it bursts the bubble and allows others to come inside to help. I saw a counsellor in university for a bit and I also started this blog and spoke openly about my struggles. Over time, I started to feel empowered and no longer like I was doomed by some negative fate.
Of course, this not only applies to those suffering from an eating disorder, but to most struggles in life.
The truth is, there is nothing to be ashamed of! We are human and we all have struggles in life. What we struggle with will vary by the individual, but we all struggle none the less.
The hardest part of my journey was admitting that I could claim happiness in my life.
For years, I believed that I was destined to be unhappy with myself and I thought that I would always struggle with food and weight until old age.
When you are struggling, the hardest part is always admitting to yourself that you deserve happiness. It is much easier to just believe that you don't deserve happiness and remain stagnant in your life. Once you look yourself in the eye and admit that you deserve to be happy, you now must do something about it.
Doing something about it is the hard part, but it sure beats the alternative.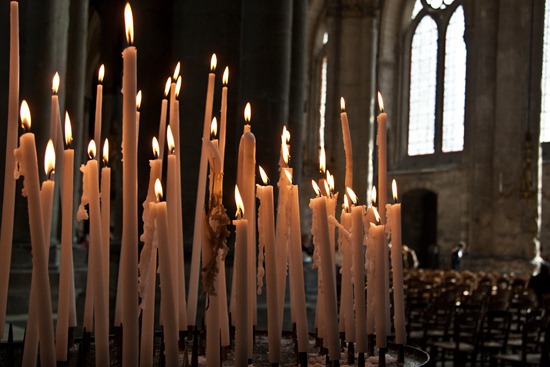 Each and every one of us has a special and unique light inside of us just waiting to be embraced.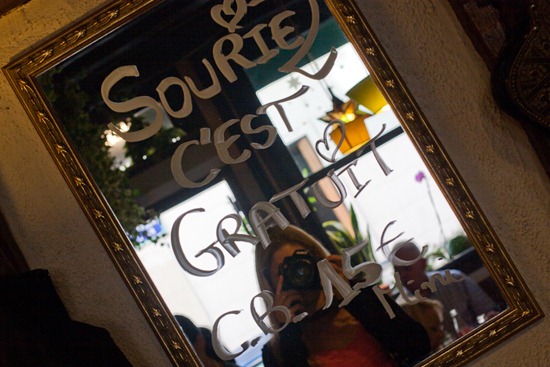 My intention with this blog is to show you what makes me happy and then to encourage you to go find what makes YOU happy.  We all have a unique journey ahead of us and that is the beauty of life.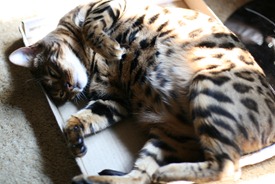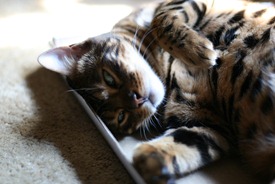 [Sketchie recommends meditating sleeping in a box lid. That may also work. I think I shall try this tonight.]