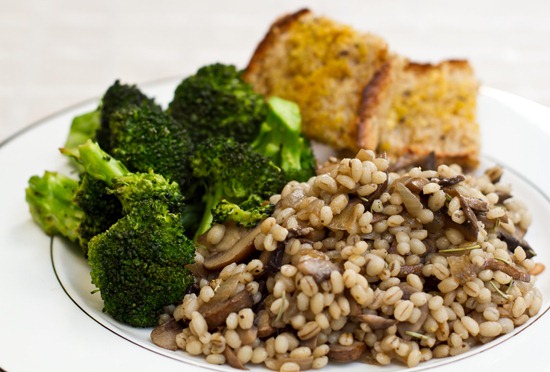 Monday was my mom's last day here so I treated her to a manicure for Mother's Day and also made her a special meal by request. In return, she organized the back hall closet and laundry room for me. I think she is trying to shape me into a civilized home owner. ;) It was an offer I couldn't refuse!
After some careful consideration on my recipes page, she decided on my Mushroom Barley Risotto. [On the weekend, she also chose 15-Minute Creamy Avocado Pasta]- two very good choices!
We picked up a few groceries and also Eric at the train station.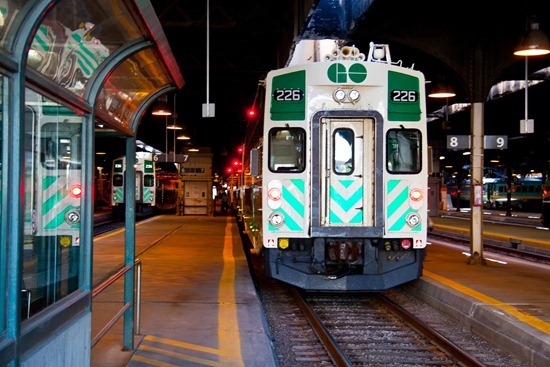 Then I got busy in the kitchen…!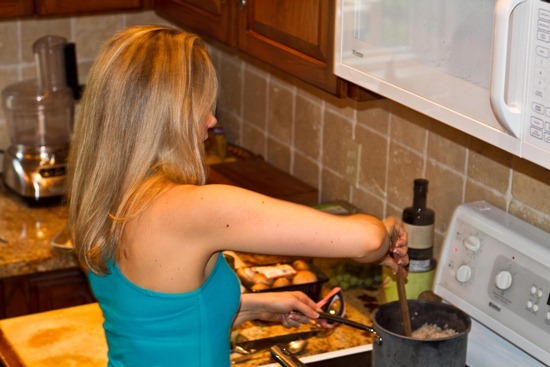 I must have inherited my mom's love for mushrooms because I can't get enough of them lately. I never used to like them growing up (I only liked the canned variety), but now I just love most kinds of fresh mushrooms.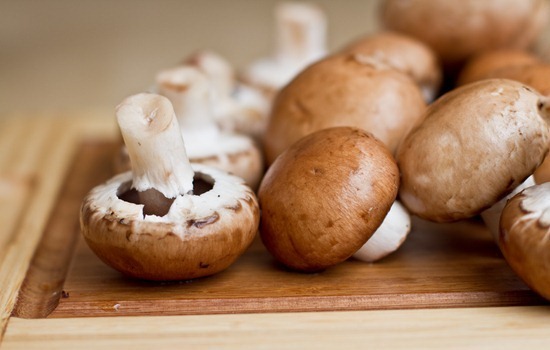 When you have a local mushroom farm nearby, it only makes sense to learn to love 'em!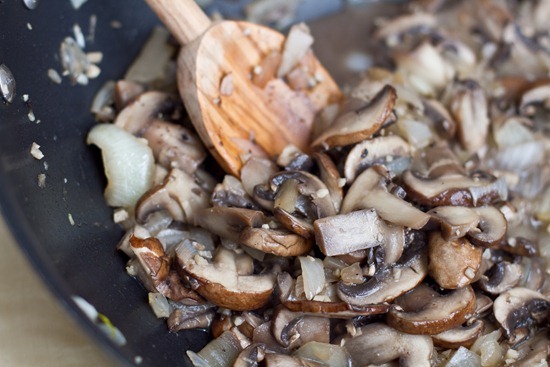 Mushrooms are also quite healthy too!
According to Alive Magazine, mushrooms are:
High in antioxidants: Cremini and Portabella mushrooms have antioxidant levels comparable to that of broccoli, red peppers, and carrots.
Immunity Boosters: Mushrooms appear to stimulate the immune system, including T and B cells, macrophages, and natural killer cells.
Phytochemical rich: Phytochemicals are thought to have an anticancer effect in some research.
Rich in dietary fibre, riboflavin, Vitamin D, and niacin.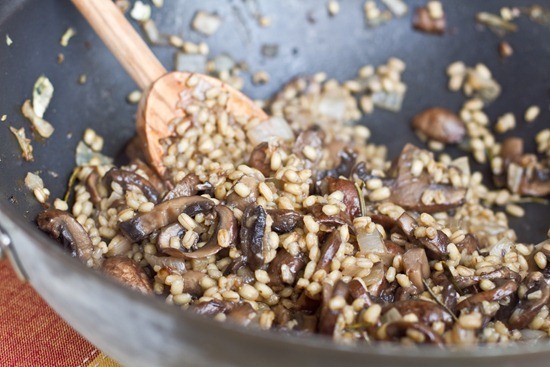 [In case you missed it last summer, check out the Portabella mushroom recipe challenge I participated in where I made Easy Stuffed Portabella Pizza in a Cashew Basil Cheese Sauce.]
Next, I made Cheezy Garlic Bread inspired by the garlic bread in Eat, Drink, & Be Vegan. I sliced a multi-grain baguette in half, spread on some Earth Balance, and then sprinkled it with garlic powder, kosher salt, and nutritional yeast. I placed it in the oven on low broil for a couple minutes until crisp. It turned out great!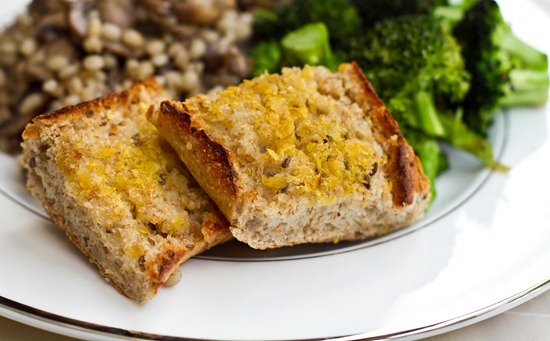 I also sautéed some broccoli in a bit of olive oil, salt, pepper, and balsamic vinegar until just tender.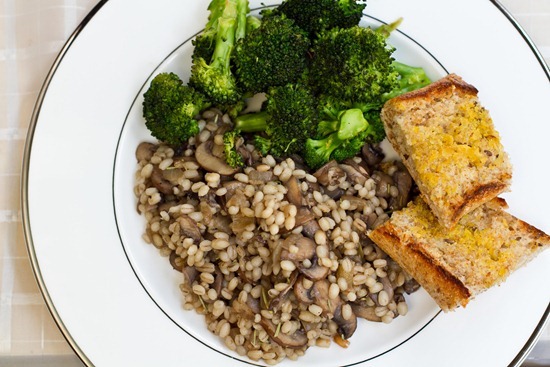 With Cave Springs white wine from Niagara region.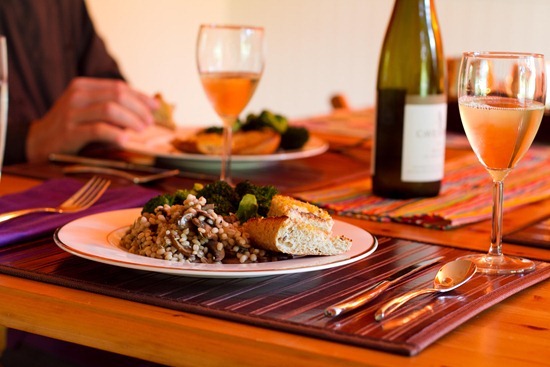 I love that this mock 'risotto' recipe is made with pearled barley…it really does amp up the nutrition and satiety factor.
Check out our dining room GLOW!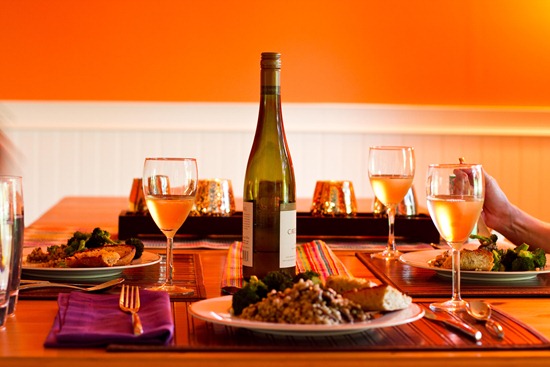 For dessert, we split the last two Chocolate Cupcakes…so sad to see those go. Eric and my mom just rave about those cupcakes! I will be making those for guests again real soon.
Peace out!