My High protein and high fibre cereal turned out to be a bit disappointing in the satiety department! I was hungry after only 3 hours which is disappointing because the bowl was about 600 calories and packed with protein, fibre, and healthy fats.
What gives, cereal? It did last me much, much longer than a normal bowl of cereal would, so I guess that is progress.
There was a possible confound in my study though! I worked out after breakfast for 45 minutes on the elliptical, which I am sure increased my appetite more than usual. In conclusion, replication of this study is required, but I don't see myself relying on cereal too much!
By noon, I was more than ready for lunch.
I had a big salad composed of mixed Romaine greens, carrot, tomato, warm red lentils mixed with hummus, with a drizzle of my Better than bottled balsamic vinaigrette.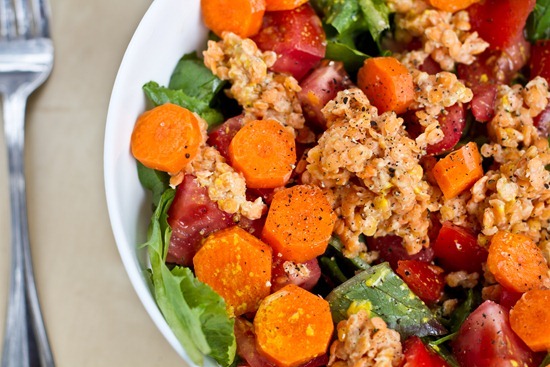 I loved this huge bowl and gobbled it up.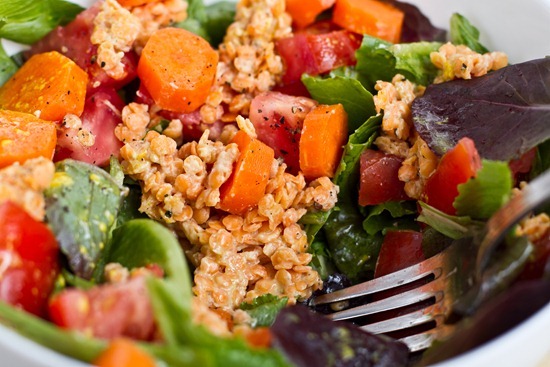 Along side of my salad, I tried something new…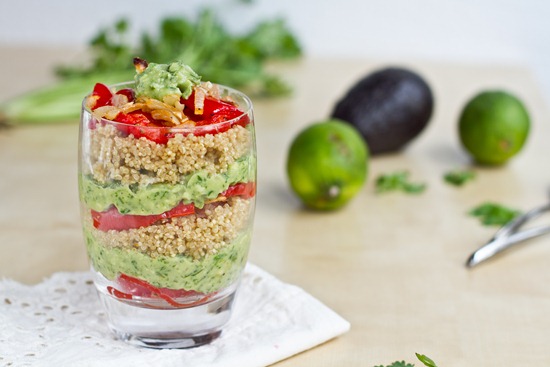 Have you ever heard of a Verrine?
I hadn't…until I saw it on Tartelette the other day!
According to Wiki, A Verrine is 'a confection, originally from France, made by layering ingredients in a small glass. It can be either sweet or savoury, making a dessert or snack.'
Cool, huh? Reminds me of a parfait. I searched Verrine on google images and I was delighted to see soooo many Verrine pictures!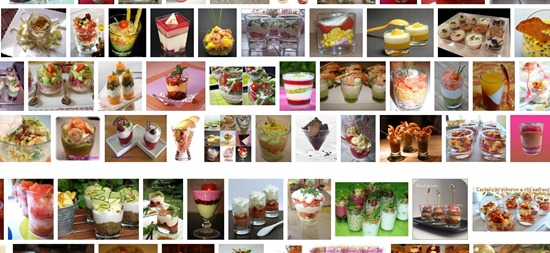 I can see myself having a lot of fun with these! As you know, layering is totally my soft spot. ;)
The first thing you do is roast the peppers for about 40 minutes. I used 2 red peppers and some chopped onion.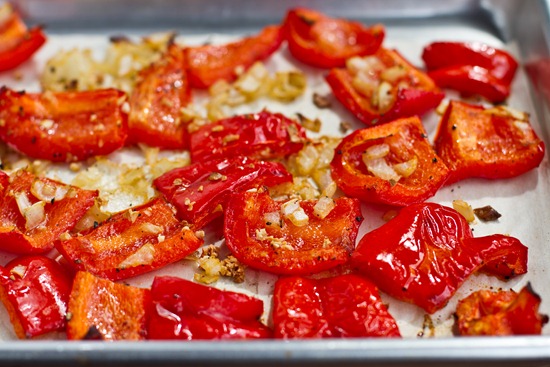 Cook the quinoa on the stove top and just before everything is ready, make the avocado cream sauce.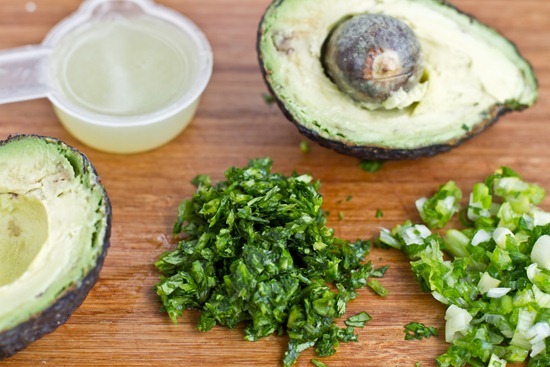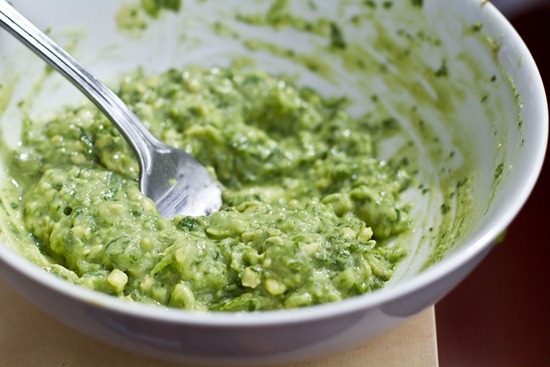 Layer and serve!
This Verrine was DELICIOUS! I think I'm in love. :)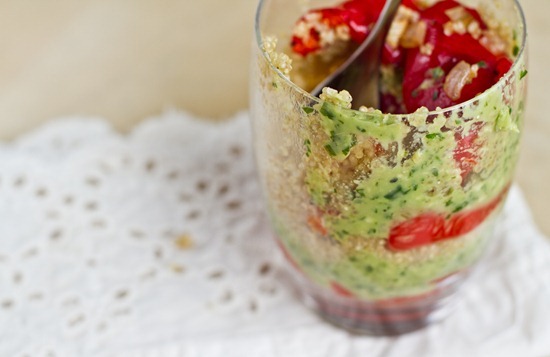 [print_this]
Light and Fresh Avocado Cream Verrines
Lightly adapted from Tartelette.
Yield: 2 servings
2 peppers, chopped with seeds removed
1/2 onion, chopped
1/2 tbsp Extra virgin olive oil
Pinch of Kosher salt & Black pepper
1 cup quinoa
1.5-2 cups vegetable broth (or water + couple pinches salt)
2 small avocados
Juice of 2 limes (1/4 cup)
1/4 cup finely chopped Cilantro
3 green onions, finely chopped
kosher Salt and pepper, to taste
Directions:
1. Preheat the oven to 400F and line a pan with parchment or non-stick mat. In a bowl, mix together the EVOO, salt, pepper, onion, and red pepper. Scoop onto pan and roast for about 40 minutes just until they begin to blacken. Watch closely after 25-30 minutes.
2. In a medium sized pot, combine the quinoa and veggie broth and bring to a boil over high heat. Reduce the heat to a simmer and cook 15 to 20 minutes until the quinoa is light and fluffy. Add more water or broth if it begins to dry out. Remove from the heat and let cool to room temperature.
3. In a medium sized bowl, mash the avocado with the rest of the ingredients (lime juice, cilantro, onion, salt and pepper) until smooth with a fork. Layer the verrine with a layer of peppers, a layer of avocado cream, a layer of quinoa. Repeat once or twice. repeat. Makes 2 servings.
[/print_this]
Enjoy your Saturday!