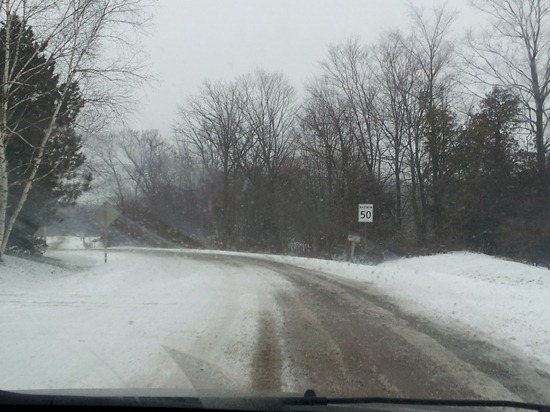 Toto, we're not in Arizona anymore.
We were hoping by the time we got home, spring would've arrived in Ontario! Yea right. I think we are a few months off just yet. I still have a few Arizona highlight posts to show you, so maybe this will make Ontario's clouds and snow easier to digest.
Early Friday morning we set off for Sedona driving the windy 89-A route up and down the mountains providing spectacular views (and some scary cliffs!)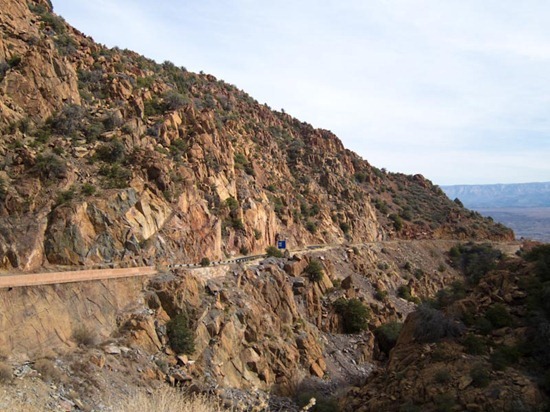 I was that wife screaming at my husband to slow down near the cliffs while I almost had a heart attack.
Along the way, we made a pit stop in Jerome to check out the shops, empty our bladders, and fill them back up again.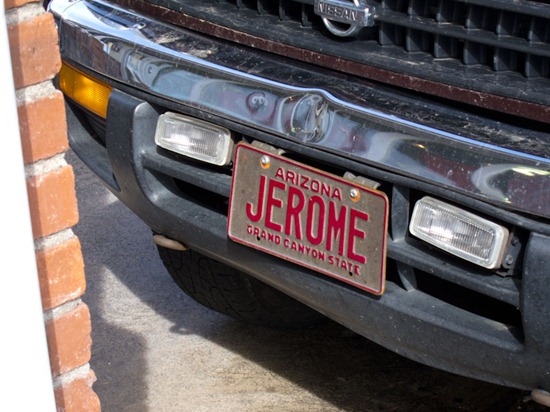 Apparently we weren't the only ones!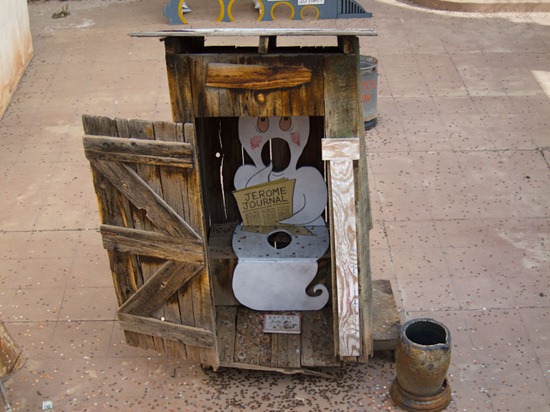 Despite the ghost in town, Jerome was actually bustling with people. And fun signs. :)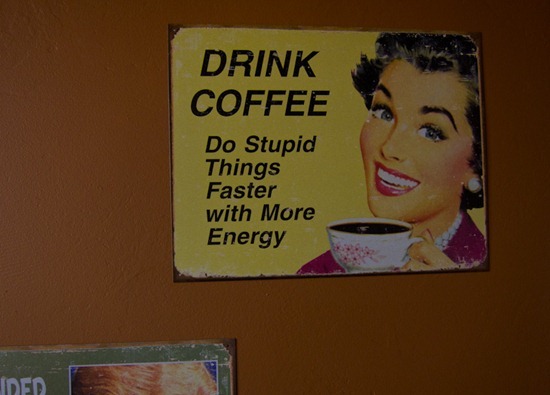 The cool morning called for some Tazo Awake tea. I was delighted to find out that they had a soy milk option. I always forget how much I love soy milk in tea, especially when it's a sweet vanilla kind!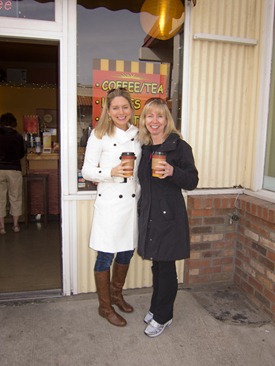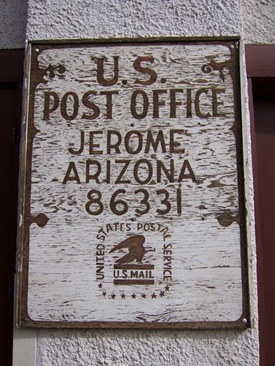 After looking at some shops, we set off for beautiful Sedona!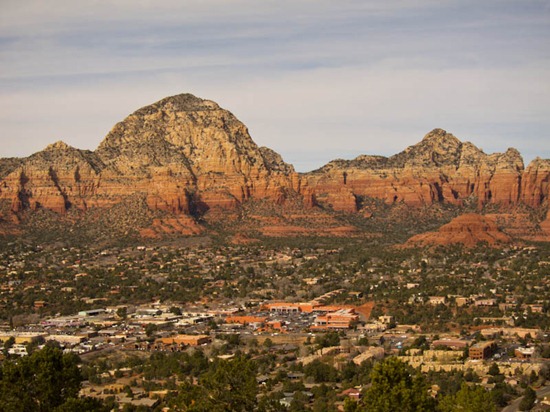 Horrible scenery as you can see. ;)
After some sight seeing, we popped into Chocolatree Cafe, a funky little vegan restaurant in Sedona. We dined outdoors beside a hammock and hula hoops!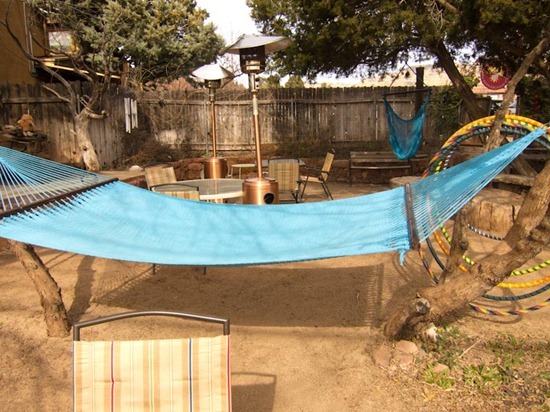 I had a loose leaf stomach soothing tea to warm up.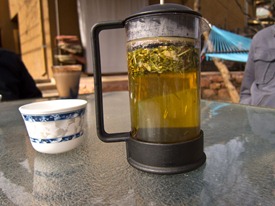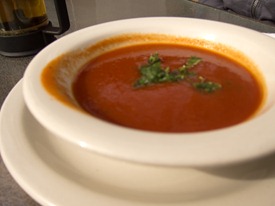 Eric and John both ordered the tomato soup and grilled cheeze sandwich. My mom and I died laughing when they ordered the same thing, yet again. Cut from the same cloth those two are!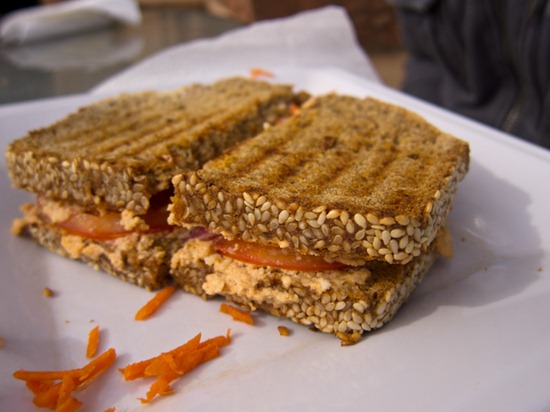 After teasing them, my Mom and I proceeded to order the same thing.
We ordered the Thai brown rice bowl with shredded cabbage & carrots, brown rice, raisins, mint, basil, and sprouts, in a creamy sauce made up of almond butter, tahini, lemon, garlic, ginger, chili, and sea salt.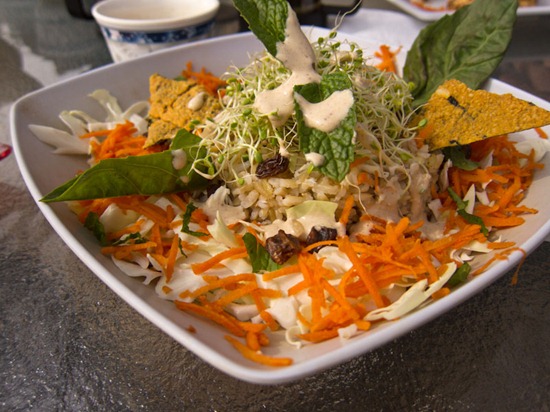 The boys weren't too crazy about the grilled cheeze (I tried it and agreed it was a bit lacking), but they enjoyed the tomato soup.
The Thai bowl was fresh and flavourful, but the chia crackers really stole my heart. I can't wait to try making some at home. I assume they are quite easy to make not to mention bursting with nutrition.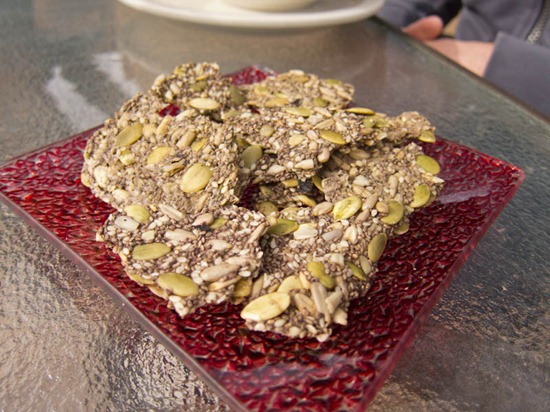 After lunch, Eric and I headed to our next hiking destination that many of you raved about: Cathedral Rock!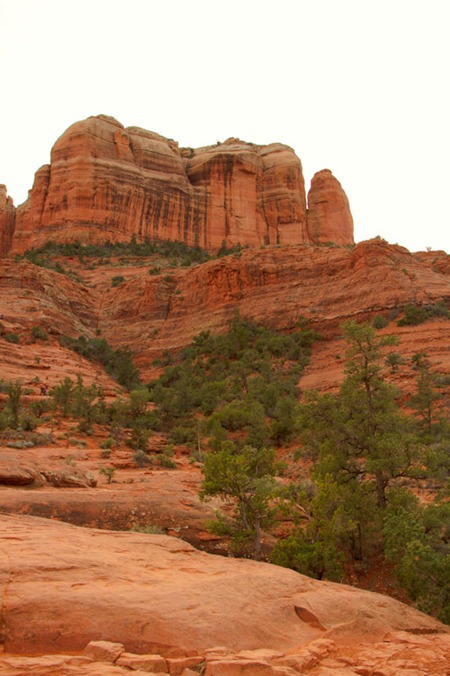 In my normal fashion, I got cold feet and almost backed down.
I took one look from the base and didn't want to proceed with the climb. The mountains always look so steep and dangerous from the bottom and the people at the top look like ants! Once you get up there though, it's really not bad and I find myself looking down and asking, how did I get up here?
I found myself saying two small words that can make the world of a difference: I'll try.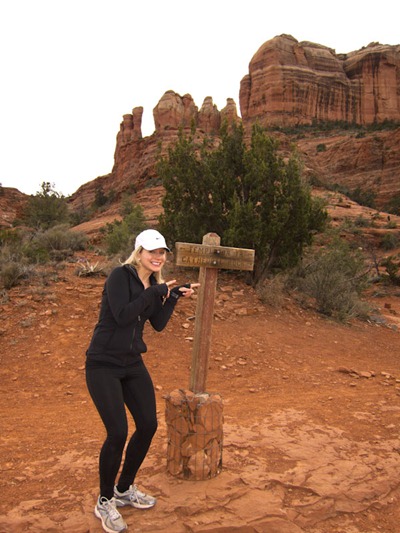 How many new things would you try if you just replaced I can't with I'll try? It's amazing to think about, isn't it?
I find the hardest part when trying something new is always the beginning and then it gets easier. This realization has helped ease my anxiety so much. If I can just push through the initial moments of discomfort, it's usually the worst part. I loved what another reader commented the other day saying, it's ok to feel unease and discomfort at times! Often we resist negative feelings so much, we forget that they can be completely natural at times. It helps to accept the feeling for what it is and then work through it, without trying to outright dismiss the feeling. I said to myself. "I feel anxious and that is ok, but I don't have to back down because of it."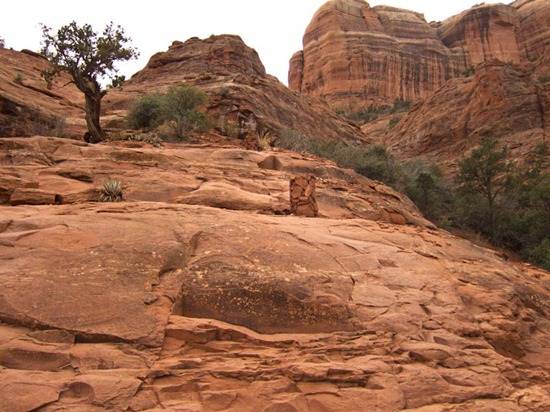 Cathedral Rock is also rated a "strenuous" climb like Camelback Mountain, but it's a shorter climb just 0.6 miles each way.
As scared as I was, I knew that I could do it…and probably have a lot of fun in the process!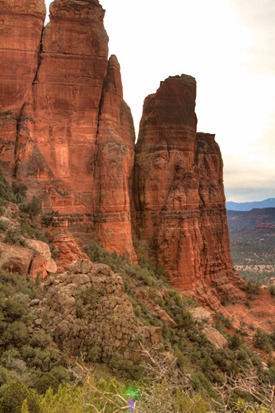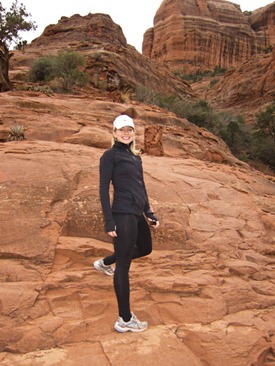 Here's another low budget (heh) video I put together of the hike. Keep in mind that it's really shaky in some parts! OK, all parts. Please don't hurl.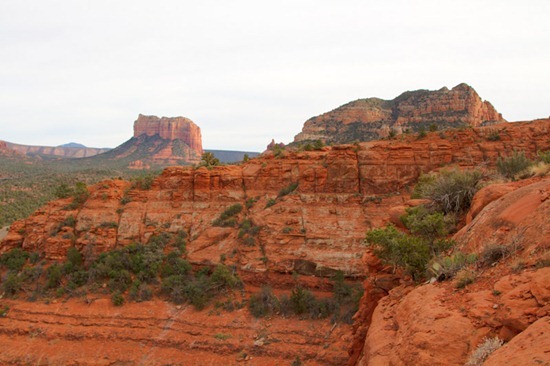 Not surprisingly, the hike wasn't as scary as I imagined and I found myself tackling the steeper parts most of the time because I just loved the challenge so much!
We both thought that Camelback Mountain was more challenging (and of course twice as long), but we absolutely loved the intimate nature of Cathedral Rock. It wasn't very busy and we just had a blast with it. Bring a jacket too as it gets chilly at the top (I made that mistake at Camelback).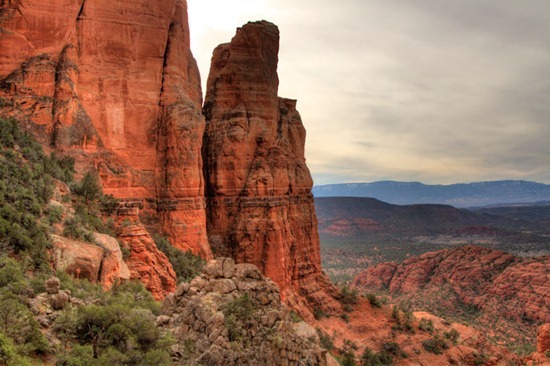 At the summit, we almost blew away…as you will see in the video.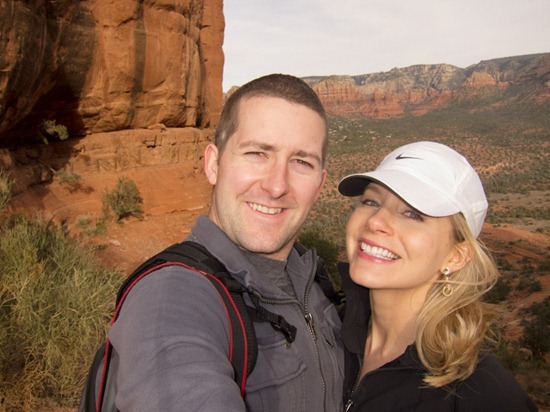 After the hike, we warmed up with a hot tea while driving to Overlook point.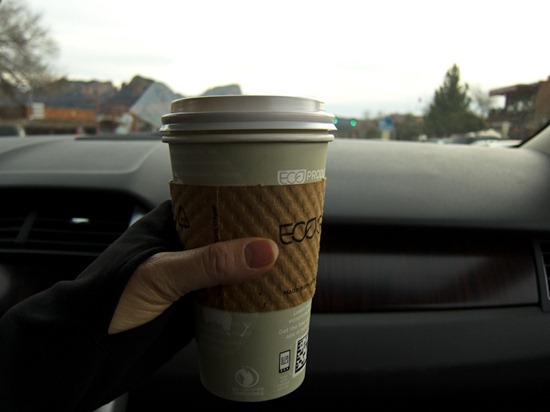 A short climb led us to this great lookout point.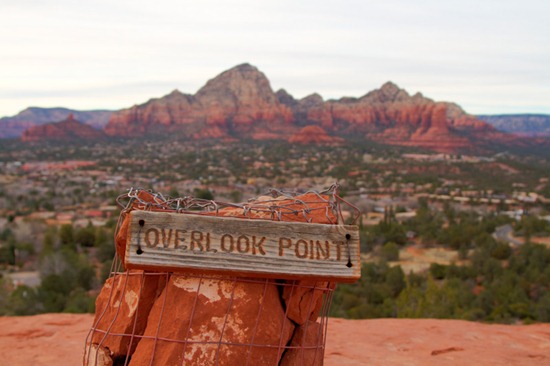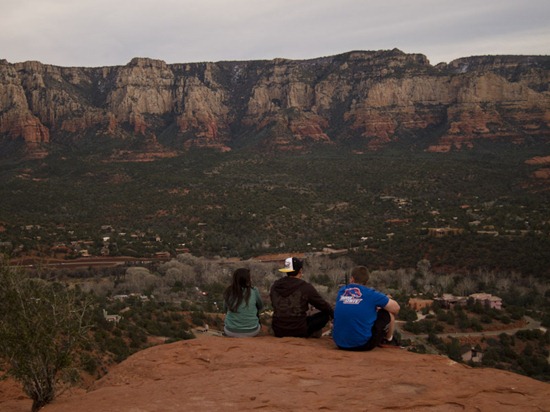 Found a lucky penny and then left it for someone else.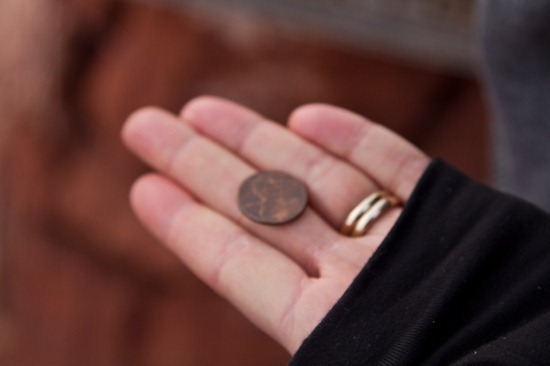 I also discovered that I scratched up the bottom of my rings from clinging to all the rocks! So hard core, lol.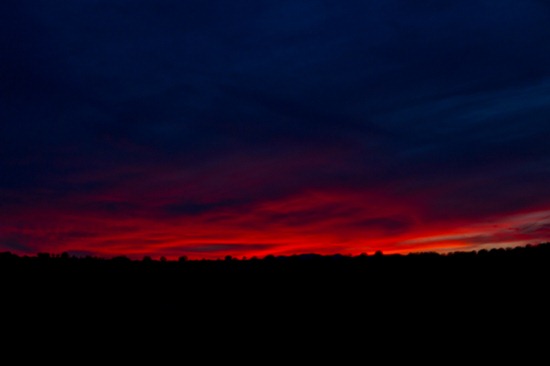 Our visit to Sedona was short and sweet, but was just enough to get a taste of what the area has to offer. We both agreed if the sun wasn't going to set, we would've gone straight to our next hike! There are so many trails to try out.
Next time we visit, we're going to stay a night or two in Sedona and spend a couple days hiking from morning to sundown. It's so much fun!!