Hey there!
Just look at everything I got for $14 dollars:
Two Blue Check Placemats: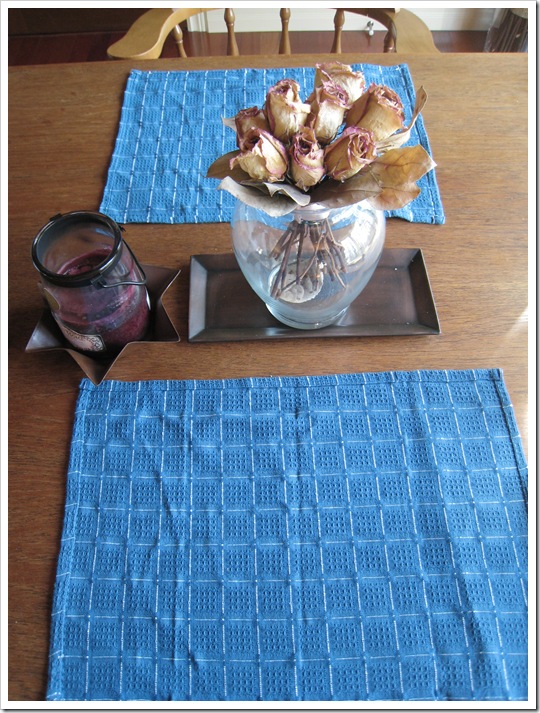 4 Ivory Stripe Placemats: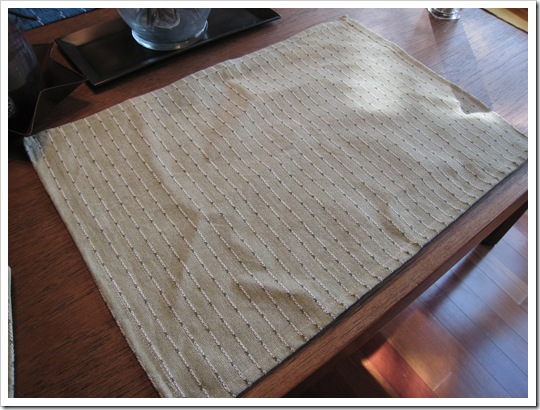 All Together:
1 Square Plate + 1 Angled Bowl: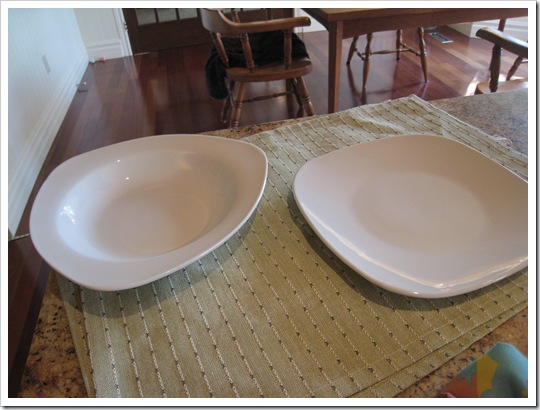 5 Cards: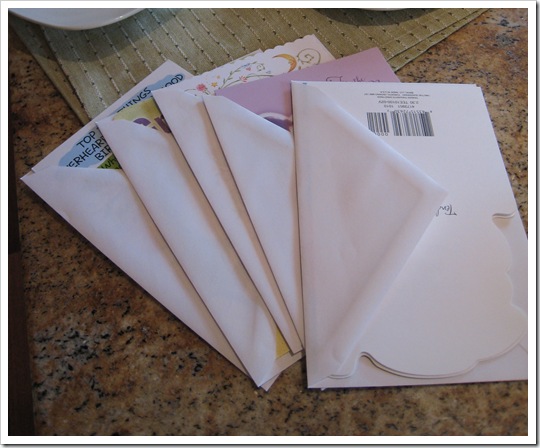 = $14
I was one Happy Customer!!! :)
Do you shop at the dollarstore? What are your favourite things to buy there?
Eric and I started buying all of our cards at the dollarstore last year…I figure we have saved over $500 by buying these instead of your traditional drugstore Hallmark cards. Every little bit helps!

Then I went to the Bulk Barn for a Glo Bakery order: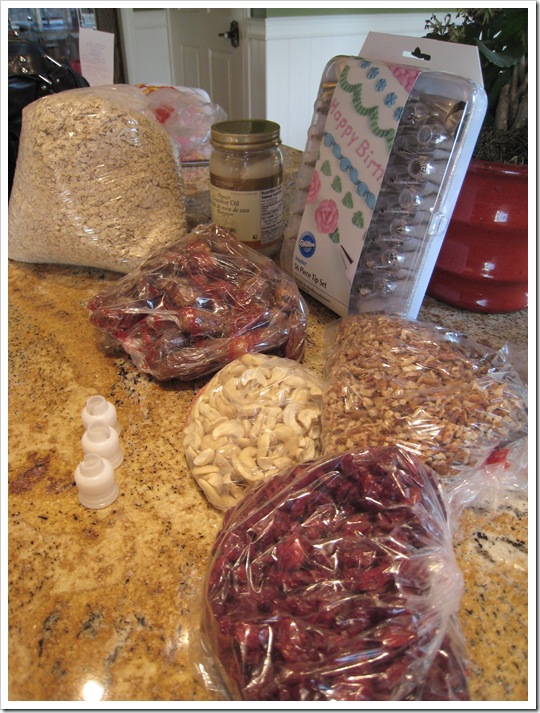 Contents:
Dried Cranberries
Raw Oats (that whole bag was only $2.55 CAD!)
Raw Cashews
Raw Pecans
Honey Dates
Organic Coconut Oil (was about $8.50 which isn't much more than my Nivea moisturizer!)
Wilton's 56 Piece Master Tip Set (!!!!!)
3 piping screws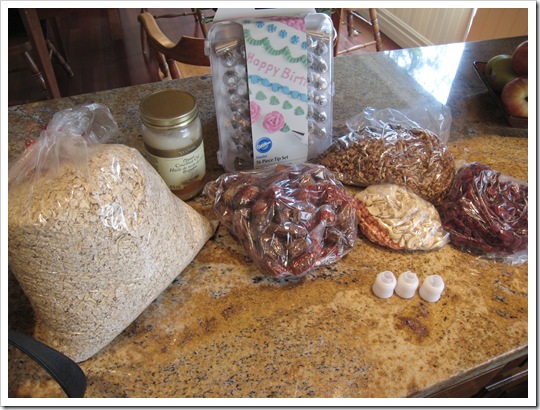 I am so excited to use my new piping tip set!! I felt like a pro when I purchased that. Some day…;)
I am really excited to try the Coconut Oil Moisturizer trick! I took a small spoon and rubbed some into my hand because I had to test it out immediately! My skin has been so dry lately.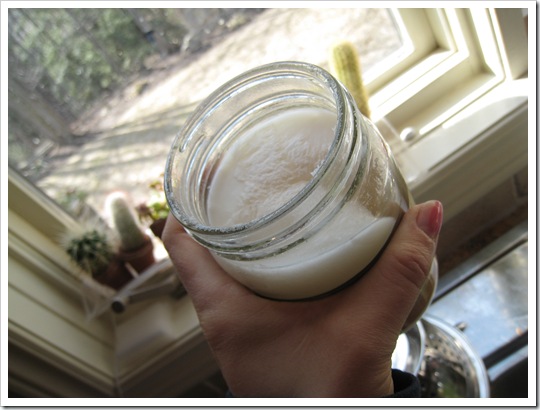 It is now 4 hours since I rubbed it on my hand and my skin feels like a baby's bottom!! I have a feeling this stuff is going to be my saviour for dry skin.
Then I worked on a secret order for a special someone in the media! :)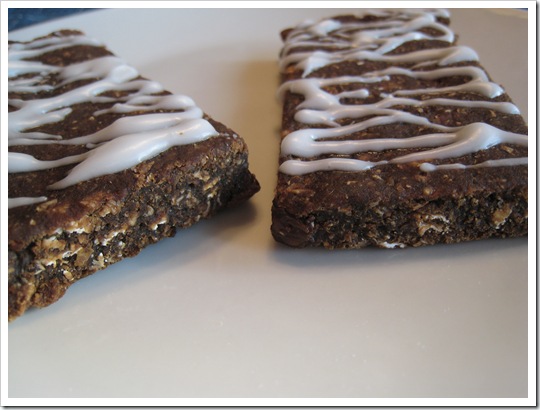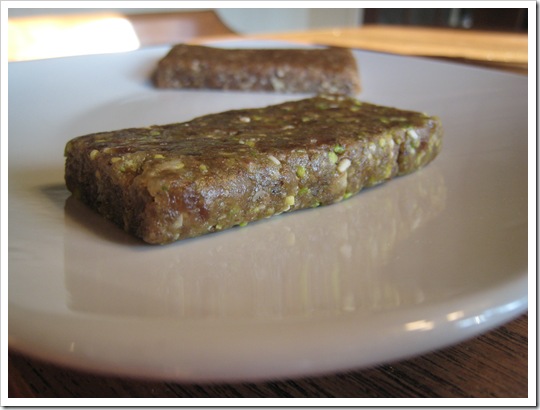 Sweet Pecan Glo Bar (left) Pistachio Glo Bar (right)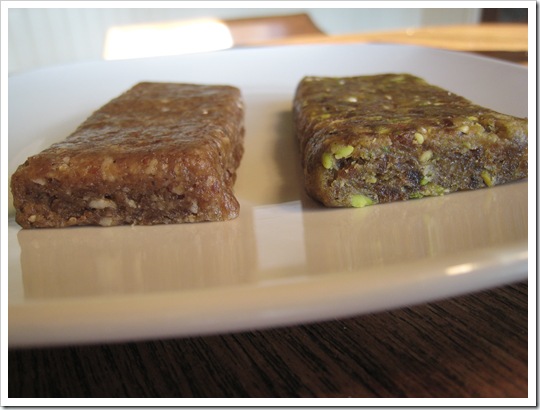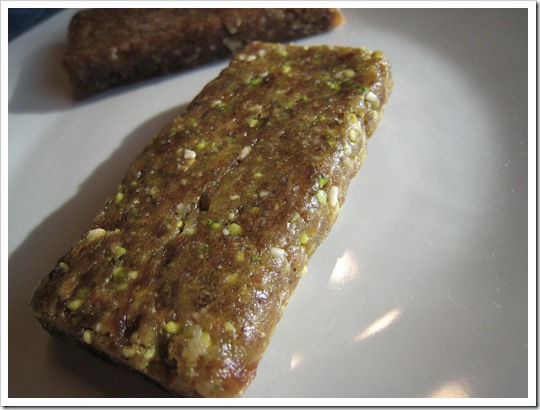 Pumpkin Spice 'n All Things Nice Bars: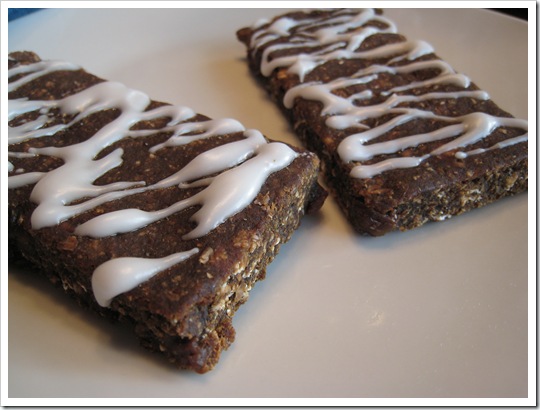 More on this secret order later!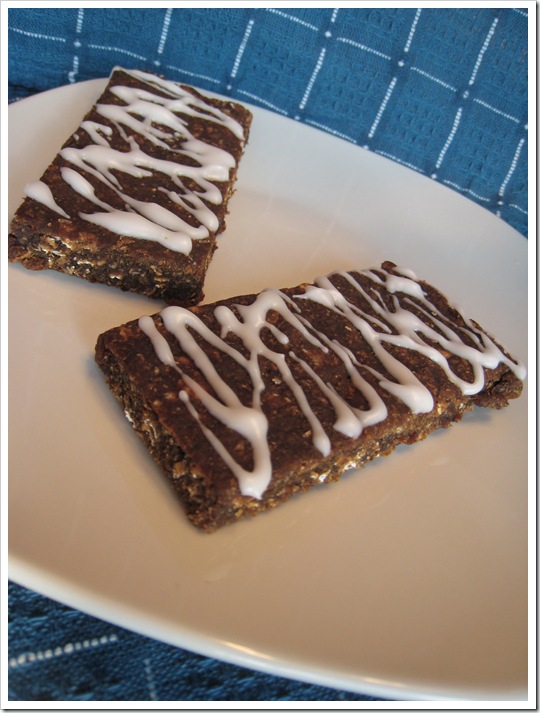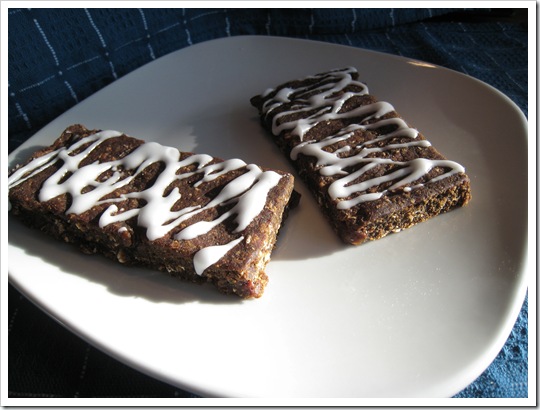 Tomorrow I need to make my Glo banana bars to finish off the order! I had a small set back in the kitchen today with the bananas. Basically I burnt the banana slices to a crisp in the oven! Rather than getting frustrated, I simply decided to try again tomorrow.
Tonight's Question:
As you may know, tomorrow is April Fools Day!
Now I have never been one to think up cool pranks, but I always dream of doing so. :) My challenge to you all tonight is to think up a fun prank I can play on Eric tomorrow!
Have you ever played a funny prank on someone? What was it? Has someone ever played one on you for April Fools Day?
Don't forget to watch Kris Carr's inspirational video on Oprah if you didn't get a chance to earlier today. My favourite quote from the video:
KC: "This is what I have for breakfast everyday."

Dr. Oz: "Now when did you start doing this?"

KC: "When? When I got the wake up call."

Dr. Oz: "Oh you didn't do it at all before?"

KC: "No! I did Martinis before. [Pauses] Now I do green things."