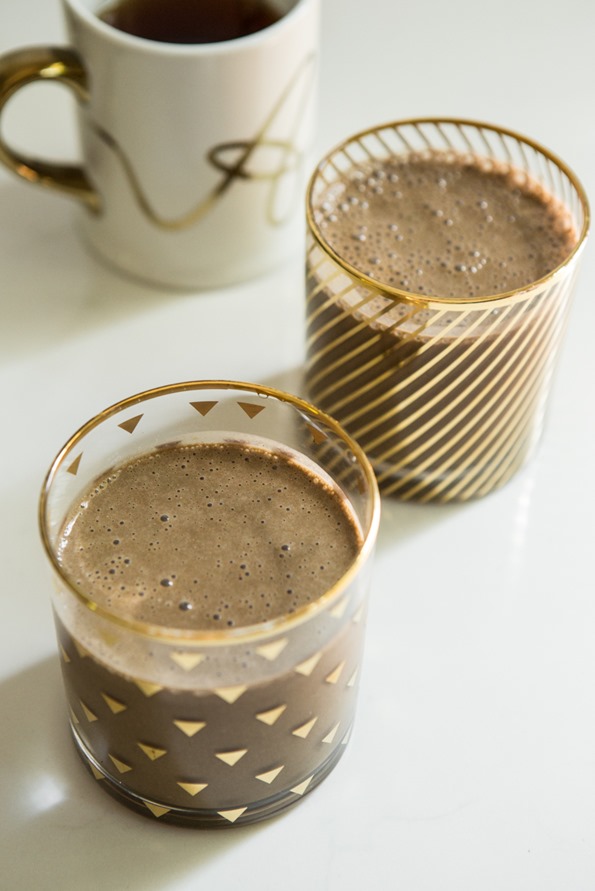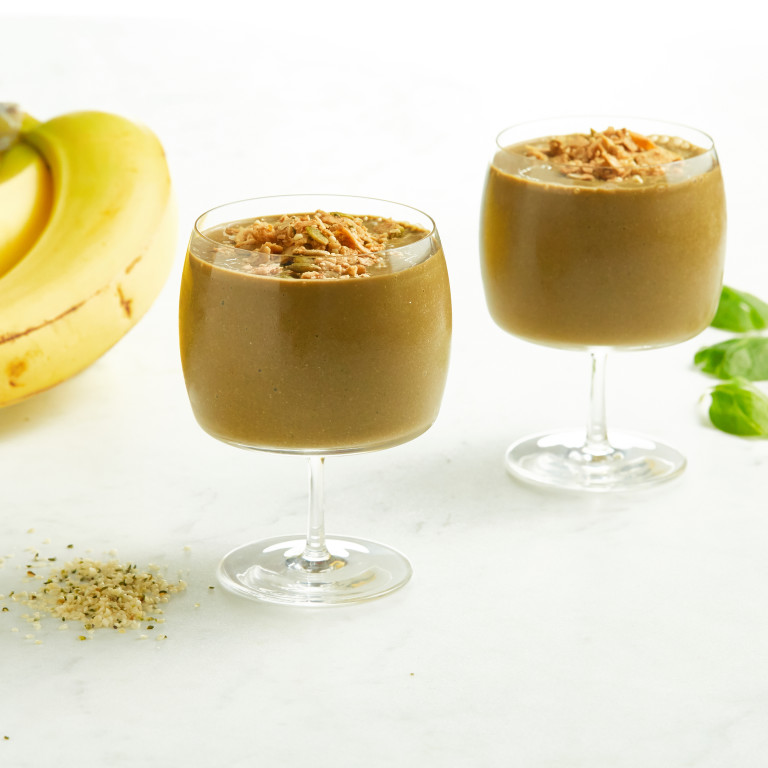 Hidden Greens Chocolate Protein Shake
Vegan, gluten-free, grain-free, no bake/raw, oil-free, refined sugar-free, soy-free

Yield

3 cups (750 mL)
Prep time

Cook time

0 minutes
Total time

This smoothie calls for 2 tablespoons of hemp hearts which provide a huge nutritional boost to this smoothie, including more than 6 grams of complete protein, as well as omega-3 fatty acids, magnesium, and more. Hemp hearts, kale, and dates require a strong blender to blend them smooth (a Vitamix blends them into a super creamy shake). If your blender can't blend the hemp hearts, kale, or dates smooth, I recommend swapping out the hemp for a serving of your favourite protein powder and swapping the dates for pure maple syrup (otherwise, you'll just have a grainy end result). You can also swap the kale for baby spinach as it blends easier.
Ingredients
1 1/2 (375 mL) cups unsweetened almond milk
1 cup frozen organic kale
2 to 3 pitted large Medjool dates, to taste

*

2 tablespoons hulled hemp seed
2 tablespoons unsweetened cocoa powder
1 large frozen banana
Dash of cinnamon
1 tablespoon avocado (for thickening)
Ice, if desired
Directions
Add all ingredients into a high-speed blender and blend until smooth. Adjust sweetness to taste, if desired.
Tip:
*

 If your dates are dry or stiff, I recommend soaking the pitted dates in boiled water for a half hour and then draining well before use.
Nutrition Information
(click to expand)