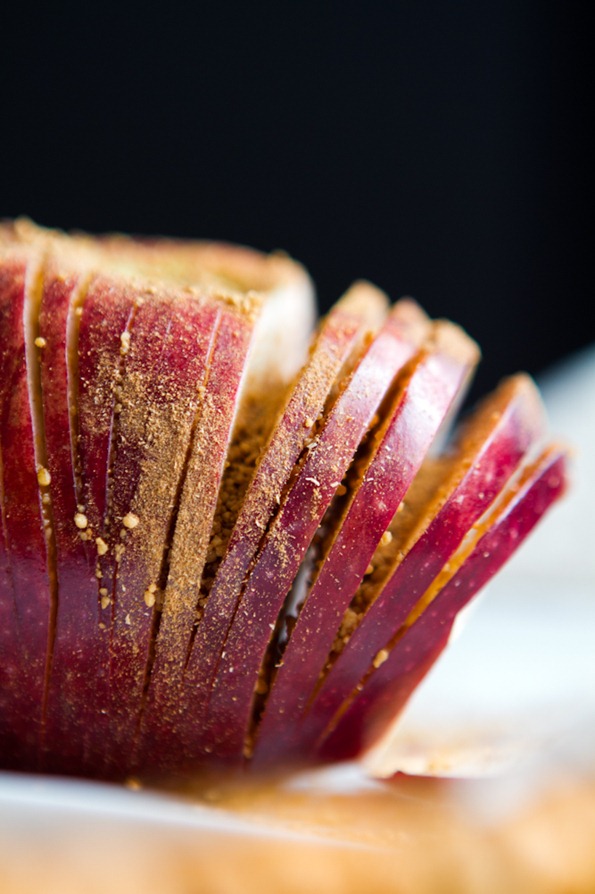 Once upon a time there was a girl who liked to eat.
This girl loves potatoes, especially Hasselback potatoes. One day last fall, she got an idea to make Hasselback baked apples.
She had a feeling this would be the Greatest Dessert She'd Ever Made.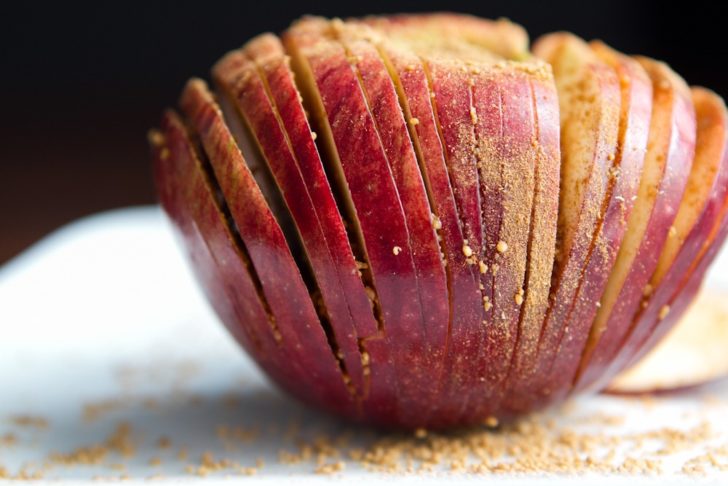 So she grabbed a couple apples, sharpened her knives, and got to work tediously slicing the apples, row by row.
Her husband looked on, skeptical.
You'll see, she said. And then you'll be sorry when I don't give you any.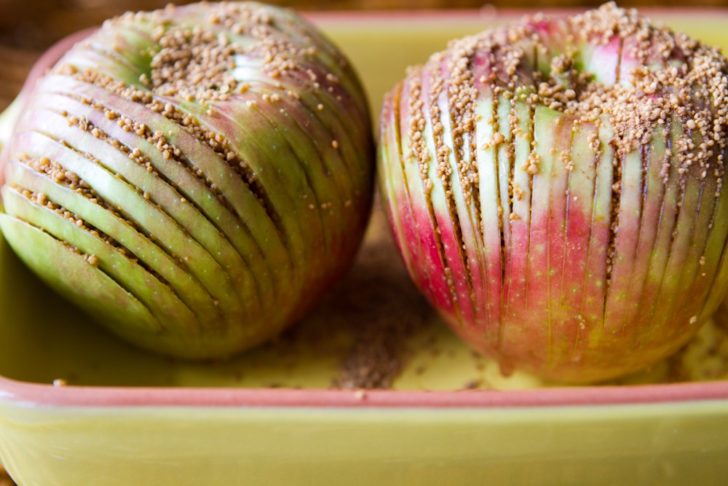 I'm sure I will.
After a few four letter words and near finger removals, she dusted herself off and stuffed the apples with sugar and cinnamon.
This was not fun, not fun at all.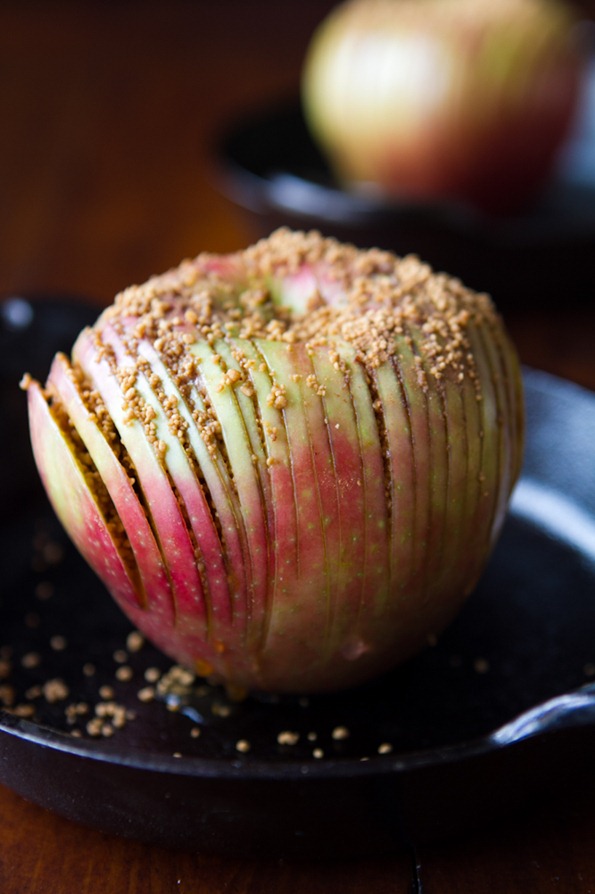 She carefully placed the apples in the oven and waited ever so patiently for the timer to beep.
Beep!! BEEP! BEEP!!!!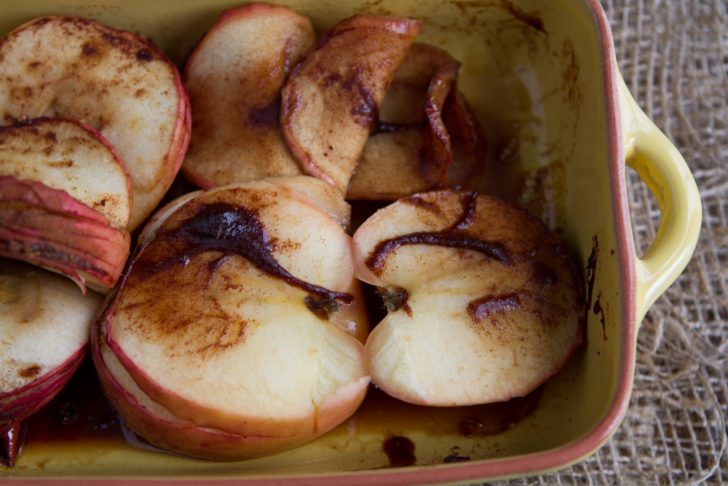 Your apples are dead.
Beep indeed.
Not one to be easily defeated, she tested a couple different kinds of apples. The apples were very hit and miss, but most importantly, they did no justice to these wonderful apples at the peak of their lives. Especially this one that she stuffed with phyllo dough. Her vision was Hasselback apple pie, but the outcome was a half cooked apple stuffed with soggy plastic sheets.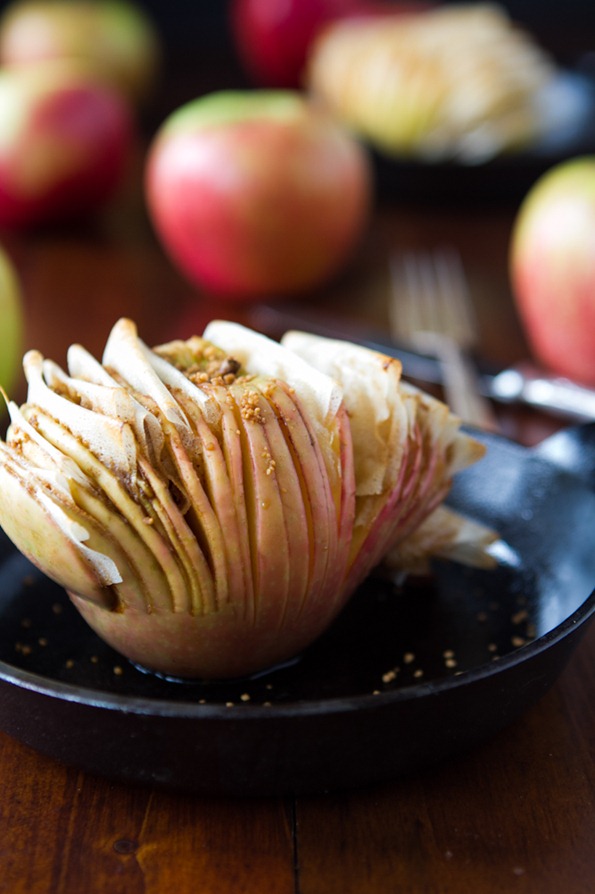 It's best we pretend this never happened.
It's torture that I can't have any of those; I just love apple pie, her husband smirked.
Grrrr.
Thankfully, this girl has rid herself of any desire to make Hasselback Apples in the future. She can now be found enjoying raw apples straight from the fridge.
Also, Hasselback potatoes straight from the oven.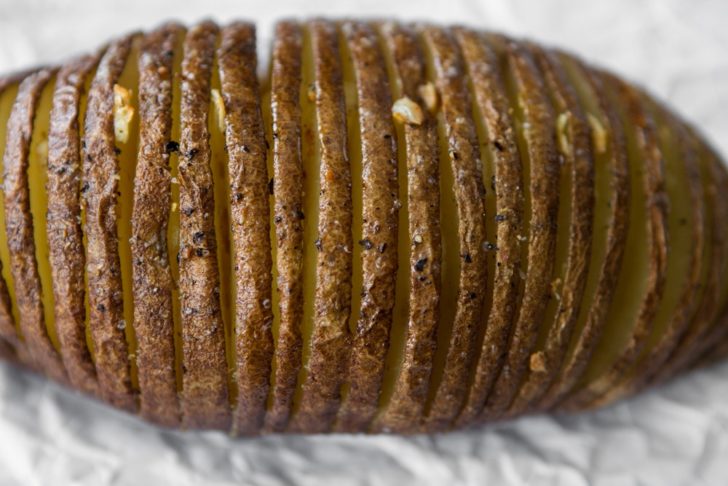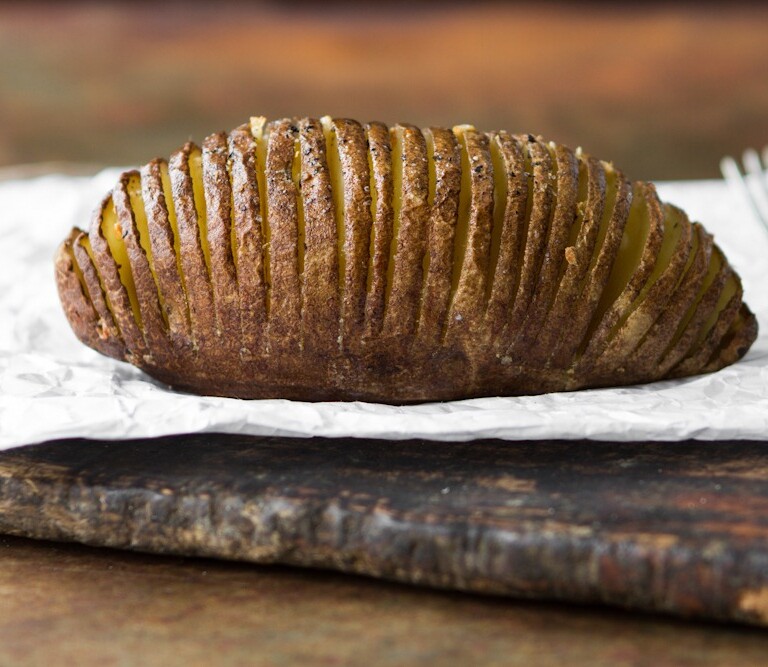 Hasselback Potatoes
Vegan, gluten-free, nut-free, refined sugar-free

Yield

1 potato
Prep time

Cook time

Total time

An easy, (mostly) fuss-free Hasselback potato.
Ingredients
Russet (baking) potatoes or Yukon Gold (or whichever type you desire)
Garlic cloves, thinly sliced into rounds (1 clove per potato)
High heat safe cooking oil, for drizzling
Herbamare or fine grain sea salt
Freshly ground black pepper
Directions
Preheat oven to 425°F.
Wash potatoes and pat dry.
Thinly slice the potatoes, but don't slice all the way through. I leave about 1-2cm or so at the bottoms un-cut.
Grab your thinly sliced garlic and stuff each slice with a small piece of garlic. I used 1 clove per potato. Stuffing with garlic helps expand the potato allowing the oil to drizzle right in.
Drizzle all over with oil. Sprinkle generously with Herbamare (or fine grain sea salt) and freshly ground black pepper.
Bake at 425°F for 50-70 minutes until tender, depending on the size of your potato. My Russets took about 70 minutes. When I use Yukon Gold, they only take about 50 minutes. Keep an eye on them, time will vary.
Serve with any desired topping you wish – pesto, salsa, vegan sour cream, hummus, ketchup, or simply enjoy with a pat of non-dairy butter.
Nutrition Information
(click to expand)