Greetings!
Well, I LOVED the Camelbak!!! No chafing whatsoever. It was so light I barely noticed it too. I can't believe I waited this long to get one. :)
I had an awesome run. I think I also broke my shoes in more because the balls of my feet didn't feel as much pressure on them as compared to the first time. I'm sure it is just an adjustment period.
I ran a speedy 6.45 miles in 59 minutes!
I could get used to this…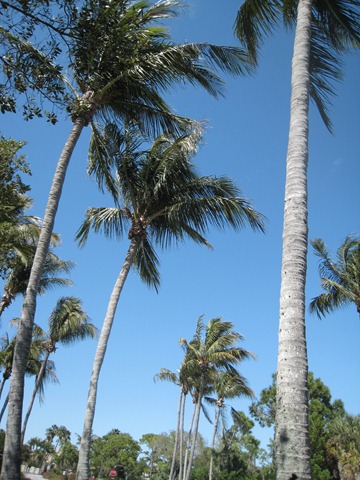 Came back showered, had some cereal, and hit the road. We had planned on going to this mini putt place, but it was way too busy and would have taken too long to get through.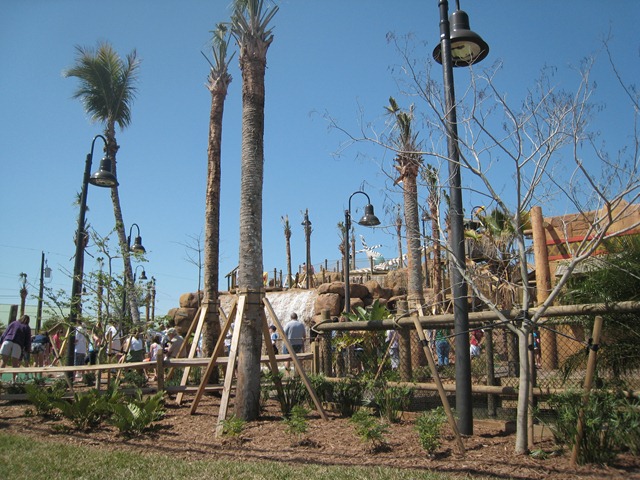 We ended up at Coconut Point Mall- another huge outdoor mall.
hehe not sure what my mom is doing here, but it sure is cute ;)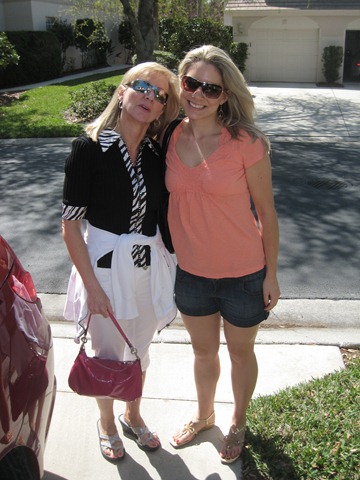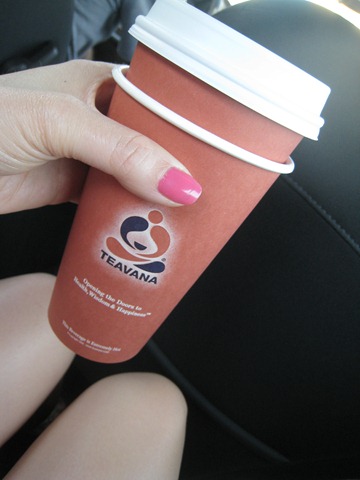 We went to the For Goodness Sake Natural Food Market for lunch!!!
By the way, I meant to mention that I have found most of the trip restaurants from a fabulous website called Happy Cow. A bunch of you suggested it to me, and it is AWESOME. You can search anywhere in the world for vegetarian and vegan restaurants. :mrgreen: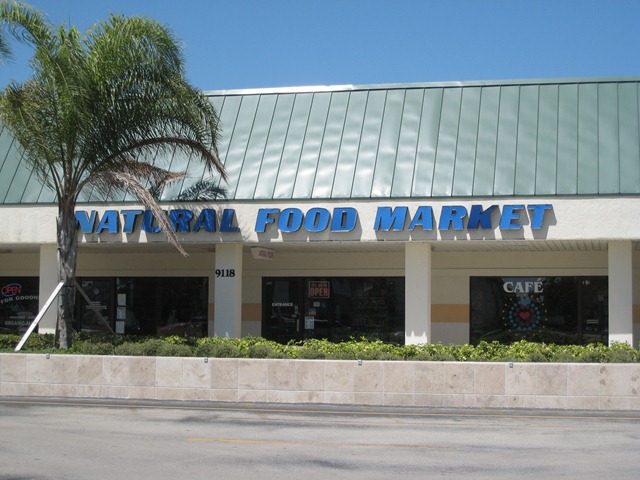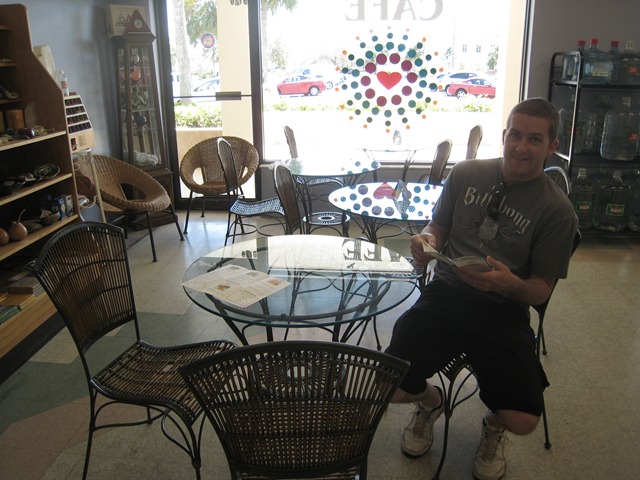 It didn't look like much from the outside, but my oh my was it amazing inside!!!! It was like a mini Whole Foods only with MORE selection (at least compared to the Canadian Whole Foods!). Eric squealed, 'ANGE THEY HAVE MAPLE ALMOND BUTTER!!!!!!' and I almost died laughing!
How does he know about this stuff??? ;)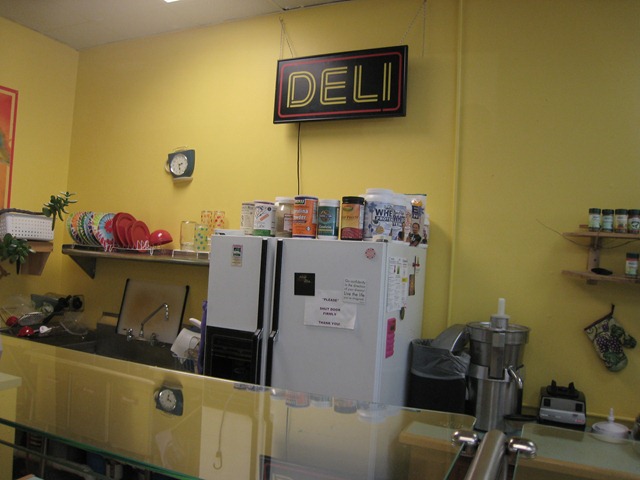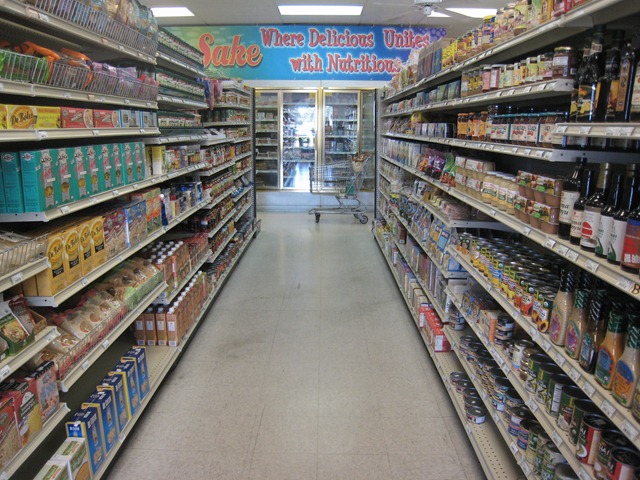 It has been way too long since I have had a fresh juice so I knew immediately what I was going to start with. I got the Veggie Awareness in 8oz and some wheatgrass juice—all was made fresh before my bulging eyes!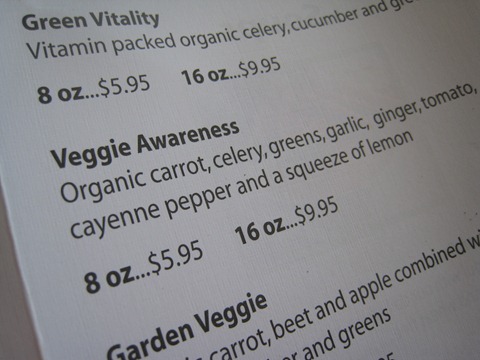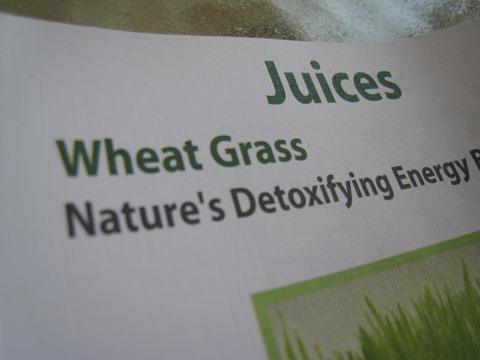 If there was ever a more appropriate time…
BOOM!!!!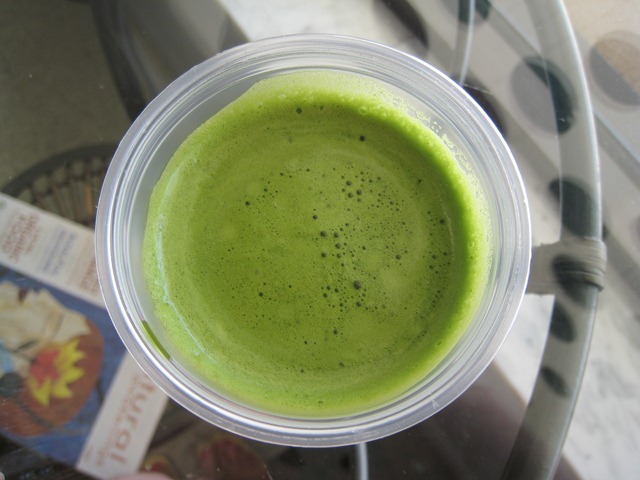 My juice on the left (fabulous!) and Eric's strawberry- banana- apple smoothie (also fabulous!) I was so shocked when Eric got a smoothie because he has always hated smoothies and now he loves them all of a sudden.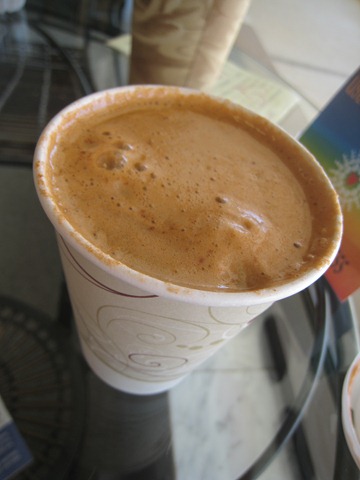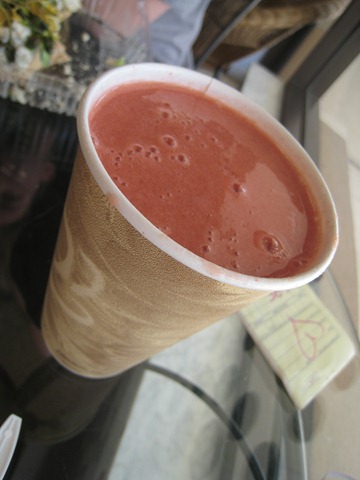 Eric got the Chicken melt on a sprouted grain bagel! He loved it.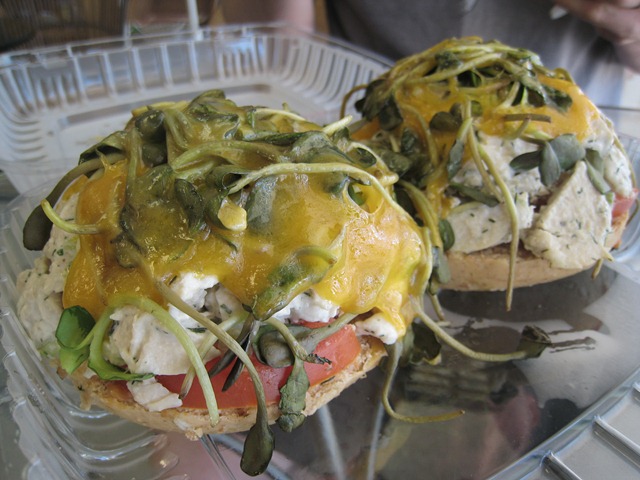 I got the veggie sandwich on sprouted grain bread (toasted of course).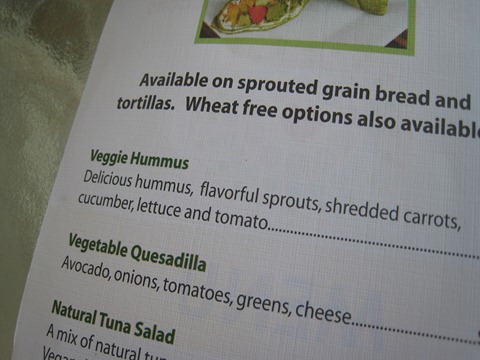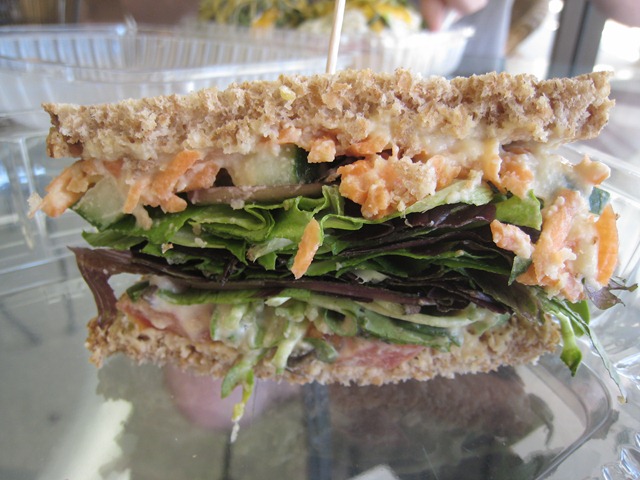 With chips…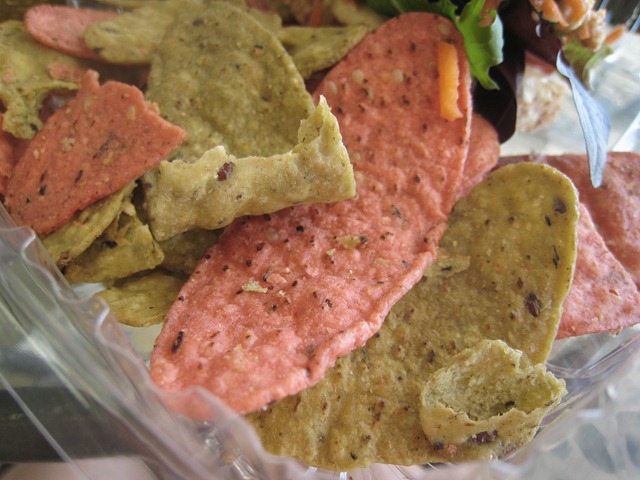 Do I even need to say how this tasted?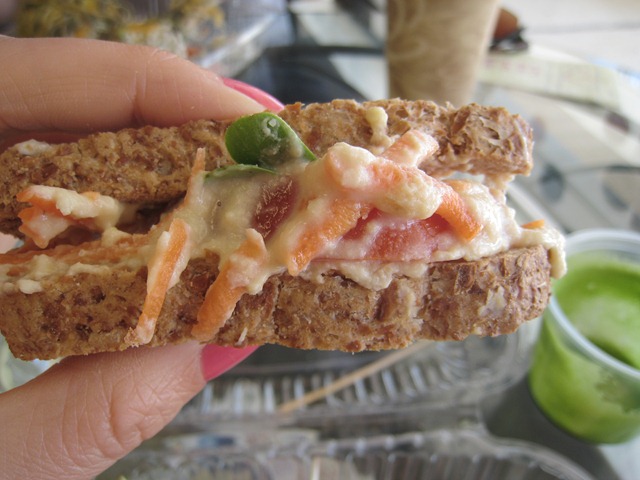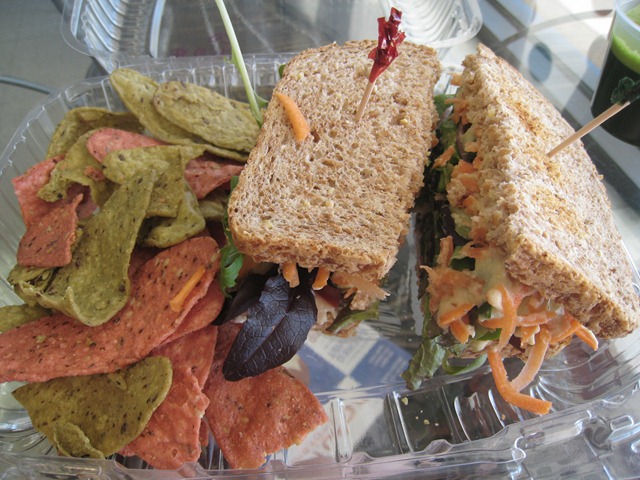 Then I went shopping for dessert- literally!
I got these raw and vegan LEMON DROPS which were out of this world.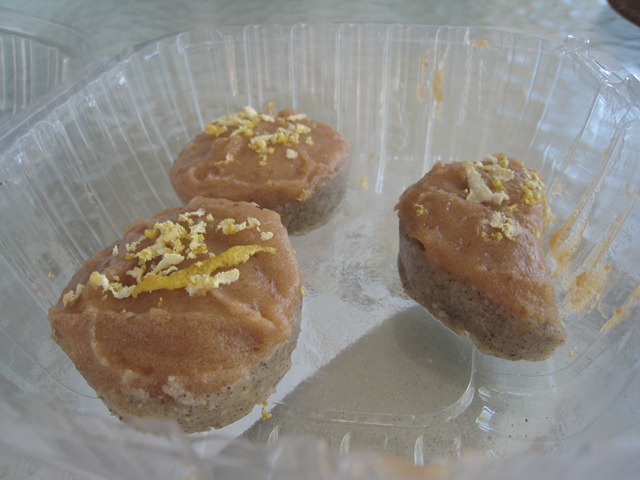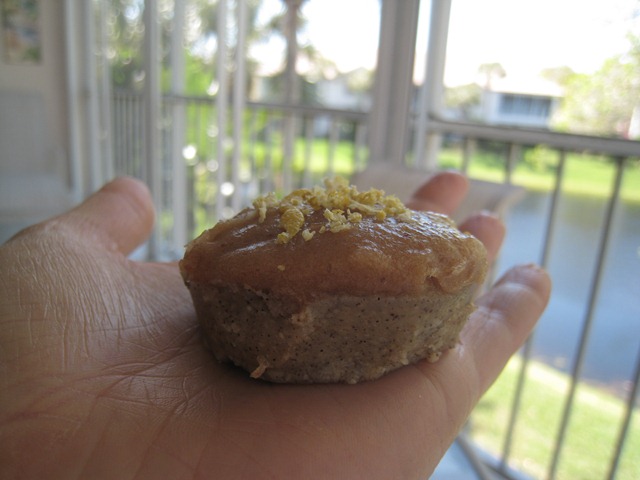 Then I got some other fun things, most of which I have never tried before! Have you ever had any of these products?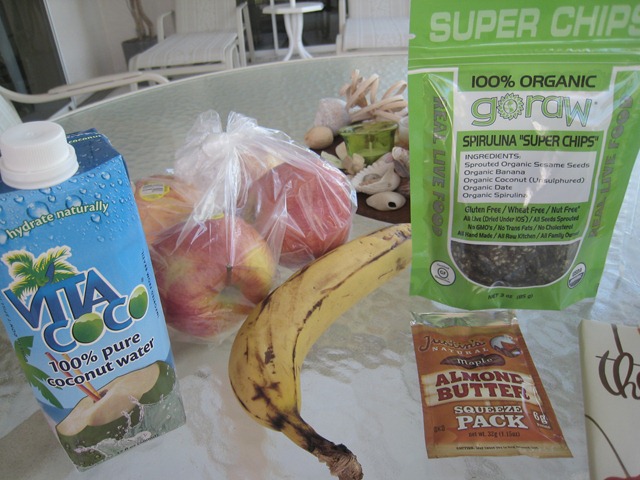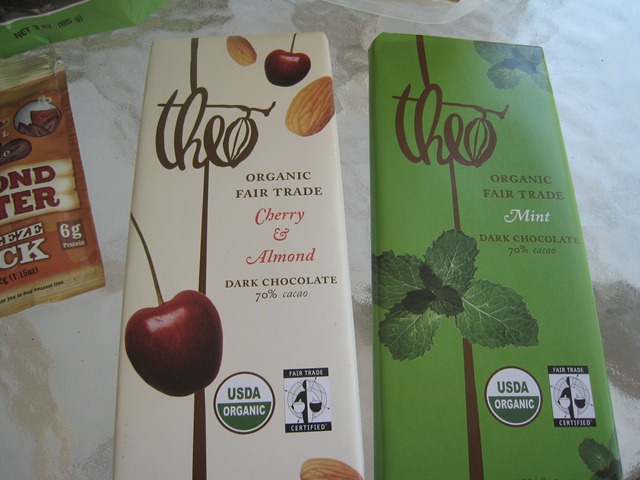 By the way, I am obsessed with dried mango lately!!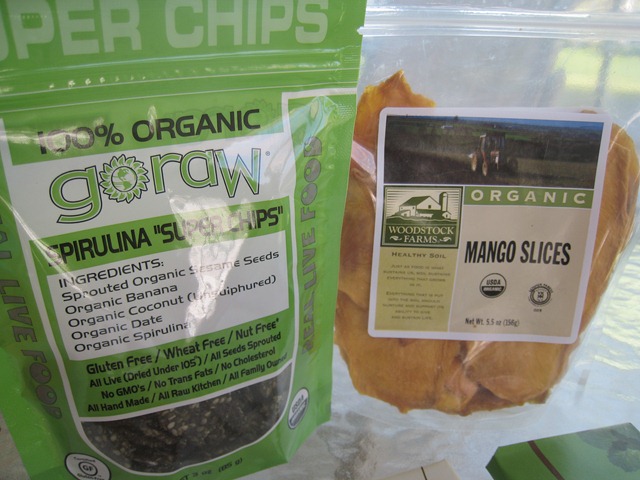 Once home we went on a walk and saw more wildlife!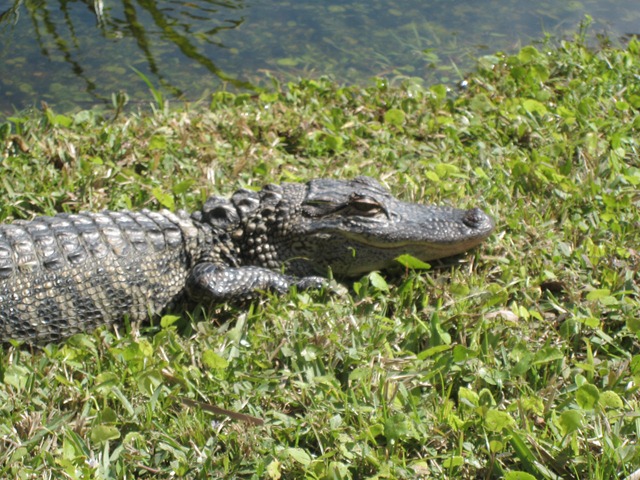 Eric was crazy and got within a few feet of the baby…I was nervous!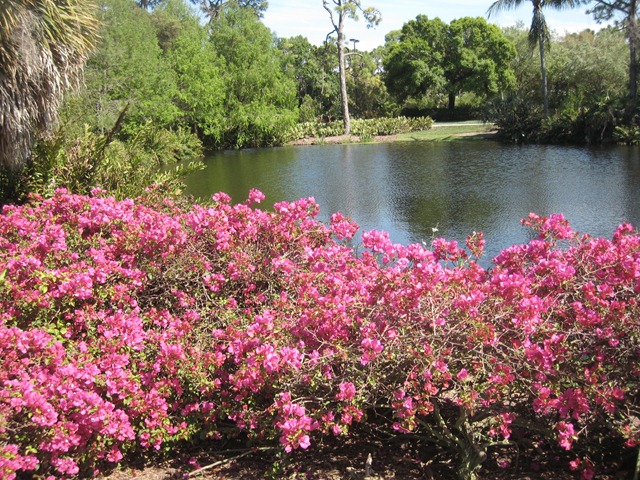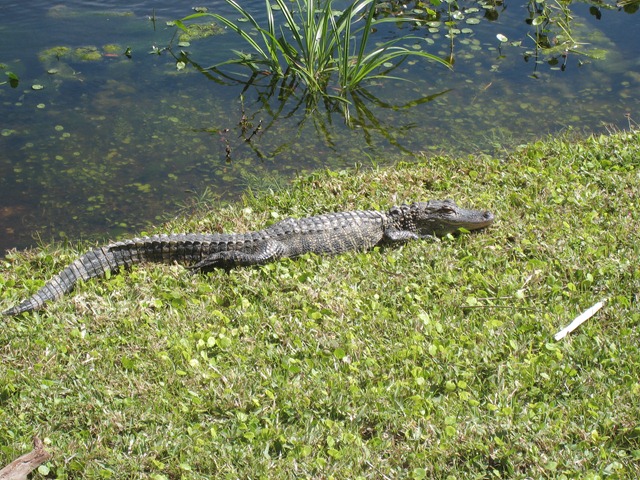 Mid street yoga…why not? ;)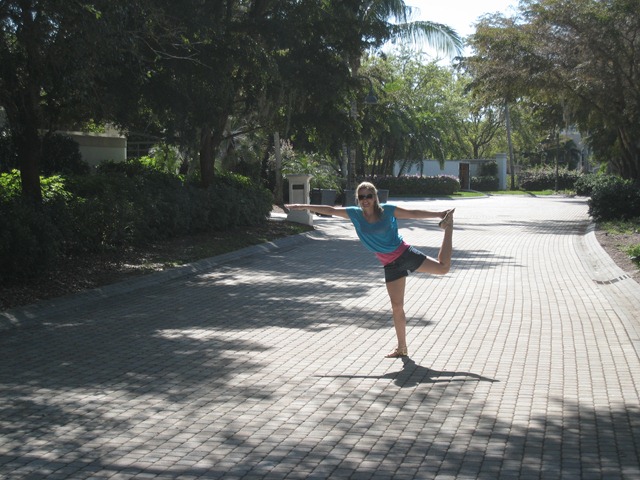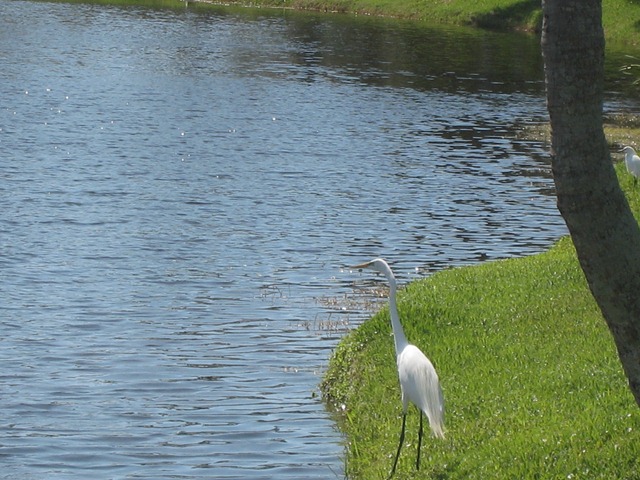 It is now late and we just got back from cocktails and a wonderful dinner out with friends (and I am struggling to type!). Recap coming tomorrow!
We are off to pack up as it is our last night in this condo with my parents! Early tomorrow we are off for Sanibel Island where we will spend our last day on the beach and going out to sea for a Dolphin cruise. :) Apparently there is free wireless from the motel, so I should be good to go.
Today's question- what is your favourite 'splurge worthy' food product from a natural food store?
I was all excited to try out Kombucha today and then I got sidetracked by the other products and forgot to buy it.
Zzzzzzzzzzzzzzzzzzzzzzz.