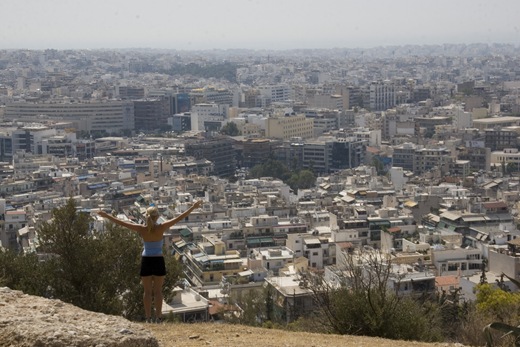 Last week I met a lovely woman named Charlene.
Charlene lives in a nearby town and was coming to pick up a box of Glo Bars that she purchased for family down in Texas.
I was struck by Charlene's enthusiasm and her generosity in helping spread the word about my business. One thing I have learned since starting this business is that there are many people who are willing to go out of their way to help. Charlene is definitely one of those people.
Charlene asked me about 'my story'- how I left my research job and, on a whim, started the bakery shortly after. She commended me for finding my path so early on in life and for being able to listen to my heart at such a young age. Charlene, who is married with children and in her early 40's, recently made a career change in recent years and was so much happier as a result.
She said, "The 20's weren't great. The 30's were child-bearing years, but the 40's are awesome!", implying that a woman's life only improves with age. We grow in confidence, wisdom, and courage to follow our dreams and take a risk.
Even research demonstrates that one's happiness increases with age!
Is this because we are more secure in ourselves?
Personally, I have made huge gains in self-confidence since my late teens and early twenties. Today, I wouldn't dream of saying some of the nasty things to myself like I used to. I don't beat myself up anymore, or at least I keep it to a minimum whenever possible.
I tell myself that I can do what I dream to do. The only barriers to my goals are the ones I tell myself in my own mind.
I know I am still not quite there yet, which makes me excited for the future. I am looking forward to the day when I can truly scream at the top of my lungs,
"I AM A WOMAN, HEAR ME ROAR"
…and truly embrace the words with every aspect of my being and not hold back.
But I can't help but wonder, must we wait until we are half way through our lives until we harness this hidden power? Is this 'delayed happiness' simply a generational constraint of The Boomer generation? If it is, why do young women in their 20's and 30's still feel its' lingering effects?
Old habits die hard, of course.
In university, I stuck with psychology even though I didn't see many career options out there for myself. I really wanted to be in the health or writing fields. I disliked grad school even more, but I denied my own happiness and gut feelings. I kept putting off my happiness for a later date. Of course that doesn't mean that there won't be some unhappy times! Unhappiness is a part of the ebb and flow of life, just like happiness is.
As women, I think that we need to stop delaying our happiness for a later date. When will this madness end? You tell me that you are going to settle for being happy when you retire? After the kids move out? When you win the lottery? After you graduate?
Of course, we must delay our happiness some of the time. We might not reach for that slice of cake after a hard workout even though we really want to. Or we stay up through the night looking after a sick child. We struggle to pay the bills while paying for night school. Sometimes delaying happiness is necessary and sometimes it isn't. Telling the difference between the two isn't easy and is something that I assume gets easier with age.
I do think life gets better as we age, but I also think that there are ways in which we can speed up the process. Self reflection and 'inner work' on a weekly, if not daily, basis will remind us that happiness is not a destination, but a journey.
~~~
Do you tend to put off happiness for a later date?
Do you think that life gets better with age and have you seen any changes in yourself?
I'd love to hear from older readers as well- tell me your experience!

The only journey is the journey within.
Rainer Maria Rilke