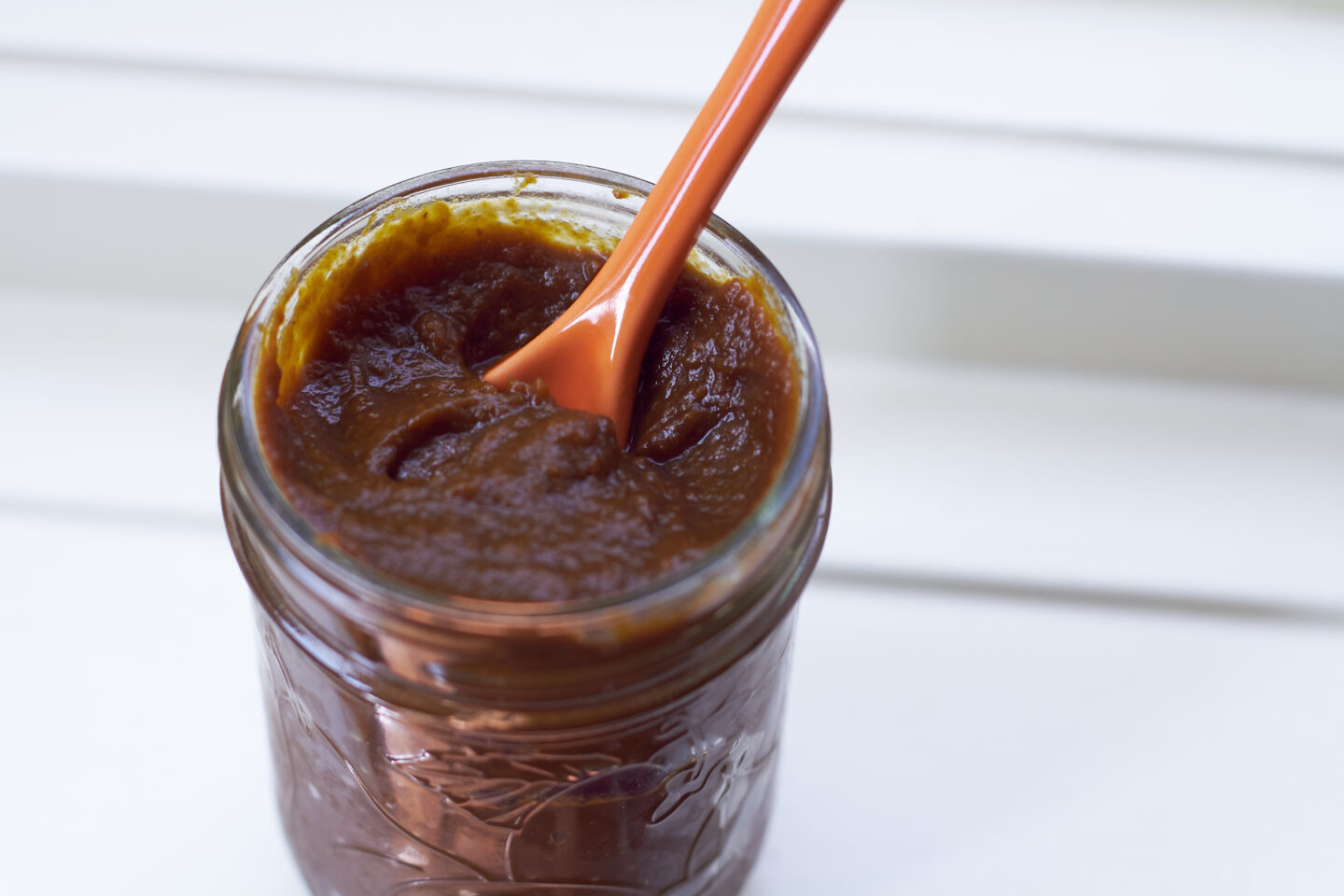 I can't stop making fruit butter…help!
This time, I adapted my go-to pumpkin butter recipe and added cocoa powder and pure maple syrup to create a lovely chocolate flavour.
It's a fun change if you are getting bored of plain pumpkin butter (not that that would ever happen). ;)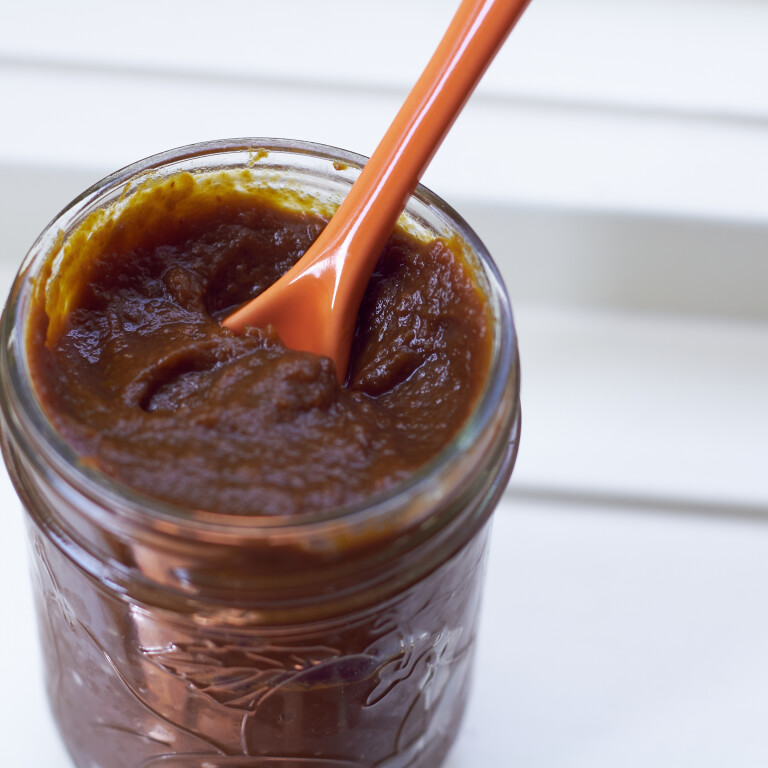 Chocolate Pumpkin Butter
Vegan, gluten-free, grain-free, nut-free, oil-free, soy-free

Yield

3-3.5 cups
Prep time

Cook time

Total time

Because we really need another reason to eat more pumpkin. I happen to think that every great recipe should have a chocolate version, don't you? Adapted from my pumpkin butter recipe.
Ingredients
1 (29 ounce) can pumpkin puree, approx. 3 1/2 cups or fresh
3/4 cup apple juice
1 cup Sucanat (or brown sugar)
1 tsp ground cinnamon
1/4 cup cocoa powder, sifted
3-4 tbsp pure maple syrup, to taste
Directions
Combine pumpkin, apple juice, spices, and sugar in a large pot and stir well. Cover with lid and bring mixture to a boil. Reduce heat to medium-low. Sift in cocoa powder and stir well. Cover with lid (keep ajar) and simmer for about 35-45 minutes, stirring often, until thick & buttery. Be careful as the mixture bubbles and pops!
Remove from heat. Stir in maple syrup to taste.
Once cool, pumpkin butter can be kept in an airtight container in the fridge for up to 3 weeks. Makes enough to fill one large mason jar or about 3.5 cups.
Nutrition Information
(click to expand)
Silky & smooth pumpkin butter with a hint of chocolate. Now we're talking!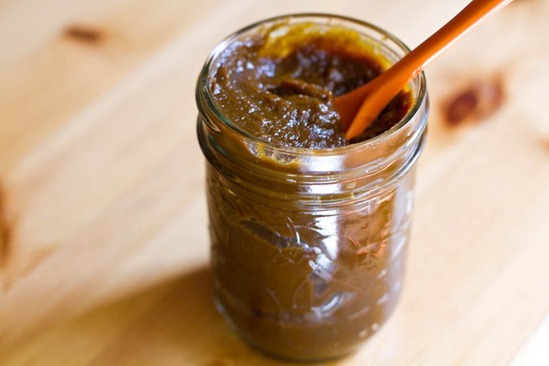 I also made another batch of Apple Butter.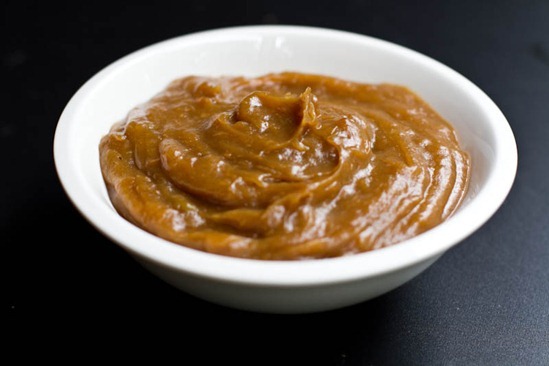 This time I made "Naked" Apple Butter. No sweetener, no spices, just apples.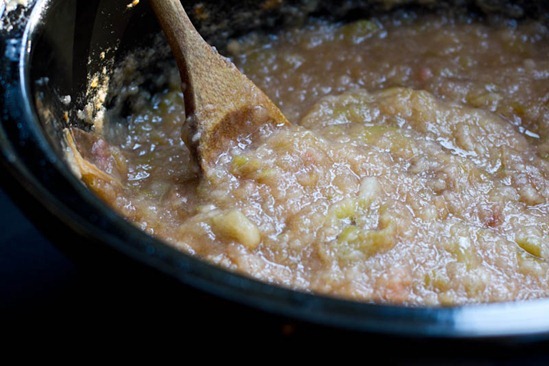 I also left the peel on and I added a 1/4 cup of apple juice. A few of you suggested leaving the peel on and blending, so I thought I would give that a whirl this time around. It cuts down the peeling time and also adds more nutrition.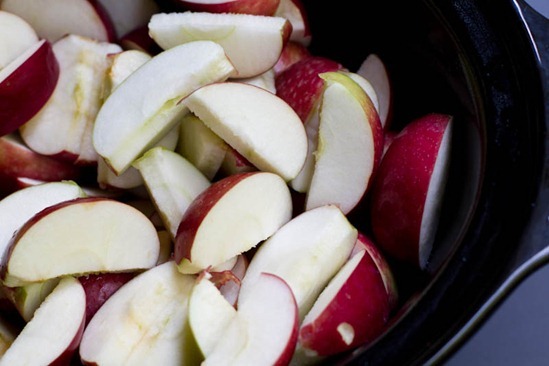 I cooked the apples on HIGH with the lid on for 4 hours. After 4 hours, it looked like applesauce: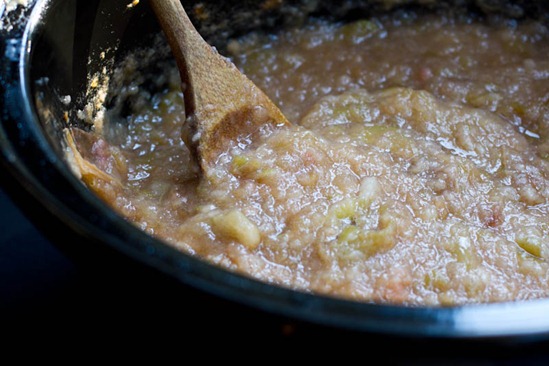 I cooled it slightly and transferred it to the blender. Be careful and make sure you don't over-fill it. You might want to do this in 2-3 batches if need be.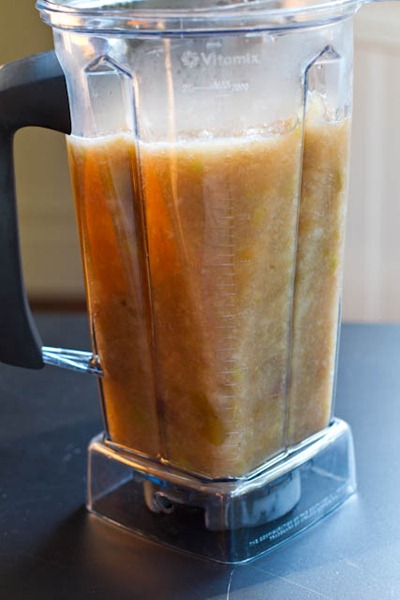 Once blended, it turned into the silkiest, most magnificent, buttery applesauce I have ever tasted!!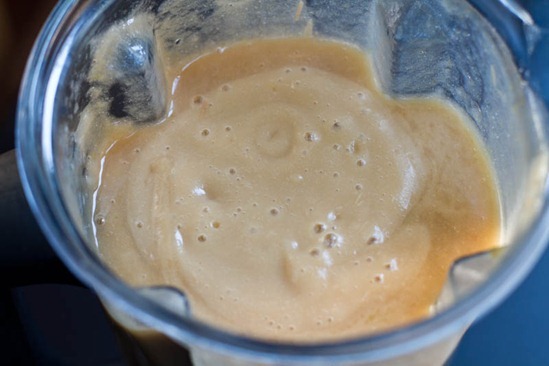 I kept saying it looked and tasted like caramel. :)
Actually, it was a cross between applesauce and apple butter at this point.
Somehow I think you'll find a way to clean the container…wink, wink.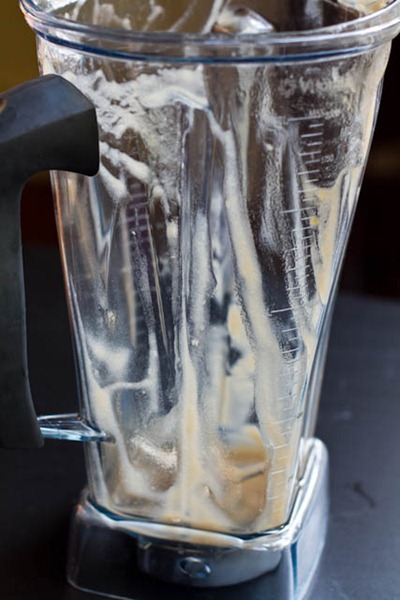 I added it back into the crockpot and cooked for several more hours (with lid propped ajar) until it was the consistency that I wanted.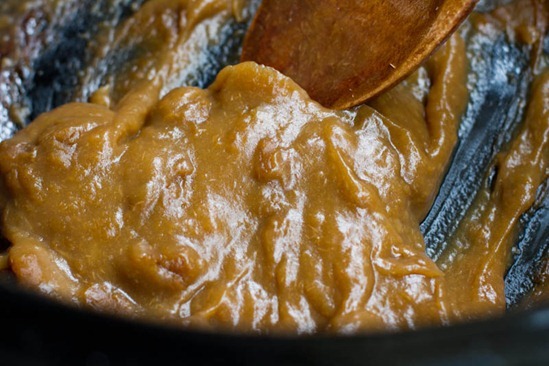 The only downside? 5lbs of apples made just 1 cup of apple butter. I think next time I will try adding more apple juice and not cooking it as long. Or I might even stop after the blender stage as it tasted incredible as it was!