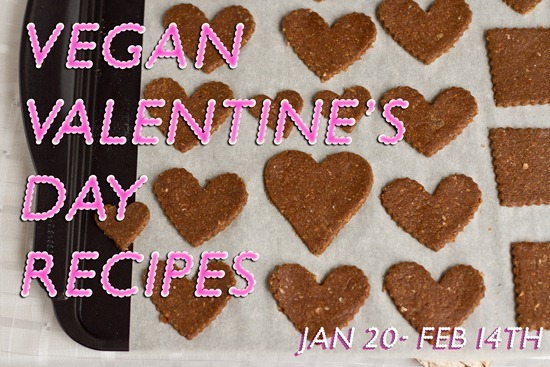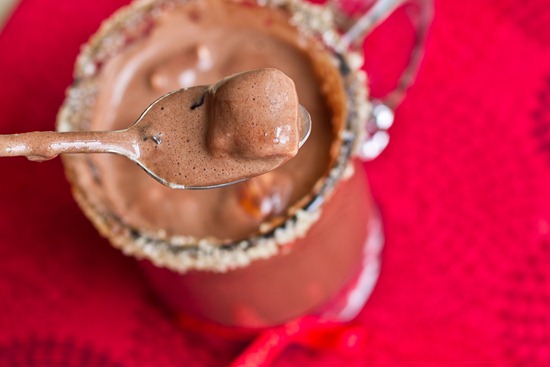 Last Valentine's Day, I made Eric and I some killer Vegan Hot Chocolate. In fact, it was so good, I decided to call it Tall, Dark, and Handsome Hawt Chocolate…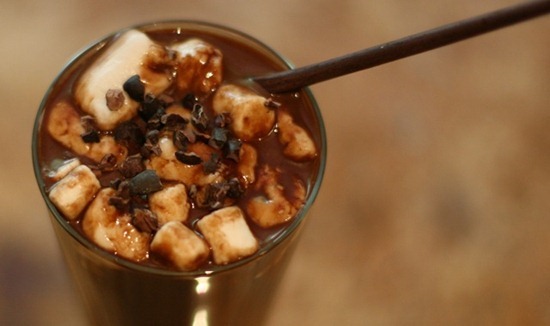 It is creamy. It is rich. It is the perfect hot drink at the peak of Winter when you are snowed in and bundled up on the couch watching a movie.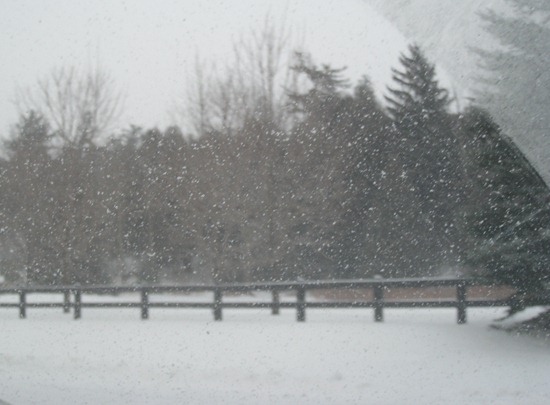 Eric has not stopped talking about this Hot Chocolate all year, so I knew that I would have to roll it out again this Winter. This time, I made a Chocolate Peanut Butter Hot Cocoa because it just sounded like the right thing to do. Despite the fact that Eric is actually repulsed by peanut butter on its own, he actually loves the combination of chocolate and peanut butter together.
I don't ask, I just bake.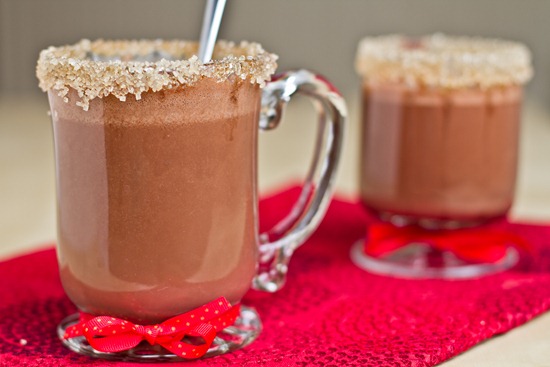 [print_this]
Chocolate Peanut Butter Hot Cocoa
Adapted from Tall, Dark, and Handsome Hawt Cocoa.
Yield: 2-4 servings (3.5-4 cups)
Ingredients:
1 can full-fat coconut milk (14-15oz)
1.5 cup unsweetened almond milk
1/2 cup cocoa powder,

sifted

2 tbsp all natural peanut butter
Pinch or two of kosher salt, to taste
6 tablespoons of maple syrup (or agave), or to taste
marshmallows (I use Dandies– vegan), Turbinado sugar, and cacao nibs/chocolate chips, to garnish
Directions: Sift the cocoa powder. This step is key so it is not clumpy! Throw all ingredients into a pot and whisk like crazy. Bring to a low boil and then simmer on low for several minutes while whisking to remove any remaining clumps. Pour into 2 mugs rimmed with agave and Turbinado sugar and top with marshmallows, chocolate chips, and/or cacao nibs. Enjoy with a spoon! Makes 2-4 servings (3.5-4 cups).
[/print_this]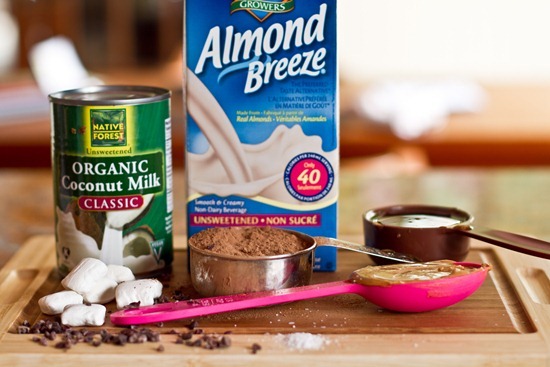 It is very important that you sift the cocoa powder before beginning. I tried to skip this step and it was horribly clumpy. No one wants to bite into a clump of bitter cocoa powder! I ended up pouring it into my blender to get the clumps out, but I learned my lesson.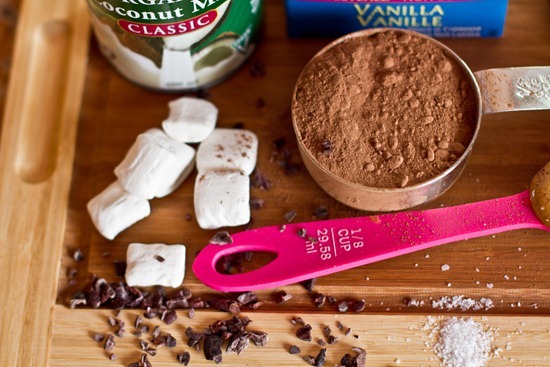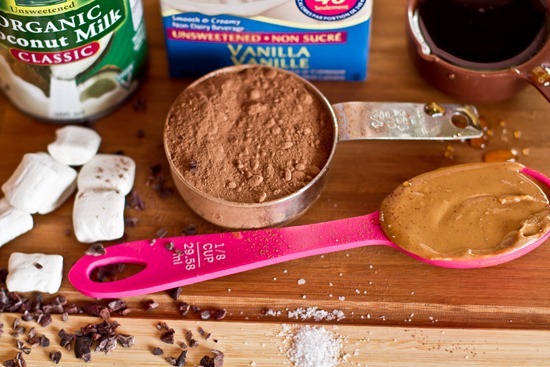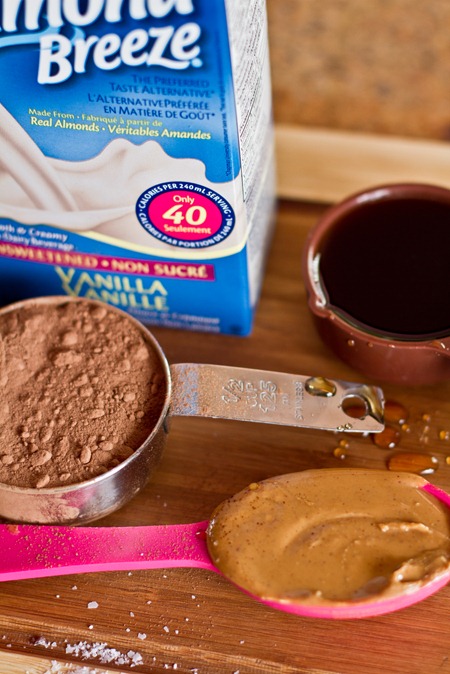 Whisk all ingredients together in a pot and bring to a low boil before reducing to low heat. Simmer for a few minutes.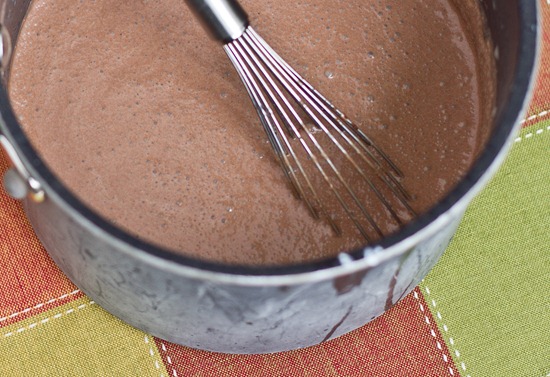 Easy as that.
Pour into mugs!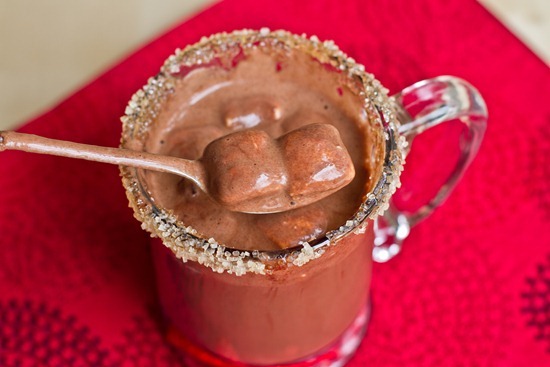 I rimmed the mugs in agave and then turbinado sugar. It worked out great!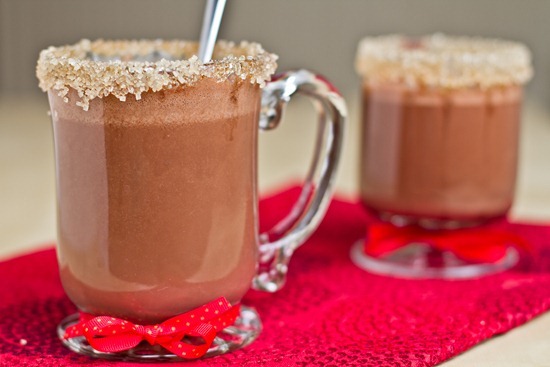 I also added a bow at the bottom of each glass mug.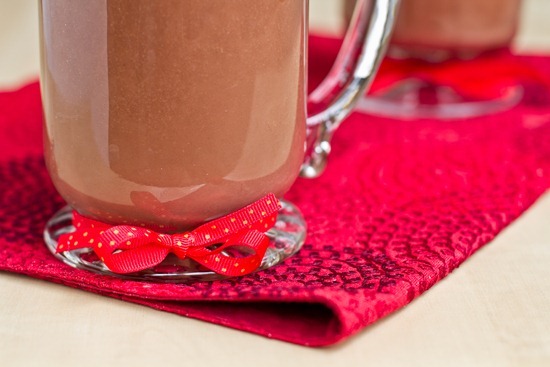 On top: Dandie's vegan Marshmallows and Cacao nibs. You can also add chocolate chips on top too.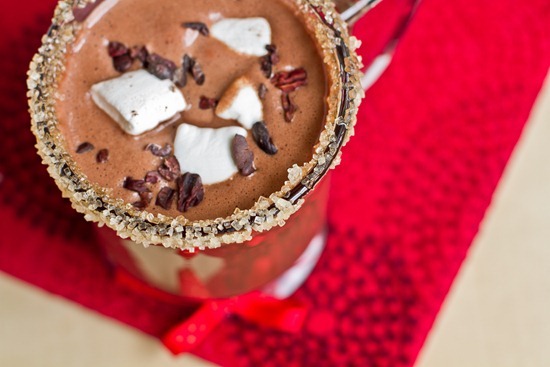 Mmm. I love Dandie's marshmallows. They get all soft and melty in the hot cocoa.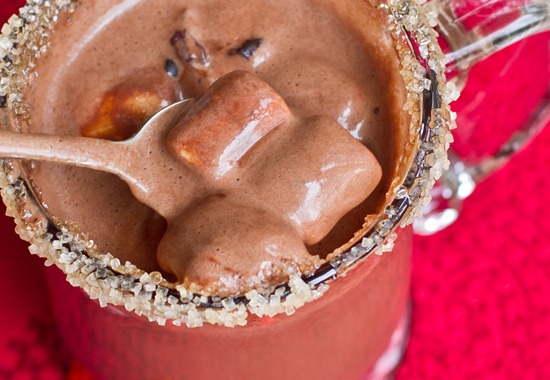 This cocoa is smooth as silk, creamy, rich, and chocolaty, with just a hint of peanut butter. Perfection.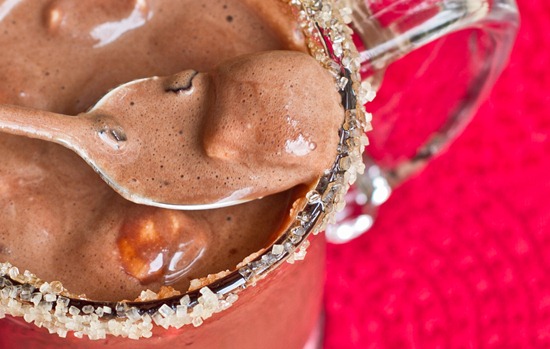 But of course I could not leave it at that.
I decided to pour the hot cocoa into an ice cube tray to make delicious ice cubes of fudgy goodness.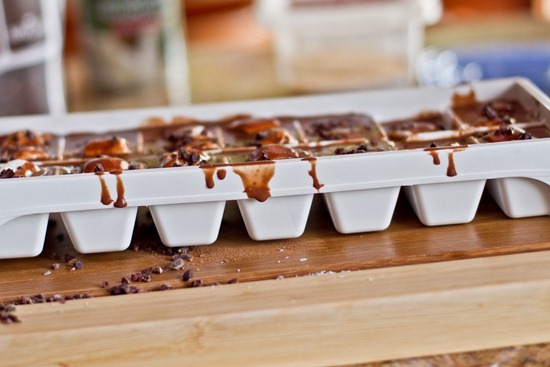 I made them into Rocky Road ice cubes by adding marshmallows, chocolate chips, and cacao nibs.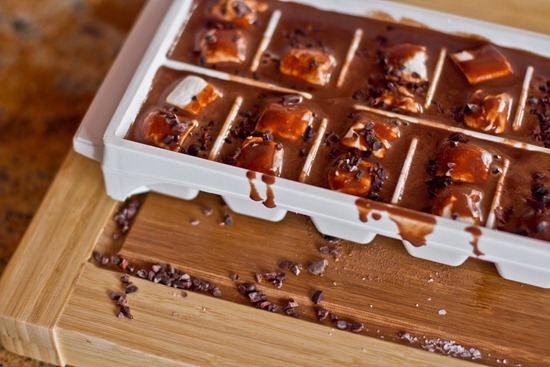 Freeze them for a few hours and then use a dull butter knife on each side to pop them out. The result is a delicious Rocky Road fudgisicle cube that you can enjoy alone, make into popsicles, add to a glass of Almond Milk, or throw a couple into a SMOOTHIE! The possibilities are endless.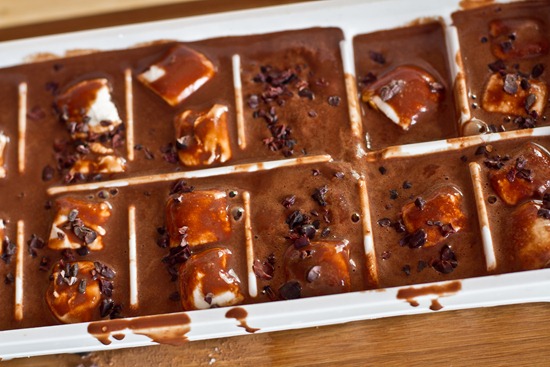 I'm off for a meeting this morning. I am being interviewed by my undergraduate University- University of Guelph for OSG and Glo Bakery. It should be really fun to reminisce about old times! Any U of G students or alumni out there?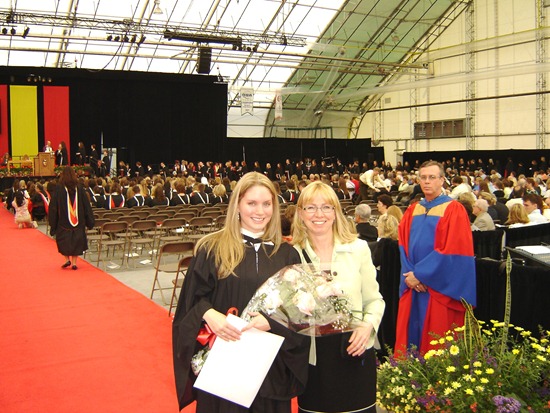 Enjoy your day!