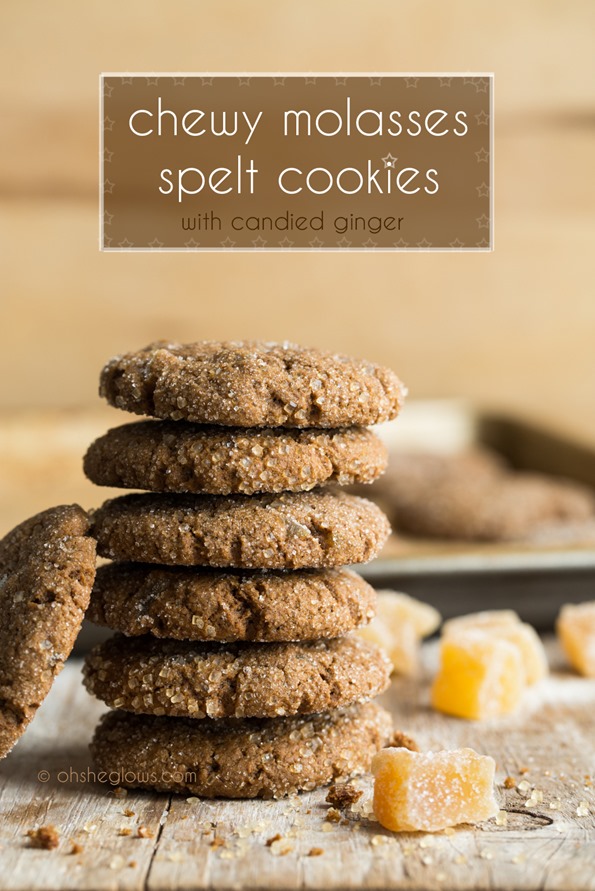 I wouldn't consider this a revolutionary concept in the slightest, but a simple tweak to my daily routine has changed everything.
"Make a list."
That's the advice Eric gave me several weeks ago when I was fizzling out. <—my term for juggling too many things at once with no clear direction on how to get it all done. I was moving at mach speed, but not feeling like I was making real progress. Running in place at its finest.
So I took his advice and dropped everything to make a simple list. I've enjoyed list-making in the past, but got out of the habit somewhere along the way. Eric is always ranting and raving about how good it feels to check off his list (he always has a list), and I've been secretly envious of his organizational prowess for years. A few weeks ago I made a list just for kicks. By 10am, I already had a few major things checked off and I felt motivated to keep going. Just like the energizer bunny. Ok, not really, but I felt more on top of things than I had in a while. He might be onto something here…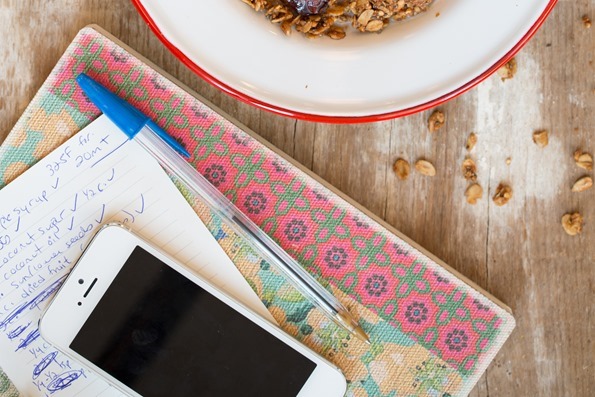 Of course, I had to buy a cute notebook for my new list-making infatuation. For some reason, I can't get into the digital/online/app lists. Too easy to ignore, maybe. I need a list I can hold in my hand, cart around, and of course, scratch off each item with self-congratulatory force.
I now try to finish off each day by making a to-do list for the next day. I think I've reached peak personal organization! bahah. When I wake up in the morning, I already have a game plan waiting to be pounced on. Things are added, removed, or tweaked as the day goes on. Sometimes I get them done and sometimes I don't (like yesterday, when we were without power for 24 hours due to an ice storm), but the point is that it's made a huge impact in my day-to-day motivation and sense of accomplishment. And during the dreary, short days of winter, I'll take every little bit I can get.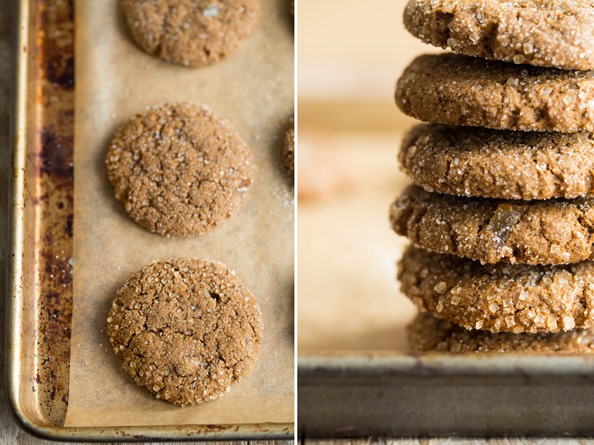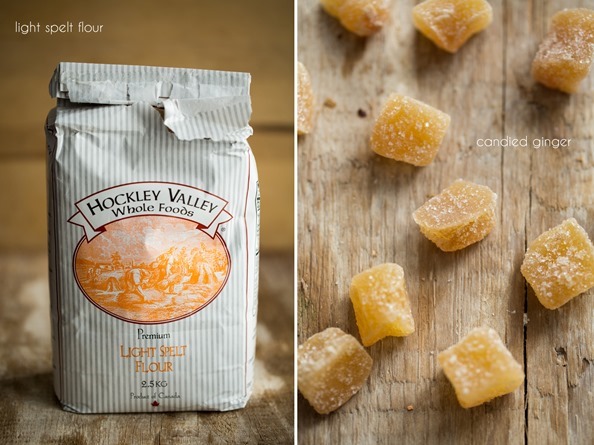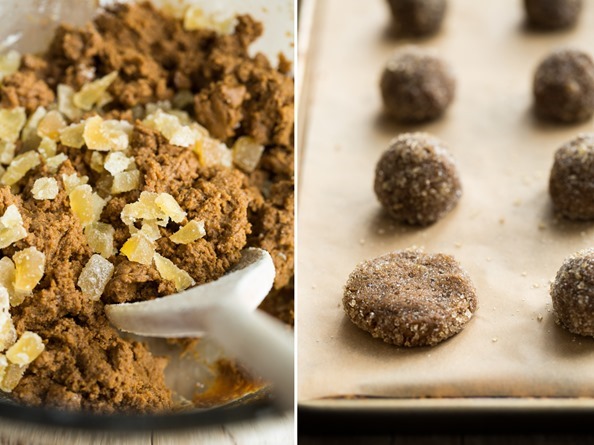 These molasses cookies are made a bit healthier using light spelt flour instead of all-purpose flour. To my delight, they turned out even better than my former favourite ginger cookies. The spelt flour lends a rich, nutty flavour and compliments the rustic molasses, cinnamon, and ginger flavours nicely. If you are looking for a last-minute cookie idea that is super quick to throw together, try these on for size. Keep in mind this batch only makes 1 dozen cookies, so you might want to double it for a larger crowd.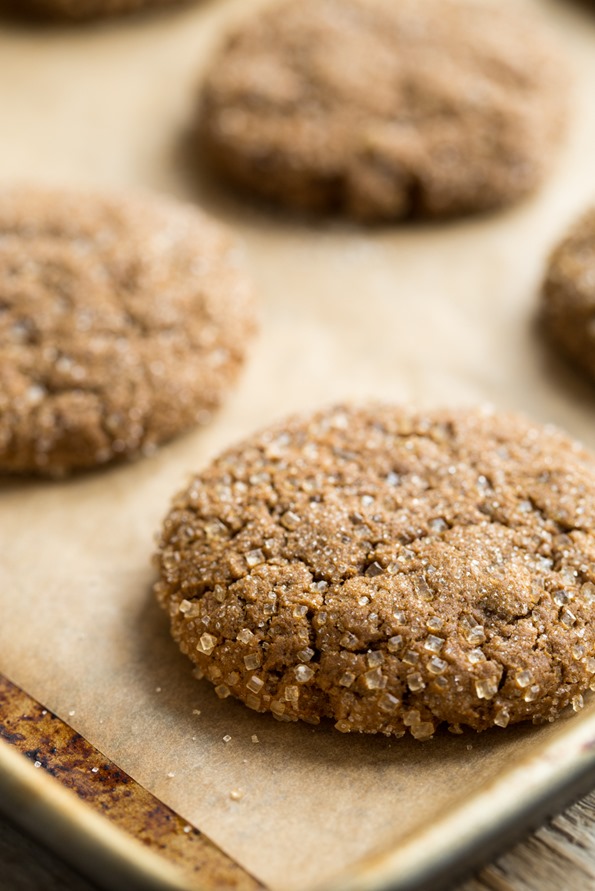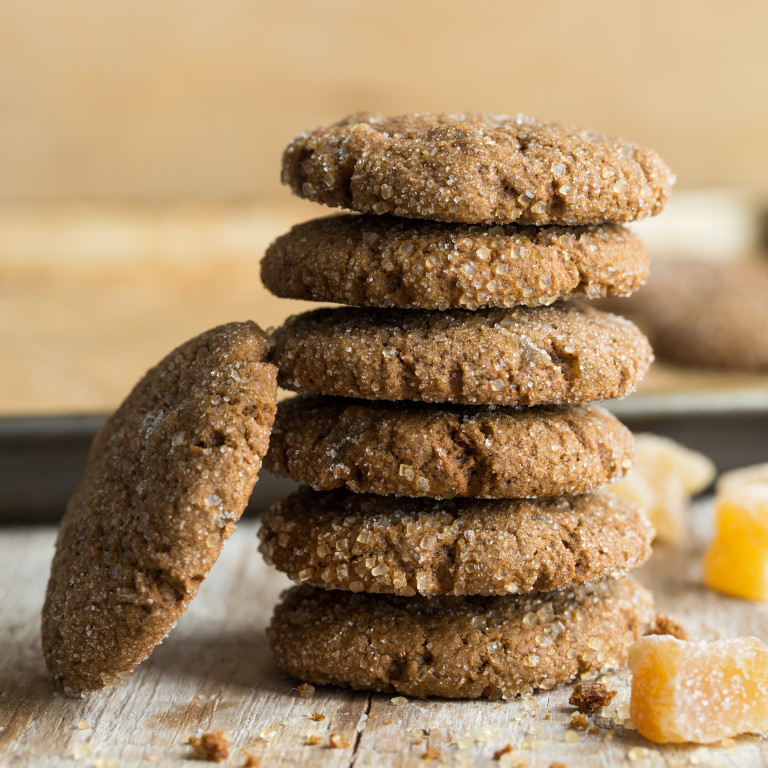 Chewy Molasses Spelt Cookies

Yield

1 dozen cookies
Prep time

Cook time

Total time

With crispy edges and chewy middles, these are hard to resist. The candied ginger is optional, so no worries if you don't have any. I made the first batch without candied ginger and the second with it. I think I prefer the version without the candied ginger as they were a bit less sweet. If you want to cut back on the sugar, omit the candied ginger and the optional rolling in sugar. Either way, they'll be a nice treat no matter which way you make them!
Ingredients
1/2 tablespoon ground flax mixed with 2 tablespoons water
1/4 cup vegan butter
1/4 cup natural cane sugar
2 tablespoons blackstrap molasses
2 tablespoons pure maple syrup
1/2 teaspoon pure vanilla extract
1 teaspoon ground ginger
1/2 teaspoon ground cinnamon
1/2 teaspoon baking soda
1/4 teaspoon fine grain sea salt
1/4 teaspoon ground cloves
1 & 1/4 cups light spelt flour
1/4 cup diced candied ginger (optional)
2-3 tablespoons sugar, for rolling (optional)
Directions
Preheat oven to 350F. Line 1 large baking sheet with parchment paper.
Mix flax and water in a mug and set aside for a few minutes. Stir to combine.
In a large bowl, beat together the butter, sugar, molasses, syrup, vanilla, and flax mixture until smooth and combined.
In the same bowl, beat in one-by one, the dry ingredients (ginger, cinnamon, soda, salt, cloves, and flour) until just combined. Be sure not to overmix.
Fold in diced candied ginger if using (or skip this step).
Shape dough into small balls and roll in a bowl of sugar (optional).  Place balls 2 inches apart on the cookie sheet. Carefully flatten ball slightly with hand so it's about 1/2 inch thick.
Bake cookies for 12 minutes for a crispier cookie, or 10 minutes for a softer cookie (I did 12). Cool on the pan for 5 minutes before transferring to a cooling rack for another 10-15 minutes. Enjoy!
Tip:
Notes: 1) You can probably swap the light spelt flour for all-purpose flour if desired. 2) This recipe can be doubled if you desire 24 cookies instead of 12. 3) I used a combo of cane sugar and turbinado sugar for rolling (the turbinado makes it really crunchy), but you can use all cane sugar if you prefer.
Nutrition Information
(click to expand)
My planned giveaway was not possible this weekend due to the power outage. More coming soon over the next couple weeks, so stay tuned!
ps. – This song is on high rotation! can't. stop. listening.
pps. – 17 more vegan holiday desserts & drinks
Wishing you all a happy, safe, and fun holiday! Thanks for your amazing support in 2013. xo