Why hello there!
Good evening. Happy Tuesday. And all that wonderful stuff.
I was so excited tonight, because I was making Sweet Potato Fries!
Click 'read more' to see how they turned out…
OOPS!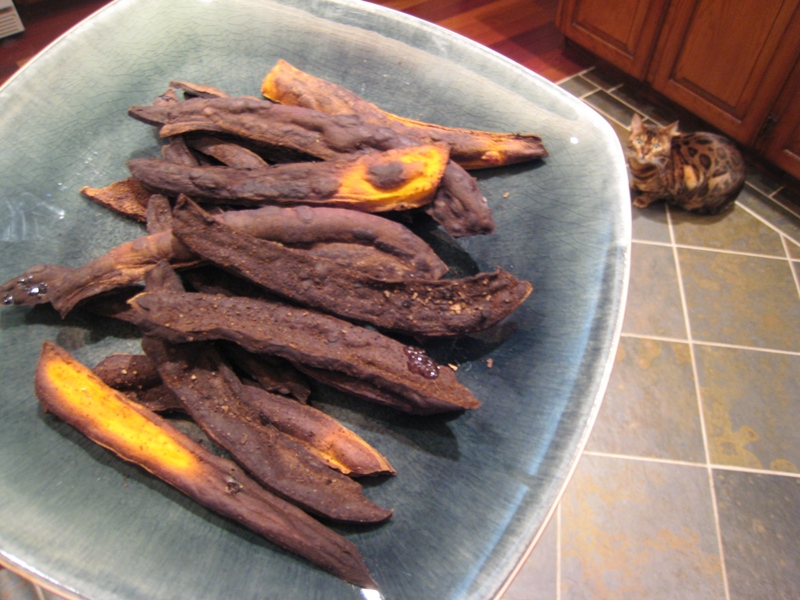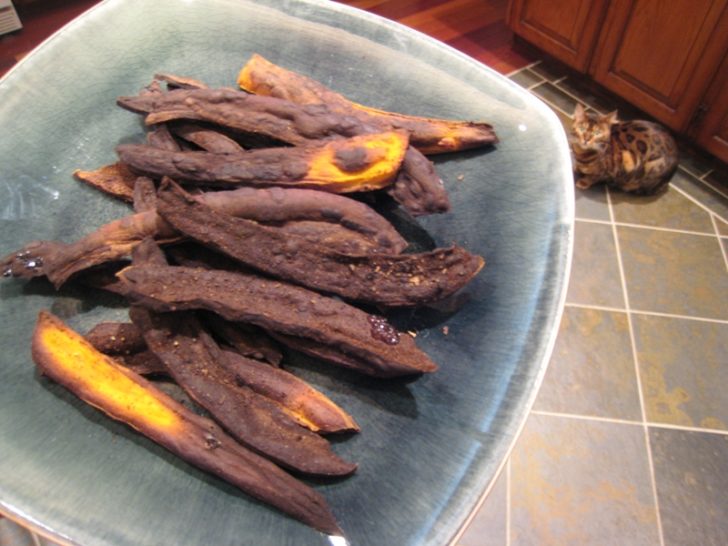 This baked good NOT approved by Sketchie. LOL. He's going….'you've got to be kidding me!!!'
I got distracted with work and I came back into the kitchen to find charcoal fries! About 3 fries didn't burn and I ate them and they were sooo delicious. I was so sad that I couldn't have more. I think my kitchen is cursed this week!
All I do for my sweet potato fries is sprinkle lots of paprika on them. They are perfect plain, even without ketchup or salt!
Here is my DAY 4: Crap-Free Day in summary:
Breakfast: Green Monster (Just 3 kale leaves, banana, and Almond Breeze today)
Mid morning snack: Spelt cereal + Soy milk + ground flax
Lunch: 2 organic carrots dipped in balsamic vinagrette + a whole wheat sandwich (3 slices Tofurkey, tomato, sauteed spinach, 1/2 avocado, pepper, lettuce) + an organic gala apple
Afternoon Snack: 1 and 1/2 servings of Amy's Organic Crackers with 3 Tbsp hummus+ A Cashew Cookie Larabar
Dinner: Orange + Almond Spinach salad, Vegan Spaghetti (spelt spaghetti + Organic salt free pasta sauce + St Ives veggie Ground Round) plus Garlic Butternut Squash. It was so good!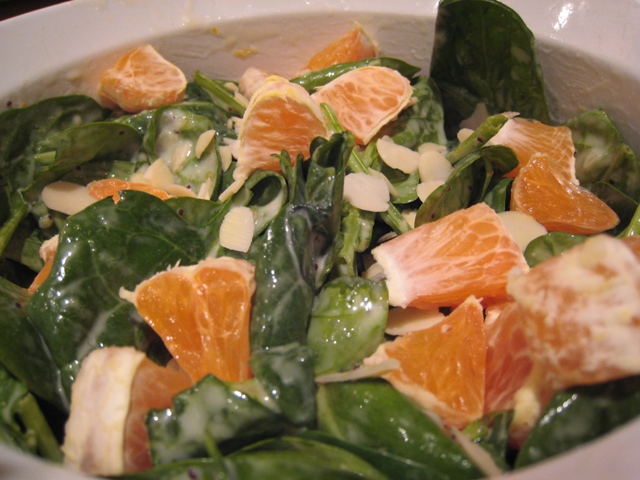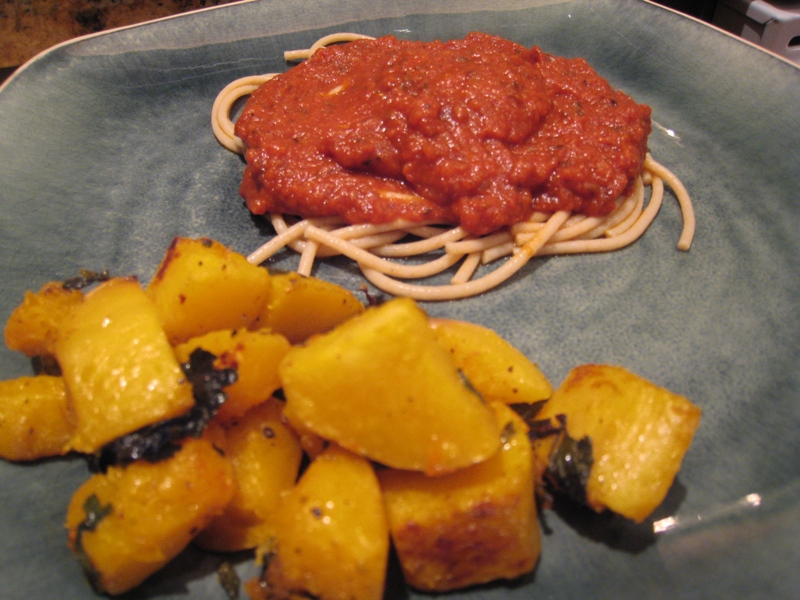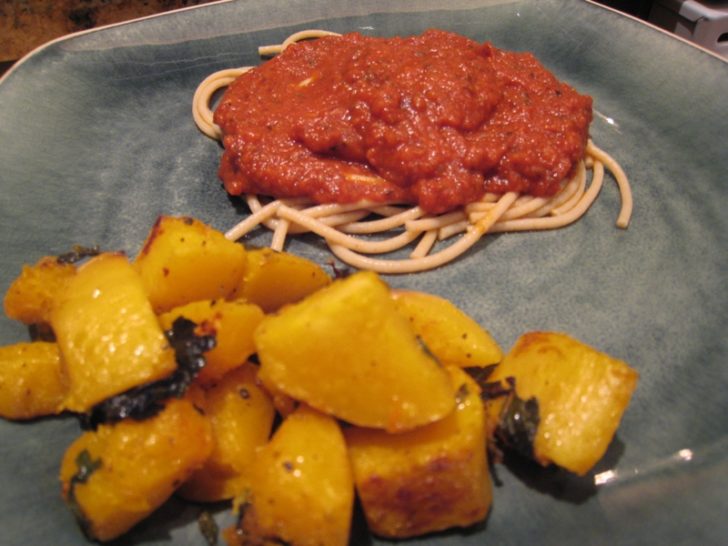 Of course the sugar demons came out after dinner! Without fail I tell you. And I squashed those demons! I thought of you guys and this challenge and I put my creative thinking cap on.
I needed something sweet, that wasn't sugar, but would satisfy my craving.
My decision (that totally worked!):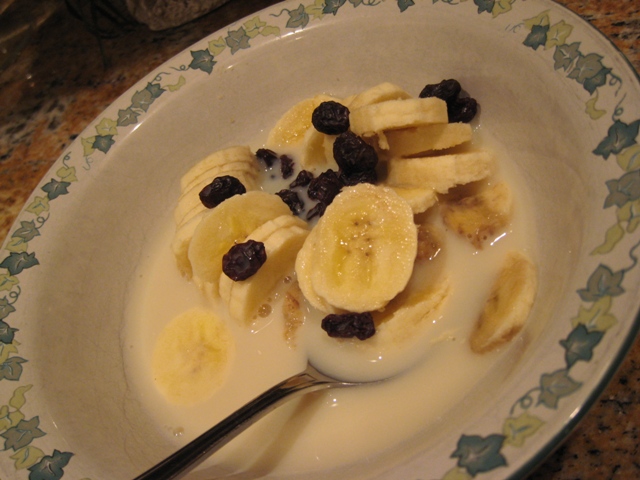 Low-fat Soy Milk + 1 small banana + 1 handful of Raisins
This 'dessert' rocked my socks!!!! It didn't just overpower my sugar craving, it chewed it up and spit it out! The raisins were super sweet tasting and the banana with soy milk was a creamy comfort.
Im done for today…it's 8:00pm and I will have a good 3 hours without food before bed. We are going to watch 24 soon (Season 5, episode 11!) and I am going to have a Celestial Seasonings English Toffee tea. :D The perfect ending to the day.
~~~~~~~~~~~~~~~~~~~~~~~~~~~~~~~~~~~~~~~~~~~~~~~~~~~~~~~~~~~~~~~~~~~~~~~~~~~~~~~~~~~~~~~~~~~
Sweet Wheat Sugar Cookies Photoshoot
I was inspired by the beautiful glistening snow outside today and thought why not take my cookie photoshoot outdoors!? I was inspired. I love being creative with photography. And I grabbed the cookies, put on my boots, and hit the snow to play!
Feast your eyes….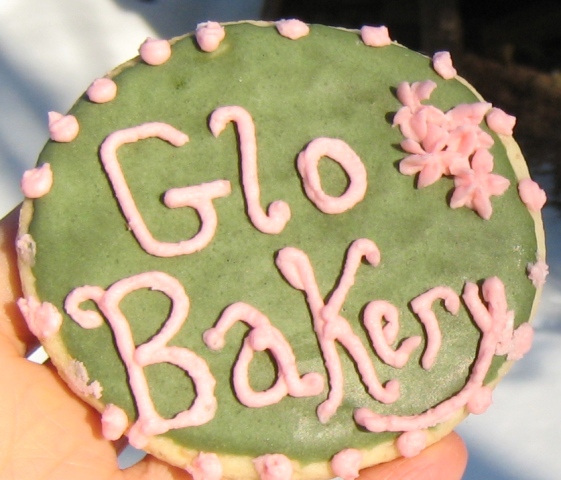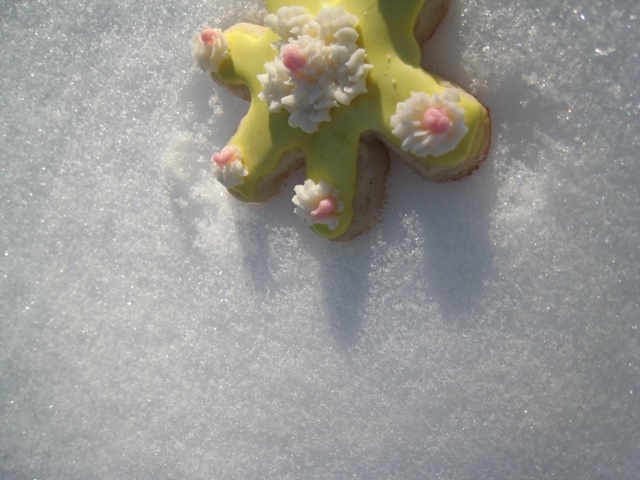 Just your average snowflake chillin in the snow…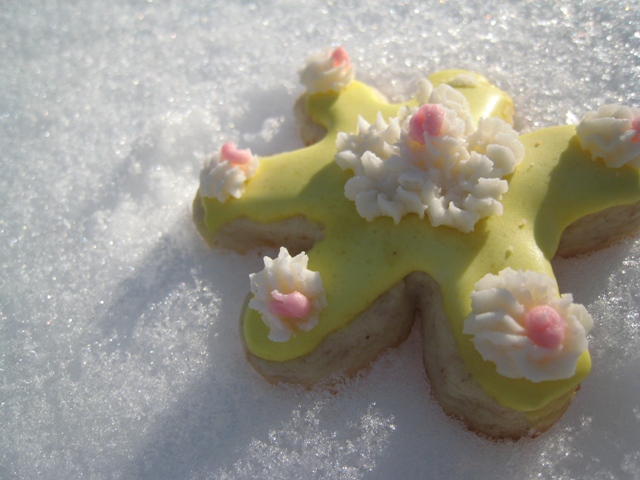 The snow glimmered. It was so beautiful.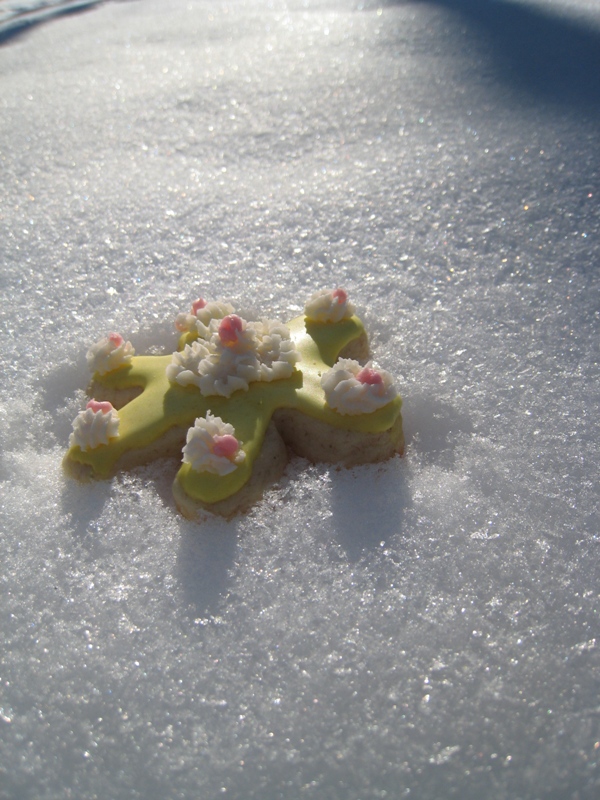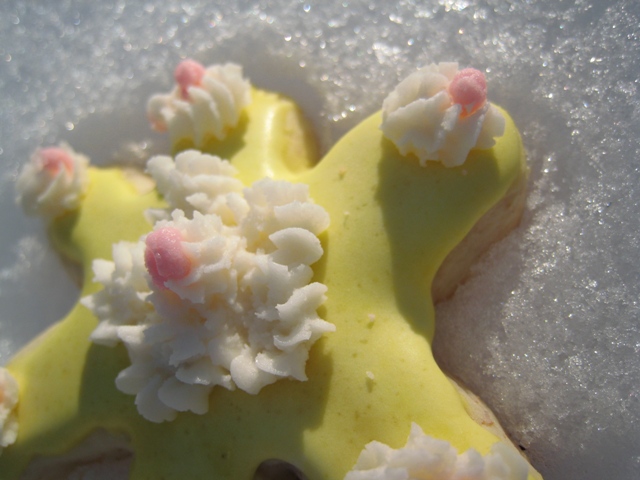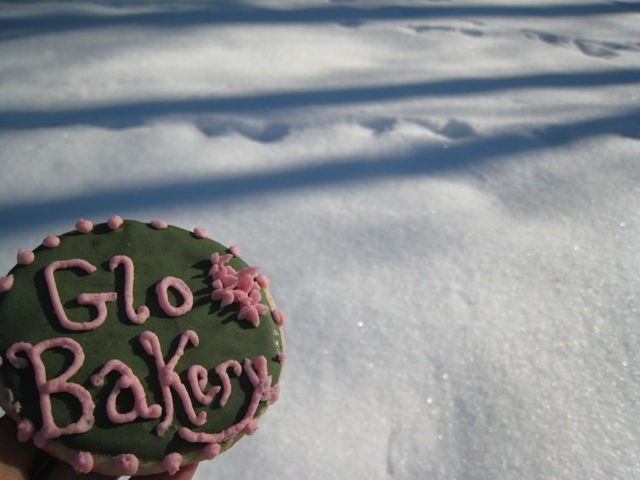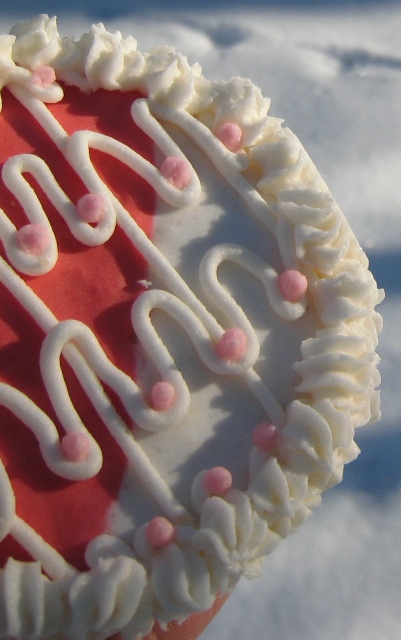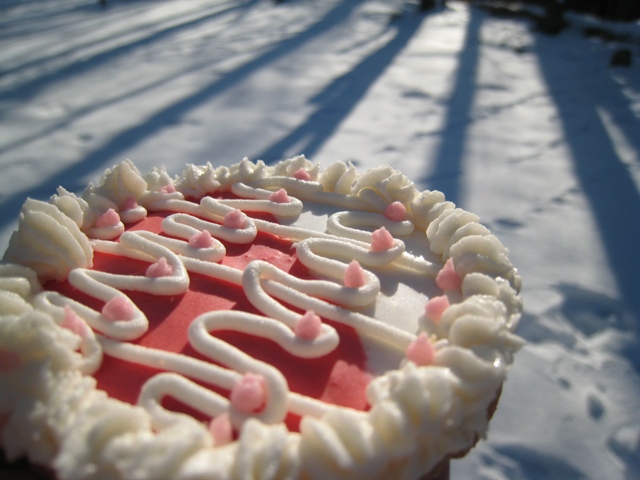 Cookie Line up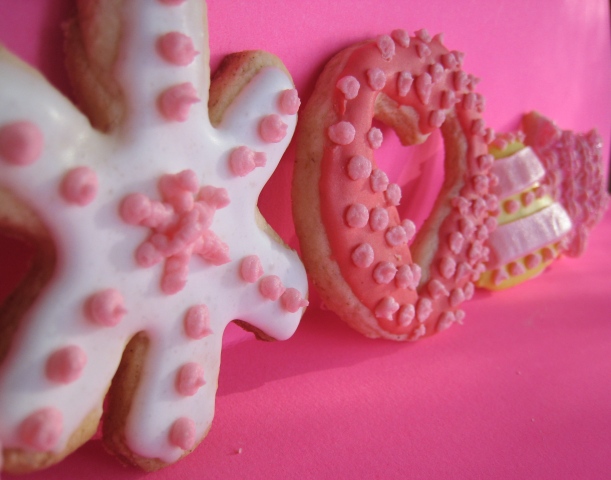 Oh She Glows representin'!!! :D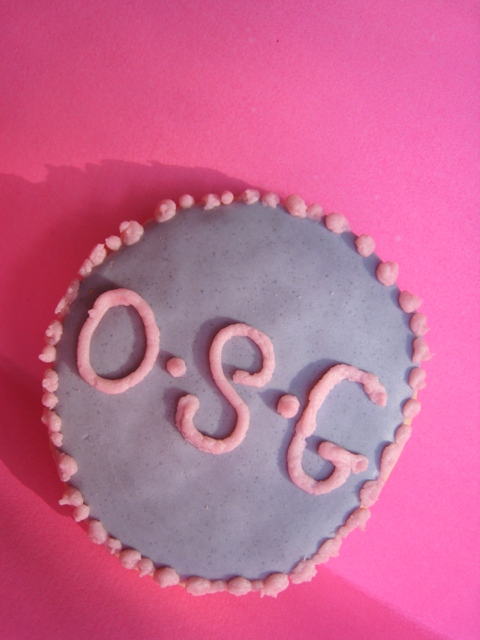 Love this one: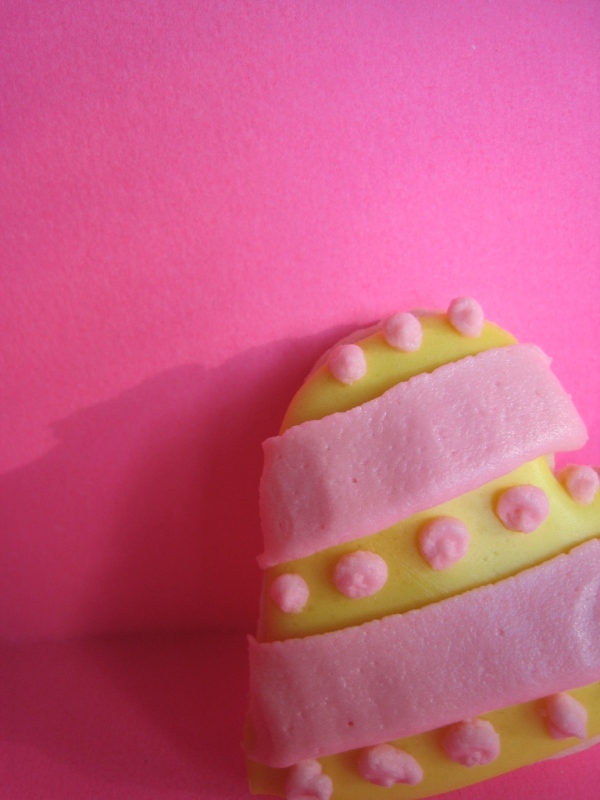 I am going to put together a gallery of my sugar cookies on my Glo Bakery website.
~~~~~~~~~~~~~~~~~~~~~~~~~~~~~~~~~~~~~~~~~~~~~~~~~~~~~~~~~~~~~~~~~~~~~~~~~~~~~~~~~~~~~~~~~~~
Check out the awesome Ashley's blog– she did a whole feature on Oh She Glows! She also interviewed me and asked me some great, thought-provoking questions. Thanks Ashley!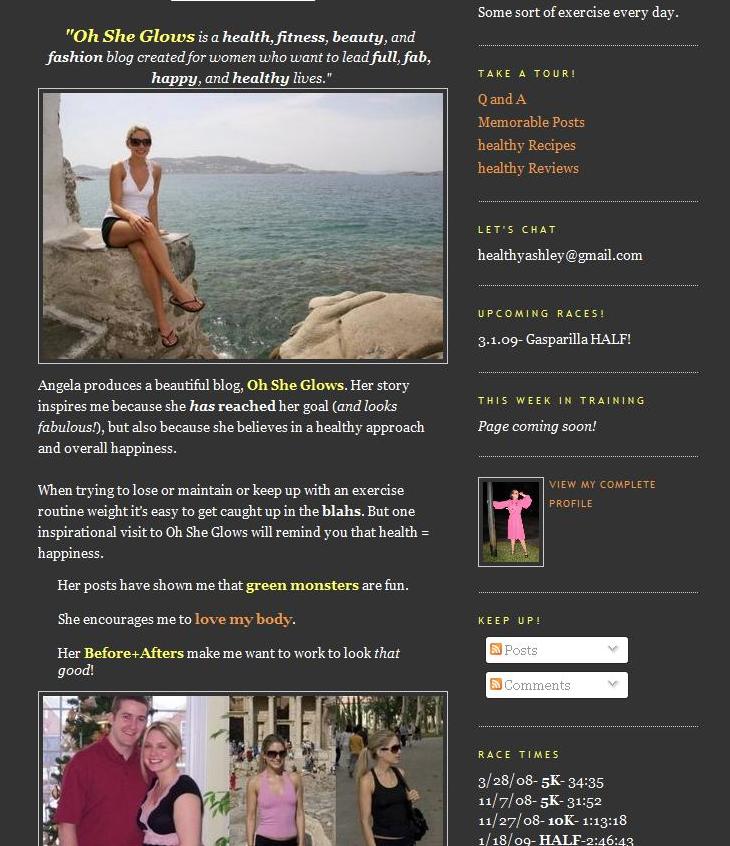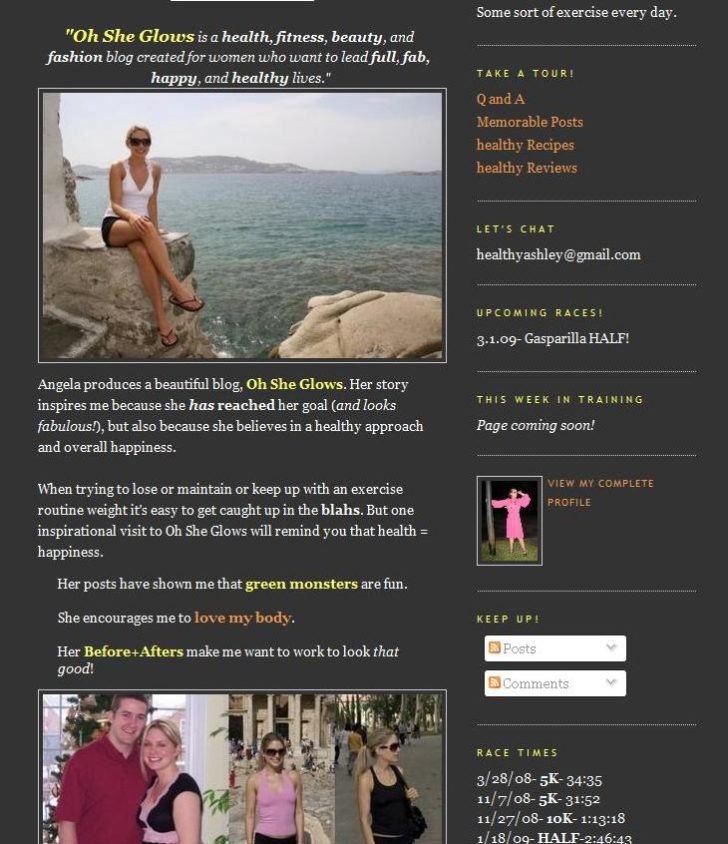 ~~~~~~~~~~~~~~~~~~~~~~~~~~~~~~~~~~~~~~~~~~~~~~~~~~~~~~~~~~~~~~~~~~~~~~~~~~~~~~~~~~~~~~~~~~~
In this morning's poll you voted on your favourite fashion trend of the Oscars! The majority of you (37%) said that the sweetheart neckline was your favourite. Neutral colours came in a close second at 33%. Metallics were 3rd at 17%.
My fav? Sweetheart necklines! I loved Angie's. She looked so elegant.
See you tomorrow morning for my #1 tip for tracking your food budget!
Have a great night everyone. Sweet dreams.