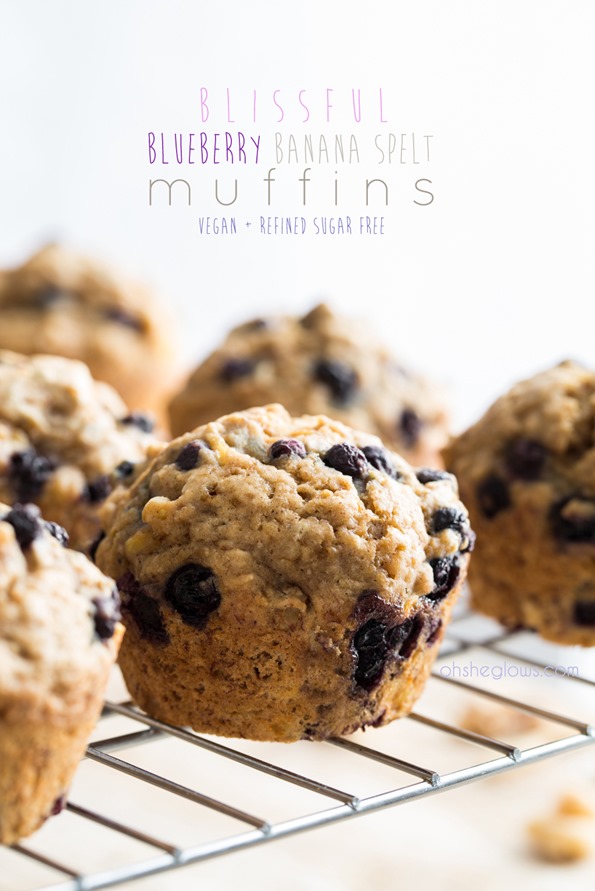 I don't consider myself the most tech-savvy person, but I do have a few tricks up my sleeve from time to time. One of my "tricks" (which is probably common knowledge, mind you) is filtering out email addresses from my inbox. Like many of you, I receive a frightening amount of press releases and other spam. You know the ones that start out like, "Regards Webmaster" or "Dear [any name except your own]".
To help combat my spam woes, I started filtering out email addresses a couple years ago. If you use Gmail, you probably already know about this filtering feature. The beauty is that if you receive an email from an unwanted recipient you simply click "more" and then "Filter messages like these" and then choose how you filter out the email. That way, if they should try to spam you again from the same email (and you know they will) the message will go straight to the archive, trash, etc. – whichever you prefer! I've noticed a huge improvement in my inbox, cutting down unwanted emails by probably 50% over the past couple years. It's quite amazing to see how many are filtered out each day! You can also use the filtering feature to have emails sent directly into folders of your choosing.
So, back to not being the most tech-savvy person.  
Last week we were getting ready to leave on a trip to visit my family. In preparation, I somehow managed to create an email filter that sent all new/unread emails straight into my trash bin. Who knew that was even possible? I still have no clue how it happened…I swear! So all last week, I was in this blissful state of ignorance thinking that I was having a rather "light" week for email. [We all know that doesn't happen unless it's Christmas holidays. fool!]
Do you know how good that week felt though? I was free!
When we returned home, I realized something was majorly wrong because I wasn't even getting my own emails (yes, I email myself…not weird at all…). When a girl can't get her own emails that's where I draw the line! So the investigation began. Eric, tech-ninja-genius, suggested I check my trash and spam bins. There, in the trash bin among the lowly filtered-out spam, I found emails from my family, friends, publisher contacts, editor, blog readers, and fact checkers. Dear Lord what did I do? I was getting follow-up emails like, "I haven't heard from you yet, please reply ASAP!!!!" and then I had to try to explain that I created a filter that sent their emails to the trash. It wasn't my proudest techy moment.
Tech-ninja fixed the problem and I'm back in email action and caught up, but I will never forget that week of freedom. It almost brings a tear to my eye just thinking about it.
Lesson learned: If it seems too good to be true, it probably is.
There are, of course, exceptions to every rule, like these vegan blueberry muffins…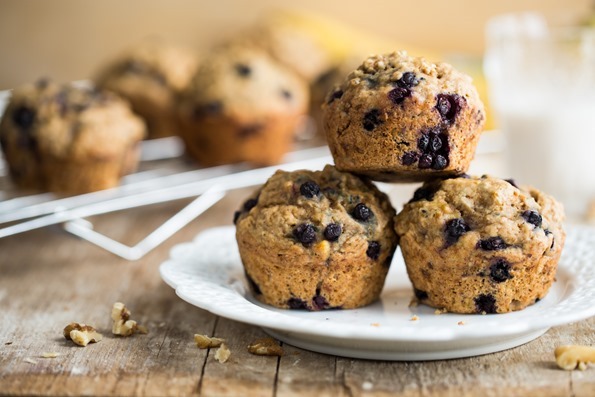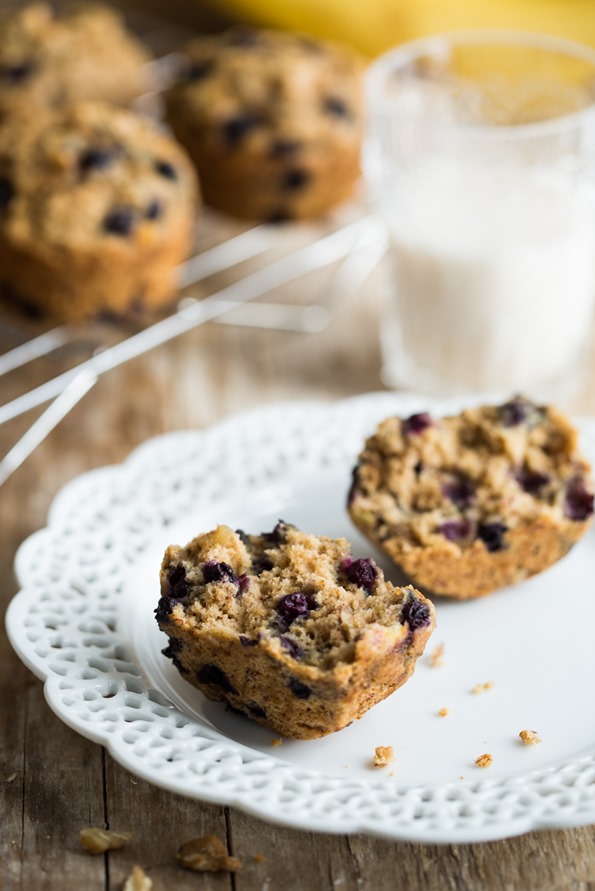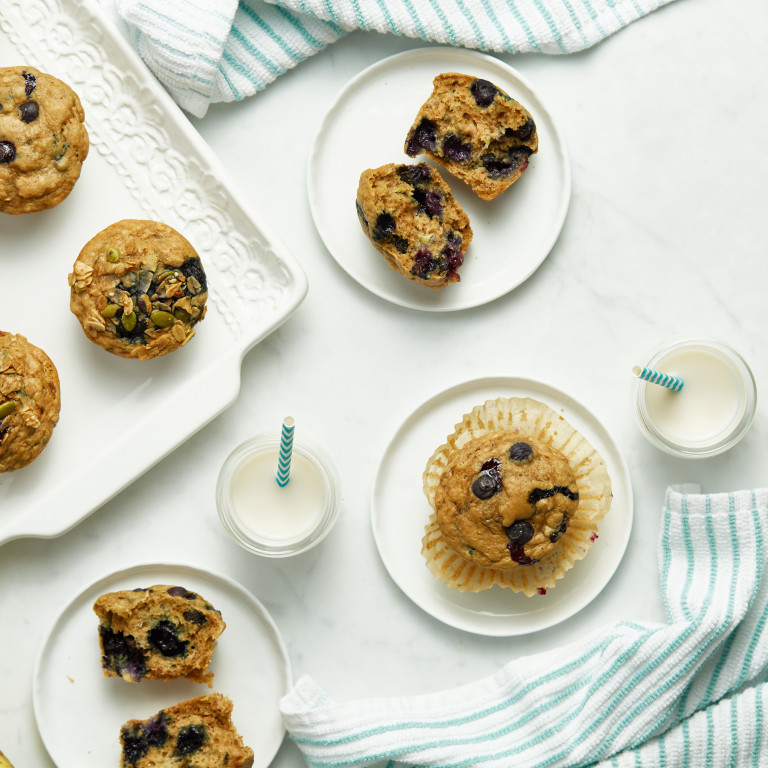 Blueberry Banana Muffins

Yield

12 large muffins
Prep time

Cook time

Total time

Delightful, healthy banana blueberry walnut muffins made with spelt flour so they are naturally wheat-free (but keep in mind that spelt has gluten in it). If blueberries aren't in season, I suggest using frozen blueberries and saving the fresh ones for summer baking. You can also leave out the walnuts and swap the almond milk for coconut milk if you'd like a nut-free version.
Ingredients
3/4 cup (180 mL) mashed ripe banana (about 2 medium)
3/4 cup plus 2 tablespoons (210 mL) unsweetened almond milk
1 teaspoon apple cider vinegar
1/4 cup (60 mL) pure maple syrup
1 teaspoon pure vanilla extract
1/4 cup (60 mL) coconut oil, melted
2 cups (280 g) white spelt flour
4 to 6 tablespoons (40 to 60 g) coconut sugar or natural cane sugar

*

2 teaspoons baking powder
1 1/2 teaspoons cinnamon
1/2 teaspoon fine grain sea salt
1/2 teaspoon baking soda
1/2 cup (50 g) walnut halves, chopped (optional)
1 1/4 cups (160 g) frozen or fresh blueberries

*

*
Directions
Preheat oven to 350°F (180°C) and grease a muffin tin.
In a medium bowl, mash bananas and measure out 3/4 cup. If you have any leftover mashed banana you can freeze it for a smoothie.
Place mashed banana into medium bowl along with the milk, vinegar, maple syrup, and vanilla. No need to stir it yet.
Melt the coconut oil in a small pot over low heat. Set aside.
In a large bowl, mix together the dry ingredients (flour, sugar, baking powder, cinnamon, salt, and baking soda).
Stir coconut oil into the wet mixture. Pour wet ingredients onto the dry ingredients and stir until just combined. Do not overmix as spelt is a fragile little flour.
Gently fold in the walnuts and then the blueberries, being sure not to overmix as this can result in dense muffins.
Spoon a heaping 1/4 cup of batter into each muffin tin, filling each tin about 3/4 full (they will be almost full, but this is normal). I like to press a few extra blueberries on top of each so they look pretty after baking.
Bake at 350°F (180°C) for 23 to 27 minutes until a toothpick comes out clean. I baked them for 25 minutes.
Cool in pan for 5 to 8 minutes and then transfer muffins to a cooling rack and cool for another 15 minutes.
Tip:
*

When using ripe, spotty bananas I find 4 tablespoons of sugar is plenty sweet, however if your bananas aren't overripe, you might need to use the full 6 tablespoons. Add to your taste.

*

*

If using frozen blueberries, be sure to leave them in the freezer (do not thaw) until just before you stir them into the batter. This helps prevent bleeding.
Nutrition Information
(click to expand)