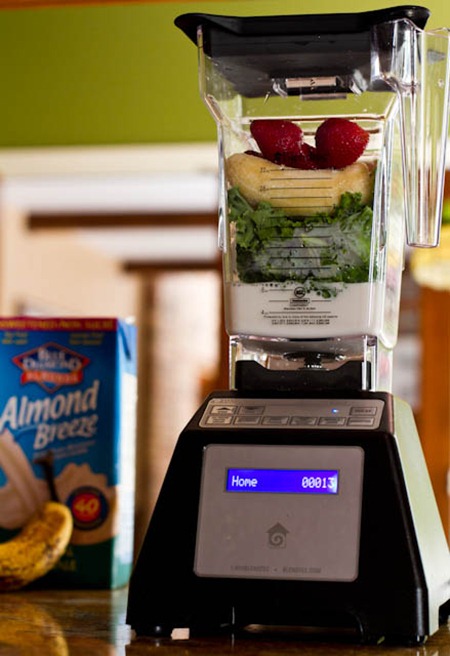 Nothing like a Blendtec giveaway and 3 new smoothie recipes to kick off the weekend, right?
Happy Friday indeed!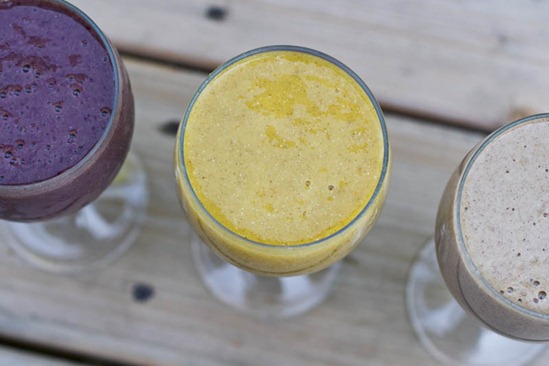 Blendtec sent me a refurbished Blendtec Total Blender to review on the blog. I'm going to have a fun little giveaway to get your own engines revving and give this beast away to one lucky reader.
And boy, is this thing a beast!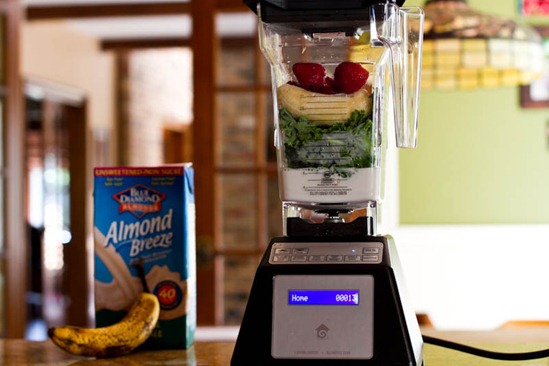 As you may know, I purchased a Vitamix last year and I'm in love with it. I wasn't sure what to expect with the Blendtec. My standards are pretty high when it comes to blenders, so I'm a tough cookie smoothie!
This is a refurbished machine, which means that it was slightly used but it was inspected and processed in the Blendtec factory to restore it to 'like new' condition. Honestly, you'd never be able to tell that this machine wasn't brand spanking new! It is in mint condition. You can also save quite a bit of money if you purchase their refurbished models.
Plus, you get to be all eco-friendly by recycling…what's not to love?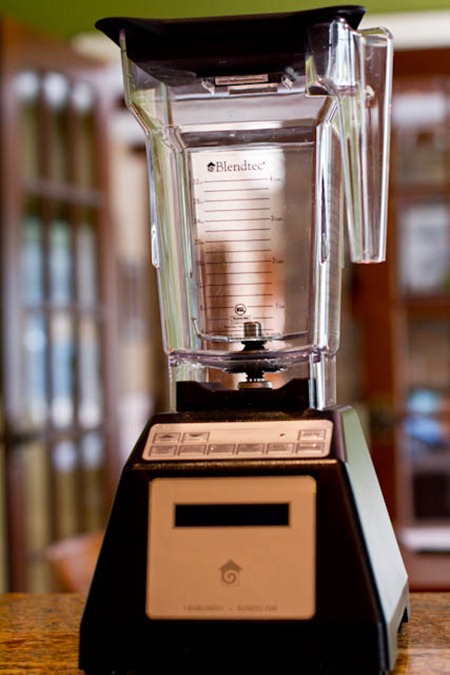 Here are some specs:
You can make smoothies, fresh juice, ice cream, milkshakes, cappuccinos, margaritas, soups, sauces, bread dough, dressings, salsas and more
The Total Blender comes with an exclusive Smart-Touch Technology which means when a cycle button is pushed, the Total Blender automatically speeds up and slows down, then shuts off when the cycle is complete.
It turns ice to snow and actually comes with an Ice-Crushing Guarantee and has1560 Watts of blending power
Blender includes: 32 oz. BPA free wet + dry container, Total Blender Motor Base, FourSide Pitcher, Vented Pitcher Lid, Recipe Book, Owner's Manual, instructional CD
It has 6 pre-programmed blend cycles (below) that are designed to produce optimum results for a range of blending tasks such as soups and sauces or whole juice. The instruction manual tells you how long each cycle goes for and it's also displayed on the screen when blending.
The pitcher is a wet and dry which means you don't have to purchase another container like you do with the Vitamix.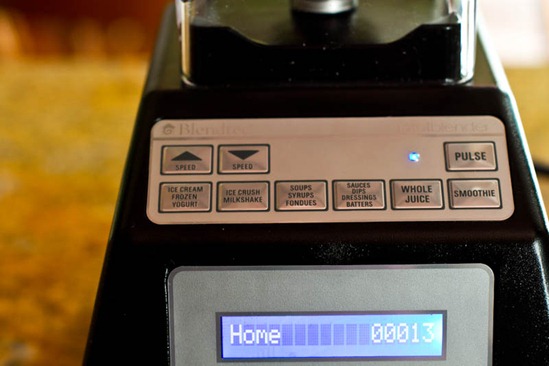 After reading up on this bad boy, I threw a blending party and Eric and I got to be the lucky taste-testers!
Of course, the ultimate test for any blender is a Green Monster smoothie made with KALE! If you've ever made a smoothie with kale and it was chunky, I feel your pain. I suffered through that for a couple years before I finally bought my Vitamix beast.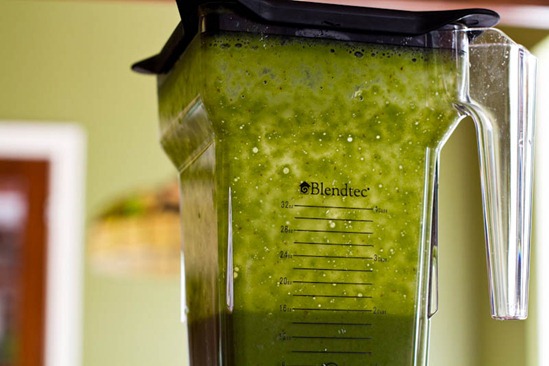 After putting in my Green Monster ingredients, I hit the 'smoothie' button. I quickly realized that the smoothie setting (30 seconds) was probably not intended for Green Monsters because the greens didn't pulverize enough after 30 seconds. I ended up blending for 3 smoothie cycles (1.5 minutes) instead of one.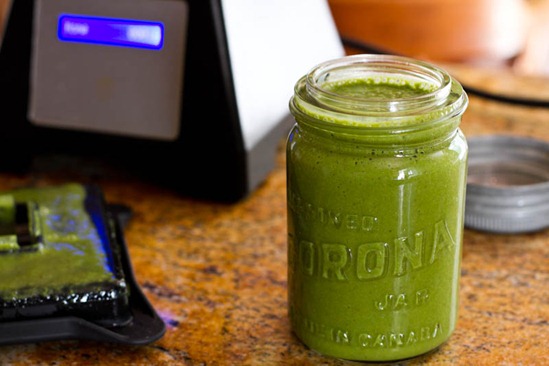 After 1.5 minutes, it blended well and the kale was virtually smooth, but perhaps not as smooth as the Vitamix. It was a really close call, but I found the Blendtec was a tiny bit more coarse in texture as compared to my GM's made with the Vitamix.
But again, it was so close, it's almost a non-issue. And I'm sure many people don't blend kale like my crazy self!
edited to add: Some of you told me to use the LIQUIFY setting for kale as it works much better! Good to know. :)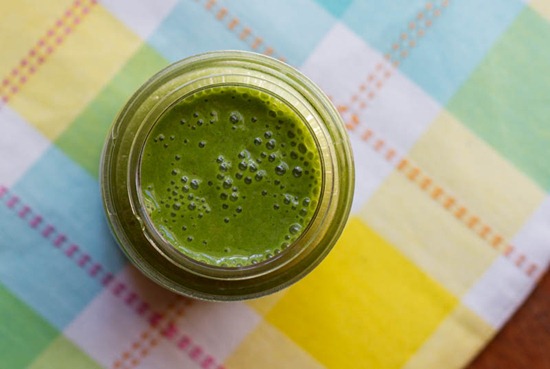 Up next, I made a few fruit smoothies and I was very pleased with the outcome.

Strawberry Cherry Basil Mango Coconut Cream Banana Data Cinnamon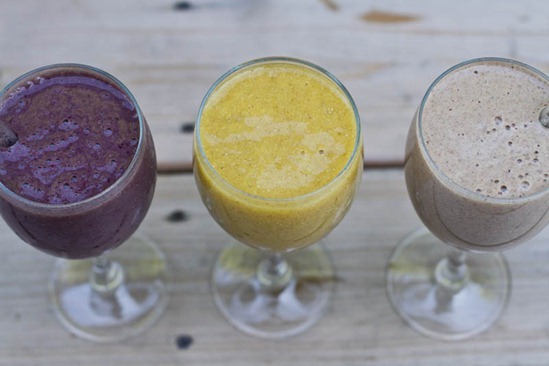 These smoothies turned out I-N-C-R-E-D-I-B-L-E.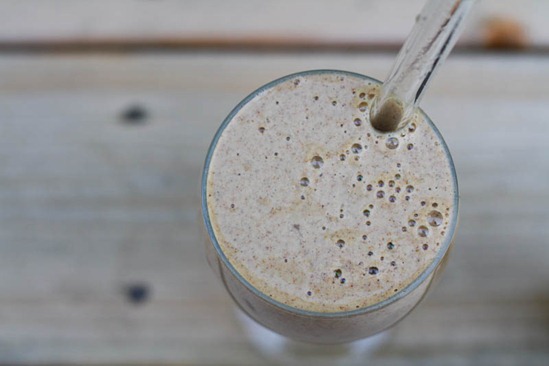 I tried another ultimate test for this beast- grinding flax. I've used a few blenders in the past that didn't grind flax well, so I was anxious to test it out with the Blendtec.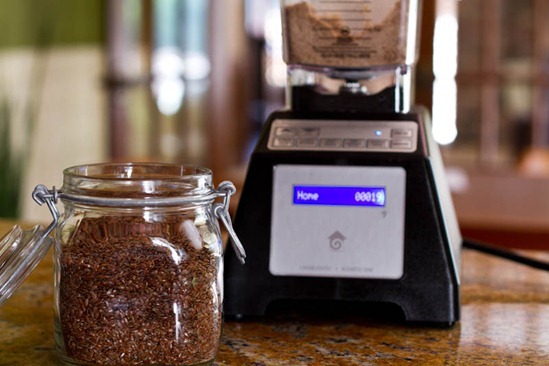 Let's just say it was PULVERIZED! Amazing job!!!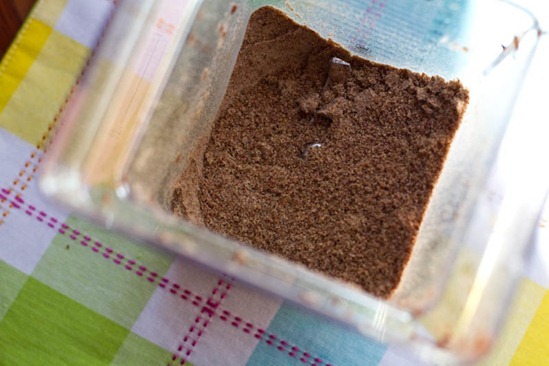 All in all, I think the Blendtec Total Blender is a great machine.
Here are some specifics that I love about it:
Shorter height (15") compared to Vitamix (20.5") which means that it will fit under any counter top
Easy to remove lid (I find the Vitamix lid is hard to put on and off)
BPA free container
Digital display (while not necessary, it is sleek and fun)
No need for a Tamper stick like you need with the Vitamix. (The Tamper stick is included with a Vitamix to help push down and process ingredients. No need for this with the Blendtec)
Contemporary & sleek design! Looks great on the counter.
Wet + dry container all in one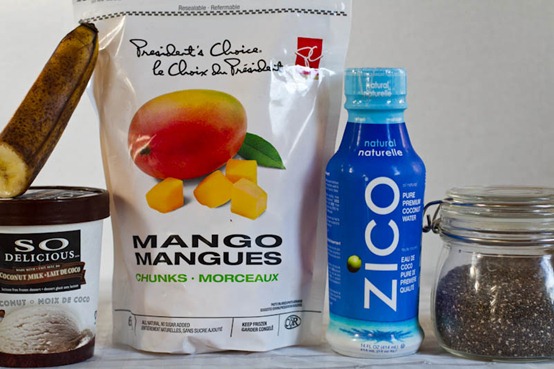 Now how about some of those smoothie recipes to kick off the weekend?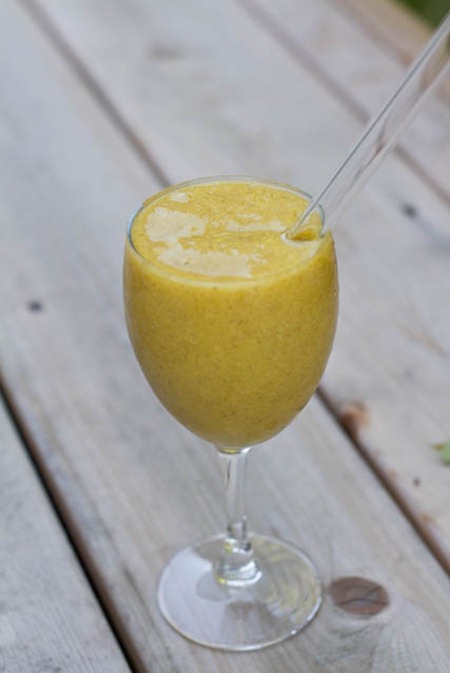 Mango Coconut Cream Smoothie
1.25 cups coconut water
1 cup frozen mango chunks
1/2 frozen banana (or 1/4 cup coconut ice cream)
1 tbsp chia seeds or ground flax (optional)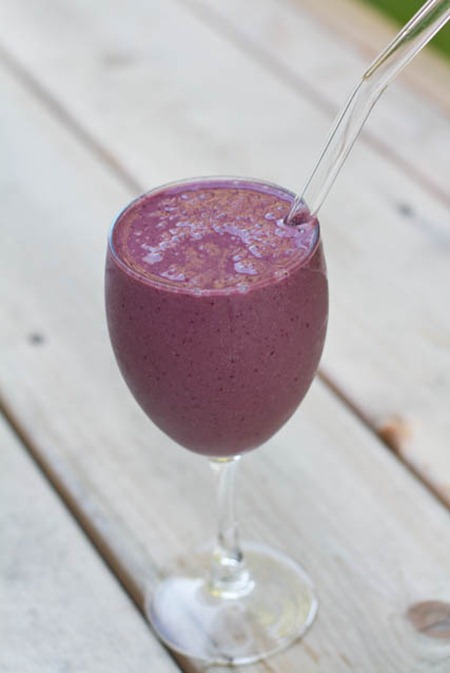 Strawberry Cherry Basil Smoothie
(My fav new smoothie!)
1/4 cup (or a bit less) loosely packed basil (trust me it WORKS!)
1 cup almond milk
3/4 cup pitted and frozen cherries
1/2 cup hulled and frozen strawberries
Chia seeds or flax (optional)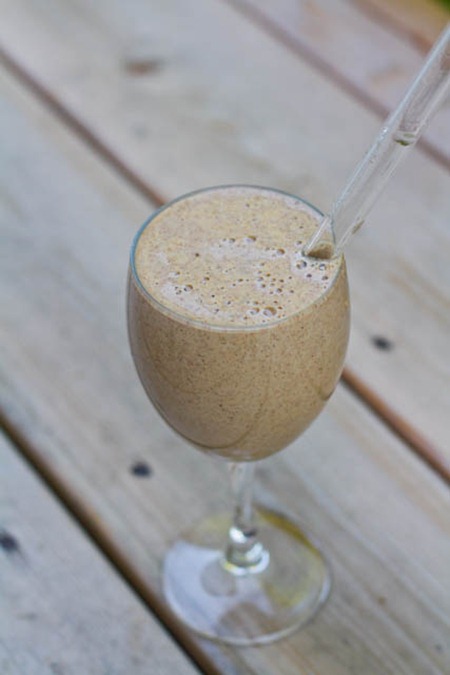 Banana Date Cinnamon Smoothie
1 frozen banana (peel before freezing)
1 cup almond milk
1 pitted medjool date
1 tsp cinnamon
1/4 cup rolled oats
1 tbsp chia seeds
2-3 ice cubes, as needed
(That one is for Kristi!)
By the way, what the heck is this? Nooooooooooo!!!!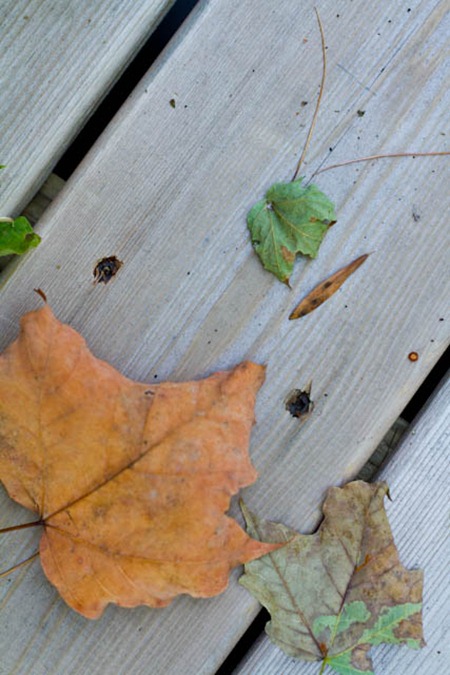 To enter the giveaway:
[Contest Closed]
Leave one comment below and you are entered! I'll be drawing the random winner on Tuesday of next week.
Goodluck to all! Big thanks to Blendtec for this amazing opportunity!