Hello!
Happy Victoria Day to my fellow Canadians. :heart:
I hope you are having a great weekend. Our weather continues to be one of the best May two four's we have had in years and years (it usually rains!). Today is supposed to be even warmer and sunnier reaching about 28C and staying hot all week. We are getting spoiled!! :biggrin:
Firstly the trail riding Eric and I did on Friday!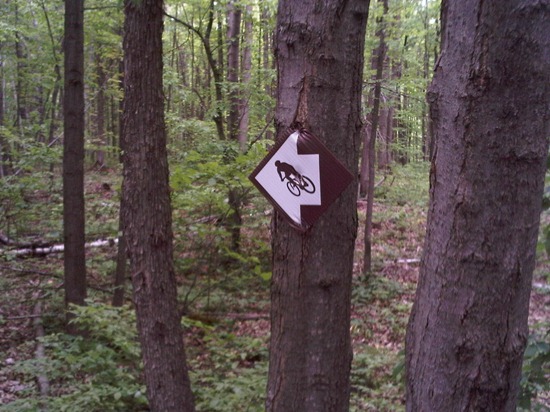 On Friday we biked to the trails and then we decided to do a more difficult trail that we had not done before.
It was SO HARD! Utter madness!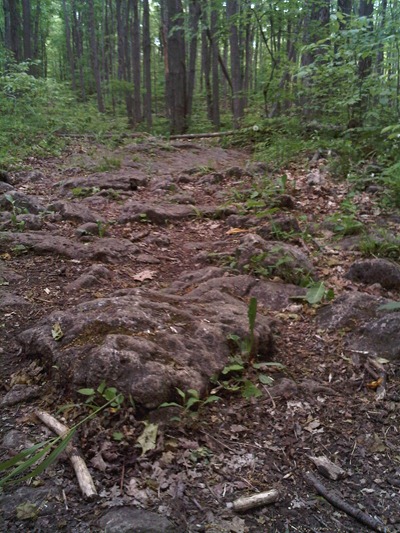 Completely covered in rocks.
It was probably the hardest thing I have done physically in a long time. It took every ounce of concentration!!! Part of me was scared to death and part of me LOVED it.
We were going very slow, so we only did about 1/4 of a mile on this trail and turned back, but we will definitely be doing it again and again. I would really like to get some knee and elbow pads though!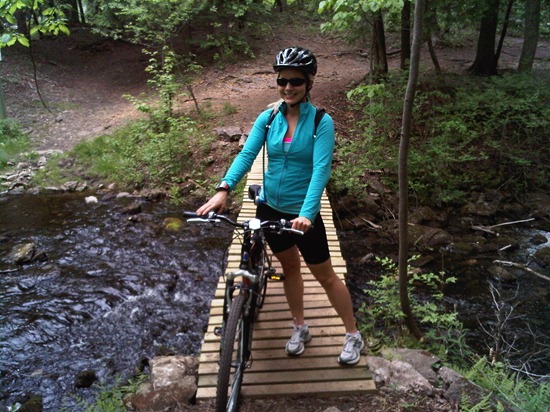 I have really surprised myself with my new love for trail biking. I am starting to say crazy things like, 'Wouldn't a trail bike race be fun?'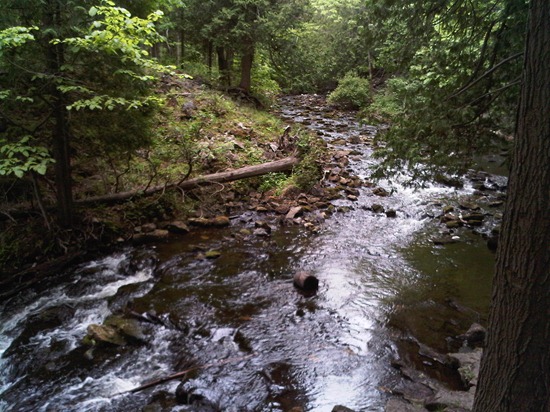 The bike ride:
Distance: 7.92 miles
Time: 1 hour 3 mins.
Avg speed: 7.5 mph (we went slow on the rocks!)
Ascent (hill climb): 1315 ft.
Max speed: 19.9 mph (downhill)
Saturday was a rest day and then yesterday Eric and I went for a quick swim.
We did 30 lengths/750 metres in about 25 minutes. My left tricep started hurting only a few lengths into the swim and I have no idea why! I must have strained it somehow. I'm not sure if it was from Thursday's 48 length swim. I stuck to the flutter board for the rest of the swim, so I am going to give it rest and hopefully it feels better in a couple days!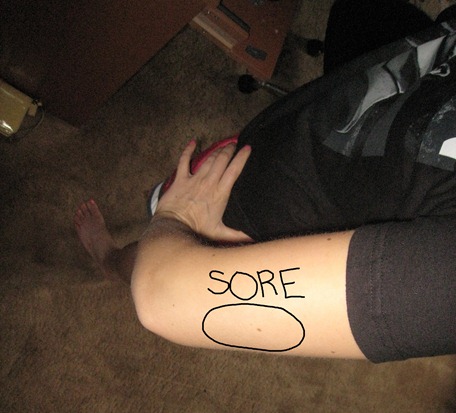 We were hangry as per usual after a swim. Eric decided to fire up the BBQ and treat me to a delicious meal!
In the summer, Eric is known as the BBQ MASTA. He seriously comes alive when he grills food and he morphs into this amazing chef before my eyes!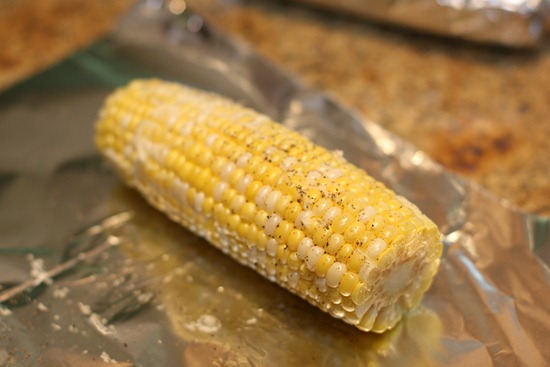 I have so much love for corn on the cob, it's not even funny!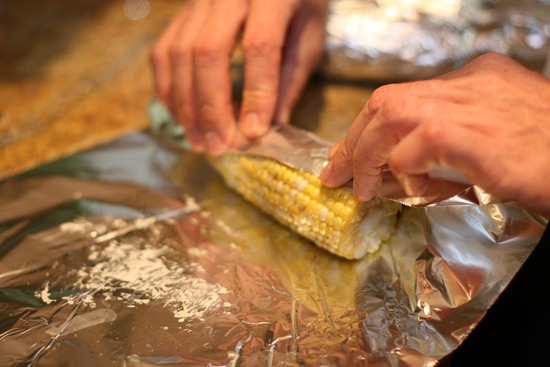 He Googled how to BBQ corn (so cute!) and the website said that you typically leave the corn in the husk and then BBQ it, but Eric had already removed the husks so he used tin foil.
He lightly covered them in Earth Balance margarine and then sprinkled them with ground pepper and sea salt and then rolled them in the foil. He cooked the corn for about 20 minutes.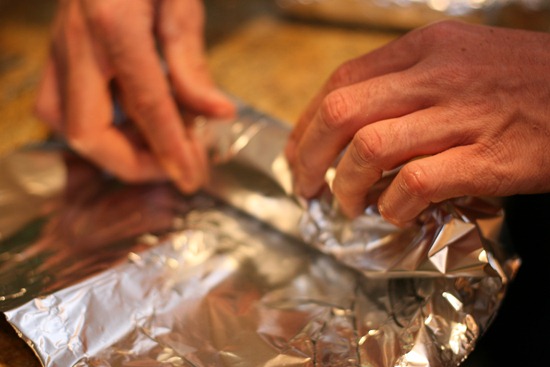 He said he felt like a celebrity chef when I was taking so many pictures of him! :biggrin: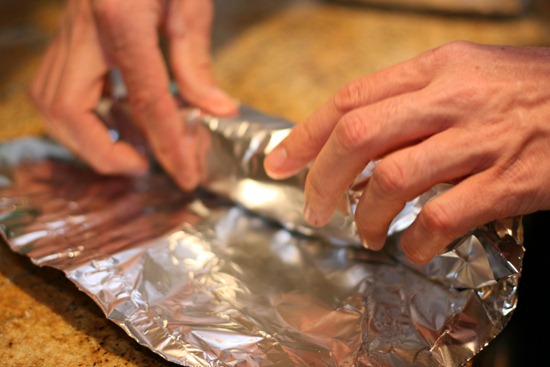 Rollin', rollin', rollin.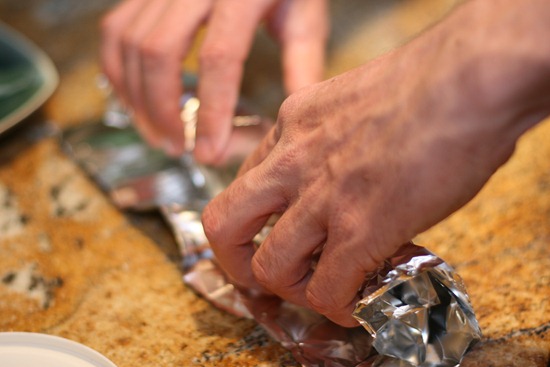 Voila!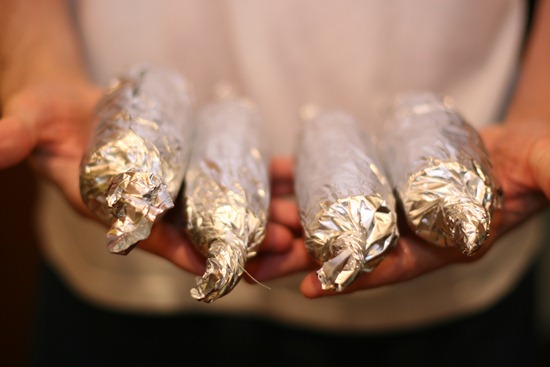 Veggie Skewers. A man after my own heart.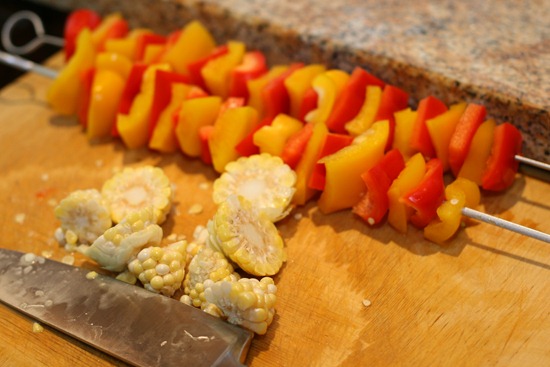 BOOM.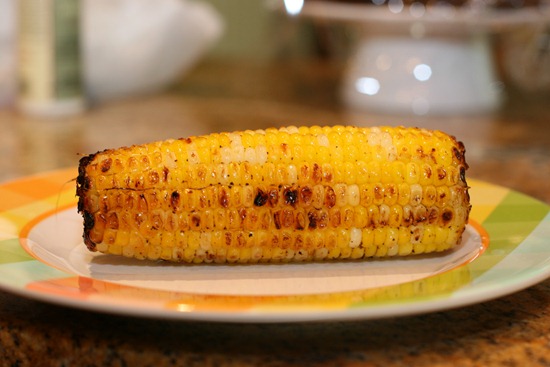 This was off the hook.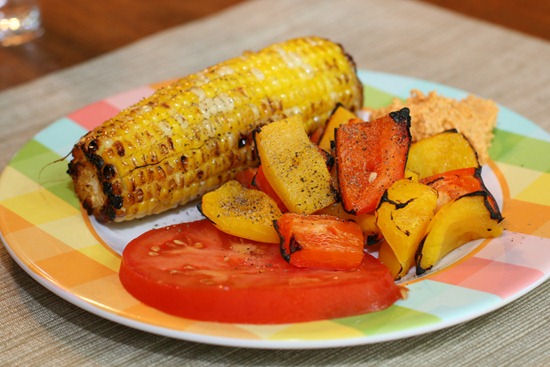 I had it with hummus, a tomato slice…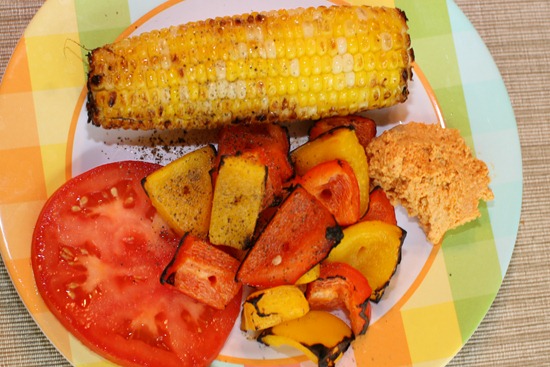 and then we proceeded to demolish a pineapple that I chopped up. It was the best post-swim meal ever.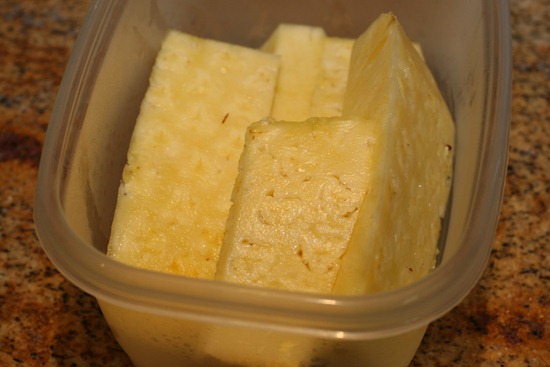 Then we got ready for our party!
I gussied up the house with fresh lavender and a homemade white vase…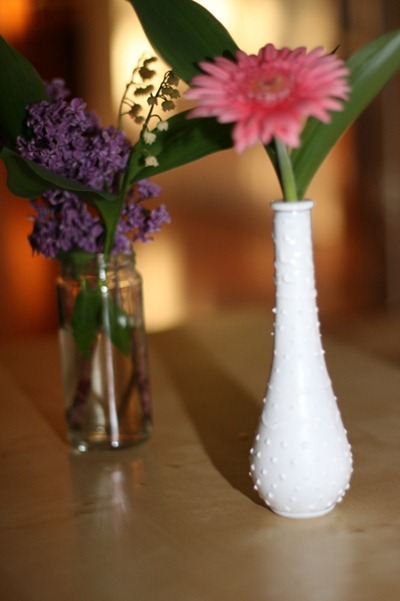 Yes, friends, I crafted on Saturday. I will be showing you how I made the vase in a future post.
We watched some long weekend fireworks at the end of the night.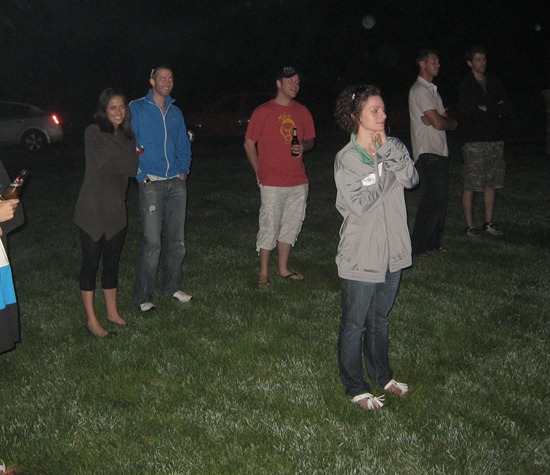 I asked Eric to take pictures of the fireworks, but unfortunately this was the only shot that was waiting for me on my camera this morning…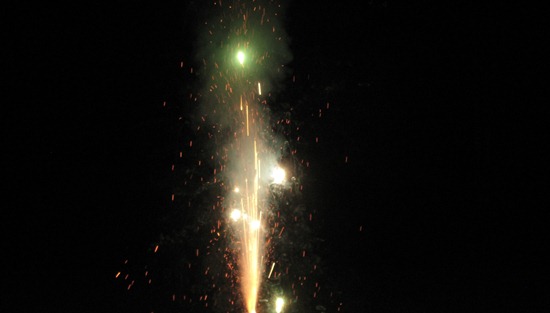 I swear they were better than that! :lol:
Fun photo ops were had.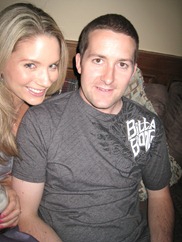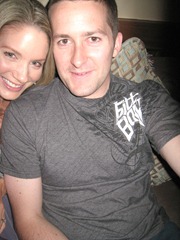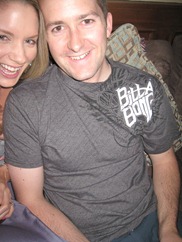 I drank Mill Street Organic once again and I had about 5 beers throughout the evening, finally hitting the hay around 2am.
At the end of the night, we did my hangover prevention kit, which consists of water, an optional wheatgrass shot (aka me only!), and vitamins. I woke up this morning feeling awesome! Never fails.
Now it is time to carpe diem and get out in this glorious HOT SUN. Plans of the day include the beach, trail biking, and running. Oh, and party clean-up (boo) and of course lots of delicious, energizing food.
See you later tonight for the s'more cupcake recipe and a recap of the day!
Don't forget- WEDNESDAY is SHOP 4 A CAUSE 2. It begins at 9am EST! Tons of amazing items up for auction!