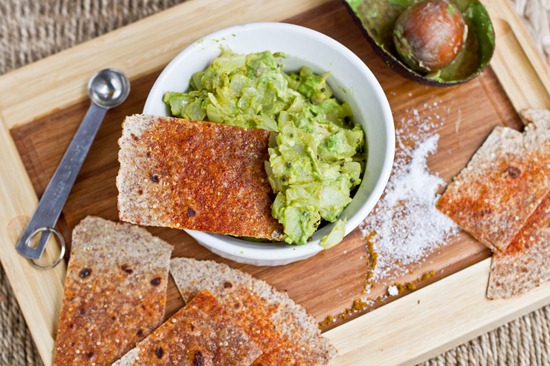 There are many bloggers who inspire my crazy passion for writing, photography, and recipe creation. One of the very first blogs I came across was Heidi Swanson's blog, 101 Cookbooks. Heidi has been blogging since 2003 (!), gracing the Internet with her gorgeous photography, natural food recipes, and tales of life, travels, and her favourite cookbooks.
Heidi sums up her website by saying,
'When you own over 100 cookbooks, it is time to stop buying, and start cooking. This site chronicles a cookbook collection, one recipe at a time.'
And did she ever.
Since she started blogging, Heidi has written a few cookbooks: Cook 1.0,  Super Natural Cooking and her most recent due out in April 2011, Super Natural Every Day…(not to mention the immense recipe collection on her blog!)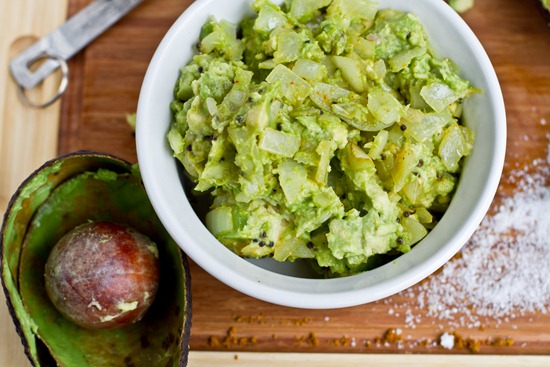 I have always enjoyed Heidi's natural food approach to cooking and I eagerly await her posts every week, excited to put my own vegan spin on them. One of my favourite recipes that I made from her blog are these Carrot Cake Cookie Bites. These babies were actually vegan to begin with too.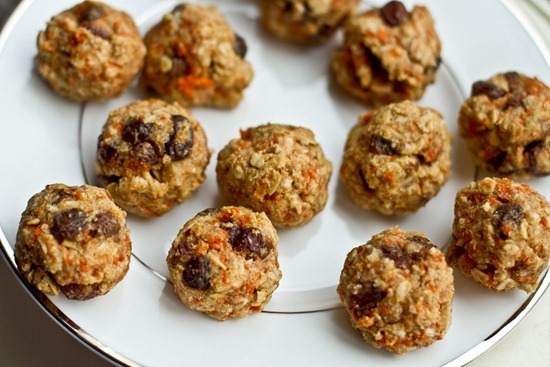 (If you haven't made them yet, you must!)
This week, Heidi released 6 'teaser' recipes for her upcoming cookbook Super Natural Every Day and I just about died from excitement. The teaser recipes show just how beautiful her work is and the attention to detail she has when writing a cookbook. I can't wait to pick up my own copy in April!
Naturally, I had to try one of the recipes as soon as I downloaded the PDF.
And then I realized that sometimes the world just gives you two perfectly ripe avocados and the perfect recipe falls into your lap.
Today was one of those days.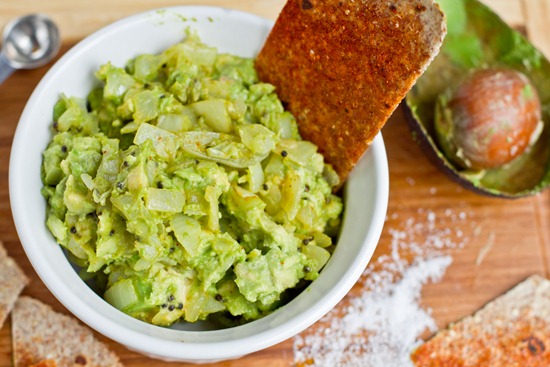 [print_this]
Avocados and Mustard Seeds
Adapted from Heidi Swanson (Super Natural Every Day)
Yield: 2 cups
Ingredients:
2 (perfectly) ripe avocados, pitted + flesh scooped out
2 tsp fresh lemon juice
Scant 1/2 tsp kosher salt
1/2 cup coarsely chopped fresh cilantro (optional, I did not have any)
1 tbsp coconut oil
1 tsp brown mustard seeds
1 small onion, chopped finely
2 garlic cloves, chopped finely
1 tsp Indian Curry Powder (I used 1.5 tsp Arvinda's Curry masala)
Directions:
1. In a medium sized bowl, lightly mash the avocado flesh. Add in the fresh lemon juice and salt and mix lightly. You want to leave it very chunky. Set aside.
2. In a skillet over medium heat, add the oil. When skillet is hot, add in the mustard seeds and cover with a lid  (the seeds will pop). Once the seeds stop popping, add in your chopped onion and sauté for 3-4 minutes on low. Once the onions are translucent, add in the garlic and curry powder. Stir well and heat for another few minutes.
3. Remove from heat and gently stir in the avocado mixture. Be careful not to overmix. Serve immediately, warm, with naan, lavish, crackers, bread, or homemade tortilla chips (below).
Note: This spread starts to brown in the fridge after an hour. I would suggest making a half batch if you don't think you will consume it within a day.
[/print_this]
I ended up adapting this recipe to suit what I had in my fridge and it still turned out fabulous. Be sure to check out the original recipe if you want to follow it to a tee. I was really happy with how this version turned out.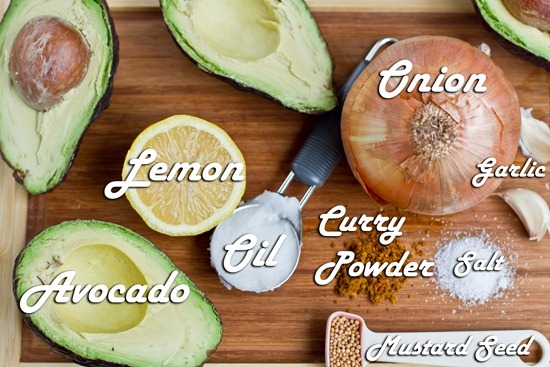 Gently mash the avocado, salt, and lemon juice together, making sure to leave it chunky.
It is important that your avocados are perfectly ripe (no pressure though! ha). They need to be nice and soft (but without brown spots). This helps the avocado blend well with the other ingredients…and just taste fabulous.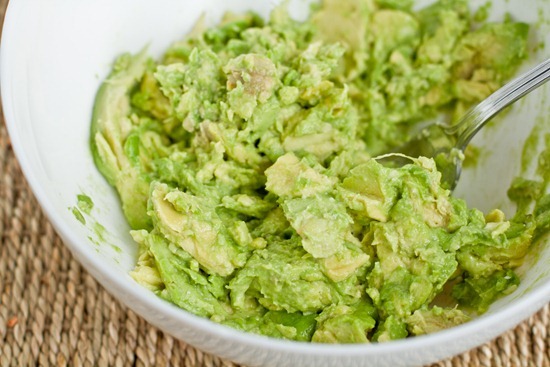 Don't worry though, if your avocados have a couple small brown spots…just as long as they aren't bitter tasting from over-ripeness you should be good!
In a skillet over medium heat, add in the coconut oil (or Heidi also suggests clarified butter). Once the skillet is hot, add in the mustard seeds. Cover with a lid (they will POP!) and once the seeds stop popping, add in your chopped onion. Cook for a few minutes on low and then add in your garlic and curry powder. Cook for a few minutes longer.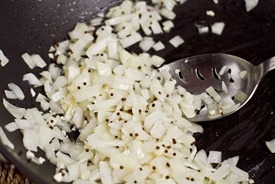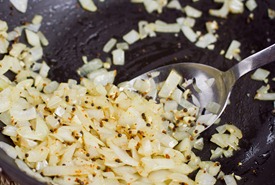 Meanwhile, grab a tortilla wrap (I used Food For Life Ezekiel wrap) and spread on some Earth Balance or butter. Sprinkle with garlic powder and paprika. Bake in the oven for about 6 minutes at 400F, watching very closely. It will be slightly crisp on the outer edge when ready.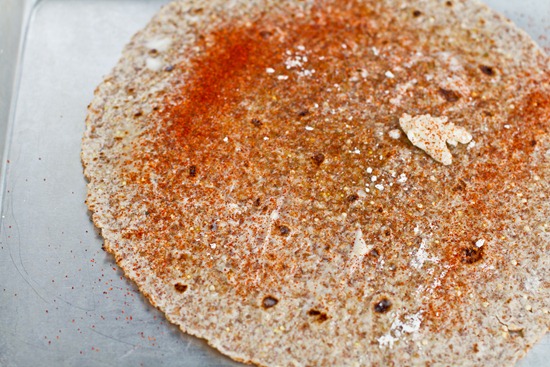 Cut into wedges with a pizza slicer.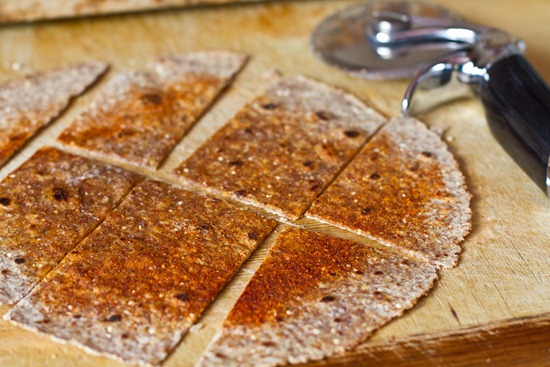 Mmmmm. So good.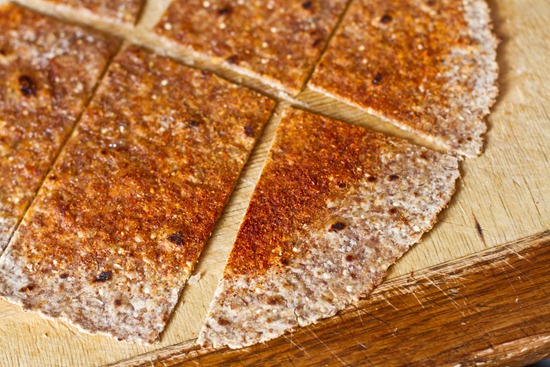 Once the skillet mixture is done cooking, remove from heat and stir in the avocado mixture.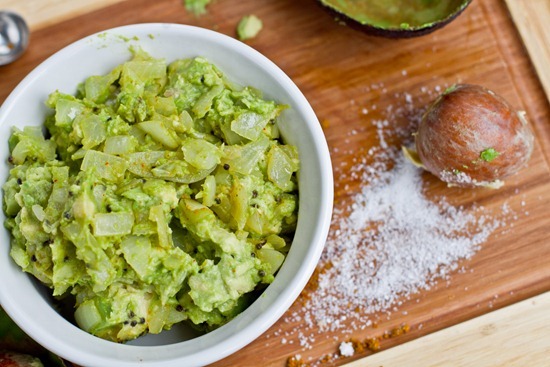 Serve immediately, warm, with crackers, chips, bread, etc.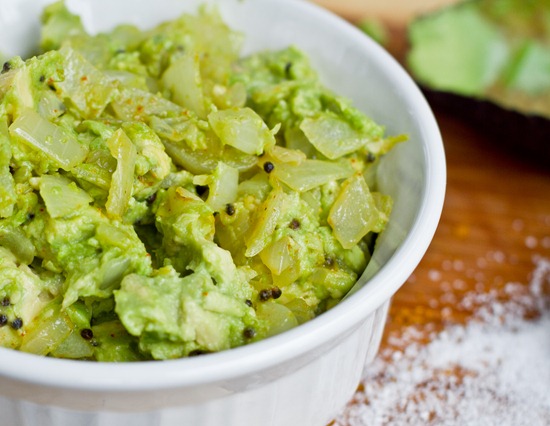 This. is. amazing.
It is the ultimate luxurious, creamy spread for avocado lovers. The hint of curry spice and garlic goes nicely with the freshness of the avocado and lemon. I can't wait to try it with Cilantro too.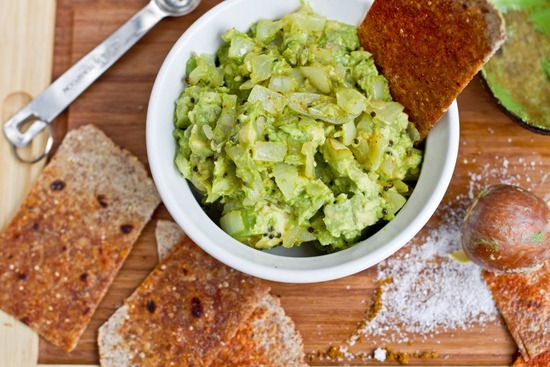 It made such a fantastic snack!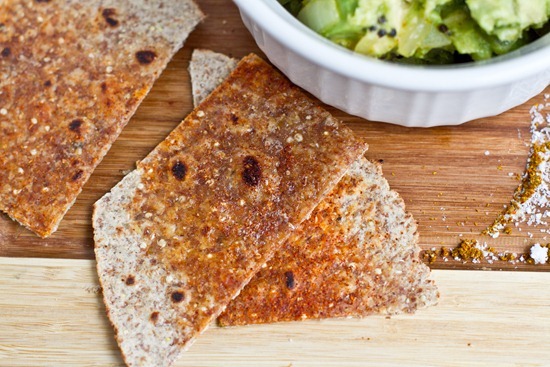 I wrapped up the leftover dip, but I see us polishing it off quickly…!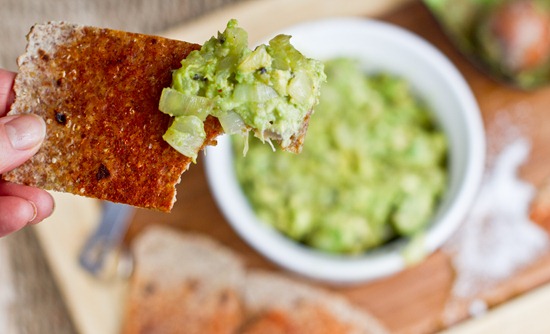 If you want your avocado to last longer in the fridge, save the pit and store the avocado with the pit. I popped the two pits into the bowl and added a tight fitting lid. The lemon juice should also help preserve it a bit longer too!
Update: This spread started to brown after an hour or two in the fridge. Next time I think I will make a half batch. On the second day, I scraped off the brownish spread on the top and then used the remainders below (which had not browned). Apparently, you can also help preserve it by placing a small piece of plastic wrap tightly over top of the spread and then putting a lid on top.
If you are interested, Super Natural Every Day is available for pre-order on Amazon for $13.
P.S.- Dal Makhni is coming up this weekend. :)