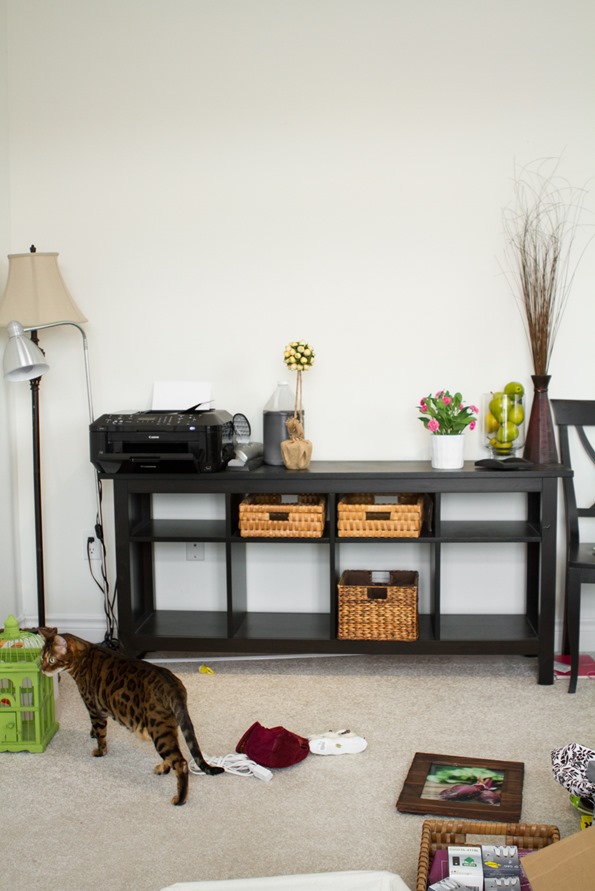 This is a little tale about a reorganization we did at the beginning of September. You know that first week of September when everything needs to be in its place? I only wish it lasted all year long.
Our office had been a disaster zone for months and the current black buffet table wasn't helping the situation at all. Please excuse the random coconut syrup container, fake flowers, lemon tree, and pears. I didn't realize it was this bad until I typed it all out. Decorating was never my strong suit.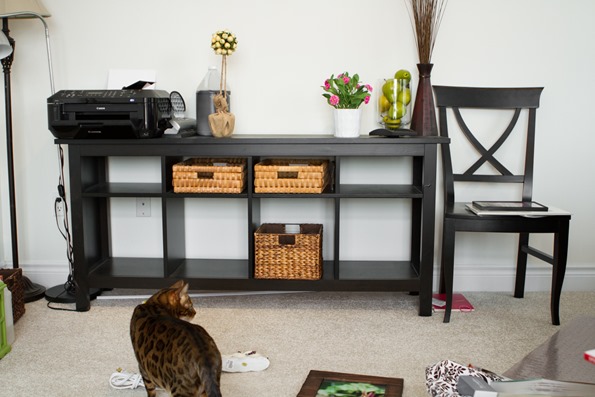 Sketchie supervised the entire project, obviously.
I forgot to take a true "before" photo because the table was actually flooded with books for months and it slowly drove me insane. I even had books and other crap stuffed underneath the table. It wasn't pretty.
Enter Labour Day weekend.
Eric built this handy cabinet in less than 1 hour. Not one swear word was uttered. The printer is now on a chair behind the door, tucked away and out of sight! That might be my favourite part.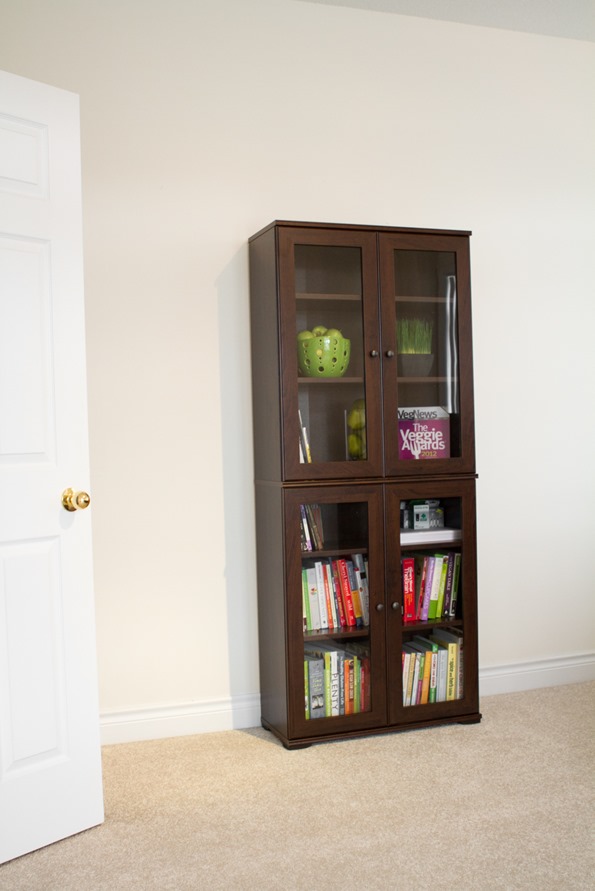 Seeing this office wall makes me so happy now.
We moved the buffet table downstairs across from the kitchen. I was sick of seeing the jars on the two shelves, so I took the shelves down and transformed the buffet table into a new storage system for my mason jars, canned goods, and extra baking items like cocoa powder, almond milk, etc.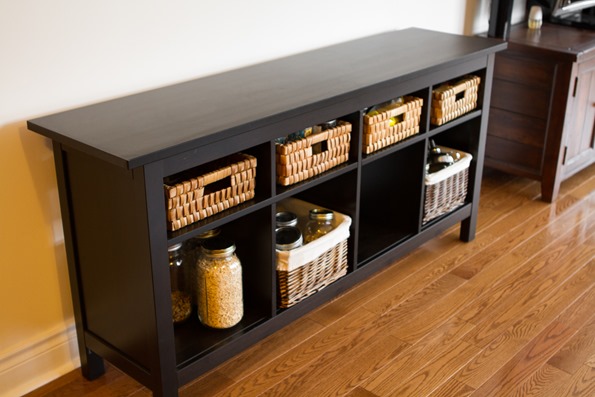 Oh and lentils, rice, coconut, etc.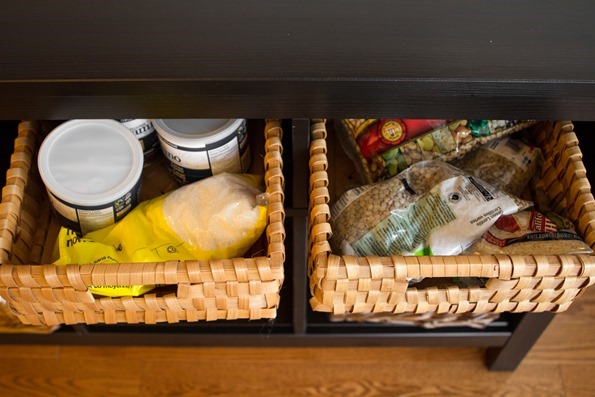 This new storage helps so much, I can't even begin to tell you. It manages to look fairly tidy too, despite everything it's holding. Granted, it's definitely not my ideal storage situation, but it sure beats reaching 3 feet into the dark corner cupboard.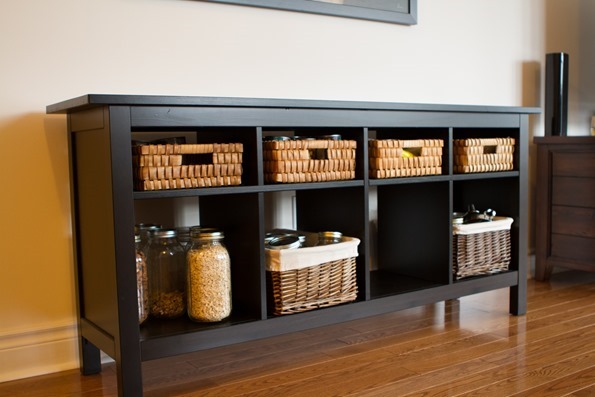 The only part I don't like is not being able to see all of the items, but if I can train myself to put things back in the same spot (unlikely), it should become automatic overtime. Again, unlikely.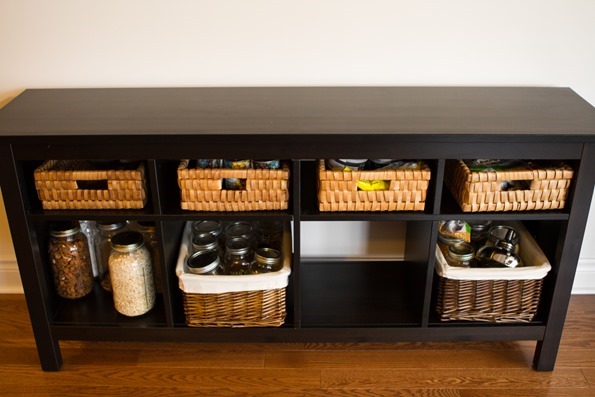 Sketchie was not overly impressed.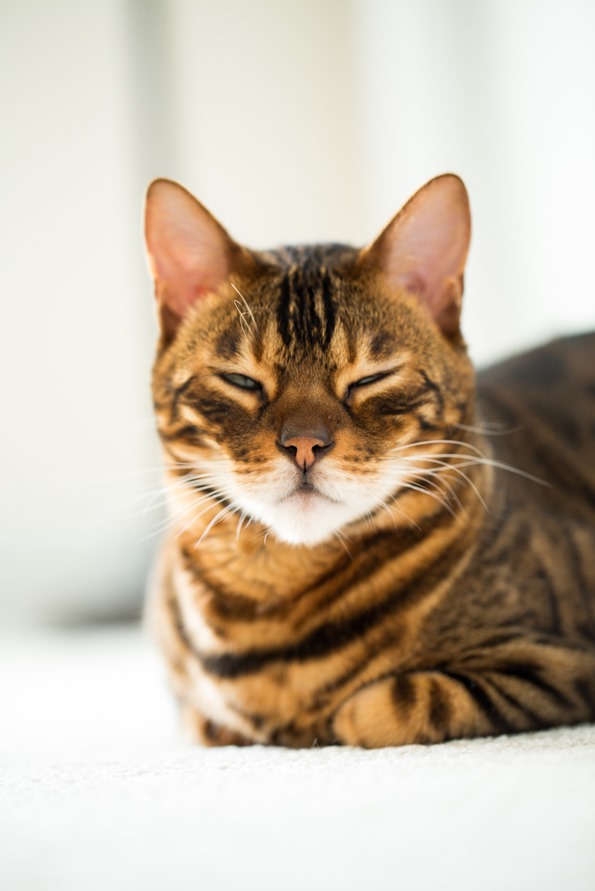 Are you up to any organizational projects lately?
Oh, I'm also on a huge Pinterest kick right now. You can now find my dream kitchen, bathroom, and office boards on there now. Eric and I actually got into an argument on the weekend over our imaginary-future-office design which is funny because we're not even close to designing an office. We're not even in a house yet. So it was a fight over something hypothetical, an imaginary office. Those are the worst kind. Anyway, we always seem to disagree on everything possible when it comes to design, furniture, paint colours, and décor. Please tell me I'm not alone? He wants practicality ("My desk needs to be massive, taking up the entire room, with 6 billion wires shooting out from everywhere.") and says my style is so "GIRLY". Hrmph.
We may need counseling.