Vegan Overnight Oat Parfait, it has been too long!
On Wednesday night, I went to make a batch of vegan overnight oats before bed and I realized that I was out of almond milk. It was almost midnight and I was so desperate I considered making almond milk from scratch and then Eric convinced me to stop being a crazed lunatic and go to bed.
Sometimes husbands know best.
Thursday morning, I awoke happy and then my heart sank when I realized I did not have any oats waiting for me.
However, the almond milk is now back baby! All is right in the world again.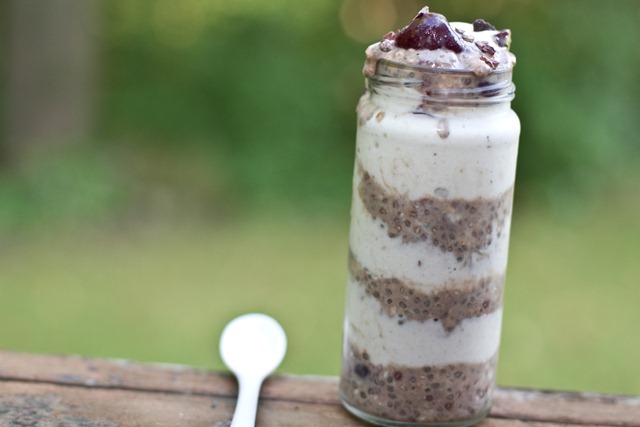 Cherry-Blueberry Chocolate Vegan Overnight Oat Parfait
Ingredients:
1/3 cup oats
1 cup almond milk
1.5 tbsp vega Chocolate Protein Powder (yum!!!)
1.5 tbsp chia seeds
1/3 cup cherries, chopped & pitted
1/4 cup blueberries
cacao nibs, for garnish
Directions: The night before (or 1-2 hours before you want to eat) in a small bowl mix the oats, milk, protein powder, chia seeds, cherries, and blueberries in a bowl. Whisk well to get out clumps. In the morning, remove from fridge and layer in a glass with Banana soft serve (1 frozen banana processed until soft serve forms). Add toppings and enjoy!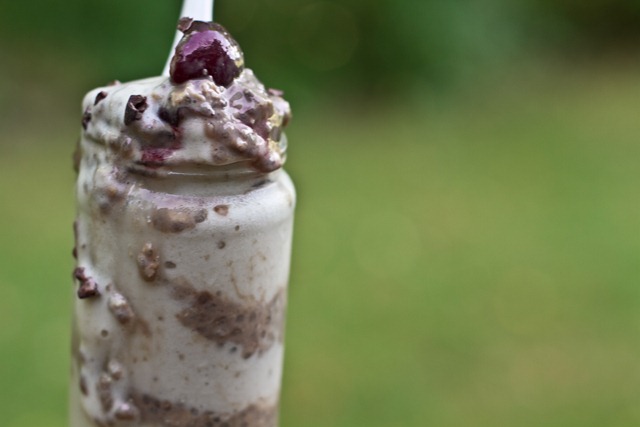 This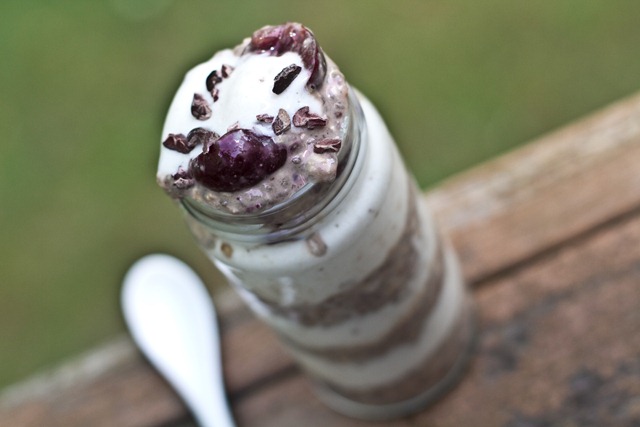 was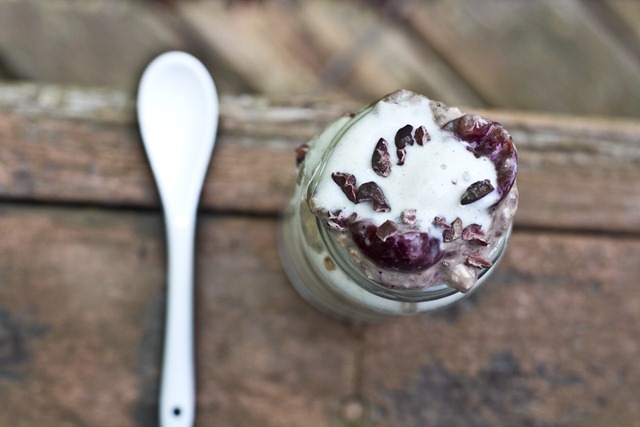 amazing.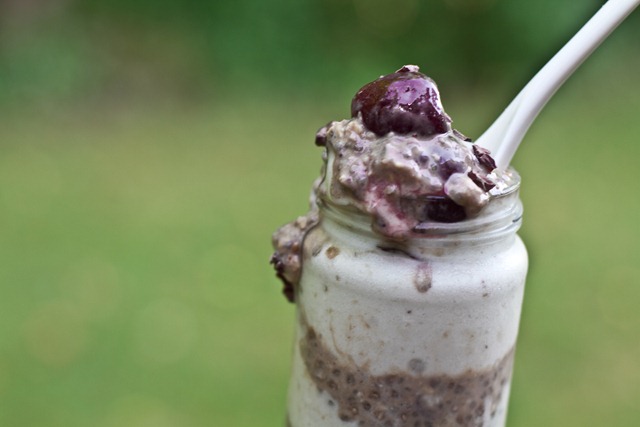 I have a ton of amazing health links for you to help pass the time before the long weekend! ;) Enjoy!
Health News Round Up:
Spotted:
Well, it is Friday and I am determined to get caught up by the long weekend.
One, two, three…break! Happy Friday :)