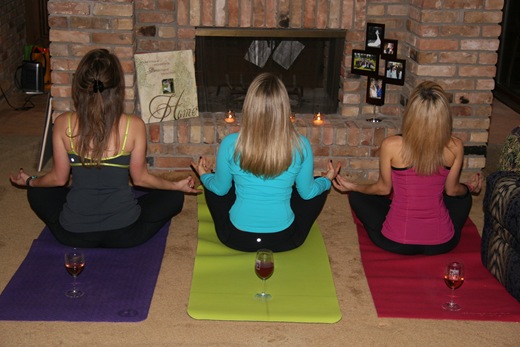 What do 3 Lululemon obsessed fans decide to be for Halloween?
Why yoga instructors of course!
Left to right: Hatha Guru Legs (Alex from HGL), Omm Spiritual Goddess (moi- OSG), and Bending It Backwards (Krissy from BIB). We ooze with creativity don't we? haha.
Now this was some relaxing yoga. PS- I snagged this super cute green biodegradable yoga mat from Lululemon this week. I'm in LOVE with it.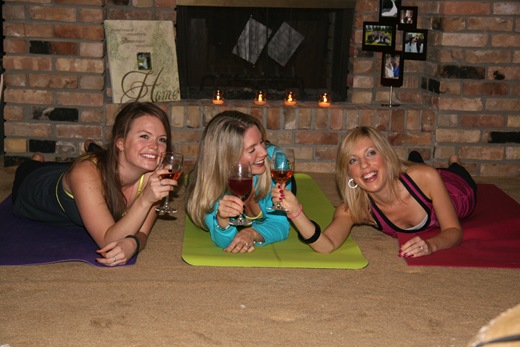 They were definitely the comfiest costumes ever! I could live in Lululemon clothes all day. (Eric just said, 'You do.') I guess he's right…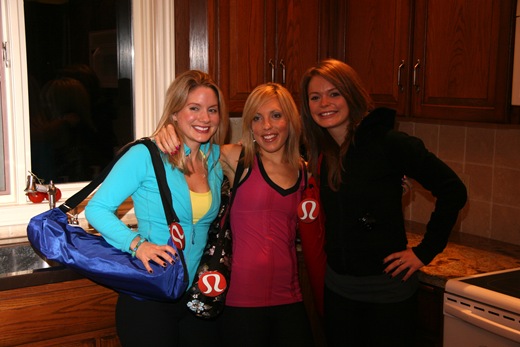 Naturally, Eric went as a YOGI MASTA! Doesn't he look over-joyed? He showed us his moves.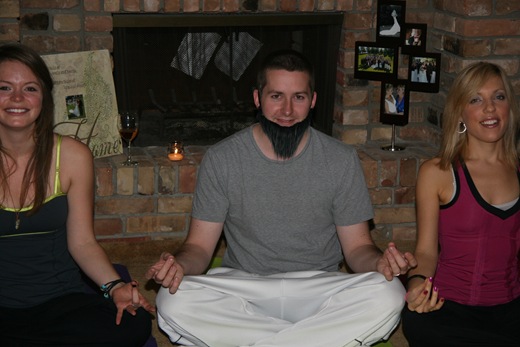 I totally prefer him beardless though… ;)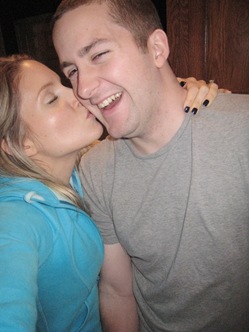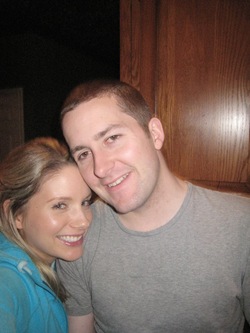 And Frank, Krissy's husband, went as Fred Flintstone (haha!)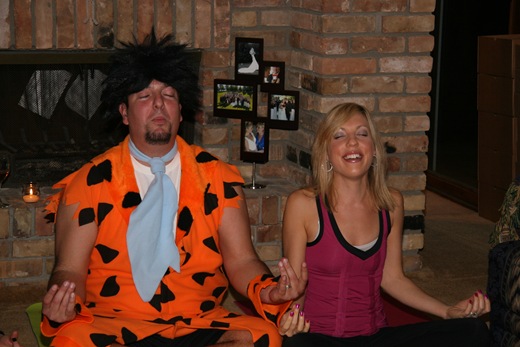 Krissy and Alex are so much fun. It was so fun to finally have some friends to talk about blog stuff with!!!! We basically sat by the fireplace all night and gabbed away.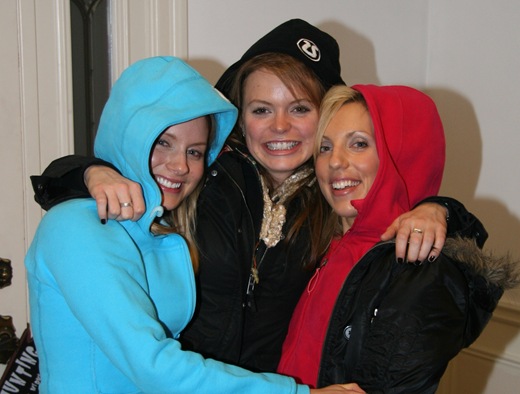 I was quite pleased with how the Halloween decorations turned out! We decorated our whole place for just 30 bones.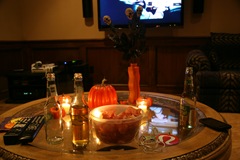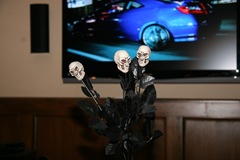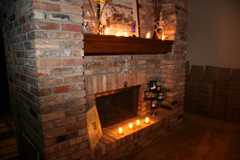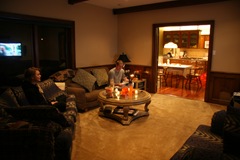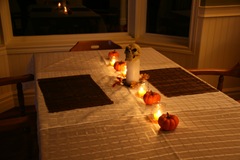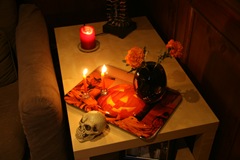 Candles are a really cheap way to add some pizzazz and warmth!
The food was just lovely too.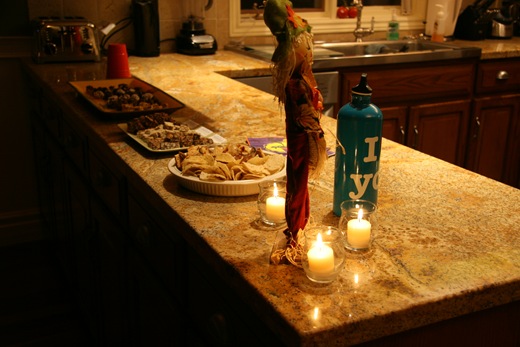 Kashi crackers, salsa, and nacho chips: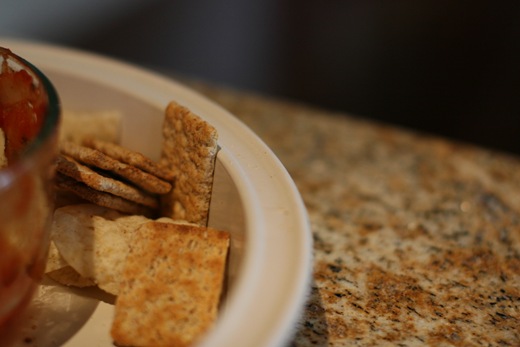 Krissy brought along some amazing vegan goodies, including this vegan pumpkin dip! [By the way, HAPPY WORLD VEGAN DAY!!] It was awesome. Recipe coming soon…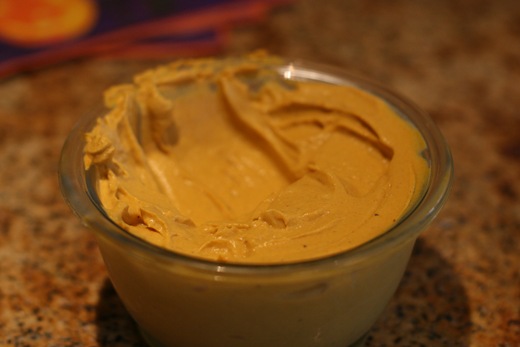 With mini pita pockets…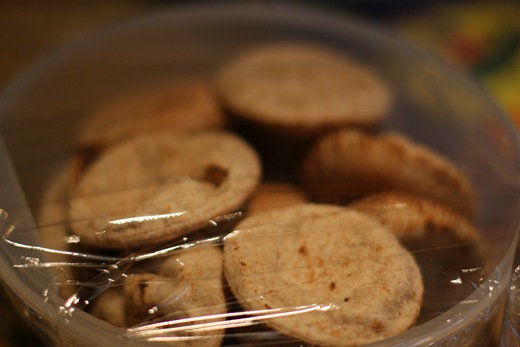 And her drool-worthy macaroons and Super Charge Me Cookies a la Dreena.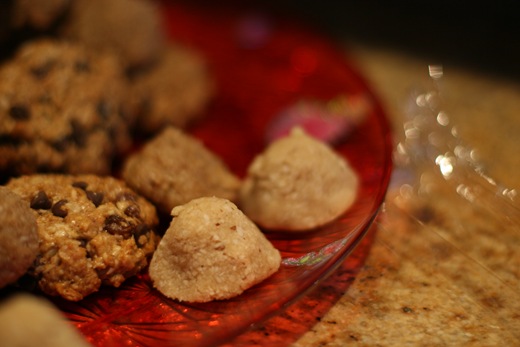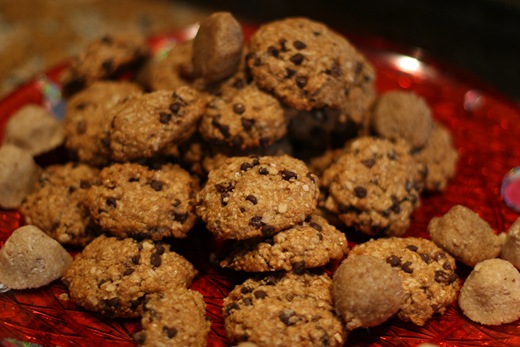 We had some good tasting drinks…\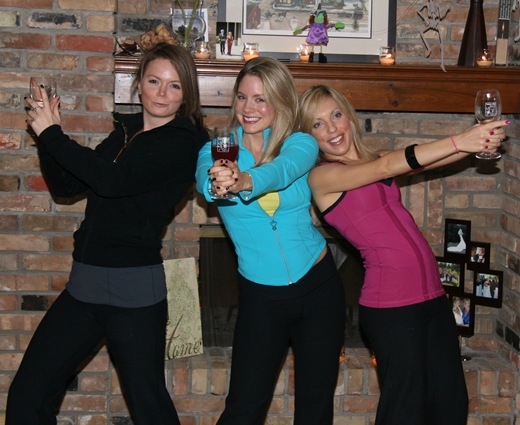 Apparently we were also Charlie's Angels. Luckily, I had practice with this photoshoot before….
And some not so good tasting drinks…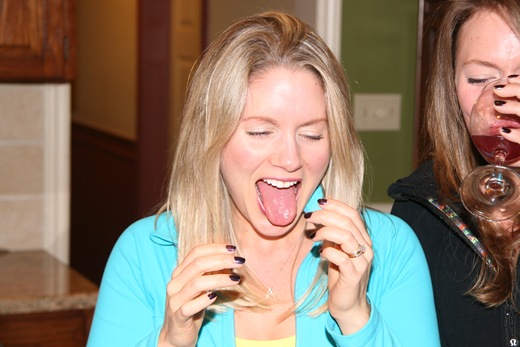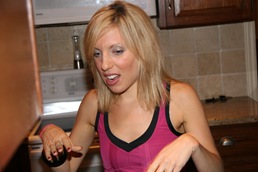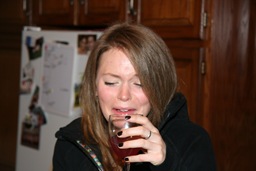 Sketchie was definitely the star of the night. We showed him off and he did his tricks for everyone treats.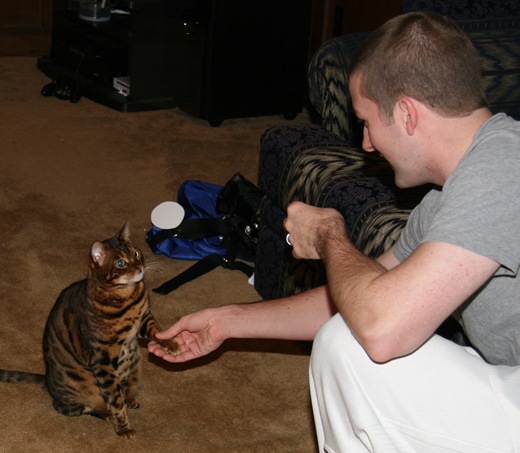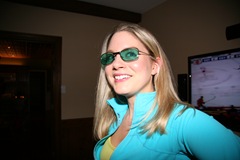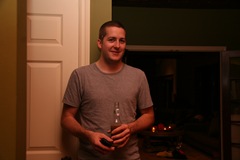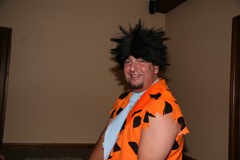 Unfortunately, one of our pumpkins got kicked in! :(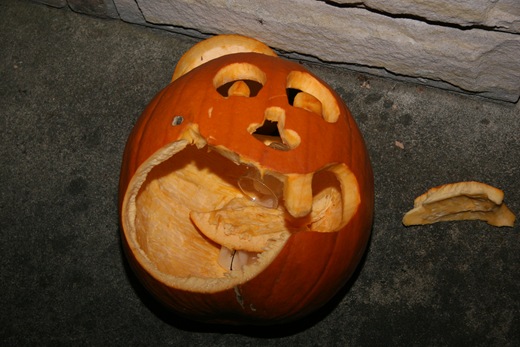 I shed a few tears…
And then I educated everyone on my Hangover Prevention Kit (HPK):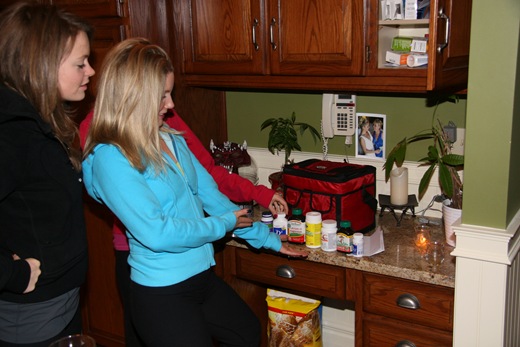 Just 8 easy installments of $99.99!
We finally crashed around 4:30am!!!! Make that 3:30am, but we forgot to change the clocks back.
I woke up around 8:30am, did a healthy shot of wheatgrass and went back to bed until 11am.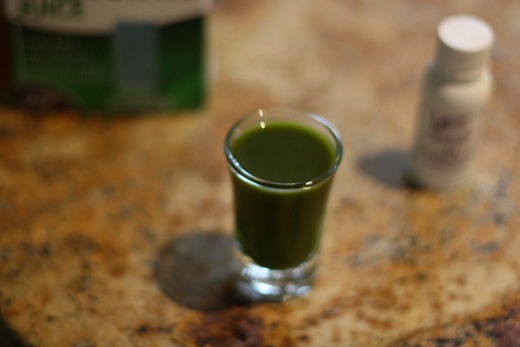 It is now 12:30 and Eric is still in bed. I think I should go wake the sleeping beauty! At least someone is holding down the fort around here…lol.
Today is catch up day. I need to take control of my inbox and tasks that I have had to put off. Hopefully the lack of sleep doesn't get to me!
~~~~~
I hope you all had a wonderful and safe Halloween!!!!! Can you guys believe it is November 1st??? Oh my GOSH, where has the year gone!???
GIVEAWAYS!
Don't forget to enter my Oh She Glows 1 year birthday giveaway! There is also a contest going on on Krissy's blog- she is giving away a box of my Glo bars! All you have to do is leave a comment to enter. Simple as pie.
~~~~~
Now I'm REALLY curious- What was the strangest or funniest Halloween costume you saw yesterday?