Hi everyone!
I am having quite the lazy Sunday morning! I am sauntering around the condo in my fleece robe that Eric gave me about 7 years ago! :D It is so warm. I wake up freezing every morning and I run to find my robe and put it on. That is the first thing I do when I get up in the fall and winter. Brrrrrr.
This morning I had a great pre-workout breakfast– a delicious bowl of Nature's Path Spelt Cereal, Almond Milk, and a banana. Of course, with a side of peppermint tea!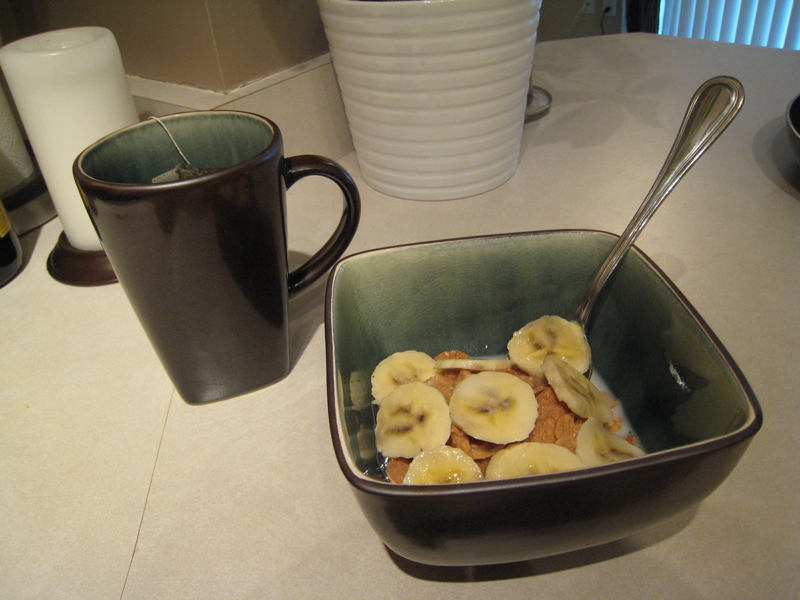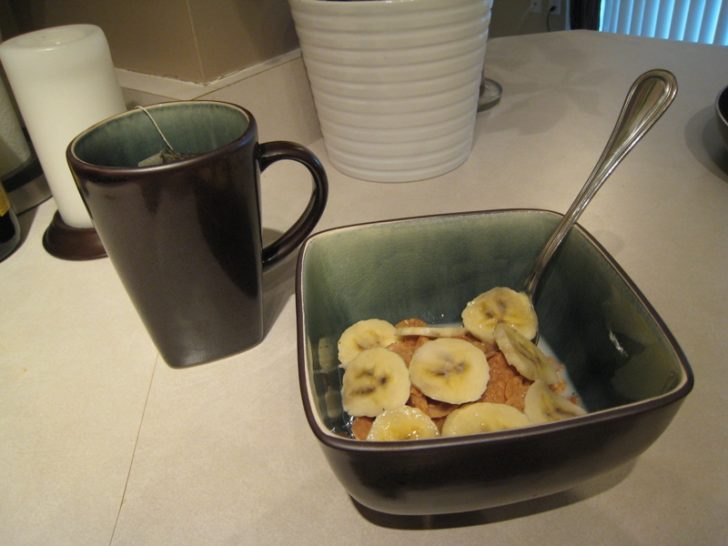 While my food digests, I will show you the results of our grocery trip yesterday! Lots of colorful, healthy foods. :D
The spread: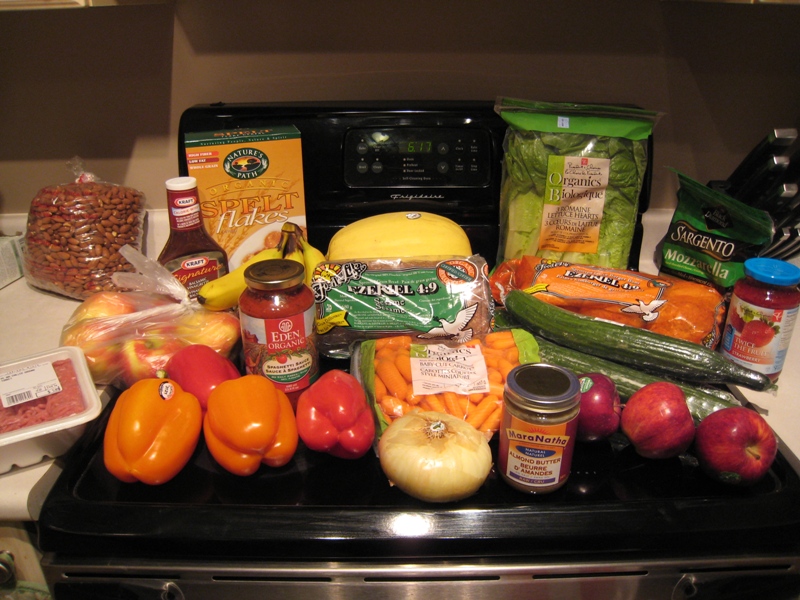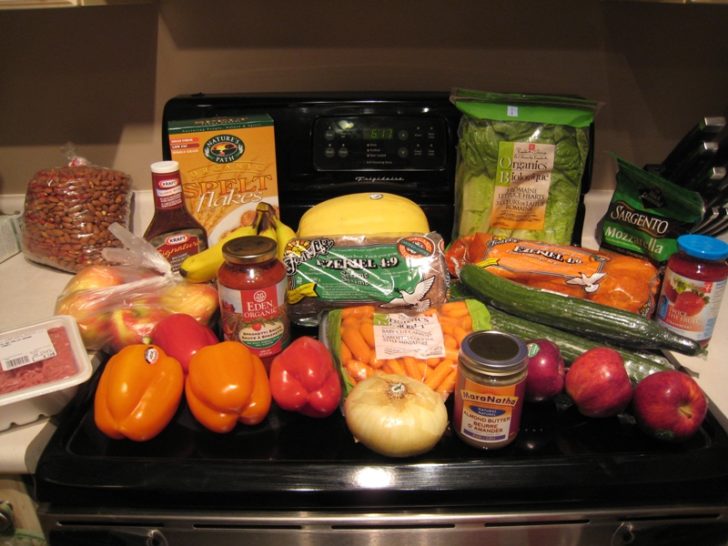 Detail shots: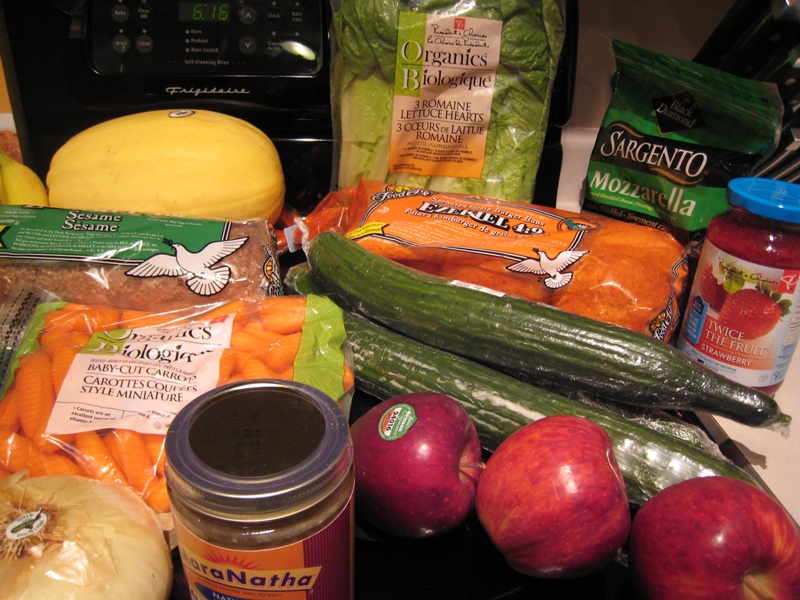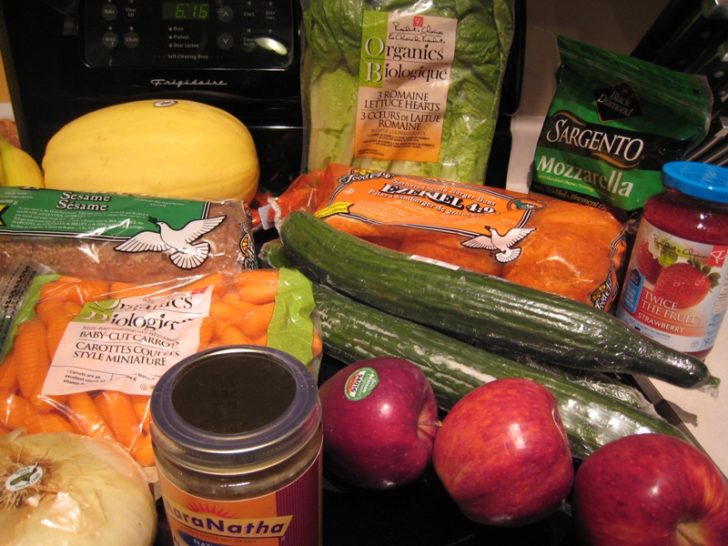 Eziekel Seasame seed bread
Eziekel Sprouted grain buns
P.C. brand Organic Romaine
Sargento Mozzarella
P.C. Brand 'Twice the Fruit' Reduced Sugar Strawberry jam (no artificial sugars)
Organic Red Delicious Apples
Sweet Onion (bought 2 huge ones)
Organic baby carrots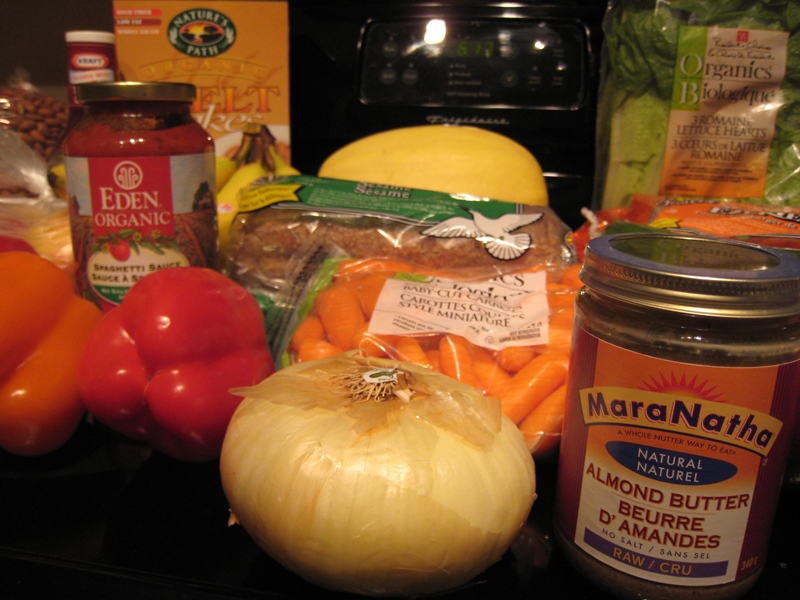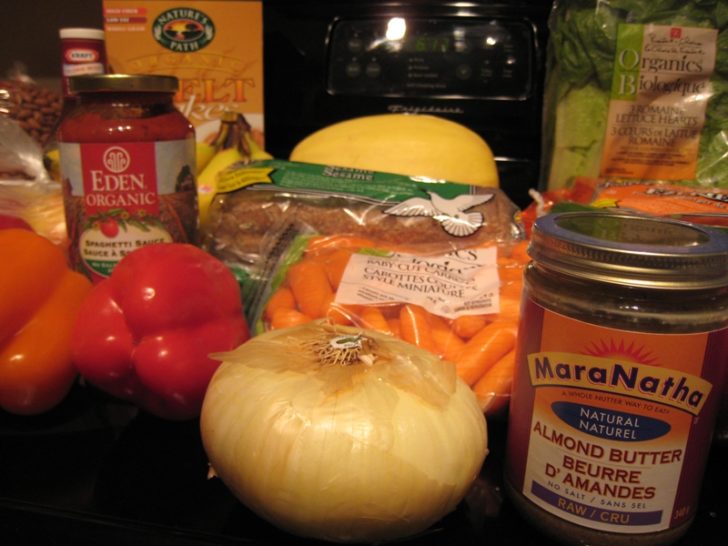 The star of the trip: MaraNatha Natural Raw Almond Butter
Red and Orange Peppers
Eden Organic Spagetti Sauce (no salt added)
Nature's Path Spelt Cereal
Spagetti Squash (hiding in the back!)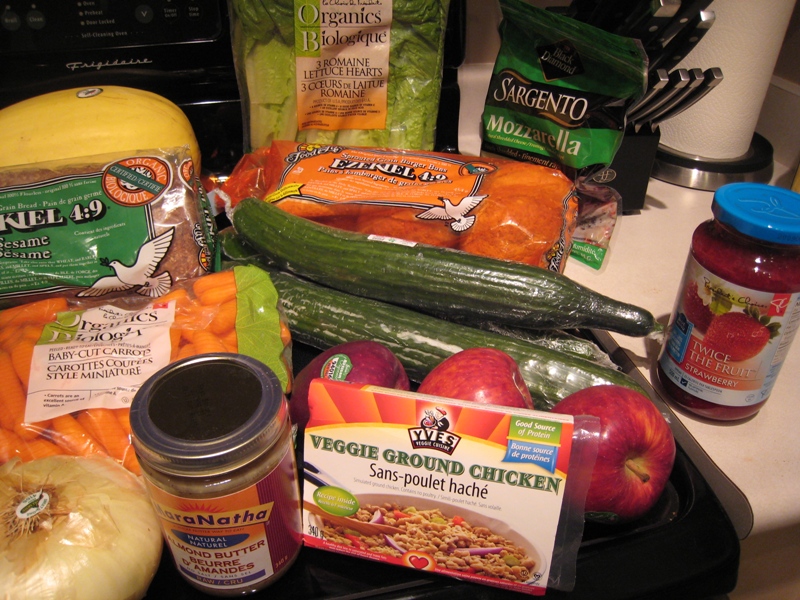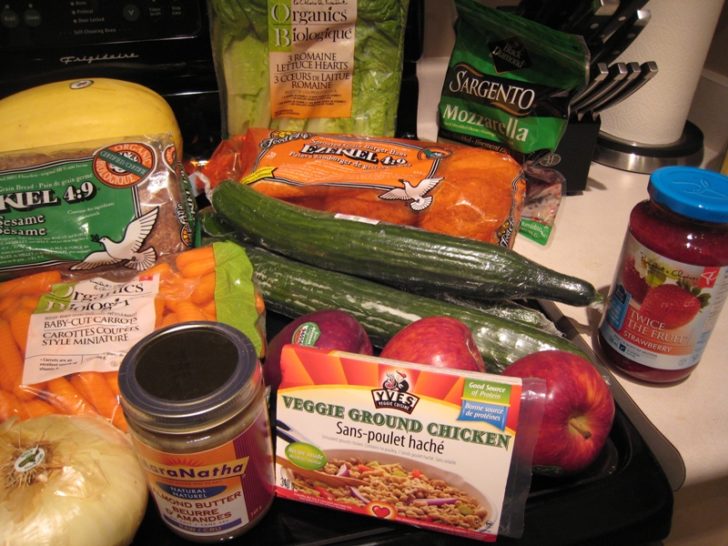 Yves Veggie Ground Chicken (for spagetti Sauce)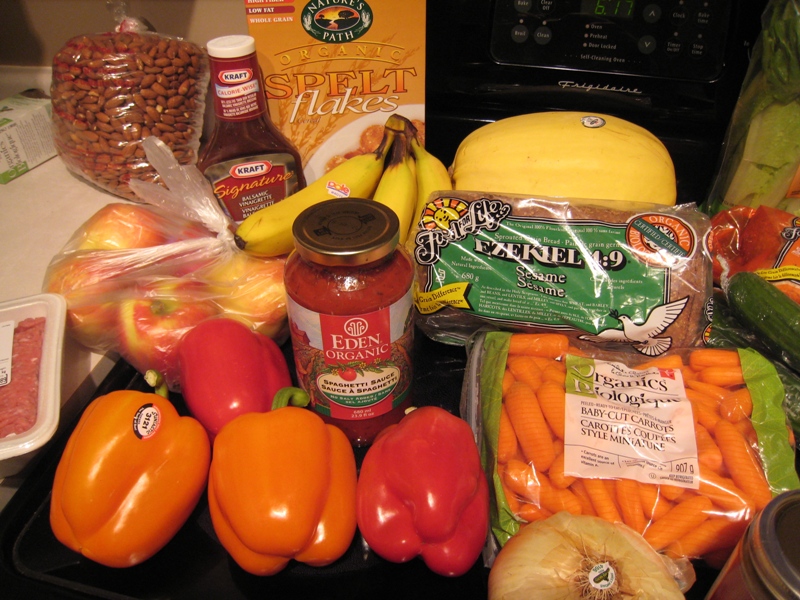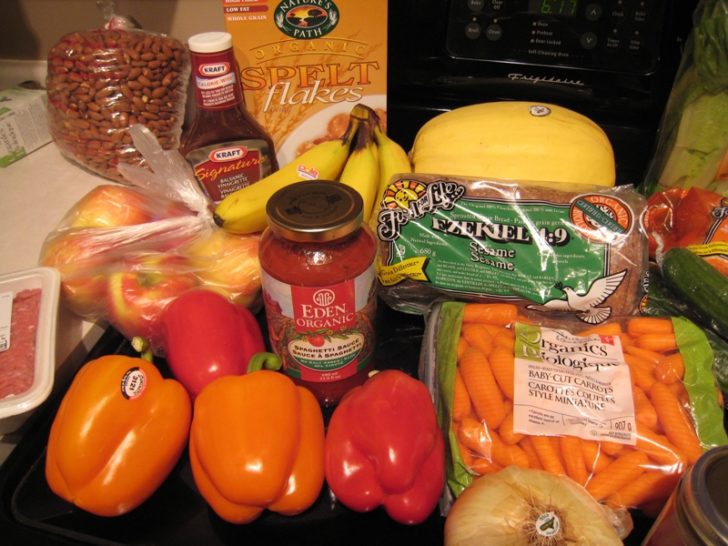 Bananas
Kraft Reduced-fat Balsamic Vinagrette
I immediately broke open this almond butta and had to try some!!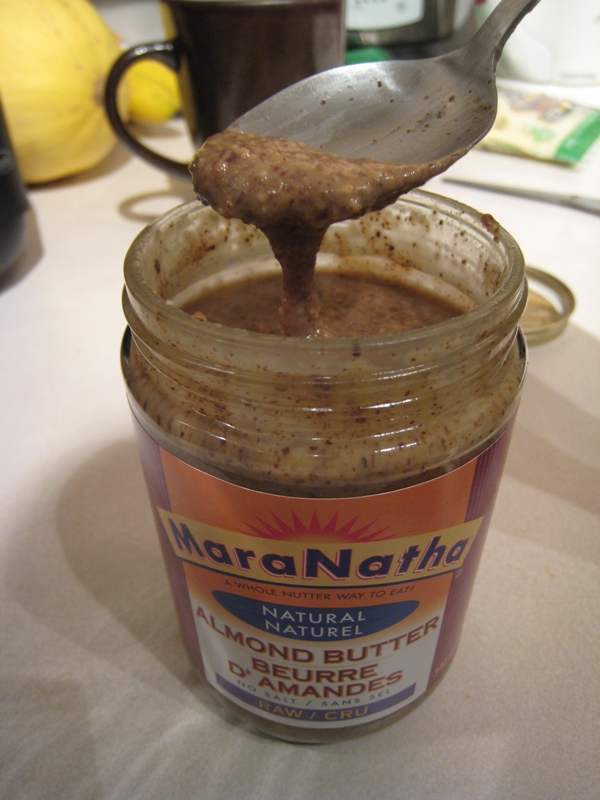 It is A-M-A-Z-I-N-G! All natural, raw almonds. Nothing added. Just pure, creamy, heaven.
I think I had about a quarter of a cup of this throughout the night! :o Sadly, I don't think it will last long!
~~~~~~~~~~~~~~~~~~~~~~~~~~~~~~~~~~~~~~~~~~~~~~~~~~~~~~~~~~~~~~~~~~~~~~~~~~~~~~~~~~~~~
I leave you with Sketchie's newest trick :D
We taught him to 'shake a paw' in under 1 week! Bengal cats surely are dog-like as they say!
How cute is that!? It is amazing the motivating power food has, eh? :D
~~~~~~~~~~~~~~~~~~~~~~~~~~~~~~~~~~~~~~~~~~~~~~~~~~~~~~~~~~~~~~~~~~~~~~~~~~~~~~~~~~~~~
Ok, I am off for a heart-pumping workout! I am sooooo excited to use my new Polar F7F HRM! I will report back with how it went!
Stay tuned for this afternoon's Lululemon 'Its In The Bag' Contest submissions and Winner!! You have until noon EST to submit your entries!
Also, some of you were wondering where to buy the products I mention in my blog. I have created a 'Shop' page where everything is conveniently located! Regarding the REN products- I was not able to find them in Canada and had to buy them online. The up-side was that I ordered them and received them in the same week! Sephora doesn't carry REN products in Canada for some reason!
Ciao :D
Champions aren't made in the gyms. Champions are made from something they have deep inside them — a desire, a dream, a vision.
Muhammad Ali