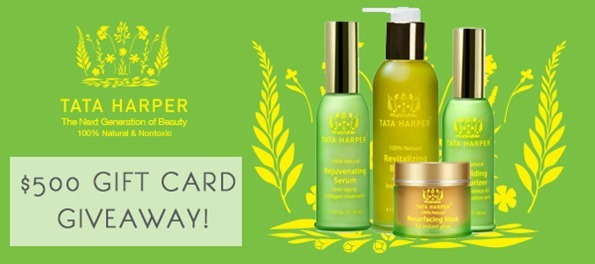 Oh, do I have a fun giveaway for you today!
I was recently introduced to the Tata Harper Skincare line by one of my friends who raved about their products. It's been almost 5 years since I set out on my quest to reduce the chemicals in my skincare routine (and life in general!), so I'm always eager to try out new products with this same goal in mind. I read up on the brand and I liked what they stood for; not to mention, my skin really seemed to enjoy the samples that I purchased. After connecting with the fabulous folks at Tata Harper Skincare, I'm thrilled to bring you this giveaway today. Tata Harper is giving away a $500 gift card to one lucky Oh She Glows reader – and the contest is open worldwide! Exciting, right?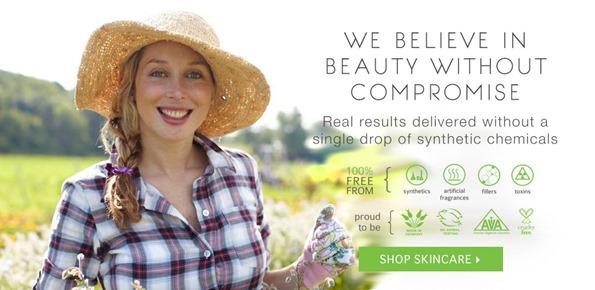 But first, a little bit about Tata Harper:
After 4 years of working with the world's top botanists and chemists, Tata Harper founded Tata Harper Skincare – a line that is handmade on her 1,200-acre, certified-organic farm in Vermont. Tata uses natural and non-toxic ingredients without sacrificing her goal of delivering quality products that nourish the skin in a handful of ways.
One fifth of the 29 active ingredients that they use are sourced right from the farm and most of their products are also vegan with the exception of a few products that contain honey or beeswax. The company is also environmentally responsible using recyclable paper, glass bottles, and other packaging material, as well as buying renewable energy from the state of VT.
Enter for a chance to win a $500 gift card:
For the 4 ways to enter this contest, see the contest box below. You can enter 1 way or all 4 ways to increase your chances of winning. Please note that comment entry is not an option for this giveaway as it makes it very difficult for me to reply to reader recipe questions elsewhere on the blog during the giveaway timeframe. And I don't like missing your comments and questions!
This giveaway is open until Sunday December 8th at 9am EST. Contest is open WORLDWIDE and the winner will be emailed an e-gift card from Tata Harper Skincare.
Good luck!