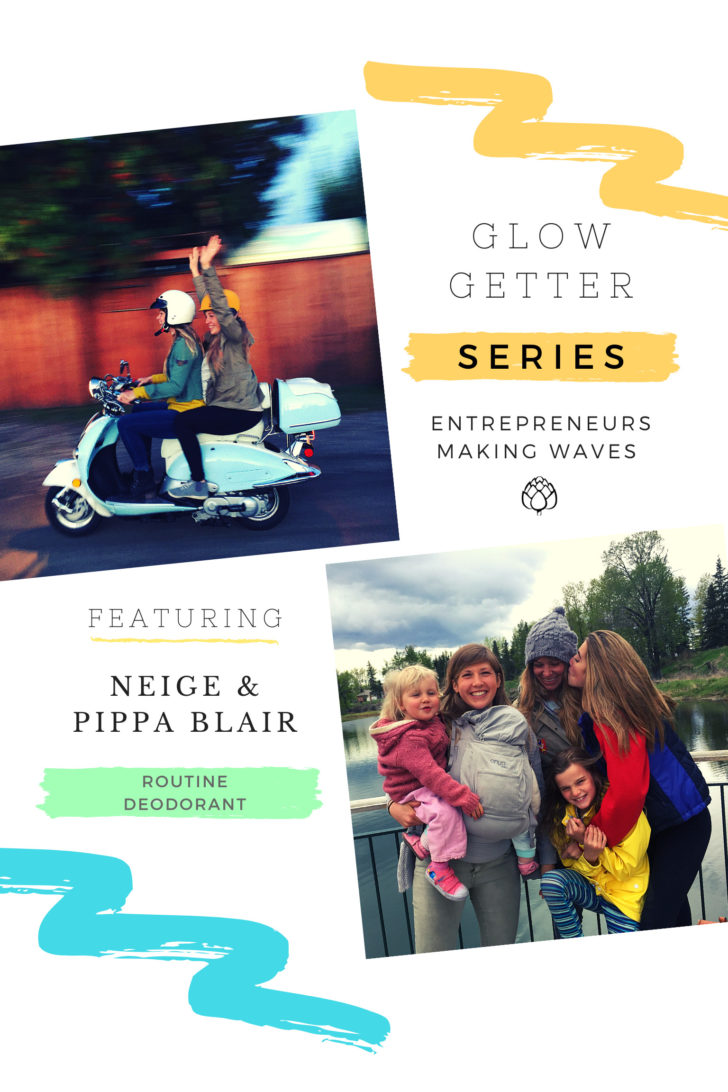 Happy Valentine's Day! Whether you're celebrating with friends, family, or a special someone today, I hope you have a great one. And if all else fails, I have a feeling my Easy Vegan Sugar Cookies, Pink Power Detox Smoothie, or Cheerful Vegan Nachos will give your taste buds the lovin' they're looking for. ;)
This morning I woke up with a bit of nervous energy washing over me! We've been working hard on a brand new Oh She Glows series these past few months and today is the day I get to finally share it with you all. It wasn't easy keeping things secret, I tell ya! The Glow Getter series is our way of spreading the love to fellow wellness entrepreneurs: inspiring, plant-powered business owners who share their daily rituals and secret recipes for success. I can't think of a better duo to kick off our Glow Getter series than Pippa and Neige Blair, founders of Canadian natural deodorant brand routine. Over the years I've tried countless all-natural deodorants, and I was honestly starting to lose hope until I found routine. Now it's all I use! (A special shout-out to my sister Kristi for introducing me to the brand!)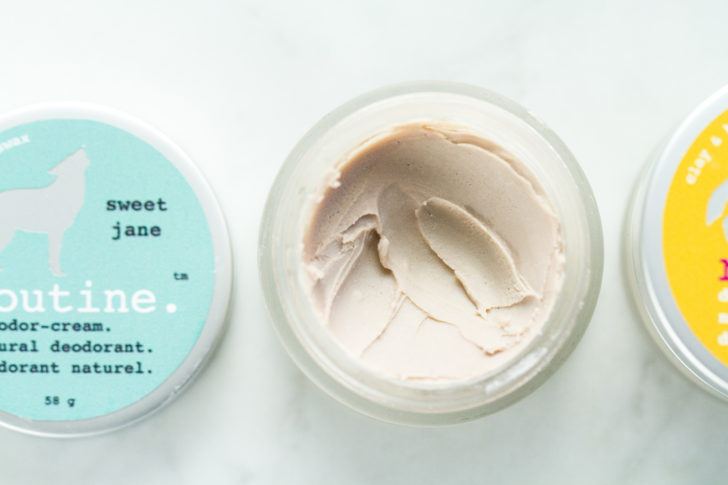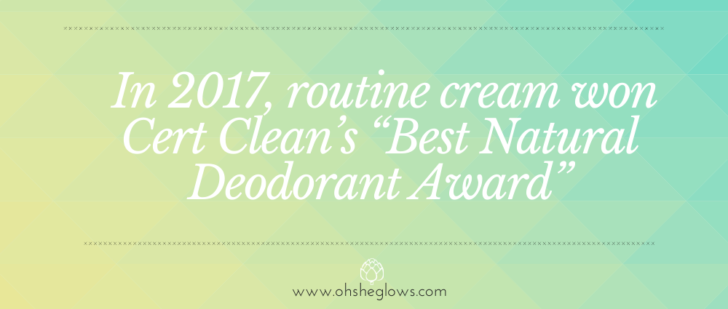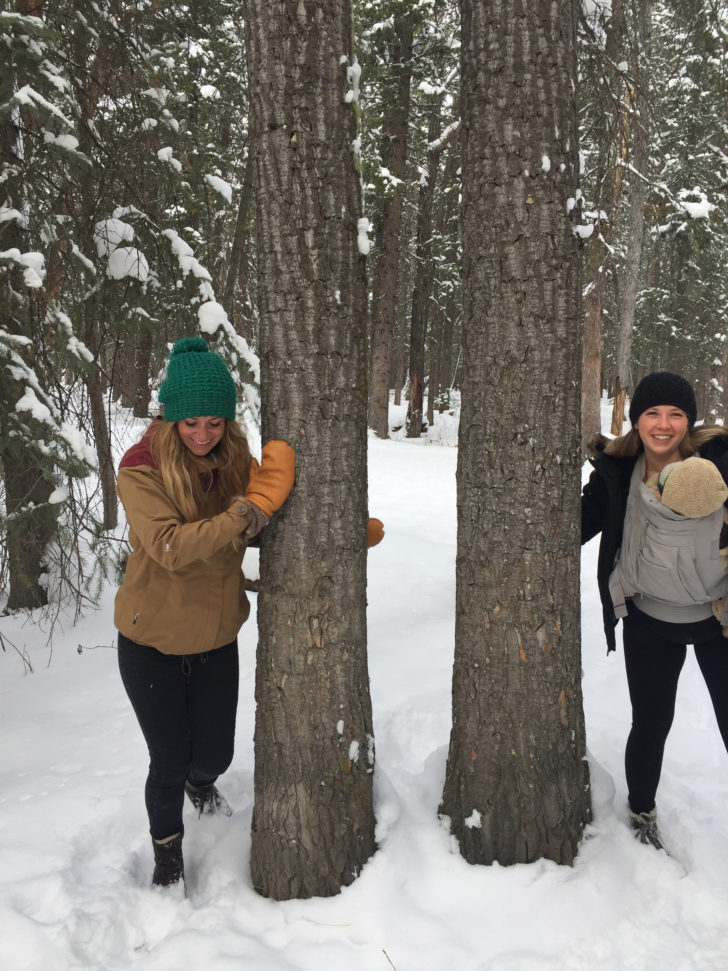 Pippa and Neige Blair are sisters-in-law from Calgary, Alberta who "believe armpits are lovely and deserve the best." From the first moment I checked out routine's website, the pair's playful personalities jumped off the page. Each routine product name features a fun nod to pop culture favourites—Sexy Sadie, Blackberry Betty and Johnny's Cash, to list a few—and product descriptions with pizzazz: "A vegan formula (no beeswax) with top notes of cedar, pine and lumberjack, with bass notes of rock n' roll" (Johnny's Cash). Who knew shopping for deodorant could be so much fun?!
After her first daughter was born, Neige became passionate about ensuring her growing family had only the best all-natural products in their home and began developing essential oil-based products for baby, home and body. She soon realized the product most lacking in mainstream retail was all-natural deodorant, and set to work creating her very own to sell. For six years Neige worked to perfect her product, sharing results with family and friends all along the way. She created one base recipe that she would make from memory, gradually tweaking ingredients until the overall consistency felt just right. Over 30 variations of routine cream later, Neige's devoted legion of guinea pigs (the human kind, that is—routine doesn't test on any animals!) finally convinced her to share routine with the world, and in 2011 Neige brought routine cream to Calgary's Market Collective for the first time. Getting ready for the big day, Neige enlisted her sister-in-law Pippa, a marketing expert who'd previously worked with brands like Nike, Rogers, and Hudson's Bay before rerouting careers to enroll in nursing school. The two stayed up until 2am printing and pasting labels onto each beloved jar of routine, and from there a dream team was born! Are you inspired? I sure am!!!
Their hard work certainly paid off: routine was an instant hit at Market Collective. Available in sleek and stylish bathroom-counter-ready tubs, routine cream's packaging is fully eco-conscious to boot! Full-size jars are made of glass and filled to last 3-6 months, and both those tubs and the box they're wrapped in is entirely recyclable. In 2015 the pair's all-natural product became available to ingredient-conscious shoppers across Canada at Whole Foods; in 2017, the deodorant won Cert Clean's "Best Natural Deodorant Award" and just this November, Neige and Pippa were listed in Avenue Magazine's Top 40 Under 40 segment. To say that Pippa and Neige are two Canadian entrepreneurs absolutely killin' it is an understatement, and I'm so proud to kick off this series with them today.
One of my favourite things about this new series is the fun rapid fire survey we developed to get to know our featured entrepreneurs. Below, Pippa and Neige chime in on their 2018 goals, go-to exercise, favourite munchies and more. Take it away, Glow Getters!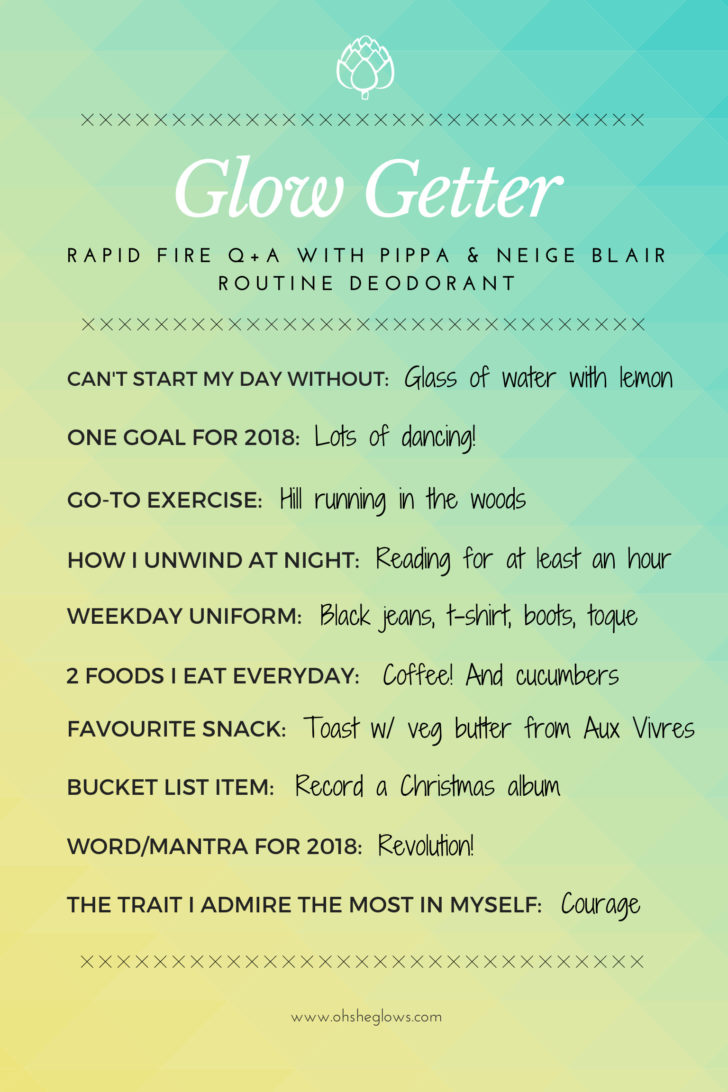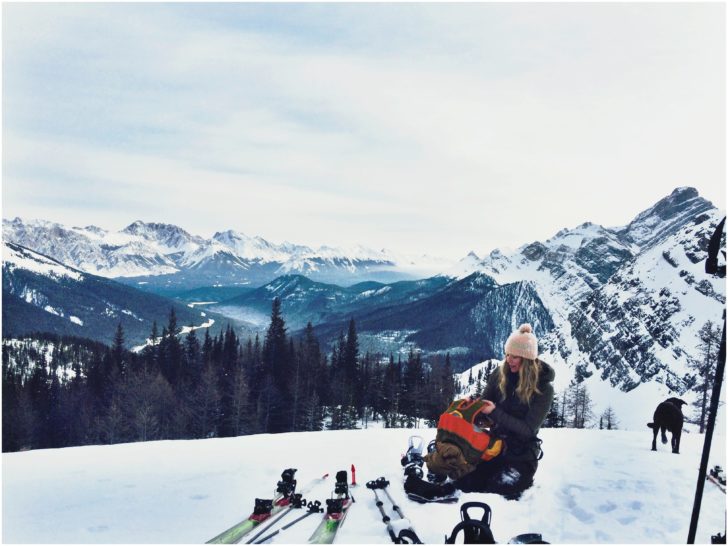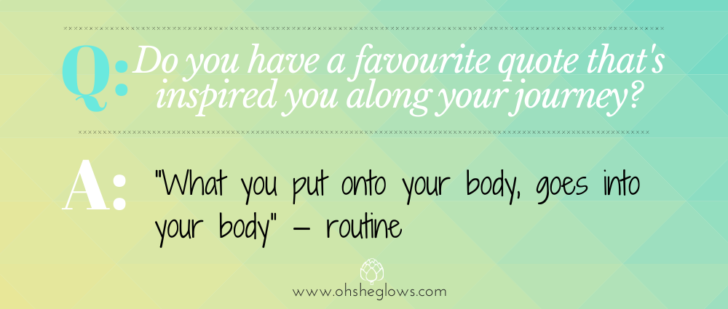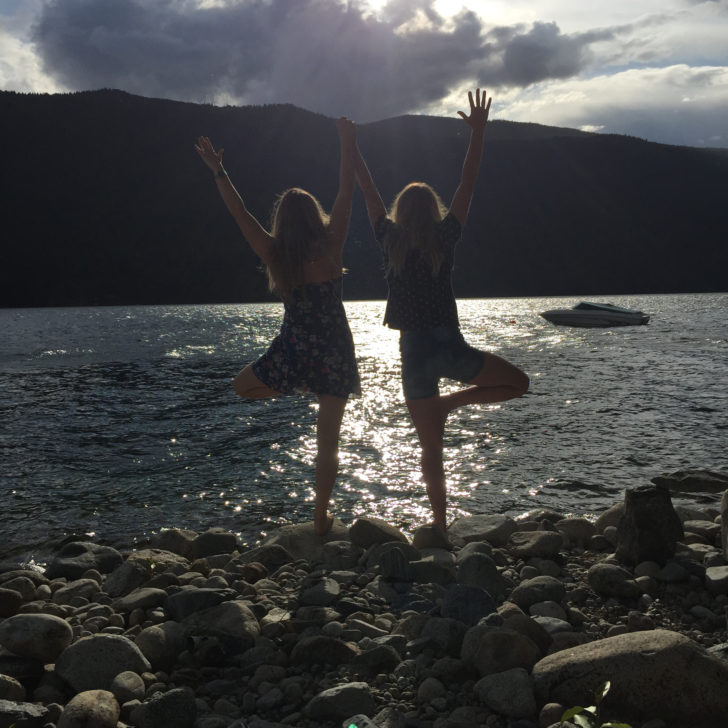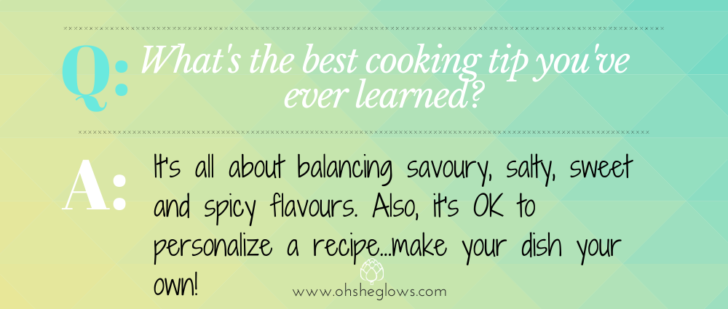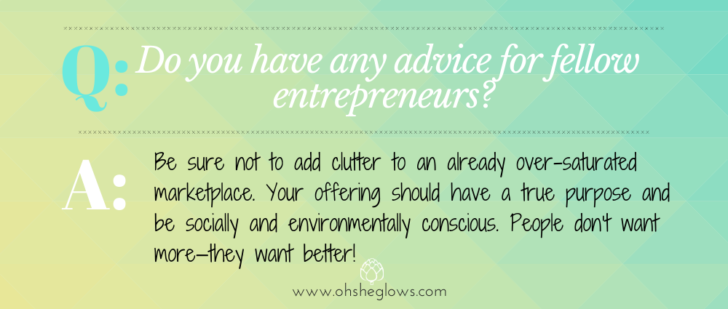 I hope you've loved getting to know our first Glow Getters as much as we have—we'd love to hear what you think of the new series in a comment below! Thank you so much to Neige and Pippa for sharing their lives and path to success. It's been so inspiring getting to know you two!