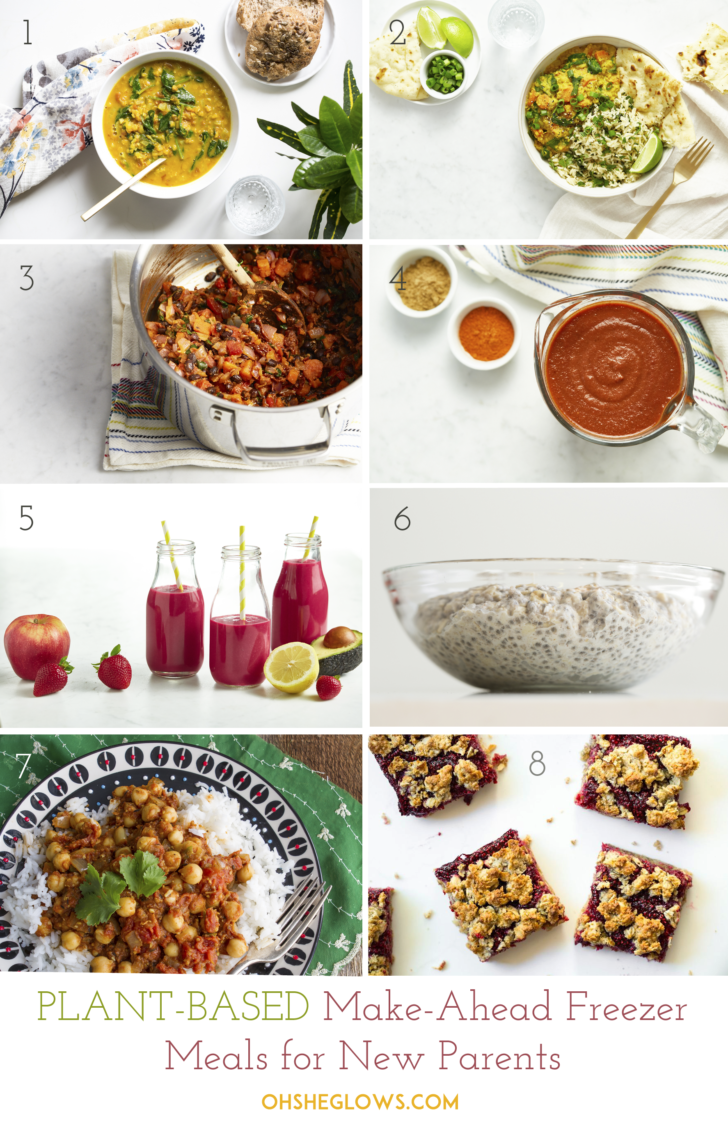 One of the most frequent requests I've had over the past several months is to share my plan and tips for making freezer meals before the baby arrives. Here you were thinking I had a plan all along…hahah…I wish I was that organized! But I can thank you for lighting a fire under me to put this idea into action. With just less than 7 weeks to go, I thought I better get my butt in gear and come up with a game plan! I'll be making double batches of many of our fave entrées below, and a bunch of smoothie freezer packs. I'm so pumped. Nothing is more exciting than having a freezer stocked with delish, healthy recipes! (Side note: This post addresses new parents, but these freezer-friendly meals are convenient for everyone—students, busy nine-to-fivers, etc.!)
The recipes I've selected are below. If time allows over the next few weeks, I hope to post "part 2" with photos, tips, storage methods, and more. Baby, you stay put in there until your due date, mmmkay?! My plan is to start making the freezer recipes at the end of August (right near my book launch, what could go wrong!? heh).
Note for nursing mamas: Many of the main dish recipes below contain a fair amount of spice and legumes, which can be challenging for baby to digest through breast milk. You might need to adjust the recipes. This time around I'm giving baby some infant probiotic drops as I hear they can aid digestion.
Freezer smoothie packs (Mighty Matcha Wheatgrass Protein Smoothie [in the app], Pink Power Detox Smoothie—newest version)
Overnight Chia Oatmeal (I discovered this freezes well without the mashed banana!)
Chana Masala (The Oh She Glows Cookbook, p. 163)

Strawberry Oat Crumble Bars (

Oh She Glows Every Day

, p. 45)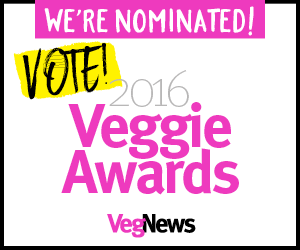 News + Updates:
1) Have you heard that the 2016 VegNews Awards are going on? We're thrilled to learn that we've been nominated in two categories this year—Favourite App and Favourite Blog! Be sure to vote for your faves here. There are a ton of exciting prizes up for grabs like a Vitamix, vegan ice cream party, shopping spree, and more.
2) Curious about my fave plant-based eats in downtown Oakville? Check out my recent interview with Food Network Canada.
3) Just a quick reminder that Chapters/Indigo is giving away a big basket of my favourite kitchen things (valued at over $500!). Pre-ordering Oh She Glows Every Day through Indigo will automatically enter you in this contest. There's also a written entry option, too. For more details, see the contest rules here.
4) Don't forget to snag your copy of my pre-order bonus bundle, available until September 13th, 2016!