I've always thought that I didn't need a special day to show loved ones I care, but I have to admit since having a baby, I now see the value in having a special day carved out. It's just too easy to get wrapped up in the day to day crazy. Plus, I kind of feel like a hormonal jerk lately since December 2013 so a reminder not to be a hormonal jerk is always appreciated.
The other day Eric and I came up with a plan that celebrates our first Valentine's Day as a family of three. First, a pancake breakfast in the morning, then a small gift opening and an outing with Adriana during the day (please warm up weather forecast!), and after she's gone to bed (7pm bedtimes rule) we'll make dinner together, turn on some music, and make a fire (ok, flip the switch to turn on the gas fireplace). I think it's going to be really nice. I'm also hoping to make it past 10pm!
Here's what we decided for the menu. The bonus is that each course only requires a small handful of ingredients so it's a breeze to shop for and throw together.
// Appetizer //
Roasted Beet Salad with Hazelnuts, Thyme, and Balsamic Reduction (from The Oh She Glows Cookbook, page 113).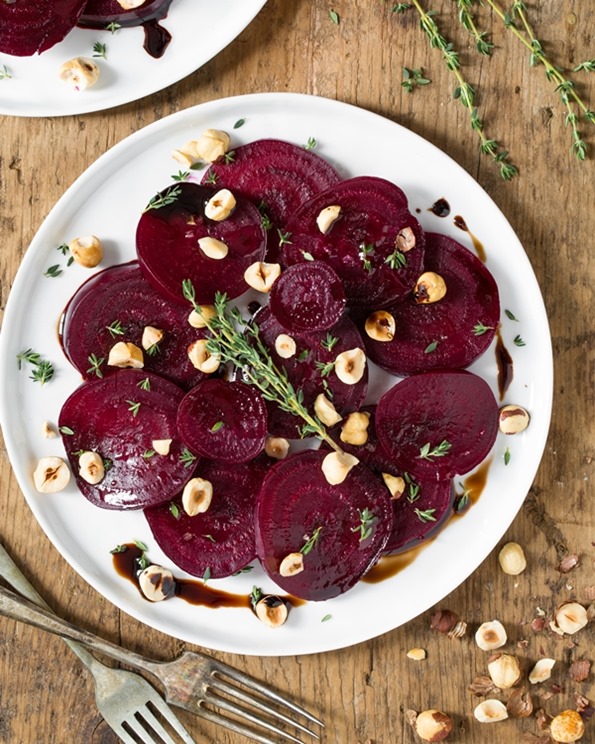 // Main //
15-Minute Creamy Avocado Pasta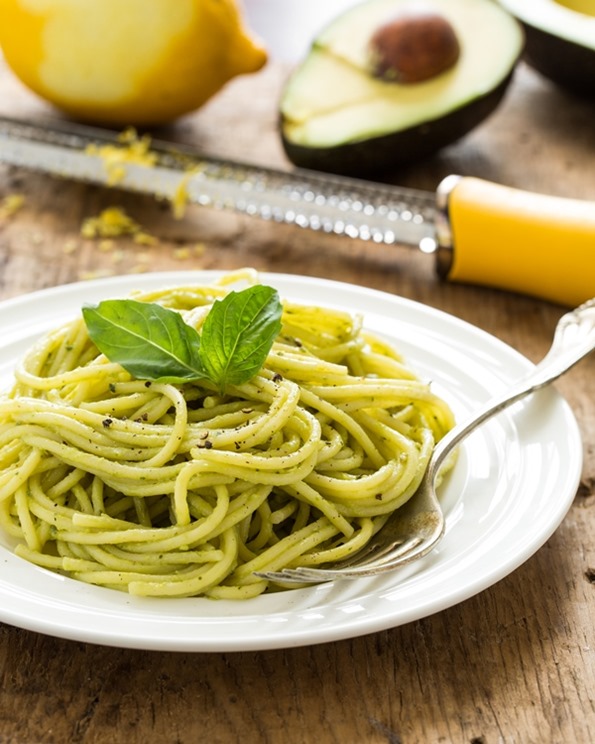 // Dessert //
Tip – I'm making this first so it can chill in the fridge while we cook dinner. Here are other V-day dessert ideas.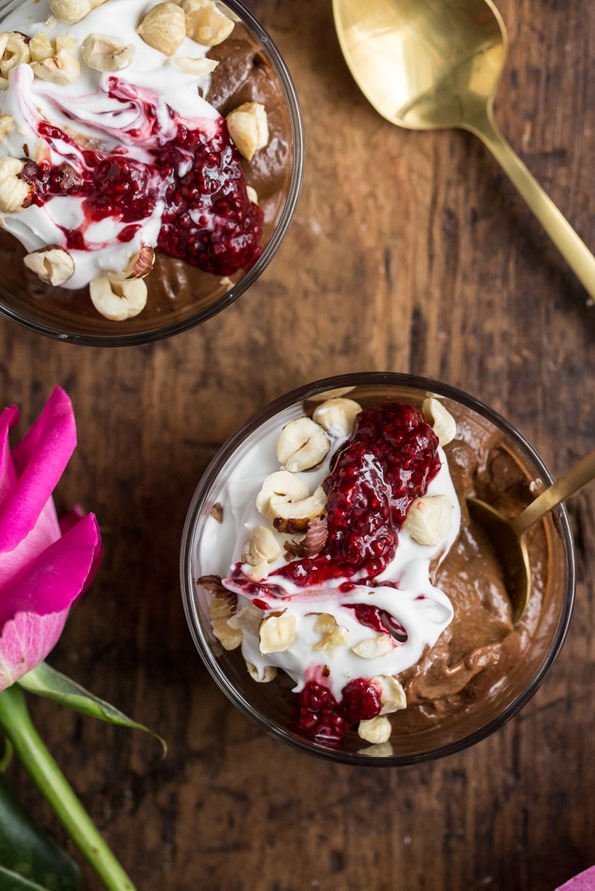 So there you have it. Simple, healthy, delicious.
Are you making anything fun this weekend?
P.S. I'm hosting a Vitamix Giveaway on Instagram!