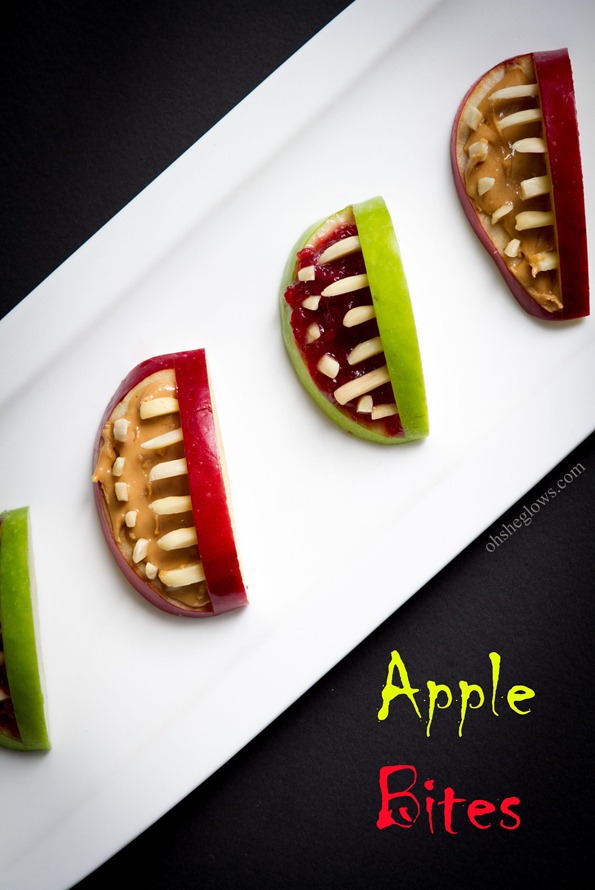 This has to be one of the easiest Halloween treats in all of Halloween treat-making history. I'm really not a crafty person when it comes to making holiday things, but these were almost fool proof.
Note the word almost! Eric and I did a "test run" one night last week and we could not stop laughing at our first couple tries (note the dried apricot tongue and vampire blood! hah), but our apple bite skills seemed to improve slightly with time.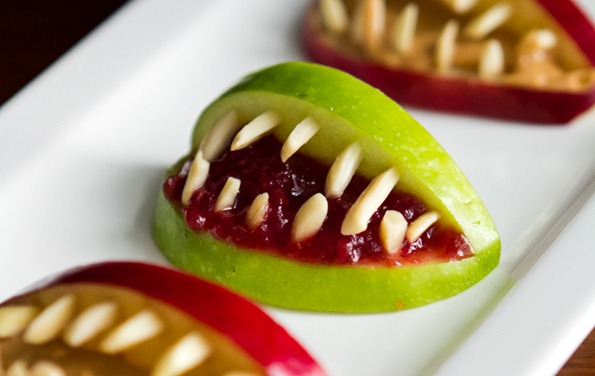 First you slice 'em up. Feel free to rub a bit of lemon juice on them if they will be sitting out. This is why I like spreading nut butter on the middle to cover up the apple flesh – it hides a bit of browning.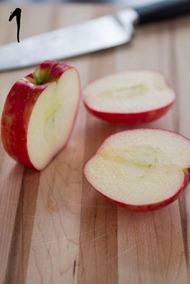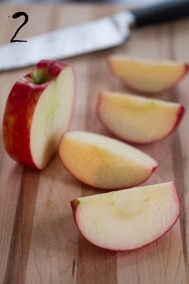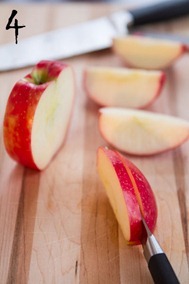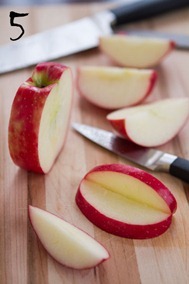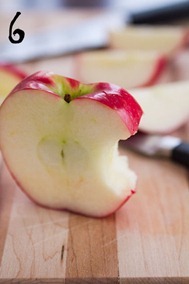 You can also core the apple and then slice in into quarters, but I found this method above made for better looking bites. Plus, you get to eat the leftover middle piece, which you will certainly want to take advantage of.
Now, spread on some jam or nut butter for the tongue and then push some slivered almonds in for the teeth. For a nut-free option, sunflower or pumpkin seeds can work in a pinch. Likewise, you could also use sunflower seed butter instead of peanut butter.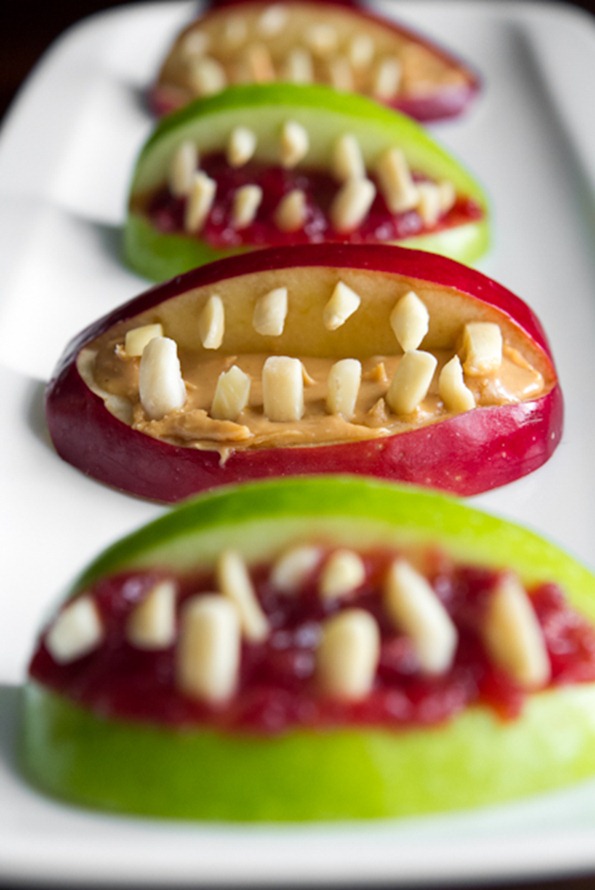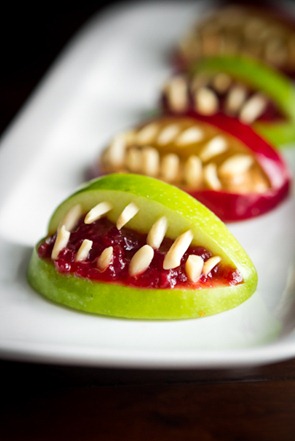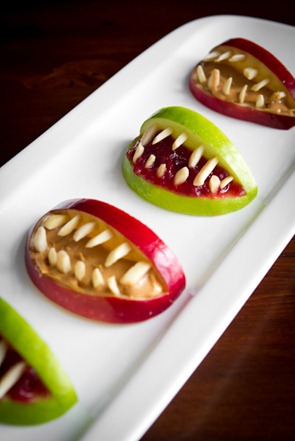 Apple Bites make for a festive, healthy, and seasonal addition to any Halloween table. Given how much fun we had, I suspect kids would also have a blast making these.
Have a great Monday!