Looking for a little gift inspiration this holiday season?
I've put together a list of some of my favourite products as well as products I have on my own wish list. Whether you are a foodie, avid cook, fashionista, or man looking for some ideas for the lady in your life, I hope this list gives you a few ideas…all under $55.
I think it probably goes without saying, but this post is not sponsored by any business or brand and reflect my own opinions, as always.
Shall we begin?
Kitchen Products
1. OXO Products (around $5 each)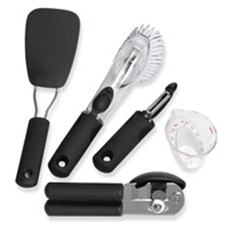 I've raved about OXO before and I'm doing it again. I have yet to be disappointed by one of their kitchen gadgets. For the low cost (roughly $5 per gadget), they can't be beat. I have a snap-lock can opener, citrus juicer, and apple divider that work great time and time again no matter how much my dishwasher beats them up.
2. 6 piece bowl set from Crate and Barrel for $53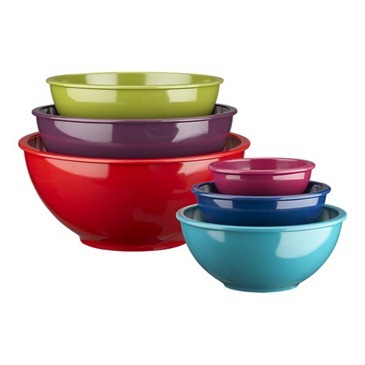 I've been coveting this beautiful bowl set at C&B for a long time and I finally decided to put it on my wish list this year. The bowls are not only appealing to the eye, but they've received great reviews on the website!
3. Glass food storage– durable and eco-friendly! Such as this one from Crate & Barrel for $7-$10 each.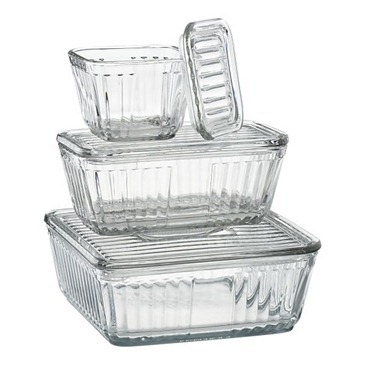 Apparently, Costco also carries Snapware glass storage containers for less (in the US), but not sure about Canadian stores.
4. Immersion blender (starting around $30)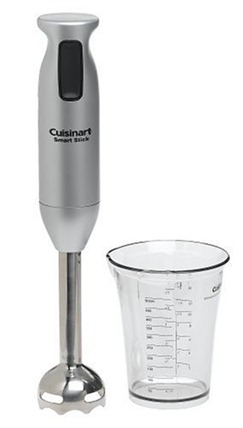 I asked you guys for suggestions on my Facebook page, and here's what you said.
5. Stainless Steel Grapefruit spoon ($4, Crate and Barrel)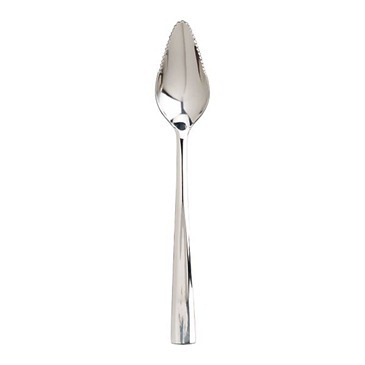 6. Microplane Classic Grater/Zester ($21 from Amazon)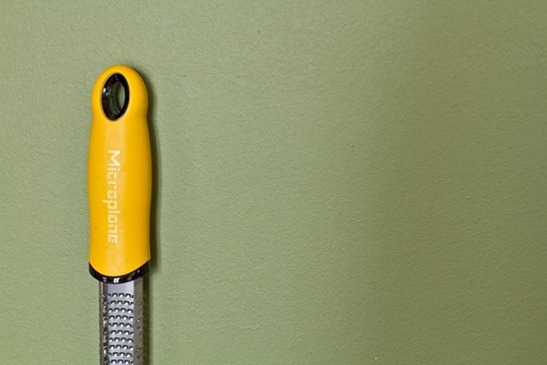 I tend to zest a lot of citrus fruits and the Microplane zester never lets me down. It has a super long blade that grates in both directions for quick zesting and it is also useful for shaving chocolate, and spices (like cinnamon sticks or nutmeg).
7. Silpat baking mat (starting at $20 from Amazon)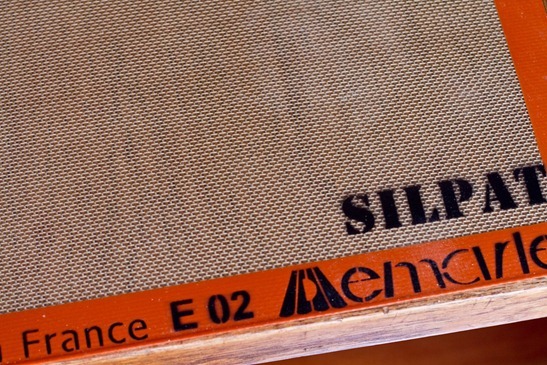 The Silpat is amazing for a non-stick surface when rolling dough or lining a baking sheet.
Veg-friendly reading
8. Veg News Magazine Subscription (tree-free version too!)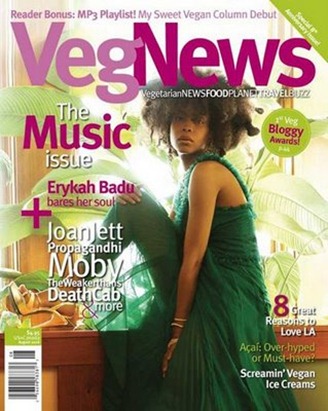 9. Blissful Bites by Christy Morgan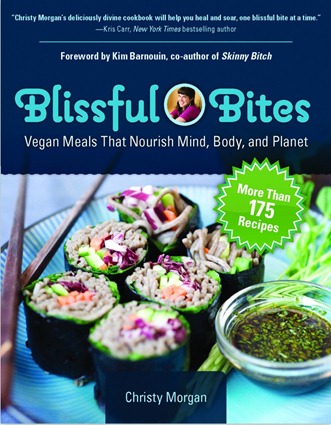 I recently received this Blissful Bites vegan cookbook by Christy Morgan and I was blown away by it. The recipes are easily the most unique and creative I've come across in a vegan cookbook. The recipes I've tried out have been delicious and I look forward to trying more. A++++++
Clothing for Her
10. Patterned or textured tights & hose.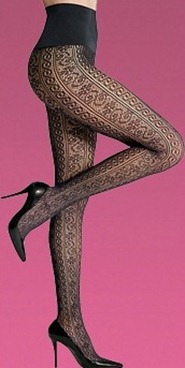 Patterned hose are hot right now and they are so fun to wear with a holiday dress. I love these patterned hose by Commando…it's the only dig-free hose I have come across and they come in a variety of patterns.
11. Mitts/gloves from Urban Outfitters ($20)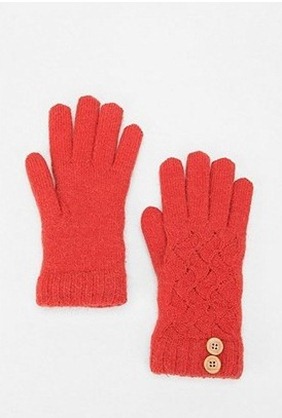 I picked up a pair of these gloves (in black) while in NYC and fell in love with them. They are easily the warmest (while still being quite sleek) gloves that I own! They have a ton of different gloves and mitts to choose from.
12. Eternity Scarves (varies, this one is $35 from Etsy)
[source]
Nothing is more cozy than a cable knit eternity scarf! I love the look of this one by Lisa Marie.
13. Apron from Anthropologie ($32)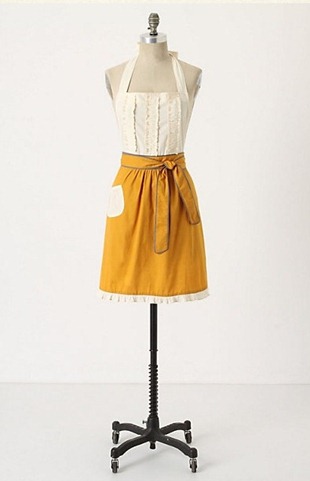 I adore Anthro aprons. They have a wide variety of colours and patterns and they are sleek while still giving appropriate coverage while baking. If you can make it in to a store, they have a lot more variety (including holiday aprons) compared to their online selection.
14. Classic long-sleeved, v-neck, pre-shrunk white shirt by Ellen Tracy (Costco, $10)
I fell in love with this long-sleeved v-neck white shirt by Ellen Tracy (sorry, I couldn't find a picture). Not only is it Canadian made, but it's soft and pre-shrunk too. All for $9.99! I'm not sure if it's in the US, but it's in Canadian stores now.
15. Cable or knit sweater wraps (starting around $25)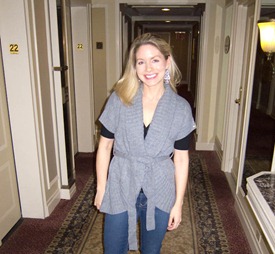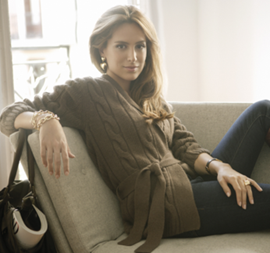 [source]
I love sweater wraps because they are cute and great for layering. Depending on the temperature, you can pair them with tees, long-sleeved shirts, or fitted sweaters. This grey wrap is by Dex.
Food
16. Alter Eco Fair-Trade Mint Chocolate Bar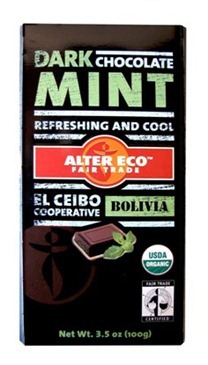 I recently tried this chocolate bar from Whole Foods in NYC and it blew me away. The chocolate is dark without being bitter and the peppermint sugar is a fun surprise in each bite. It's definitely my favourite mint chocolate bar that I've tried.
17. One Lucky Duck treats (starting around $5)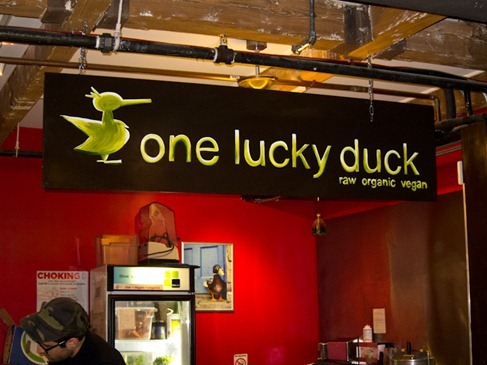 Eric and I fell in love with One Lucky Duck's Chocolate Macaroons ($13). I also loved their Chocolate Chip Cookies and Cinnamon Buckwheat Crispies.
18. Vanilla beans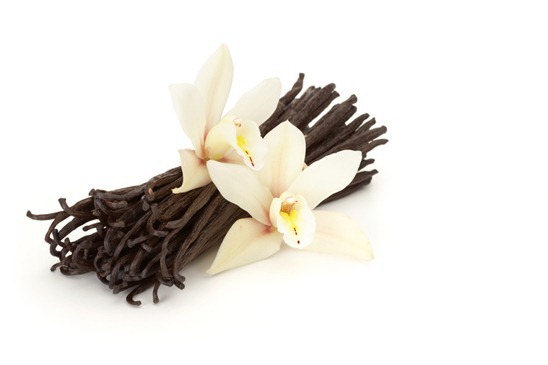 [source]
Vanilla beans are such a luxury…a luxury that I often don't bother to spend money on. That's why they make a wonderful gift because most people don't buy vanilla beans on a regular basis!
PS- rumor has it you can score vanilla beans at Costco for around $12 for a package of 8. Thanks to Becca for the tip.
19. High-quality dried herbs and spices, such as smoked paprika or saffron threads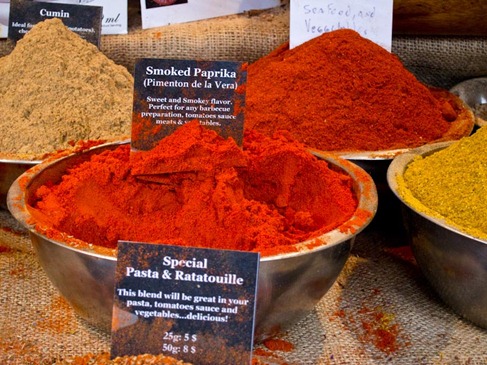 High quality herbs and spices make a wonderful holiday gift for the foodie in your life! Then, they can invite your over to dinner to enjoy the meal. :)
20. Gourmet flavoured olive oil (I love garlic and herb infused olive oils)
21. Sweet & Sara Vegan Toasted Coconut Marshmallows or S'mores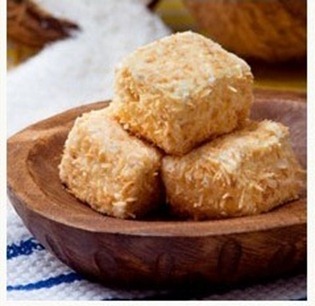 22. Homemade Pumpkin Butter or homemade Maple Cinnamon Almond Butter with Hemp, Flax, and Chia Seed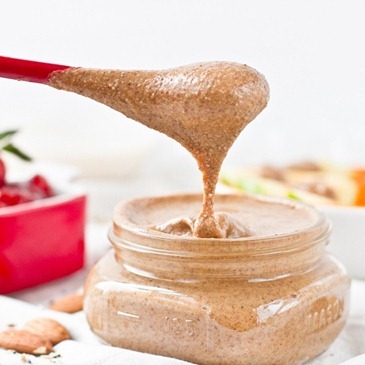 In other news, we're still using a gift wrap roll from Costco purchased in 2007!! I don't see us finishing it anytime soon either. Our family always jokes that they know the gifts from us because they recognize the wrapping paper. Eric and I placed bets on when we'll finish it. I said 2017 and he said 2015…may the best spouse win.
Sketchie also wants you to know that he has already started his Christmas tree climbing…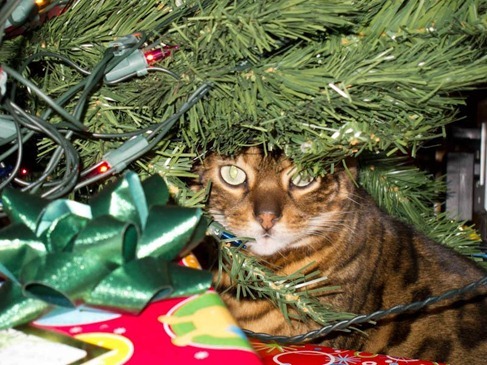 and so it begins.