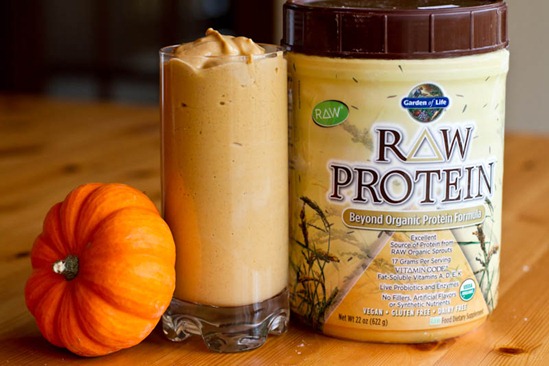 My Naturopath recently suggested that I increase my protein intake at breakfast after looking at my daily food log and finding that I was coming up short on occasion. Breakfast is usually my meal that's lowest in protein (lunch and dinner are fine) and he thought that an increase in breakfast protein could help with my energy levels and workout recovery. Knowing that I'm a vegan, he suggested using protein powder as an easy way to sneak in more protein.
I've tried all kinds of protein powders and tend to go through phases with them. Sometimes I use them every day for a week and other times I fall off the wagon or just forget to buy it when I run out. I think part of the problem is that I've never been able to find one that meets all of my needs. I'm really picky with protein powders! Sometimes they have sneaky artificial sweeteners, too much sugar, taste like dirt, or they just don't have as much protein per serving as I'm looking for. If I'm going to fork money over for powder, it better be high in protein!
I said I would give his protein-boosting breakfast challenge a try and set out to find the perfect protein powder once again. I remembered Ashley saying that she was really happy with the Garden of Life Raw Protein Powder, so I thought I would give it a try since she gave it rave reviews.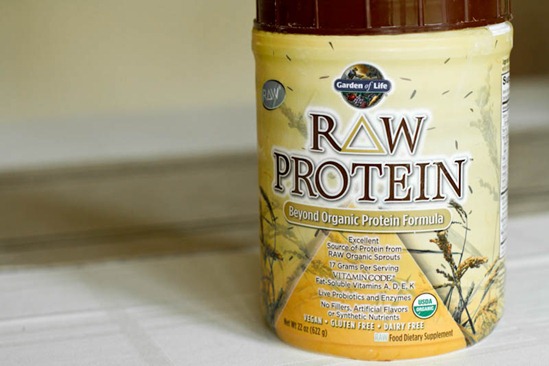 The specs of this protein powder:
17 grams of protein per serving (per 1/4 cup scoop)
Only 80 calories per serving
Less than 1 gram of sugar per serving
No fillers, artificial flavours, or synthetics
USDA Organic
Probiotic and enzyme blend
Recyclable container
That is a lot of protein per serving for very few calories!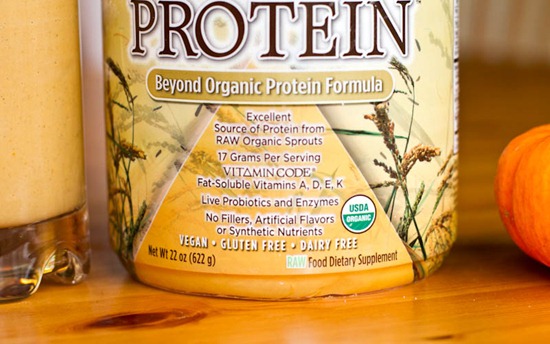 Ingredient list: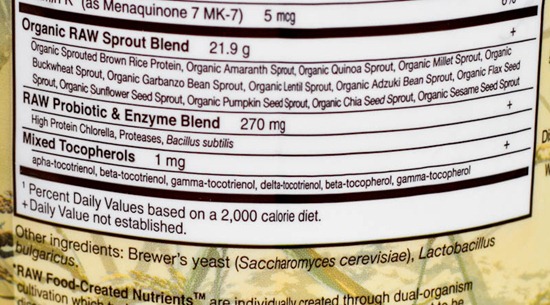 The nutritional profile: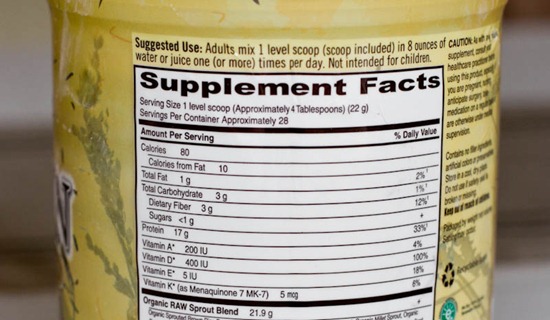 One thing I really like about this protein powder is that there's no added sugar. I like to be able to control my own sweetener in my smoothies (hello, frozen bananas), so this is a nice change.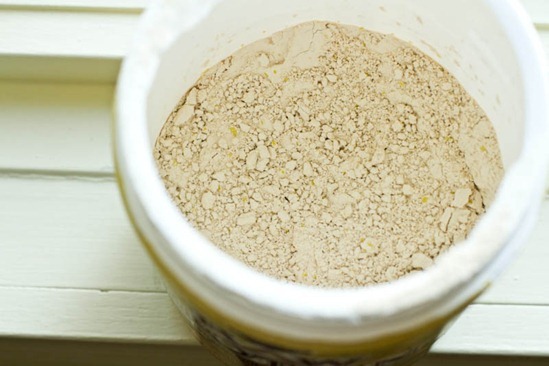 What about the taste?
Well, let me just say that it's pretty earthy, but certainly not the worst protein powder I have tasted (hemp, I'm looking at you).
Don't expect to add this protein powder into a smoothie without any fruit/sweetener and enjoy the taste. That's to be expected because there's no sugar to cover up the taste like in other powders. I would say it's quite easy to mask the taste with a frozen banana or other fun ingredients. Once I added my normal smoothie ingredients, it was fine!
What I don't like about this protein powder:
I'm sure there is iron in this powder, but they don't report it. As a vegan, this is crucial info for me to know.
It's expensive to buy from a natural food store ($40-45), but I found it online from Iherb for $27.97 and you can probably find it cheaper.
Very slightly chalky and earthy tasting, but again, I don't think this is a deal breaker for me. It's much less chalky than some powders I have tried.
I also picked up this Heartland Gold Brown Rice Protein Powder to compare it to the Garden of Life Brand. Compared to Garden of Life, this gives me much more bang for my buck. It has 40 servings per container vs. Garden Of Life's 28 servings. It's also about $8 cheaper too.
At less than $1 per 16 grams of protein, I'd say this is a cheap source of protein!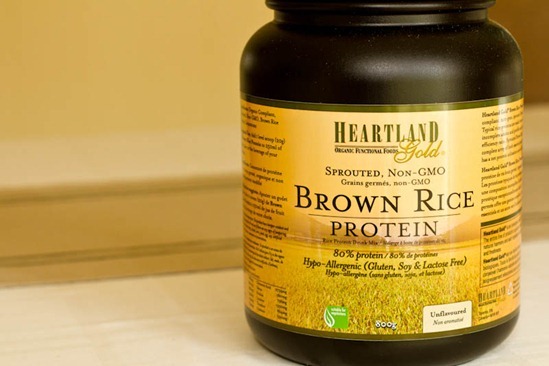 This protein powder has just one ingredient: Organic Compliant, Sprouted, Non-GMO, Brown Rice Protein Concentrate! It's vegan, gluten-free, and soy-free. I think this would be comparable to the popular Sun Warrior Protein Powder as it's 100% sprouted brown rice.
It's 80 calories per scoop and 16 grams of protein. It also has 40% of the RDA for iron which is good for me to know as a vegan.
I also love that it's a Canadian company based out of Toronto. I was not able to find a website for them though! Suspicious…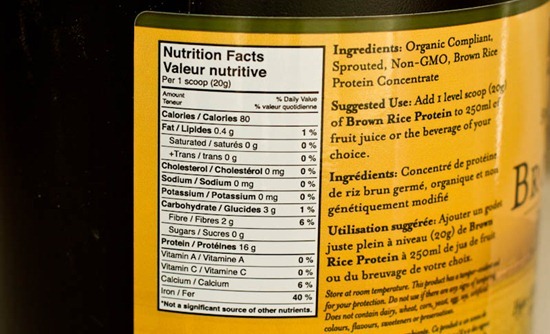 The cons?
It's a bit more chalky than the Garden of Life protein powder, but only slightly more chalky. This was me comparing them side by side, mind you. The flavour is still earthy (remember- it's unsweetened), but it's less earthy tasting than the Garden Of Life powder. Unlike GOL, it's not a complete protein source, but as long as I get a balance of protein sources over the day, it shouldn't be an issue.
I still have yet to find my perfect protein powder, but I think these are two decent options weighing the pros and cons. I will definitely buy them again.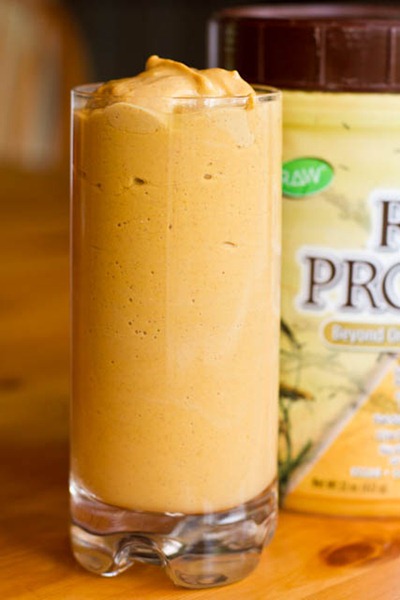 With one scoop of powder you now have a high protein smoothie base of 17 grams of protein. Add some chia seeds and other smoothie ingredients and you have yourself a smoothie that's 24-25 grams of protein per serving.
As for my energy levels? I've noticed that I don't get as hungry before lunch as I used to and I seem to be more focused and alert in the morning. I think it's probably a better balance of carbs/protein/fat for my body's needs.
Are you a protein powder fan? Which ones have you tried and loved or tried and hated?