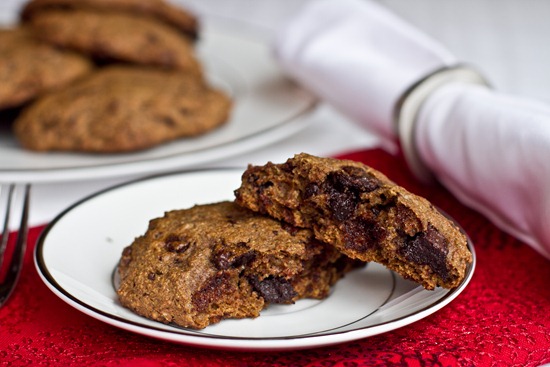 Happy Thanksgiving if you are celebrating this weekend!
Last night I finally finished the draft of my Challenge #8 post. I had no idea it was going to take this long! I am just happy to have the draft done and all the photography shot. All I have to do is write up the recipes (the worst part!) and I can't wait to show you guys the post on Sunday.
I have an incredibly delicious recipe to share with you today. It celebrates my love for French Press coffee and dark chocolate. 
Is there a better combo? I think not.
[print_this]
Perfect Chocolate Coffee Scones
Filled with delicious coffee flavour and huge chunks of dark chocolate, these scones are the perfect pick me up for an afternoon snack. Whole wheat pastry flour substitutes the traditional white flour making for a heartier taste while still resulting in a delicate scone. Enjoy with your favourite cup of coffee.
Ingredients:
1 + 3/4 cups whole wheat pastry flour (or all-purpose or spelt)
1.5 tsp baking powder
3/4 tsp baking soda
1.2 tsp kosher salt
1 tbsp sugar
1 tsp pure vanilla extract
1/2 tsp pure coffee extract (optional)
1/4 cup coconut oil, melted (or canola oil)
1/4 cup pure maple syrup
1/3 cup very strong coffee
1 tsp apple cider vinegar
1 tbsp almond milk
1/2 cup + 2 tbsp dark chocolate, chopped
Directions: Preheat oven to 375F and line a baking sheet with parchment paper or a non-stick mat. In a small bowl, mix the apple cider vinegar and milk and set aside for a couple minutes until it curdles. In a large bowl mix together the wet ingredients (melted oil, vanilla extract, optional coffee extract, coffee, maple syrup, apple cider + milk mixture). In another bowl mix together the dry ingredients (flour, baking powder, baking soda, salt, sugar). Now add the dry to the wet and mix well. Fold in the chocolate.
On your baking pan, scoop 1/3 cup of batter per scone, leaving about 3 inches between each scone as they will spread out a lot. Bake for about 10-12 minutes until golden and they slightly spring back when you touch them. Makes 6-7 large scones.
[/print_this]
Brew your coffee and gather up the wet ingredients…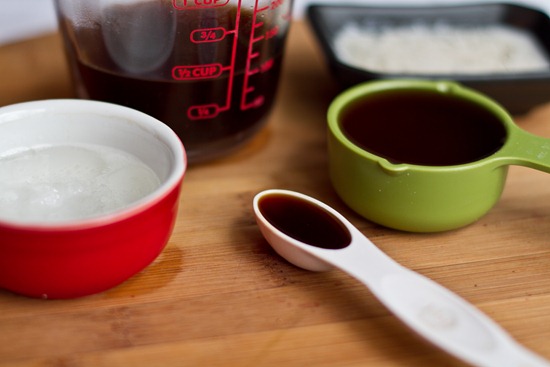 and the dry…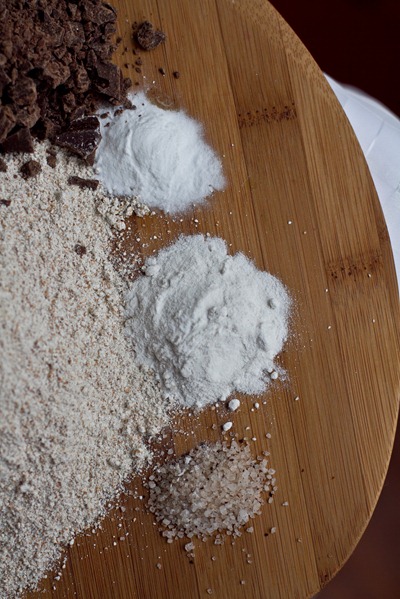 Mix.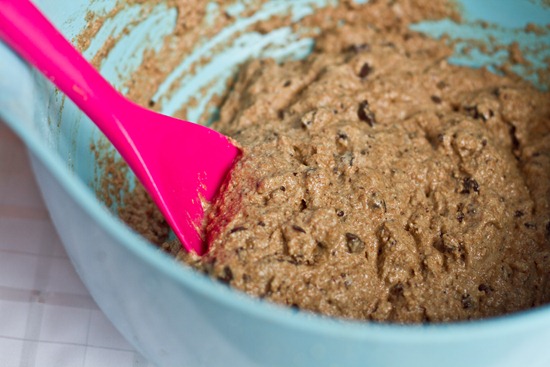 Scoop 1/3 cup batter per scone if you'd like big scones (and who doesn't?)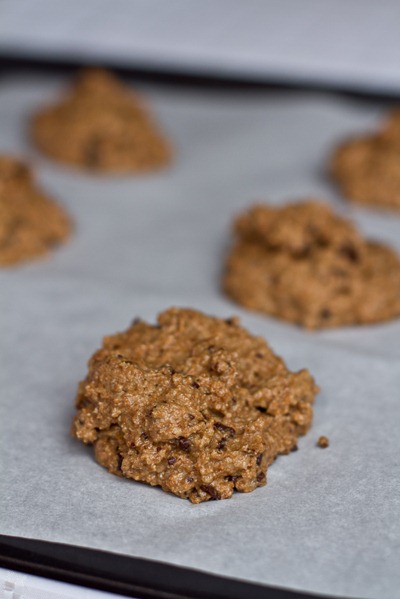 After this picture, I flattened down the scones a bit with my fingers, but I wouldn't recommend this as I think they spread out a bit too much. I would leave them in a big hunk next time.
Bake for 10-12 minutes at 375F.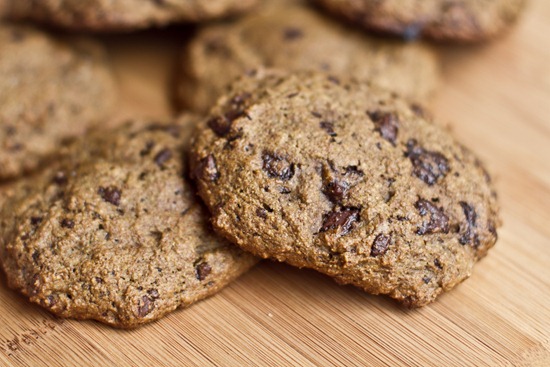 The result is a delicious and easy on the eyes chocolate coffee scone with big chunks of melted chocolate throughout.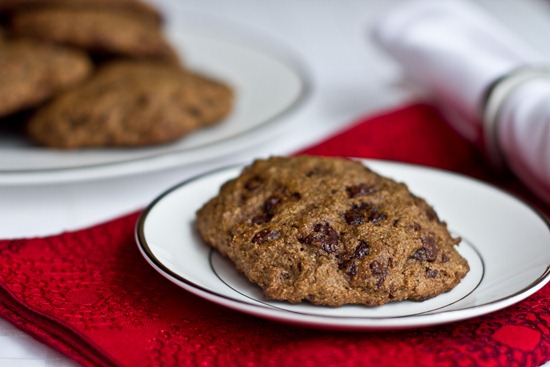 Irresistible…with French Press Coffee.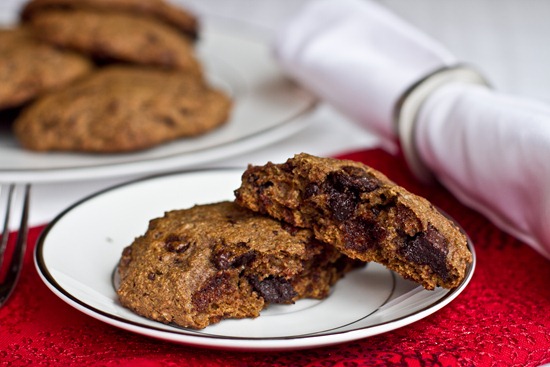 Well, only 2 days til I am flying out West to visit my family for an early Christmas get together! We were originally planning on going in December, but the flights cost over $400 more to fly in December as compared to the end of November. Such a huge difference for only a couple weeks!
Are you traveling anywhere for the holidays over the next month?