Today, I learned…
I can hear my kitchen weep after long baking days (or is that me?).
Trying (and failing) to get rid of a huge spider in the basement and injuring your toe in the process is a little something called Karma.
I will always feel a twinge of fear when I go into the basement.
It is possible to eat a whole tub of hummus in 1 day.
It's best to pretend that my neighbours can't see me when I'm photographing my breakfast outside in my robe and slippers.
Hummus will always make me feel warm and fuzzy inside and should be a food group (see above).
New Wal-Mart slippers make me happy. Very, very happy. Even if Eric laughs at me.
I want to invent thigh-high slippers for Northern climates. Slippers are fun and all, but I'm still freezing.
Sketchie steals all my bobby pins and hair elastics and drops them down the heat vents.
Making delicious homemade croutons is much easier than I thought!
It has been far too long since I have had homemade croutons on a salad! What gives?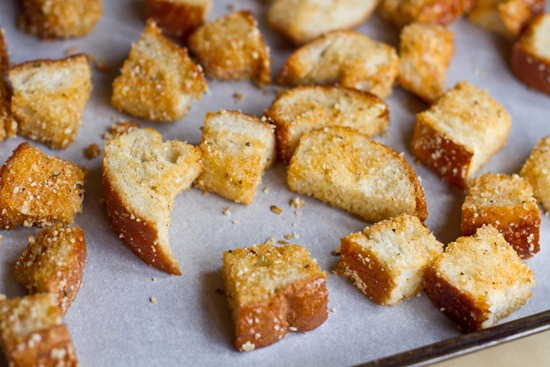 Homemade Croutons
Endlessly customizable.
Adapted from here.
Ingredients:
1/2 Loaf of fresh Italian or sourdough bread, sliced and cut into 1/2-1 inch pieces
1/4 cup plus 2 tablespoons Earth Balance OR olive oil (I prefer taste of Earth Balance on these though), melted
2 garlic cloves, minced
1/4 tsp paprika
2 tbsp Vegan Parmesan cheese
1/4 tsp oregano
1/2 tsp dried Parsley
Freshly ground black pepper
Kosher salt, to taste (I used about 1/2-3/4 tbsp I think)
Directions: Preheat the oven to 375˚F. Mix together the melted Earth Balance/butter, granulated garlic, paprika, oregano, and pepper in a large bowl. Add in cut up bread pieces and mix well making sure that the bread cubes are evenly coated. Season generously with salt, to taste. Arrange the croutons in a single layer on a baking tray and bake for 15 to 24 minutes, or until golden brown and crisp. Let cool. makes about 3 cups worth (I used 1/2 loaf of bread).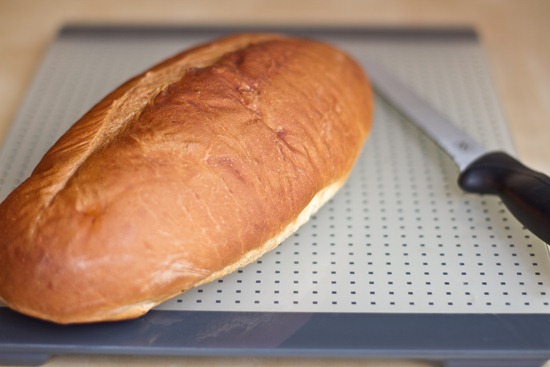 I only used half a loaf of Italian bread because I wanted to save the rest to make homemade sandwiches to go with our salads.
Slice it up, whatever size you desire!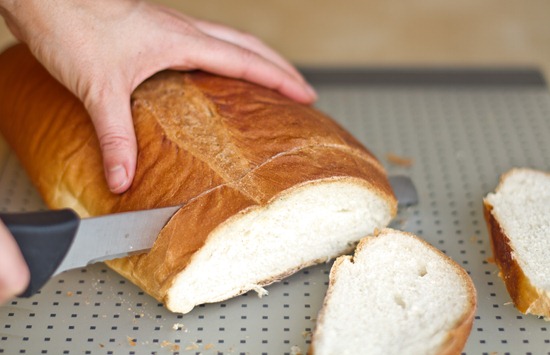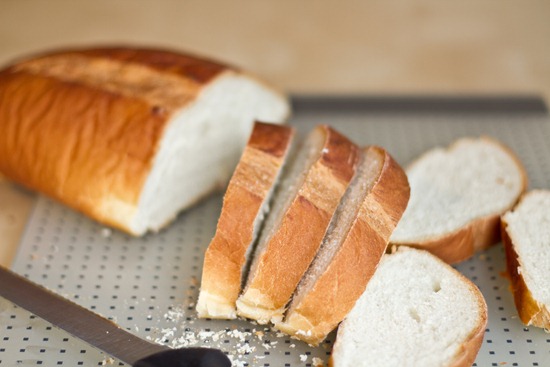 Cut into however big you like your croutons! I was going for huge ones today. :)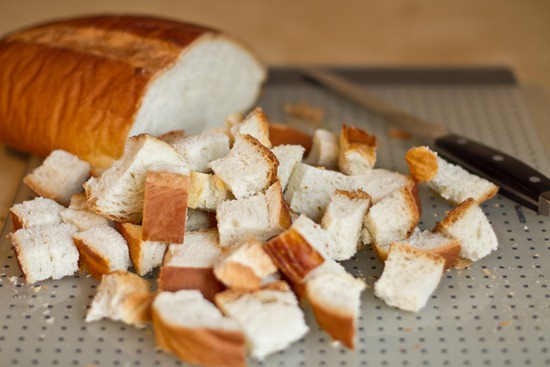 Mix into sauce.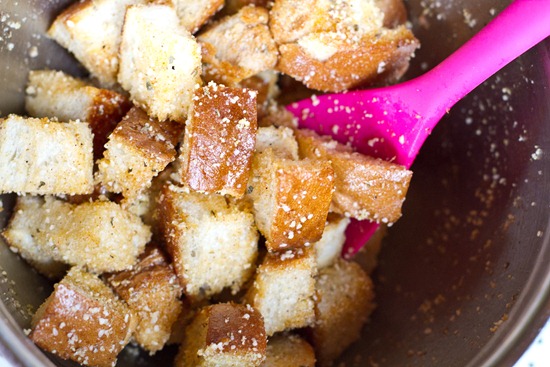 Taste. Mmmm. Adjust seasonings. Mmm.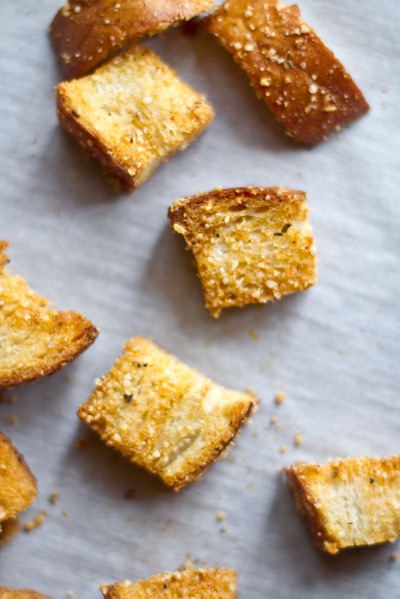 I like my croutons a bit chewy in the middle so I only cooked them for 15 minutes at 375F.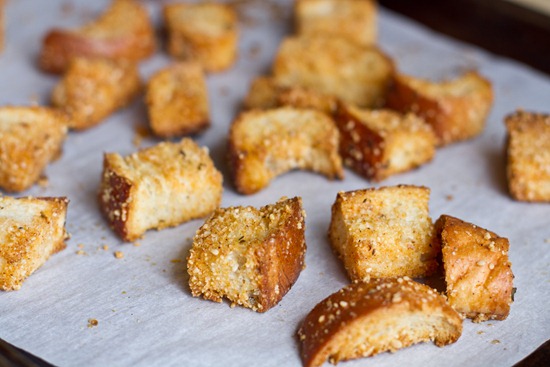 Today, I also learned that I advanced to Round #6 of Project Food Blog….a big THANK YOU for your votes!!! :) My heart was in my throat as I scrolled down the page to see if I advanced.
Onward to Challenge #6- a packed ROAD TRIP MEAL- that is due Sunday.
What did you learn today?