Good evening :)
Our Champagne tour yesterday was really fun. We got to tour a couple wineries and learn about how everything is made. The best part of course was the tasting…and a close second was the scenery of Champagne Country. Just breathtaking.
Here are a few more pictures…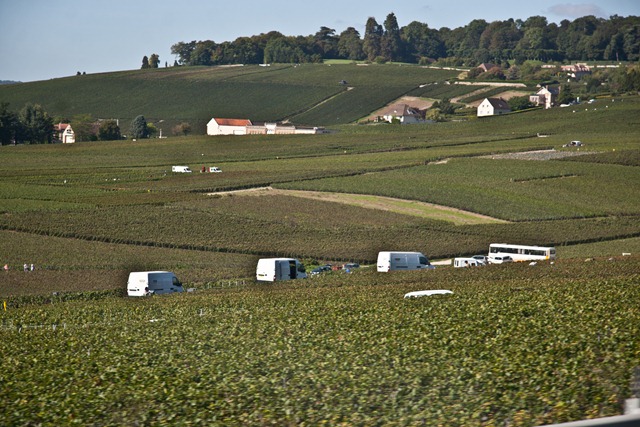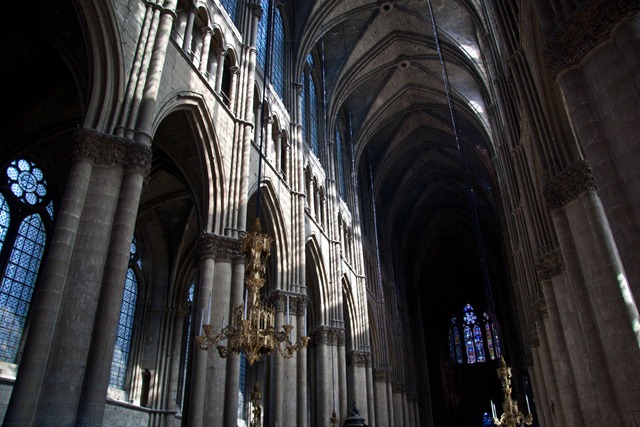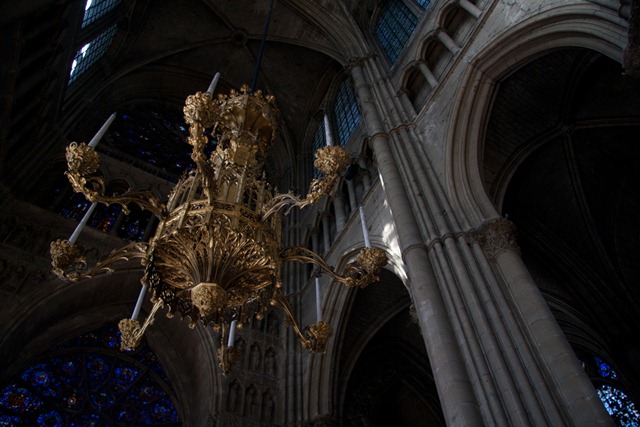 My second favourite picture so far: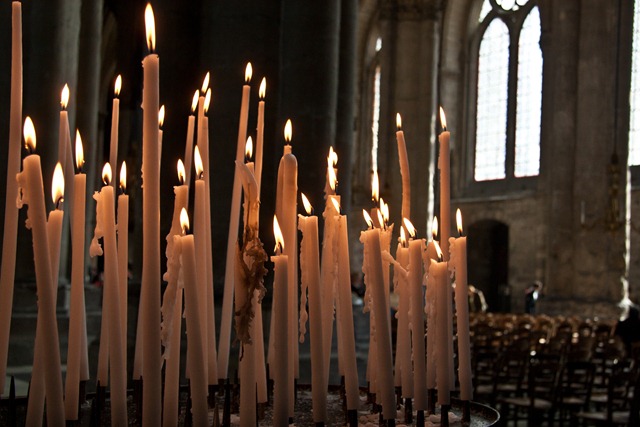 Lunch was here: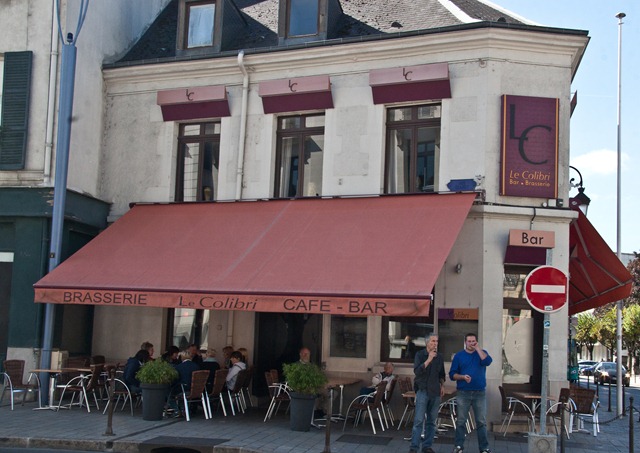 Mom had a curry risotto:
Kristi had a smoked salmon and shrimp salad: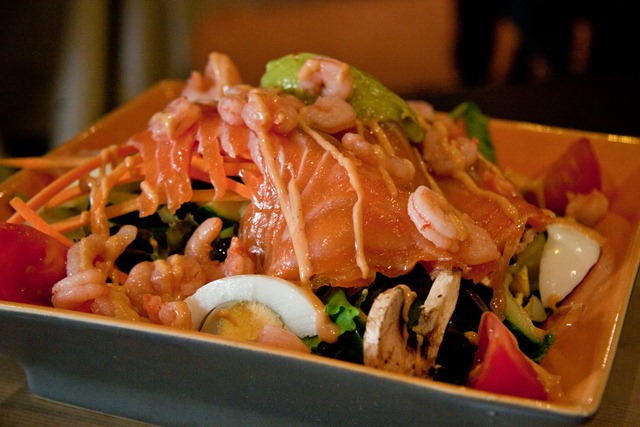 The chef was an old school, 'I don't cook anything that is not on my menu' type of chef, but I turned on the charm and amazingly, I was brought a delicious meal.
It just took A LOT of effort at this restaurant. Nothing I can't handle though. ;) I'm a tough cookie.
It was potatoes, zucchini, cabbage, carrots, and parsley in a balsamic reduction. Pretty sure he also used butter, but there was nothing I could do at that point except eat it and smile. :)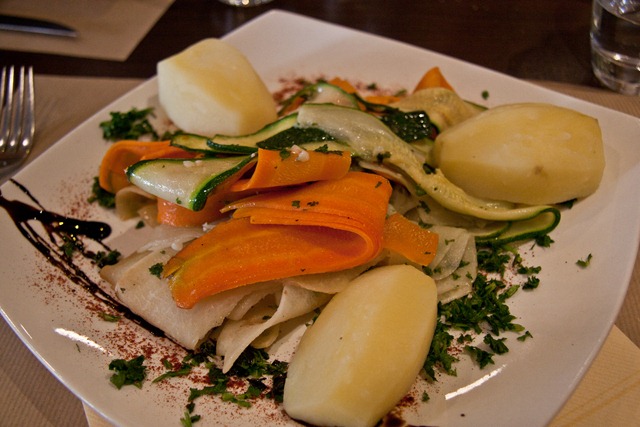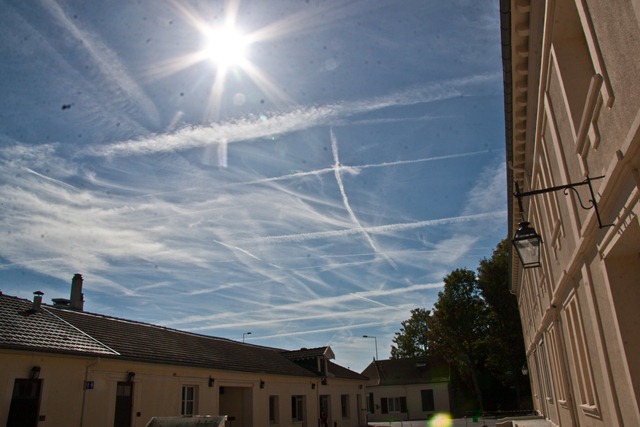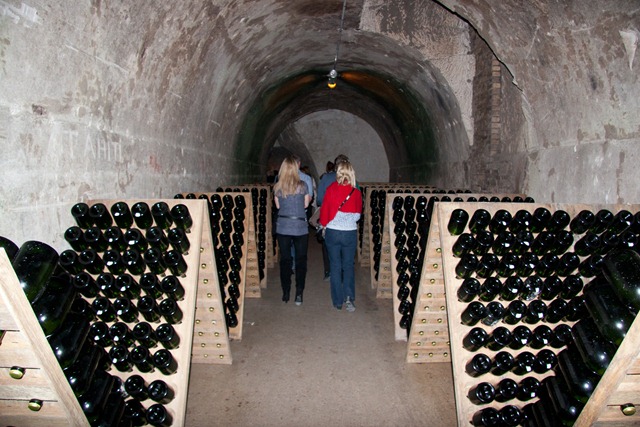 We arrived back to the hotel around 6:30pm and we were absolutely pooped. We mustered up the strength to head downstairs for dinner in the hotel. No gussying up last night!
Knowing that the food in the hotel was already superb (breakfast buffet!), we had no worries about eating there. I had full confidence the chef could prepare me something.
We started with bread and trail mix and devoured both.
So good.
I was brought a Ratatouille type dish with Edamame and it was pretty much the best thing I have tasted in a long time. I don't know what he did, but I was one happy girl!!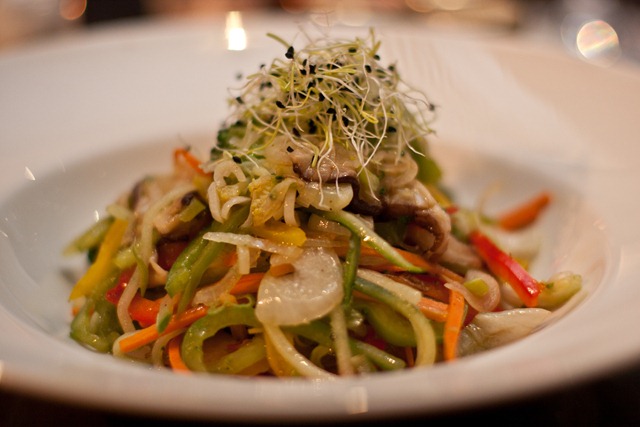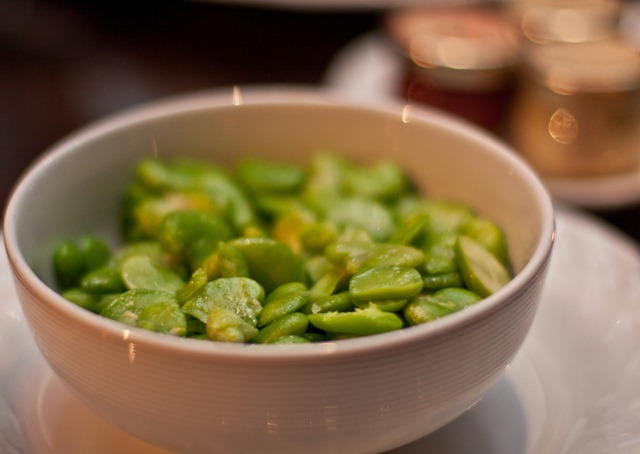 Words cannot describe how good that meal was.
Also happy were OSGMOM and Kristi with their pizzas!
It was a great meal.
This morning my sister and I headed to the gym and busted out a quick 5-6 km run. After showering it was time to eat another amazing breakfast before we started our busy day of sightseeing.
My sister got me to try my very first coffee complete with caramel flavoured sugar and soy milk.
It was SO GOOD!!!!!!!!!!!!!!!!!!!!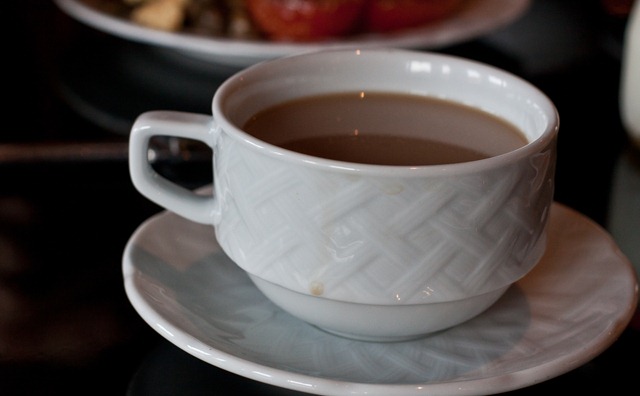 Oh no, I might be hooked on Coffee!!!! lol.
My sis drinks it a lot and she said the coffee here is out of this world.
I had leftover Edamame from last night, so I got it to go knowing that it would make an awesome addition of protein to my breakfast this morning. I LOVED it!!
Along with sautéed mushrooms, tomato, grapefruit, mango, and kiwi.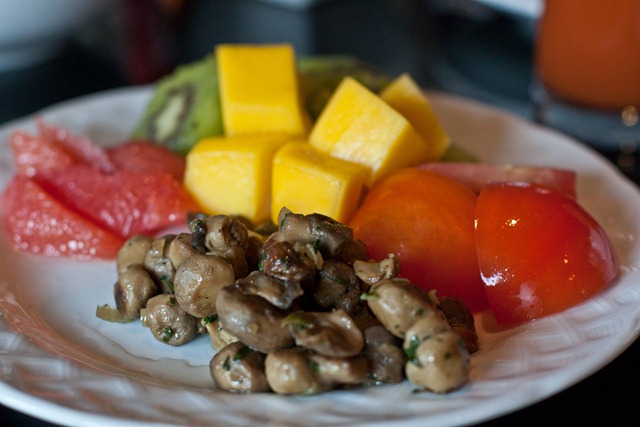 Fresh veggie juice!!!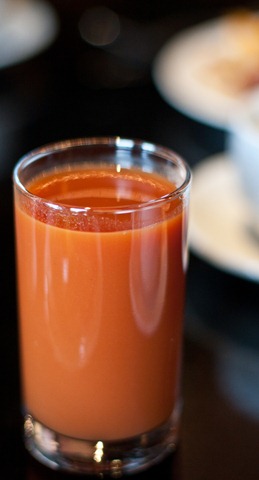 I like big breakfasts. :)
My sister's breakfast (she always tries to make her plate look so nice and wants me to take a picture. So cute!)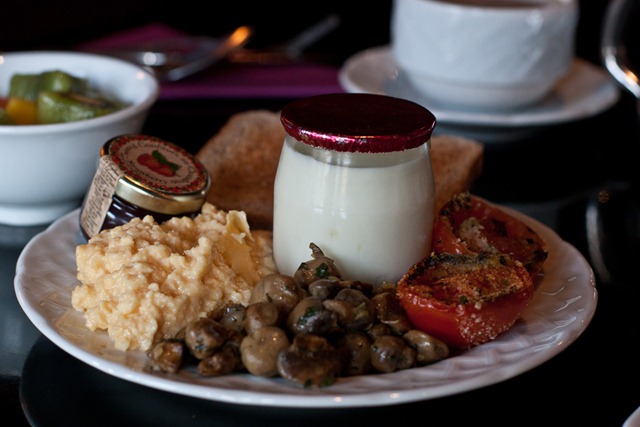 Then we were off to Musée du Louvre!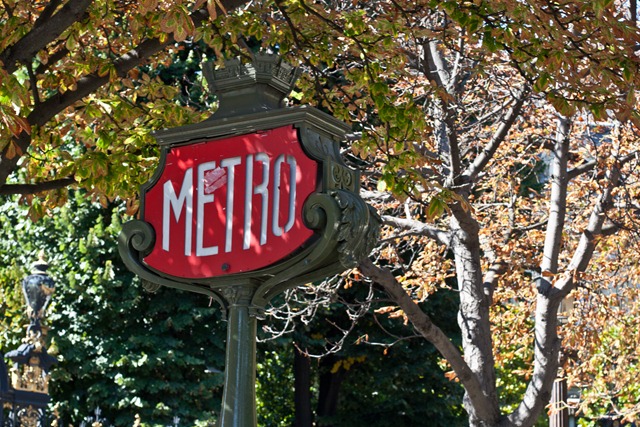 If you ever come to Paris I strongly recommend the Paris Pass. You not only have access to all the tourist attractions, but you get to skip all the long lines!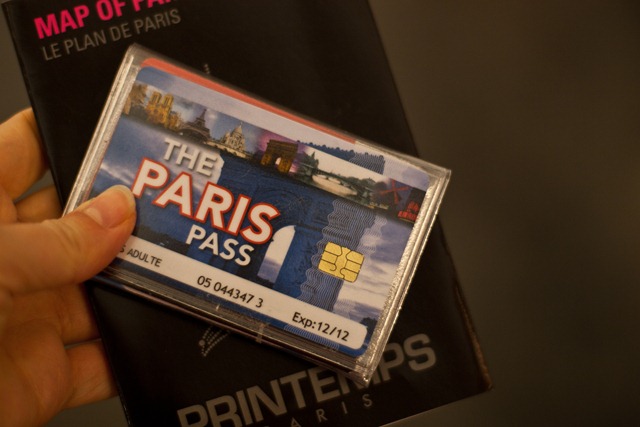 We posted some Operation Beautiful notes around Paris!
It says you look beautiful today.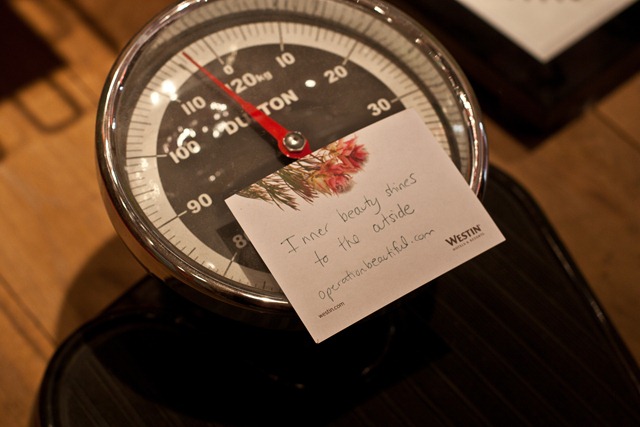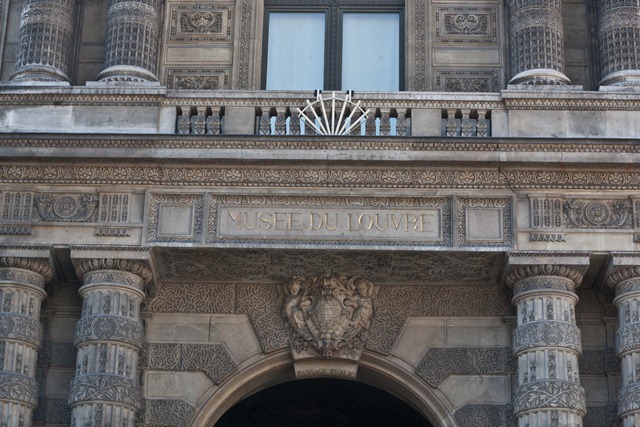 The Louvre was spectacular!!!!!!!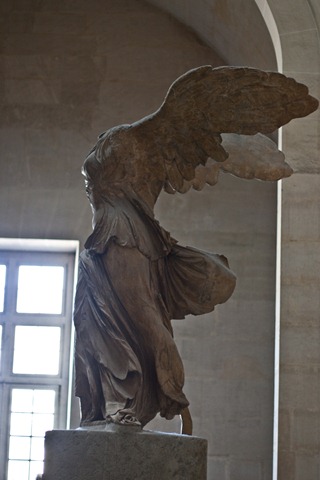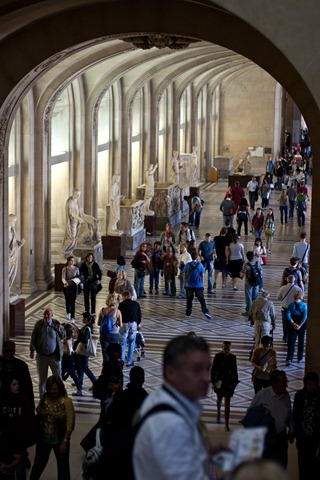 Then we arrived to the MOB SCENE!!!!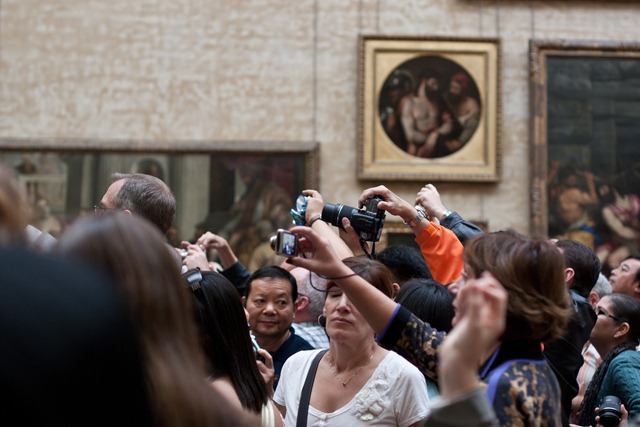 Who could it be?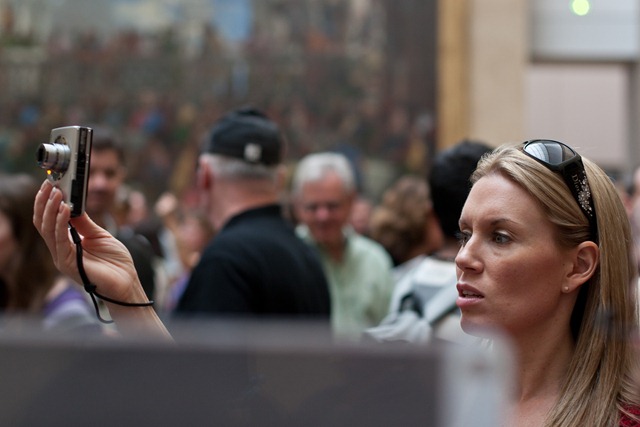 Celebrity sighting!!!!!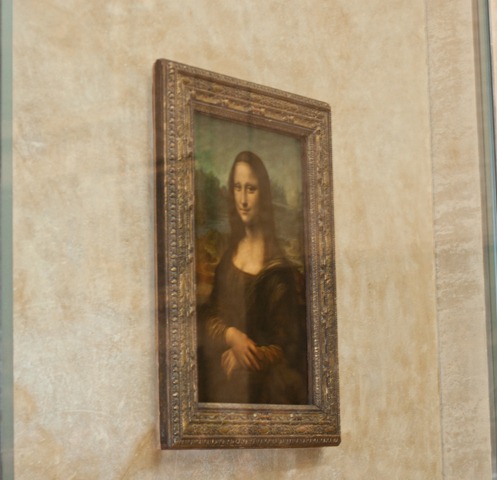 I'm such a nerd, but I got so giddy when I saw Mona. My heart went a flutter. I refrained from posting an Operation Beautiful note on her…(I think I would have been shot!)
I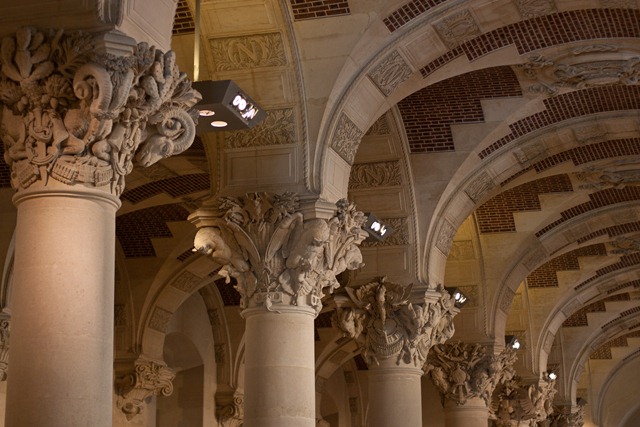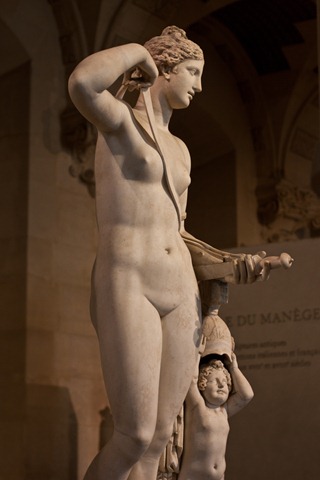 Awesome, awesome, awesome.
Then it was time for some authentic French Crepes!
A blog reader told me that Le Sarrasin et le Froment is one of the best places for crepes AND I could find a vegan crepe!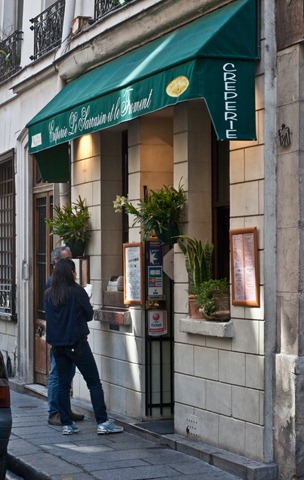 It had so much charm! Tiny, creative, and so French.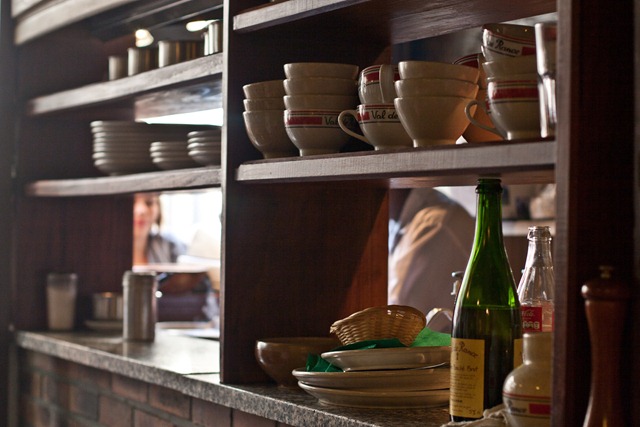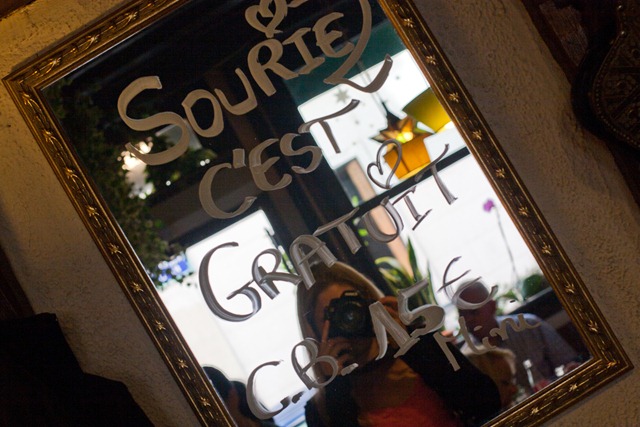 The sign above means 'Smiles are free' :)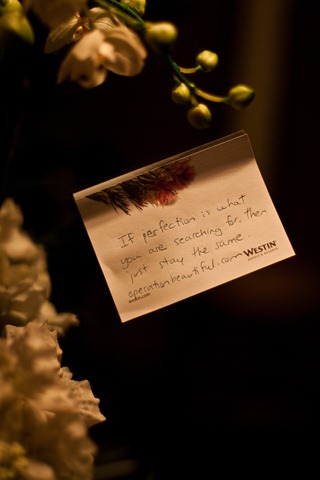 Yes we went to town.
I had the Mushroom + Provencal crepe and it was out of this world! I have to try to recreate this at home. I LOVE crepes.
My sis had some kind of goat cheese one with walnuts, tomato, and salad.
Mom had ham and cheese. They both raved about them!!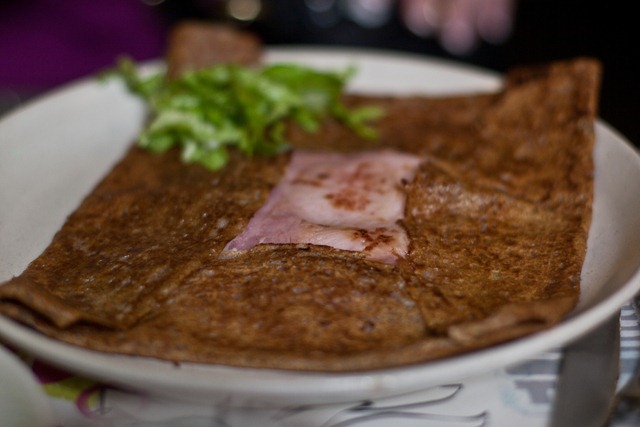 I have many more fun pictures to show you, but we are heading out to dinner and the Eiffel tower tonight!
By the way, voting for the Foodbuzz challenge begins today! My first entry can be found here. Head on over and place your votes for your favourite entries.
I'll be back! (said in Terminator voice).