Good morning!
Last night I forgot to make my planned Vegan Overnight Oats, so I threw them together this morning and I patiently waited. I distracted my growling stomach by shipping out orders and trying to fix my blog that was down.
While I worked, Sketchie got caught up on his beauty sleep (he only got 18 hours yesterday!).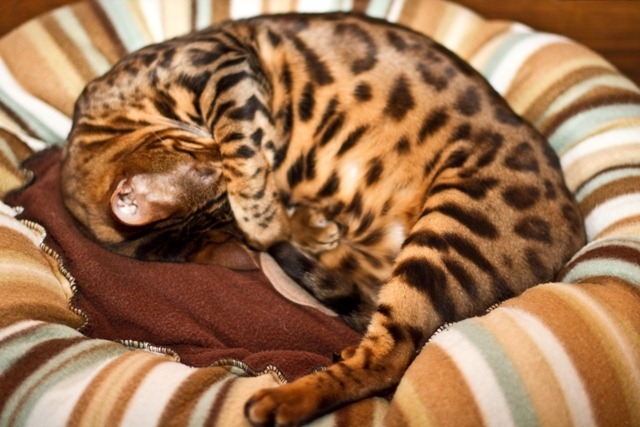 When he sleeps I am overcome with an urge to tickle his toes. I try to refrain myself, but it is hard. He curls them up all cute!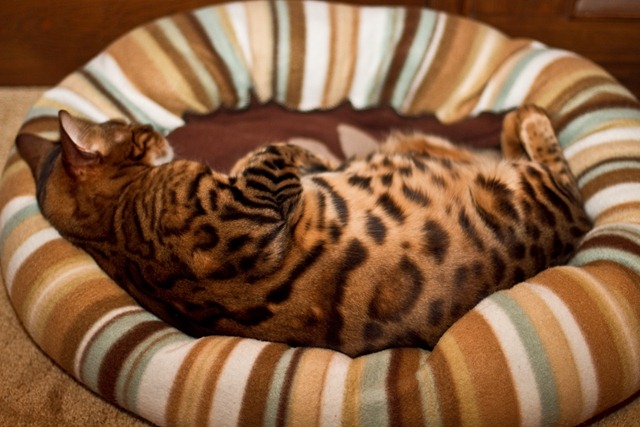 I checked on the VOO after 35 minutes and even though it was still soupy, my stomach demanded to be fed. So soupy VOO it was. ;)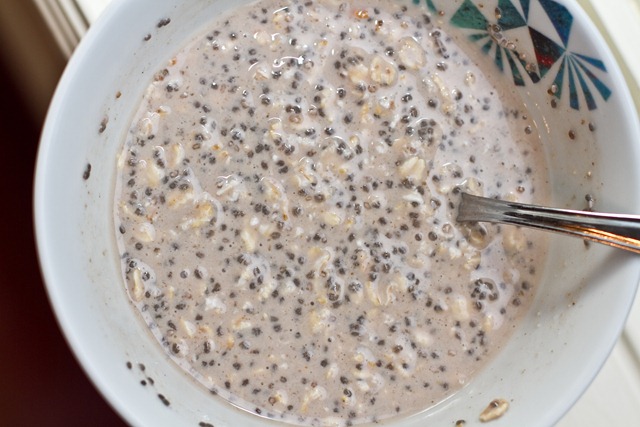 I also made some GREEN banana soft serve!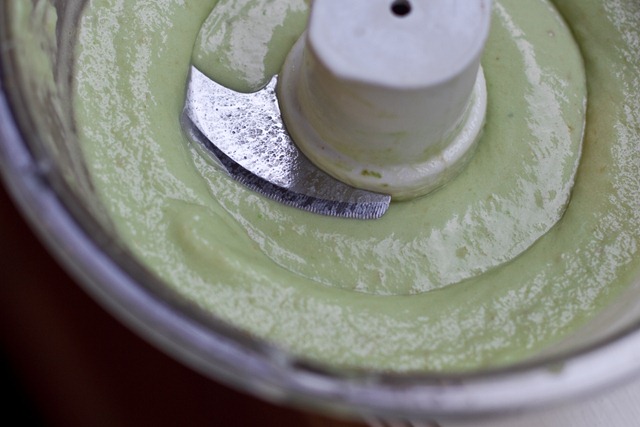 Avocado Soft Serve
Ingredients:
1 large frozen banana
2 tbsp avocado
1-2 tbsp almond milk
Directions: Add frozen chunks of banana and 2 tbsp fresh avocado and process in food processor. Add almond milk to speed along the process if necessary.
It is very buttery tasting. At first I wasn't sure if I liked it, but it grew on me like most green things do.
Delish.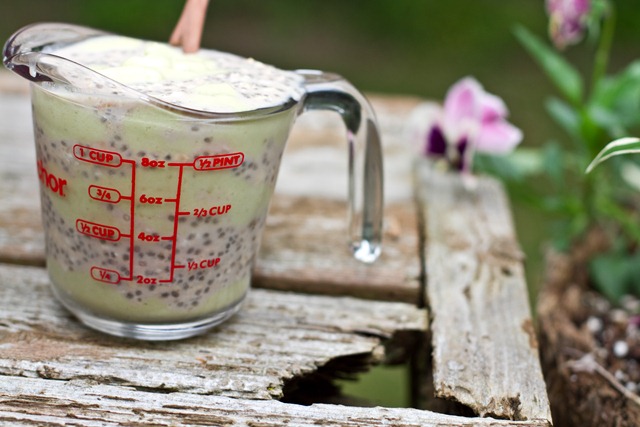 How To Bounce Back From A Race
I ran my second 10km race on Monday and I busted my butt legs to shave 7 minutes off my PR.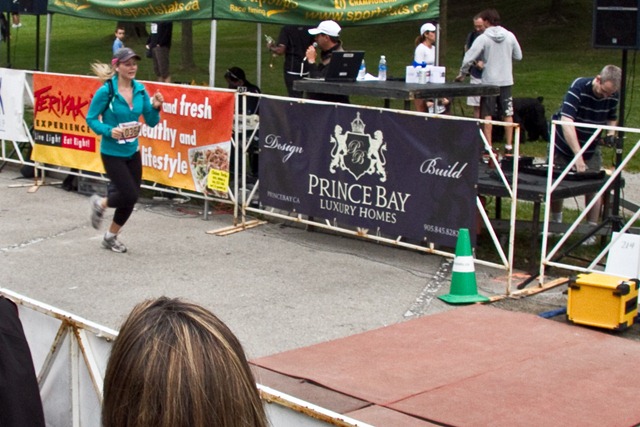 Afterward, my leg muscles were ready to up and leave my body. They were not impressed with me!
Specifically, my left shin was tight and pulsing with a what-the-heck-was-that ache. This was new for me because I have never had a problem with sore shins before. I suspect it had something to do with sprinting at the end. My quads also hurt as well as my hamstrings. I was tight all over! Dare I say even more tight than following my last half marathon.
Here is what I did to recover:
1) Immediately following the race, I stretched my muscles.
I think it is very important to stretch immediately following a race because if I don't every muscle seems to clench up and get super tight and cranky. I spent about 5 minutes stretching my shins, quads, hamstrings, and Achilles.
2) After stretching, I ate.
After stretching, I had a large banana. Immediate post-race fuel is important, even for a 10k.
3) Within 1 hour of finishing the race, I ate a replenishing meal with plenty of carbs, protein, and healthy fats + H20.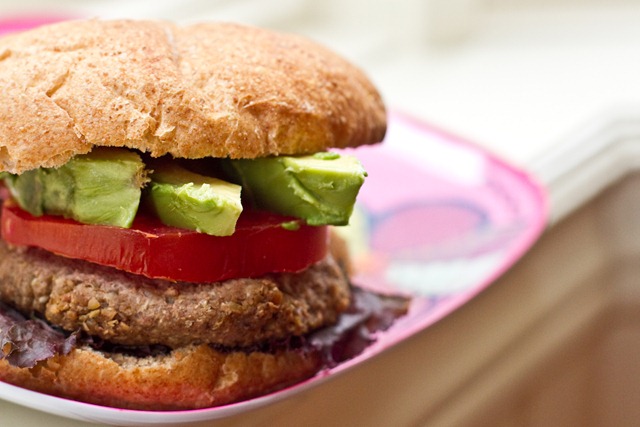 Even though it was only 9:30am I mowed down on a burger!
4) After my meal, I drank lots of water.
5) Next, the dreaded ice bath.
Ice baths are not fun, but they work. Period.
Here is how I rock the ice bath: I fill the tub with cold water so it just covers the tops of my legs. I get into the tub (with a sweater on! No, I'm not joking) and after getting in, I slowly pour a small bag of ice into the water a little bit at a time. I check the water temperature and aim for it to be around 55-60F. Be careful not to make it too cold, or it could damage your muscles. It should not be painful, just cold. I highly recommend wearing a sweater though. It sounds crazy, but it helps so much. I roll mine up a bit at the waist so it doesn't get wet. :)
6) That night, I went on a light 1.5 mile walk to get the blood flowing in my legs.
I do think a bit of light activity helps the recovery process. I think the worst thing you can do is sit all day following a race (unless of course you are injured). Relaxing and kicking up your feet is necessary and well-deserved, but a bit of walking helps too.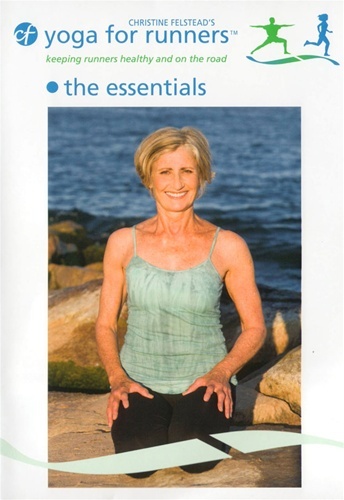 7) The morning after the race, I did Christine Felstead's Yoga for Runners.
This is a 45 minute yoga DVD that is targeted specifically for runners and focuses on stretches and poses that soothe common sore & tight spots. This DVD is perfect for beginners (like me!) and moves at a good pace which is great when you are sore and your muscles aren't moving very quickly.
I fell in love with this DVD and use it several times a week. I would highly recommend it to all the runners out there!
8.) Another light walk in the evening.
9) Two days after the race, my legs felt good enough to do a test-run.
Yesterday I headed out on the road, without a watch (I didn't care about time only how my body felt), and I did an easy 2 mile run. A short run at an easy pace is a good way to ease your body back into your normal running routine and there is no pressure to go fast. I stretched a lot afterward.
10) Chocolate.
Need I say more? ;)
It is now Thursday and my muscles have decided to forgive me. Whew.
Do you have any muscles that tend to get sore quite easily? Do you have any weak spots or areas that are vulnerable to injury?
I would have to say my most vulnerable area is my groin area. It always seems to get tight even when my other muscles are fine. My Achilles also seem to be vulnerable. Last Fall after my second half marathon, my left Achilles was quite sore and I had to take 2 weeks off running. I think this was from all the hills along the course and also that it was very cold during the race (about 1-2C). Eric and I are hoping to get back into strength training again this Fall, so I hope to strengthen up my body again. Leg work, ab work, and arm work shall be done.