Bang, bang, bang, bang!!!
Ring, ring, ring, ring, ring!!!
Bang, bang, bang, bang!!!
This is what Eric and I had the pleasure of waking up to at 3:30 in the morning!
Two people decided that it would be a good idea to wake us up by pounding super loud on our front door (and a few windows) and ringing the doorbell 6 or 7 times.  I tell you I have ever in my life woken up in such a fright. The adrenaline was pumping through my veins and I was instantly awake, despite being in the middle of the night.
I did what any girl would do in my situation; I shot out of bed and put on a pair of jean shorts.
Eric said, 'Where are you going?'

'I don't know, but should I need to leave I will need shorts on.'
It's kind of one of those things that you look back on and laugh. At the time I was all business. I had a plan and my shorts were coming with me.
My heart was pounding in my chest. Just before the loud banging, I was having a scary dream, so my nerves were already on edge.
Eric and I walked to the front bedroom to peer out at the street.
We saw two sets of footprints going diagonally across the lawn, where the people had run across the lawn. The grass was still bent into the ground.
All kinds of thoughts were going through my mind. Who would do such a thing?!
'Just some kids playing nicky nicky nine doors Ange. It's summer…'
Sketchie too was anxious. You know when you can see anxiety and fear on an animal's face? They kind of perk up their ears, get very still, and listen closely. When Sketchie does this it totally creeps me out, lol.
I didn't sleep for a long time.
I looked at the clock and it said 4am. I said to myself, 'Not even 2 hours until daylight, then I can get up and everything will be better.'
From 4-5am I listened to every creak in our old house (there are many more than I ever dreamed). Finally, I calmed down and sleep won the battle of the nerves. I had nightmares about someone breaking into the house. However, my Brother in Law Dave brought over a Great Dane and saved the day (hahaha!). I woke when the sun rose. I thought to myself, 'I'm glad it is light out now.' before drifting back to sleep until 7am.
Needless to say when we got up this morning we both felt like we were hit by a truck! I woke up with a headache and dark circles under my eyes.
A Green Monster was called for…I had planned for vegan overnight oats, but I just wasn't feeling it. I needed greens and I needed Maca!
And tea. Copious amounts of tea!!!!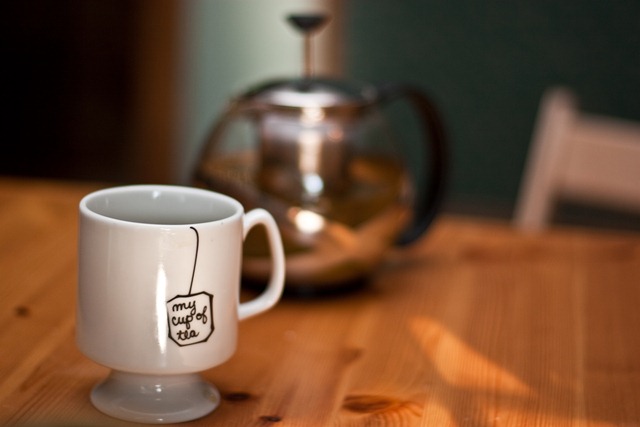 I felt better already. Her Mix-A-Lot calms me. The blending is very hypnotic to watch.
Look at this awesome Green Monster glass that Nancy made me!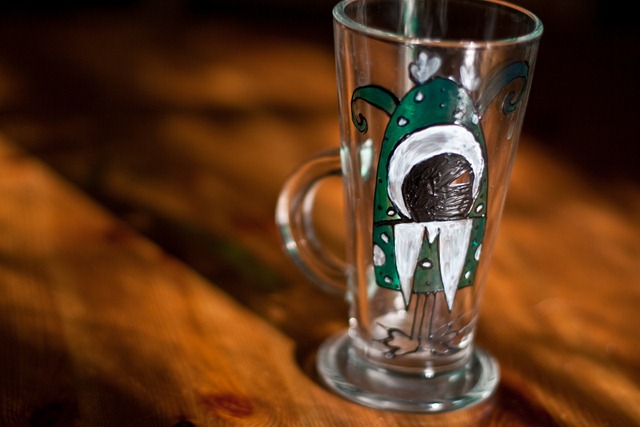 hehehe!!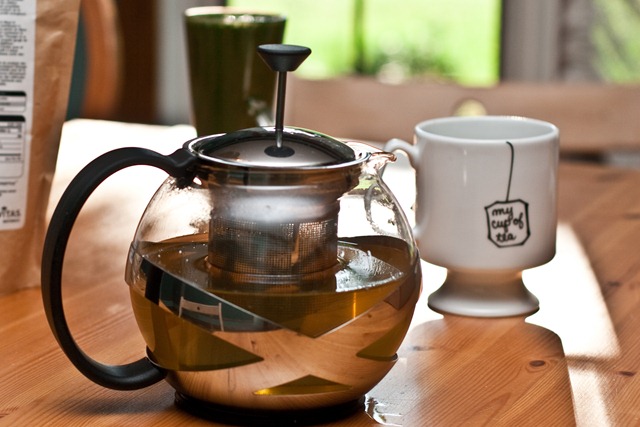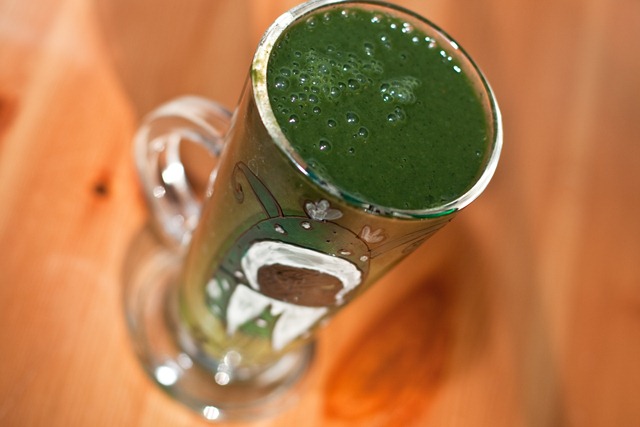 In the green monster: 1 cup almond milk, 1/2 scoop Amazing Grass wheatgrass powder, ice, kale, blueberries, 1/2 frozen banana.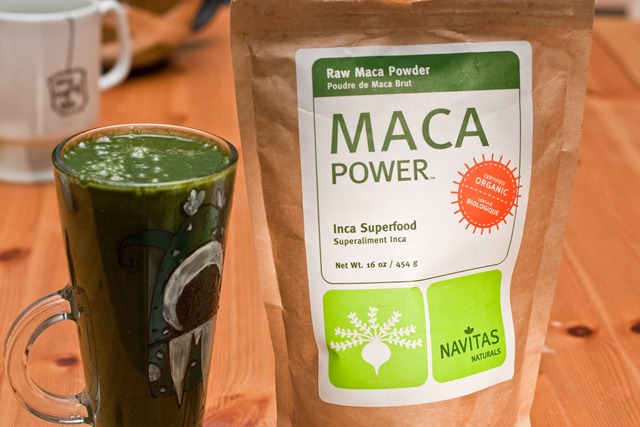 and a Raw Energy Cookie Bite on the side!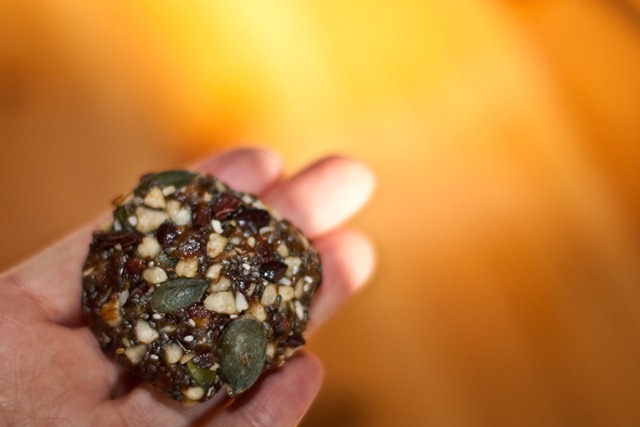 I felt a lot better after this breakfast.
Have you ever been woken up in the middle of the night with a fright?