Wake up in the morning feeling like P Diddy,
Put my glasses on, Im out the door – I'm gonna run this city,
Before I leave, brush my teeth, fill my Camelbak,
Cause when I leave for this run, I'll be sprinting back.
I put some moleskin on my toes, toes,
I laid out all my workout clothes,
Got my pepper spray and my cell phone,
My shuffle playing my favorite cds
Trying not to get too stiiiiiiicky.
Don't stop.
That my friends, is how I woke myself up for the first half mile of the run early this morning!  :biggrin: Sometimes I make weird rhymes to music to entertain myself.
All day yesterday I was missing my early morning run. I took a rest day yesterday and I was really missing those morning endorphins. It's funny how quickly the body starts to crave endorphins at a certain time! I definitely felt more sluggish yesterday morning than when I got in a good workout before work. It's a Catch-22 really; the body craves endorphins but you know you should rest your body. Sometimes taking a rest day is as difficult as convincing myself to workout on other days. It just depends on the day!
This morning I leaped out of bed and threw on my workout clothes. I put my workout clothes next to my bed so I could get ready quickly before 'thinking too much'.
"I have to exercise in the morning before my brain figures out what I'm doing." ~Marsha Doble
One of my favourite workout quotes!
For years, I used to workout first thing in the morning, literally within 15 minutes of getting up. I would be half asleep during the first 20 minutes of the workout, but then the endorphins would wake me up and it was all downhill from there.
I filled up my Camelbak and popped a couple medjool dates in my mouth for some energy.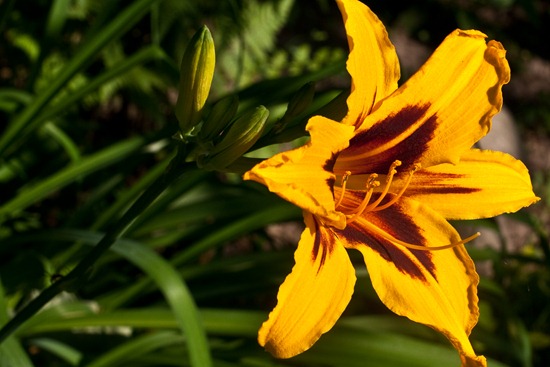 We overslept until 6:45am so by the time I got out there it was 7am and HOT!!! It was already 25C when I left.
The run:
Distance: 5.01 miles
Time: 42:29 mins
Avg pace: 8:28
Mile Splits:
Mile 1: 8:50
Mile 2: 8:25
Mile 3: 8:35
Mile 4: 8:21
Mile 5: 8:11
It was a great run and I had sweat pouring out of me upon my return. I came home and had an icy shower and then sprinted to make breakfast. A Green Monster was on the menu today.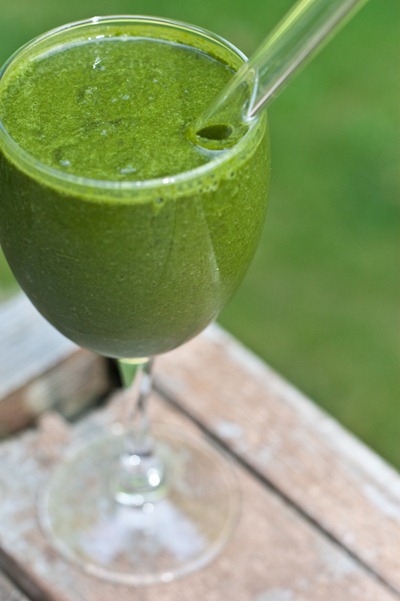 Post-Run Green Monster
Ingredients:
2 cups of purple kale
1.25 cups almond milk
1 tbsp chia seeds
1/2 scoop Amazing Grass Chocolate Amazing Meal Powder
1 large frozen banana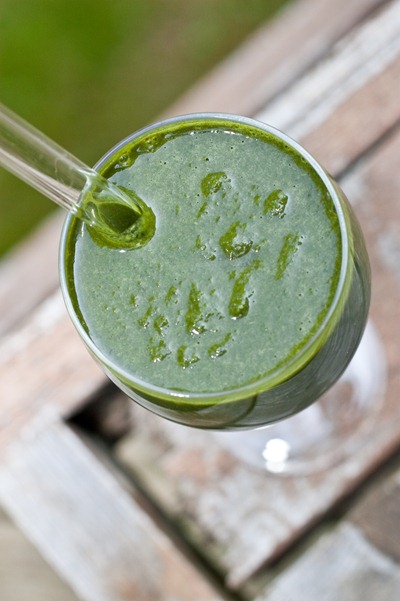 Yum!
On the side I had a trial of a new GF + Raw Glo Bar with some peanut butter on top.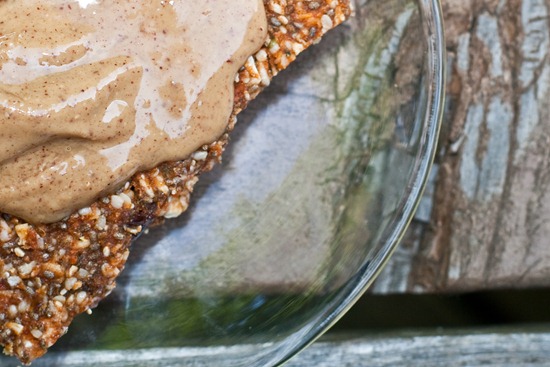 Perfect post-run breakfast!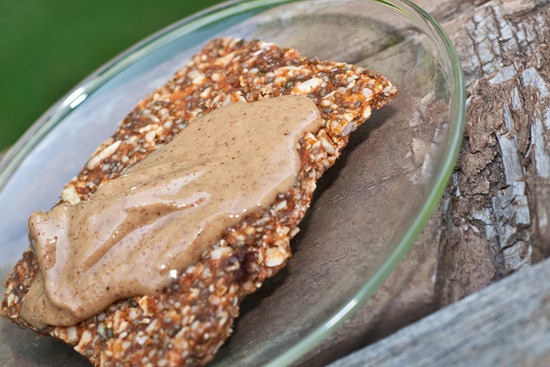 I will have to water these guys later…!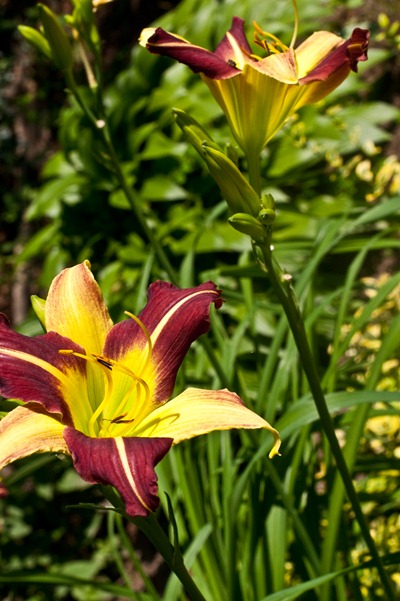 Today's question: Do you do anything to entertain yourself during workouts? Anything odd/strange/funny or tricks of distraction?
Shipping out my orders now and then market prep begins today. I am officially half way through the work week…just gotta make it til Saturday night. Stay cool!