Good morning!
Yesterday ended up being quite a productive day, that is, after I stopped shopping for Spring races and snuggling Sketchie to death! ;) I am almost caught up on my emails. Now, I need to update the Green Monster Movement submissions and then get caught up on Glo Bakery stuff (gulp!!). I got a lot or orders while away so I will be busy as a bee after Easter weekend.
This morning I got up and prepared for a run along the Murder Hill route. I have not run this route since last Fall, so I was a bit scared!
Let's just say the Flat running party of the past 2 weeks is officially OVER!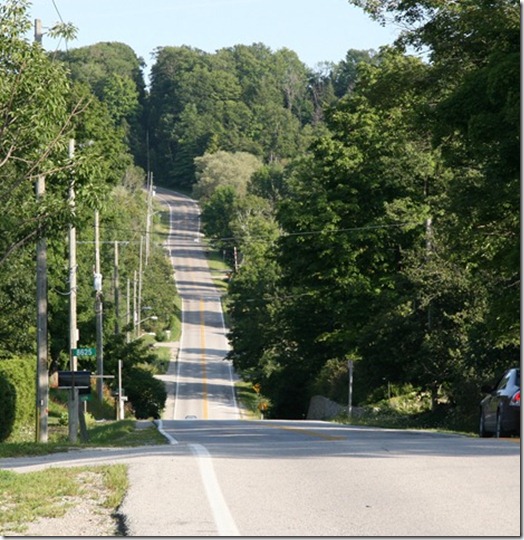 I shed a single tear.
I filled my Camelbak with an energizing mixture of gin and tonic…haha..I joke, I joke. ;) I actually filled it with chilled Japanese Sencha green tea. It was deelish and very energizing.
My pre-run fuel– two handfuls of Mulberries by Navitas Naturals: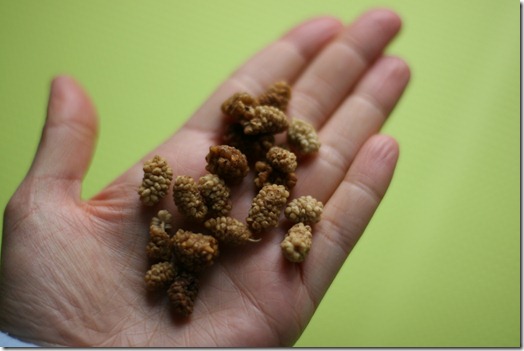 Love those lil' guys!
The run was a good one despite all the hills, I managed to pound out a decent pace.
The run:
Distance: 6.75 miles
Time: 1 hour 7 mins 35 seconds
Avg pace: 10 min/mile
My goal for this run was a negative split (quicker second half than 1st half). I have a very hard time achieving a negative split when I do hill runs, so this was a challenge for me. Last year I rarely achieved negative splits on these runs because after the hills I would be burned out and slowly taper off to a slow, dying crawl. :mrgreen:
Today was a success though…just barely:
Running out: 34 minutes
Running back: 33 minutes 25 seconds
I sprinted the last 300 metres or else I would not have made it. I was quite happy with this split because it included 3 brief walking points on the way back, that I didn't have on the way there.
Breakfast featured this bad boy! Bob sent me a bunch of samples of oats when I was testing them for my Glo Bars. I ended up using their regular organic oats for my bars, but I sure do like their extra thick oats for oatmeal. So chewy!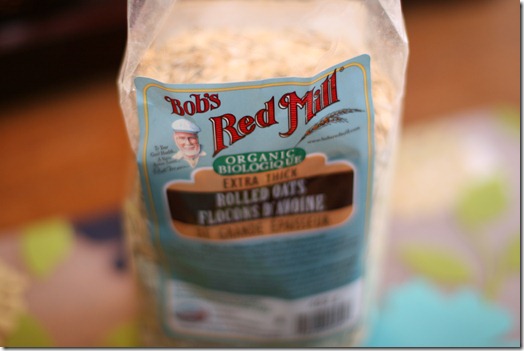 I am so glad I saved this because I was in such a maple mood this AM! This stuff is GOOD.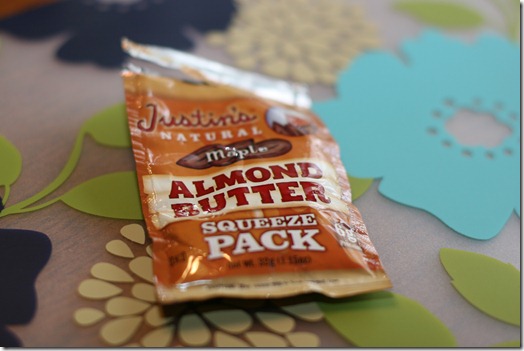 Into the pot went:
1/2 cup extra thick oats
1 cup hemp milk
1/2 cup water
vanilla
cinnamon
pinch sea salt
Then I topped it with the maple almond butter and pure maple syrup!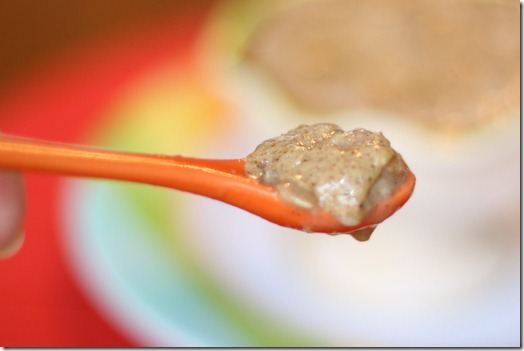 Off the hook!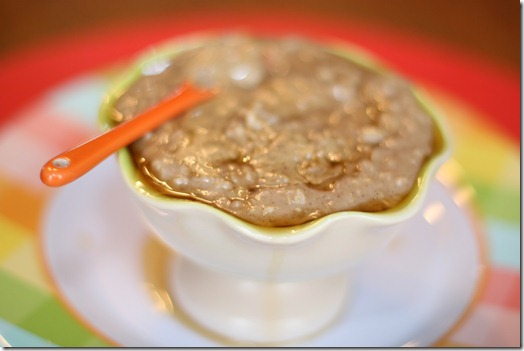 I used my new plastic dishes from Target- they are very Easter like! :) The spoon is from a Kitchen store in Tanger outlets though.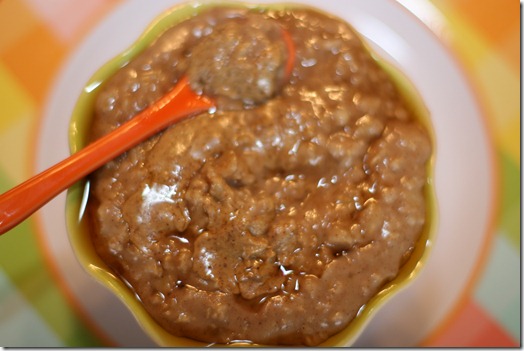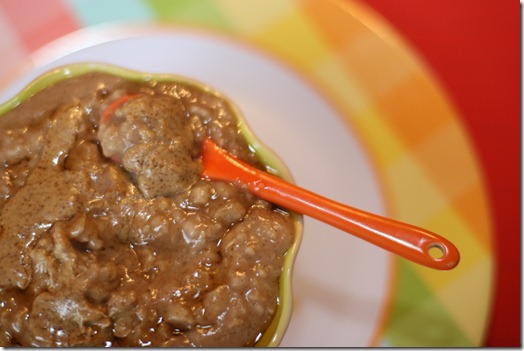 I also made some vegan marshmallow squares to bring to our family get together. It is the same recipe off the box of Kellogg's (I still remember it from when I was a child!!) except I used vegan marshmallows, organic sprinkles, and margarine.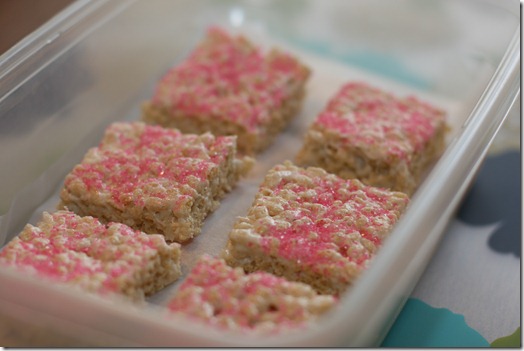 I am off to pack up now. We are off to the in-laws for a big Easter get together! Sketchie is very excited to go for a long car ride. :)
Have a great day! See you from the in-laws.