So….what does one do when they have the post-vacation blues?
Sign up for a fun Spring race! :mrgreen:
I am the type of person who has to have things to look forward to…or bust! I decided that I would sign up for an April race to inspire my training until my half marathon in May. I am also debating on running a race on my birthday—May 16th, but I need to think about it some more!
I signed up for the Billy Taylor 15k (9.32 miles) in Guelph, Ontario on April 18th! The race was cheap and only 40 minutes from home (most races are 1 hour and up to get to from my location!), so I decided to take the plunge. Plus, I did my undergraduate degree at University of Guelph and haven't been back in ages! It will be fun to reminisce old times. :) It will also be fun to go back healthier than ever. I am in such a better place in my life than I was during my undergraduate degree.
A picture of Johnston Hall from U of Guelph: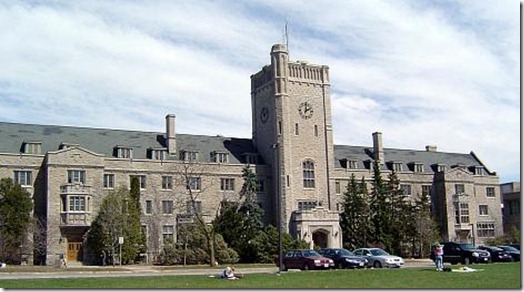 All of my intro to psychology courses were in this building called War Mem: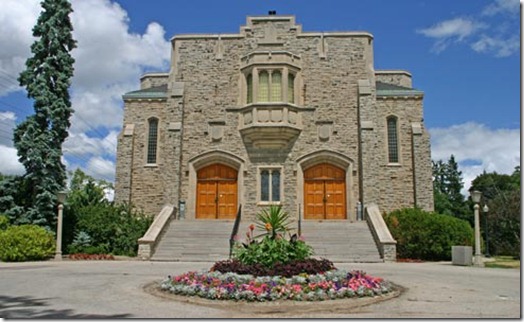 Good times!
My finishing time for last summer's Acura 10 mile race was 1 hour 26 minutes 43 seconds which is an average pace of 8:40 min/mile. It was also the first time I had ever run 10 miles. I was very happy!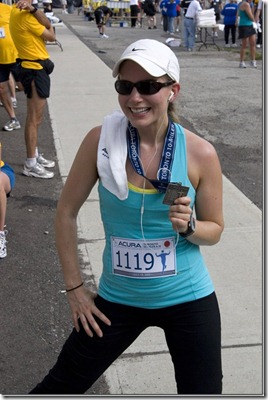 For this race on April 18th (9.32 miles/15k) I have set a goal time of 1 hour 18 minutes, which is a faster 8:22 min/mile pace. I will be working on my speed over the next few weeks to prepare for my first race of the season. It should be exciting and very challenging. I also have to do hill work as the course involves a long hill at the end.
I got caught up on updating my Spring Training Plan from the past two weeks…
These are the workouts I did while in Florida: [Click to enlarge]

Overall I worked out 8 out of 12 days while on vacation (2 rest days per week for a total of 4 rest days), which is basically in line with what I try to aim for normally. I found that working out and running on vacation totally renewed me and left me feeling inspired and refreshed. Sometimes all you need is a change of scenery!
I was really happy with my workouts while on vacation. I didn't plan anything before I left- I simply left the two weeks as 'TBD' and exercised according to how I felt each morning. I didn't want ANY pressure at all while on vacation, so this approach really worked for me.
Are you an exercise planner? Do you make your schedule or training plan days or weeks in advance? Or do you decide what you are doing the day of?
Generally speaking, I think there are two types of exercise planning:
1) Specific day-to-day plans
and
2) general, over-arching plans
and then of course many people prefer not to have any plan and to just go with the flow!
I would love to be a specific exercise planner, but I have found that typically doesn't pan out for me. You may have noticed that my Spring Training Plan was a huge fail in that I had everything scheduled out, but then I ended up changing it all around each day because I felt like something else! It totally did not work for me. It doesn't mean that I am not committed or training properly, but that I am just impulsive I guess.
The farthest I go is doing general plans. For example, I plan races to stay motivated.
I also aim for the following each week:
one long run
one speedwork session (new in the past month)
3-5 days of running total
I find that some weeks I need more rest and other weeks I feel on top of the world. It just varies quite a bit for me!
~~~
Updates:
If you missed some of my vacation recaps you can get caught up here. All of my posts are in chronological order under Florida 2010 Vacation.
Time to get caught up on 2 episodes of GOSSIP GIRL!!! :mrgreen: I have missed it dearly…
Hope you have a GOOD Friday night!