Good morning!
Wow did I have a horrible sleep last night! My body did not want to go to sleep an extra hour early and I tossed and turned all night. My alarm was set for 6, but I didn't get out of bed until 7:30…so I feel like I am running behind yet again today! The good news is today is a rest day for exercise, so I sort of have an 'extra' hour in my day today. ;)
I finally got around to trying out HIIT yesterday after many of you raved about it and told me I should try it out.
High Intensity Interval Training (HIIT)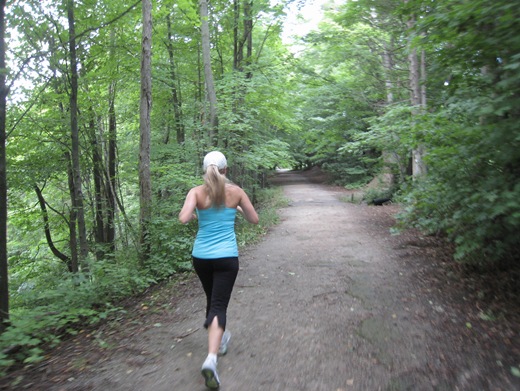 [Note: Picture is from last summer]
What is HIIT?
It is exercise that involves intense bursts of exercise (e.g., sprinting) followed by moderate intensity exercise (e.g., jogging) repeated in an interval format.
How To Do HIIT:
"A HIIT session consists of a warm up period of exercise, followed by six to ten repetitions of high intensity exercise, separated by medium intensity exercise, and ending with a period of cool down exercise. The high intensity exercise should be done at near maximum intensity. The medium exercise should be about 50% intensity. The number of repetitions and length of each depends on the exercise. The goal is to do at least six cycles and go for about 15-20 minutes." [Source]
Potential Benefits of HIIT:
A great way to maximize a workout that is limited on time!
Increase Resting Metabolic Rate (RMR) for the following 24 hours post-exercise
A few different types of HIIT:
For all of you HIIT pros, feel free to add your own info in the comments. I just did a quick read up on it and have a lot more to learn about it!
Yesterday I decided to try the 60-second HIIT advanced level workout. I typically train at an intense level during my normal workouts, so I thought I would be able to handle the 60-60 second split.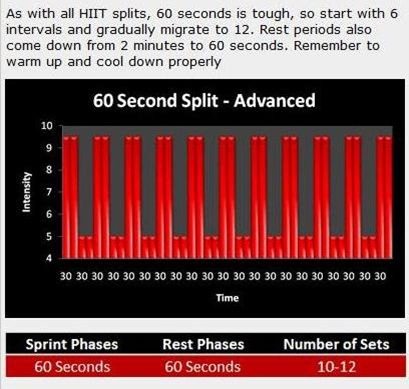 My HIIT Workout:
For my intense 60 second interval, I chose 8 mph, even though I probably could have done 9 mph. I decided to play it safe and see how it went. I can always build up over time.
Warm-up: 10 minute walking at incline 2%
HIIT:
6 mph (10 min/mile) for 60 seconds, at incline 2%
8 mph (7:30 min/mile) for 60 seconds, at incline 2%
Repeat, repeat, etc.
Number of sets: 14
Total time of HIIT: 28 mins.
Cool down: 5 mins. walking
My thoughts:
This HIIT workout made my tempo runs look like a walk in the park!!! It was crazy intense and I loved it.
I love that you can tailor HIIT for your own needs. I think it could be applied to a variety of exercises like cycling, swimming, or gym equipment like the Stairmaster.
I stopped for two quick water breaks around 8 minutes and 20 minutes. You will need water in a crazy way during this workout.
I zoned out and forgot about everything else.
I sweat a TON, much more in 28 minutes than I do for some runs that are an hour or more! Make sure to drink lots of water and have a post-workout snack within about 30-60 minutes of the HIIT.
Overall verdict:
I can't believe I haven't been doing this!!! I have done intervals before, but nothing as effective as this. I was blown away by how tough this was and by how amazing I felt afterwards. Total runner's high. I will definitely be experimenting with HIIT on a  weekly basis.
Thank you to those of you who suggested I try HIIT out! I will be forever grateful. :mrgreen:
Do you ever include intervals in your training? Have you ever tried HIIT, if so, what did you think?
Updates:
Today is the last day to get in your Glo Bar orders if you want it shipped out before I leave for vacation this weekend! Otherwise, I will not be shipping out orders again until the second week in April.
Need motivation to drink more water? Check out Project Hydrate.
March 15th-20th is Health Tip Week on OSG! Stay tuned all week for the most valuable tips, tricks, and lessons that I have learned along my road to health! :)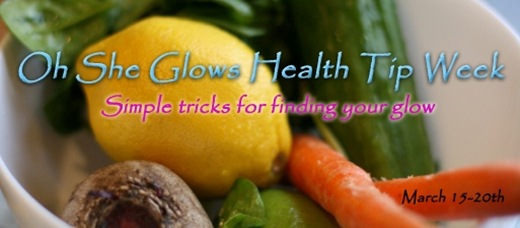 Stay tuned…

The best way to predict the future is to invent it. ~Alan Kay