For a very important date!
Thanks to my lovely mother in law, our clocks are now set to the right time this morning!
Eric and I had a leisurely breakfast this morning and then we received her time-change reminder email around 11:30am. Who knows how long we would have gone had she not emailed us! lol.
Now, despite our lazy morning, I feel like I am running behind and I need to catch up! I sure love Springing Forward, but I do not like missing an hour out of the day…
Our weather continues to be very Spring like…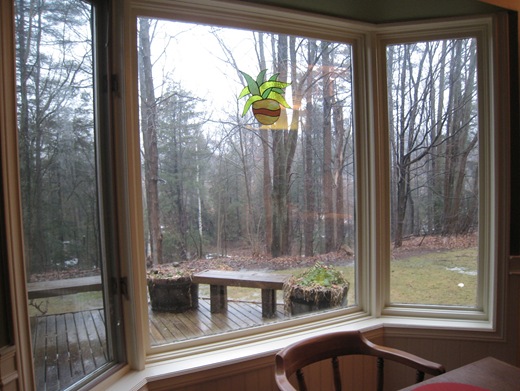 However, the weather is supposed to be warm and sunny all week, and just as it gets cool again we will be on a plane for FL! :)
Some of you asked if we are taking Sketchie on our trip with us…LOL…sadly, no! My in laws are coming to stay at our house while we are away to cat sit for us. He loves the in laws (I think more than us!) so he will have a grand old time I'm sure!
Let's rewind to yesterday's shopping trip at the outlet mall…
Do you ever have high hopes for a shopping trip and you don't find ONE thing!? That was me yesterday!
Fun things about shopping:
Spending time with girlfriends
Summer clothes
Starbucks or Mall juices when you are dying of thirst
Sales
Not so fun things about shopping:
Trying on a million things and not finding anything
Huge crowds, people running into you
Not finding a parking spot
Too loud music in the stores
Krissy and I went into Guess and we said to ourselves…I think we are getting OLD because this music is just way too loud! It was really bad music too.
It was still pouring rain when we left and made for another 1 hour + drive home.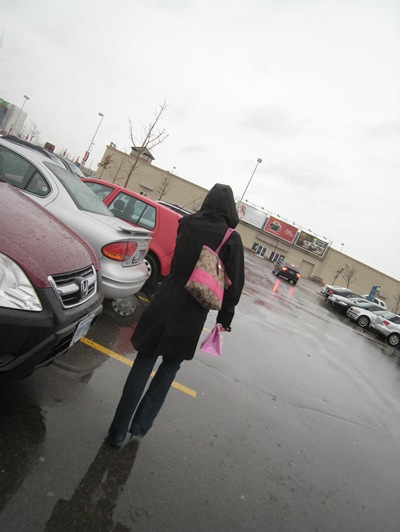 This morning's breakfast however, was very tropical! I needed something to brighten the morning…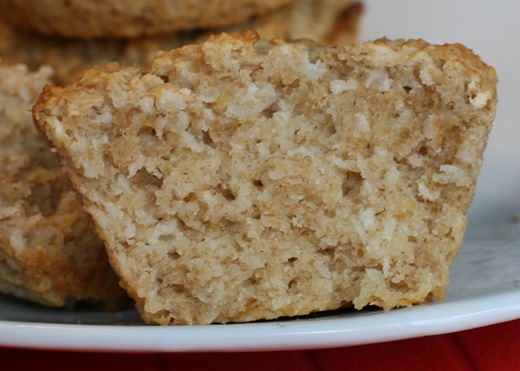 Close your eyes and picture a tropical beach. Picture the smell of coconut and lemon and the richness of coconut butter all melting together…
I recently met a wonderful lady named Ricki Heller from Diet, Dessert, n Dogs. Ricki is the former owner of a Toronto Bakery called Bake It Healthy and she is also the author of this wonderful cookbook: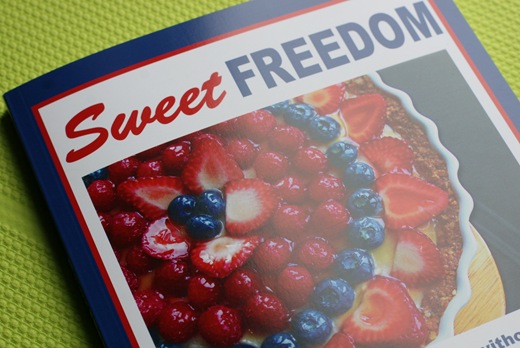 It is called Sweet Freedom and it is fabulous. It features breakfast recipes, baking tips and tricks, cookies, bar, squares, cakes, cupcakes, frostings, cheesecakes, and raw and no baked treats! All baked with healthy ingredients of course.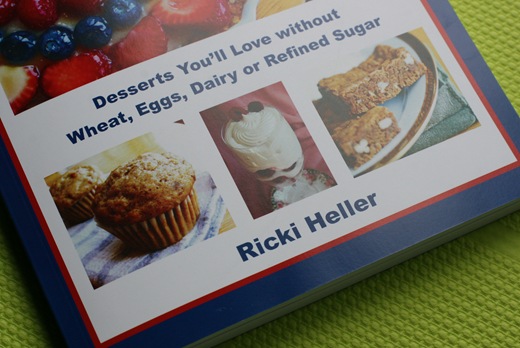 The recipes in this book are very unique and you can tell that she put so much time and effort into every page. I was blown away by the creativity of Ricki's recipes.
For example: 'Sweet Potato and Chocolate Chip Muffins', 'Cinnamon Coffee Toffee Bars', 'Plum Topped Cornmeal Cake', 'Twice Spiced Ginger Biscuits', and 'Chai Cheesecake'. You will not find these recipes anywhere else. The recipes take more time than I am used to, but the results are definitely worth it.
[print_this]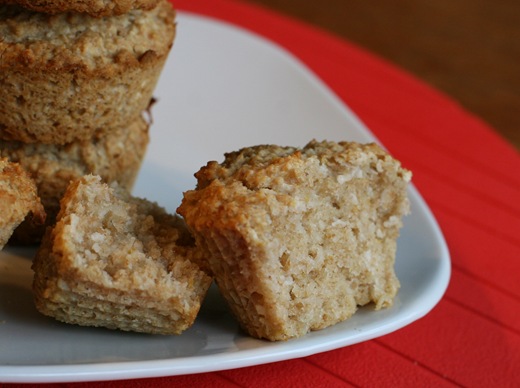 Ingredients
DRY:
3/4 cup ground oats (I just put oats in the blender for a minute)
2/3 cup whole spelt flour
1 tsp. baking powder
3/4 tsp. baking soda
1/4 tsp. sea salt
1 cup unsweetened shredded coconut
WET:
1/3 cup softened coconut butter (OR 1/3 cup pureed avocado)
1/2 cup agave nectar (or maple syrup, but you might need 2/3 cup)
1/4 cup fresh lemon juice (1 lemon)
2 tsp. lemon zest
1/4 cup almond milk
Instructions
Preheat the oven to 350F.
Grease 6 muffin tins.
Mix the dry ingredients together in a medium sized bowl.
Mix the wet ingredients into a small bowl and pour into dry.
Stir well and spoon into muffin tins.
Bake for 20 – 25 minutes.
Cool for 5 minutes before transferring to a cooling rack.
[/print_this]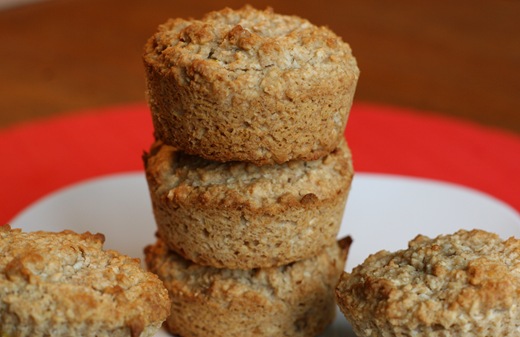 These were really tropical tasting. Lemon and coconut muffins…who knew?!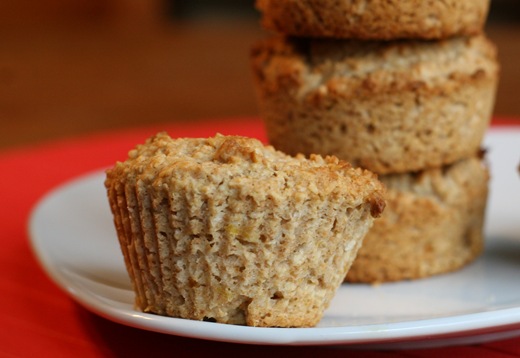 With some vegan margarine…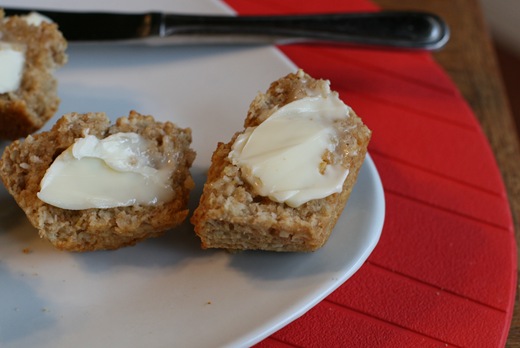 So good! I had two for breakfast and didn't think I would be full, but I am actually not hungry at all. Must be those filling coconut oils!
GLO BAR DEADLINE:
Don't forget tomorrow is the LAST day you can place a Glo Bar order and have it shipped out before I leave for my trip! Otherwise, I will not be shipping out orders again until the second week of April! There may or may not be some sales going down! ;)
Plans for today include:
Helping Eric with renos in the scary basement
Meeting a girlfriend for tea
Cleaning bathrooms
Packing for trip/digging out summer clothes
A huge congrats to Caitlin for rocking the triathlon this morning!
Enjoy your Sunday :)