Happy Friday! Wow this week has flown by!
This morning I was so excited to try out my new Booty Camp Fitness DVD.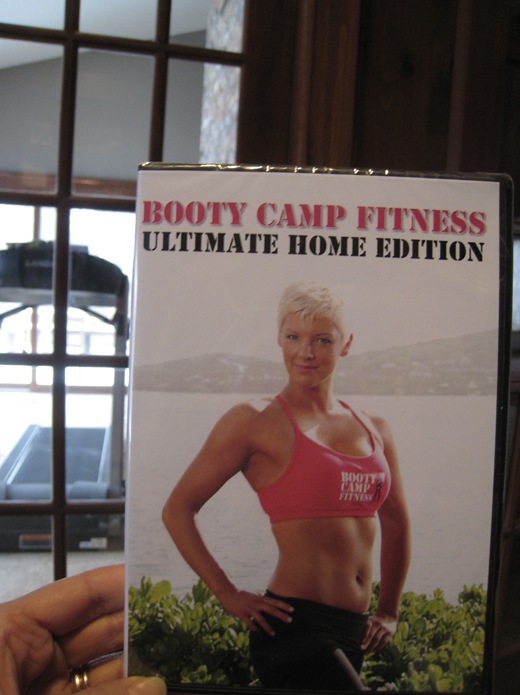 I started with the Cardio Quickie which was 19 mins plus a 5 min warm up and 5 min cool down. Then I did the BOOTY BOOSTER afterwards. I didn't know this, but the DVD is actually two DVD's for a total of 262 minutes. Yowza!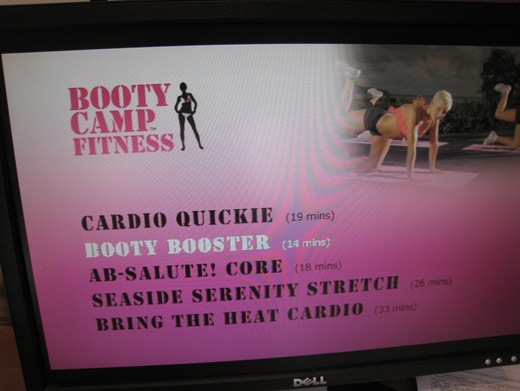 It KICKED MY BOOTAY!!!! Oh my gosh, I was panting up a storm doing the cardio portion and the Booty Booster was honestly the best booty workout I have ever done. I was cursing in my head and out loud!!!
It gave me a nice post-booty glow afterwards! :mrgreen: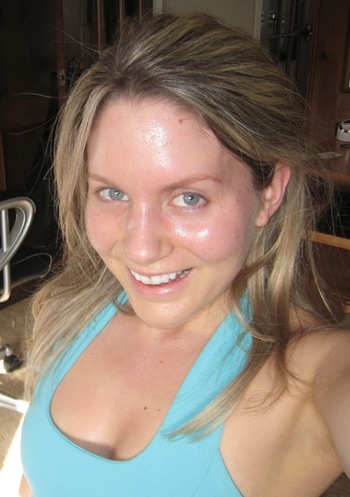 Lunch took two minutes to prepare and it was a good thing because I was Hangry!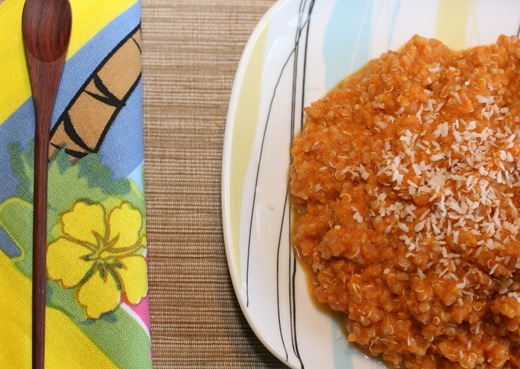 2 Minute Pumpkin Quinoa
Ingredients:
1 cup canned pumpkin
1 cup cooked quinoa
1/2 cup Almond Breeze (unsweetened)
Sea salt and pepper to taste
Shredded coconut to garnish
Directions: Mix together and add more salt if necessary. Heat and serve! I think this was the quickest lunch I have ever made!!!
Serves 1.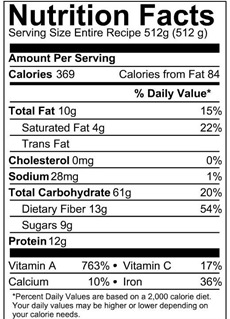 This is my favourite spoon. It is from Mexico where Eric and I got engaged!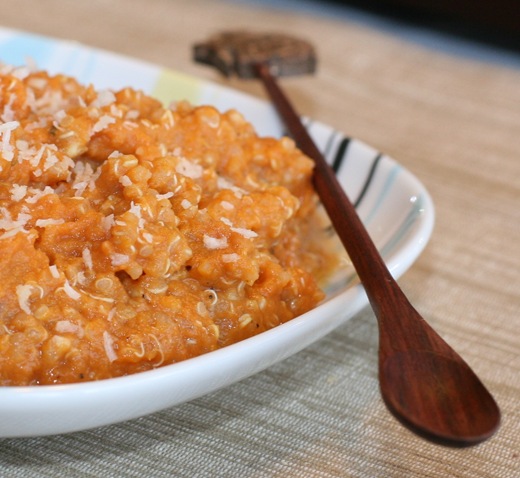 What is that, an elephant??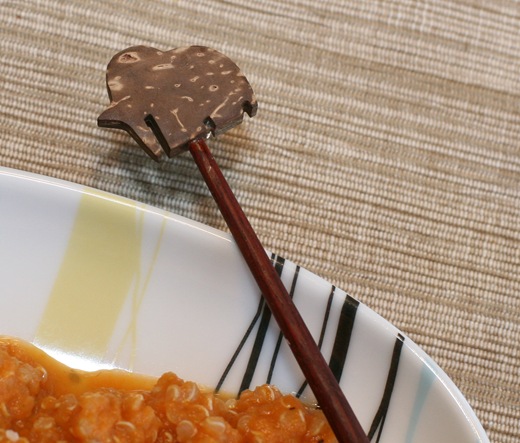 I can't stop.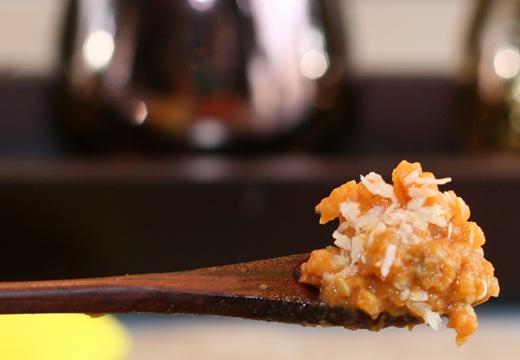 Two delicious kiwis to keep the tropical theme going! A hefty dose of Vit C to keep those colds at bay.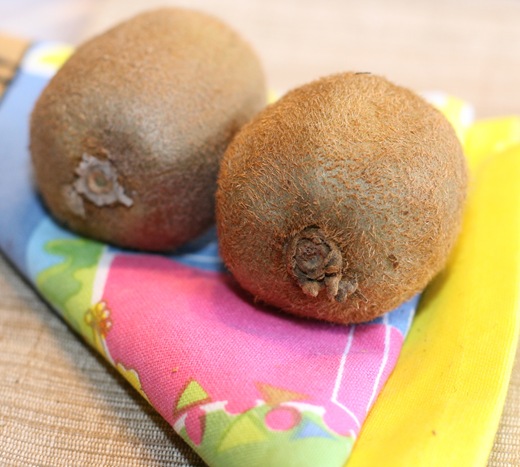 Do You Feel Pressure From Your Job To Be Thin: Take 2
It is amazing how many women feel pressure to maintain or achieve a low body weight because of one's JOB (see original post here). It is a bit scary actually when you think about how many hours a day we spend at work or in school.
A few themes in the comments stuck out for me:
Please note, I am not saying this is true in every workplace, I am just summarizing what some of the comments were in the original post.
1) Appearance focused jobs come with a lot of pressure to be thin. For example, jobs like fashion design, acting, retail, sales, health and fitness, etc. However, office jobs too can have a lot of pressure depending on the environment.

2) Women often feel pressure from other women, not men, to lose weight.

3) There is a lot of unhealthy diet/weight talk that goes on among women at work.

4) Healthy women are often singled out and made fun of because of their 'weird' eating or exercise habits.

5) Women often feel the need to reduce their attractiveness or increase it, depending on their environment. Many of you said you tried to downplay your attractiveness to be taken more seriously, or you used it to your advantage.

6) Many college environments have a ton of pressure to be thin and to 'keep up with the Jones'
I often hear the saying that women are skinny for other women, not men. Do you think that is true? There tends to be this unspoken pressure that many women feel when they are in groups with other women. This pressure can escalate when women feel that things are at stake like a promotion at work or a higher grade in a class.
One reader put it very well when she asked, 'Why do we do this to ourselves?' I think it is so hard to get away from the negative situation, especially if others are constantly talking about dieting all day at work. How do you get away from your coworkers whom you have to talk to all day long?
At my old job, I had one coworker who would make fun of me every single day. He would often say, 'All you eat is lettuce.' in front of my boss and my coworkers. It was humiliating and not true, in fact, I never even used to bring salads for lunch (not that there is anything wrong with a salad, anyways!). Other days, he would tease me for eating TOO much. We all know that when you eat healthy (especially vegetarian or vegan) you need a lot of food to sustain your energy. I would pack large lunches because if I didn't I would be starving all day long! My coworker often said things like, 'Wow you are going to eat all that?' and 'Geeze are you still eating?'. It was a very negative situation day in and day out, even though I tried just to ignore it the best I could.
I eventually realized that no one can bring me down without my permission.
Here I was letting this guy get to me each day, when I knew that I was doing nothing wrong. I finally decided to stop allowing him to affect my mood. I just had to say to myself, 'No more', and each time it happened, I tuned it out and told myself something positive about myself inside my head such as, 'You treat yourself amazing and you respect your health.' I also realized that he probably said these things to me because he was insecure about himself. He ate fast food for lunch everyday and he probably felt bad about his own choices.
I think it is important for women everywhere to live for yourself, first. Don't live for your coworkers who expect you to eat a diet yogurt for lunch with them everyday. Don't live for your male boss who expects you to look a certain way.
Decide to live for YOU and you only. Make yourself happy. Treat yourself kindly. The better you treat yourself, the happier you will be, and the easier it will be for you to ignore the pressure. I found the worse I treated myself, the more I perceived the pressure to be around me. If I bought into the pressure, it was hard to escape. If I told myself that I was in control of how I perceived my environment, then it made it easier.
We can help ourselves a lot if we change our perception and surround ourselves with positive people, or even just positive thoughts.
What do you think? Are women thin for other women, or for men? Is it possible to escape the pressure that many of us feel?