Bonjour!
Early Rising Challenge: Day 2!
I feel like a new woman and it has only just begun! Last night I was in bed by 10:30pm. I can't remember the last time I was in bed that early!!!! Truly ground-breaking for me. I think I fell asleep around 11:30pm, so this is definitely progress.
I was up and at 'em at 6:30am again this morning. It wasn't as hard to get up this morning which was nice.
I made a big pot of Japanese Sencha and then stumbled over to the treadmill for an amazing interval workout. Intervals are my favourite cardio workout!
The walking hill workout:
5 min warm-up at 4.0mph, incline 10%
2 mins. at 4.3mph, incline 10%
3 mins at 4.0 mph, incline 15%
5 mins at 4.2 mph, incline 15%
REPEAT 2, 3,& 4 three times
5 min Cool down (speed 3.5-2.5, incline 10-0%)
Total: a very sweaty 50 min workout!
Showered, came downstairs, and made a wonderful fresh juice!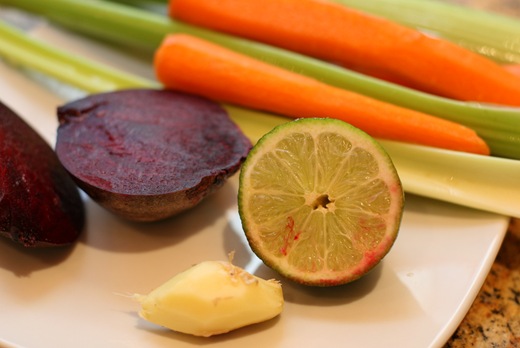 The ingredients today were quite crazy!
Not For The Faint Of Heart Juice
1/2 Lime
Small piece ginger
1/2 beet
3 stalks organic celery
3 organic carrots
Made a wonderful sorbet again! Cherry beet and lime sorbet, perhaps? ;)
After stirring: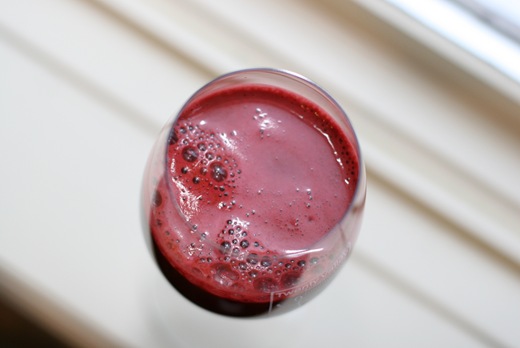 HUBBA HUBBA is all I could say about this juice. It was delicious in its' own strange beet-y way! The beet was the first thing I tasted followed by the celery, lime, and ginger. Carrots got lost. If you prefer sweet juices this is not for you- you might want to add an apple or berries?
I loved how healthy this tasted. For me, the weirder it tastes the more I like it. :D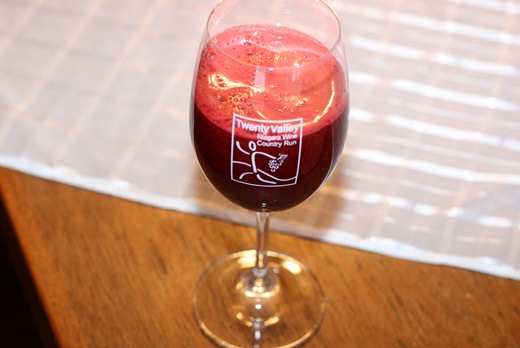 The wheels are a spinning!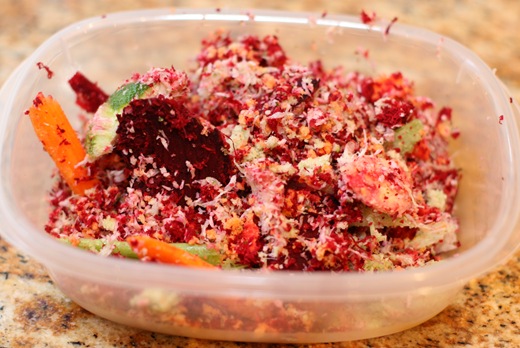 Breakfast was another delicious Banana Bread Baked Breakfast Cake!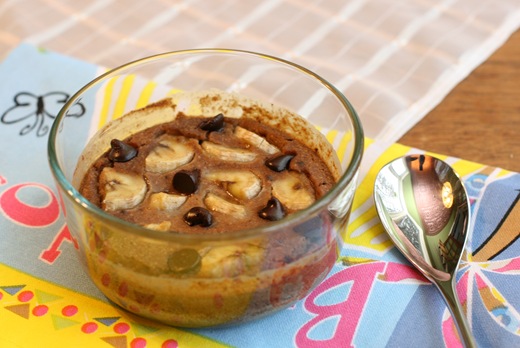 Now I'm going to watch Conan's monologue from last night then I've got an ultrasound to go to followed by a loooooooong 10+ hour day of baking.
A secret ingredient for the new Valentine's Day Glo bar just arrived too! :D So excited.
I also just realized that I missed the airing of my radio interview this morning! Oops.
Blogging continues to be CRAZY fast now that hyperlinking works. Hallelujah!!!
GIT ER DONE!