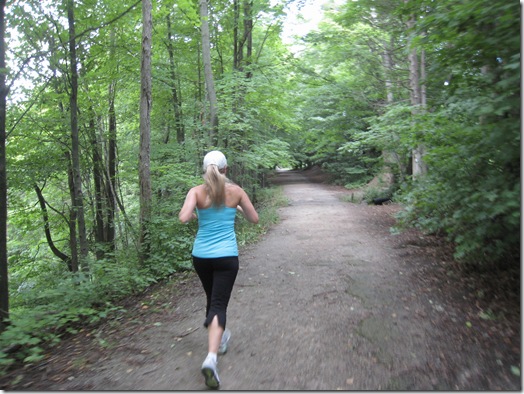 For whatever reason, I always approached running with the mindset that walking equaled giving up. As soon as I could run continuously for x amount of miles, I decided there was no reason to stop and walk. This mindset didn't start to change until I participated in my first two races.
During the races, I would pass by some runners who had stopped to walk. I remember thinking to myself that something must be wrong (injury??) or they had lost their steam. Well, was I ever surprised to see them blow right by me once they started running again! I started to wonder if walking breaks could help my own performance.
Recently, I started to look into the Galloway Method. Jeff Galloway is a former Olympian and has coached over 200,000 runners and walkers to improve their running performance.
The Galloway Method is based on the premise that regular walking breaks improve your performance.
Jeff says, "Most runners will record significantly faster times when they take walk breaks because they don't slow down at the end of a long run."
How does it work?
Walk breaks work because walking and running distributes the workload among a variety of muscles, rather than placing all the workload on the running muscles entirely.
He says, "Walk breaks will significantly speed up recovery because there is less damage to repair. The early walk breaks erase fatigue, and the later walk breaks will reduce or eliminate overuse muscle breakdown."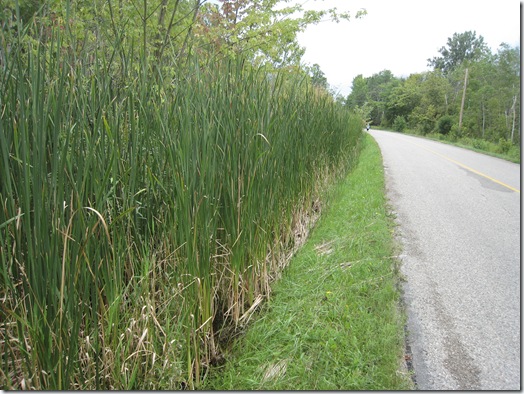 When to take walk breaks?
Walk breaks will give you the most benefit during your long runs and he says that you may not need to take walk breaks during shorter runs (of course, depending upon your level). To receive the most benefit, you must take walk breaks before you even start to feel fatigued. He suggests taking your first walk break during the first mile.
Run-walk-run ratio should correspond to the training pace used:
8 min/mi—run 4 min/walk 35 seconds
9 min/mi— 4 min run-1 min walk
10 min/mi—-3:1
11 min/mi—2:30-1
12 min/mi—-2:1
13 min/mi—-1:1
14 min/mi—30 sec run/30 sec walk
15 min/mi—30 sec/45 sec
16 min/mi—30 sec/60 sec
For beginners, the 30 seconds of running with 60 seconds of walking might be a great place to start and then build your way up.
On my previous long runs, I typically run around a 9:30 min/mile pace, so my walk/run would look something like this:
3:30 min. of running
1 minute walk
3:30 min. of running
1 minute walk
etc
Coming from someone who never used to take walk breaks, this seems like it will be a hard challenge for me to do. Personally, I think I may adapt better to the Running Room's 10:1 program.
My initial findings with walk breaks
Over the past week, I have been experimenting a bit with walking breaks. I haven't started to follow any set method because I just wanted to get a feel for it and see if I could notice any changes to my overall time/pace.
On Wednesday, I ran a hilly 8 miles with an average pace of 9:43 min/mile. I took about 7 quick walk breaks (approx. 45 sec.) during the run.
Then yesterday I ran 7.25 miles (same hilly route) with hubby (on bike) and I took just 1 walk break (after murder hill). My average pace for the run was 9:54 min/mile. Which is even more surprising because 1) I had water and was hydrated (on Eric's bike), 2) It was cooler/cloudy, and 3) The run was shorter.
It appears that Wednesday's run, even with lots of walk breaks, seemed to improve my overall pace.
I am going to experiment some more with walking breaks and continue to monitor if my overall pace improves. It seems counterintuitive that walking could improve pace, but I have heard from a few people that they actually run much faster when they give their body a break.
Jeff offers this advice on figuring out the proper amount of walking:
"Don't get too rigidly locked into a specific ratio of walk breaks, adjust as needed. Even if you run the same distance every day, you'll find that you'll need to vary the walk break frequency to adjust for speed, hills, heat, humidity, time off from training, etc. If you anticipate that your run will be more difficult or will produce a longer recovery, take more frequent walk breaks (or longer walks) and you may be surprised at how quickly you recover."
How do you approach running? Do you like to take walking breaks? Or do you prefer to just run as long as you can without stopping? Have you ever changed up the way you run and how did it affect your performance?

Try a thing you haven't done three times. Once, to get over the fear of doing it. Twice, to learn how to do it. And a third time, to figure out whether you like it or not.
—Virgil Garnett Thomson