Hello there!
Wow what a night. If you saw on Twitter yesterday I was Tweeting the whole event! :) I am dragging this morning big time- 5 hours sleep!
And here we go with the next recap…
Missed The rehearsal or  Part 1 of the wedding morning?
~~~~~
We met in Carley's room for 8:45am to get our hair and make-up done! It was sheer madness with ladies getting curls, up-dos, make-up, oh my.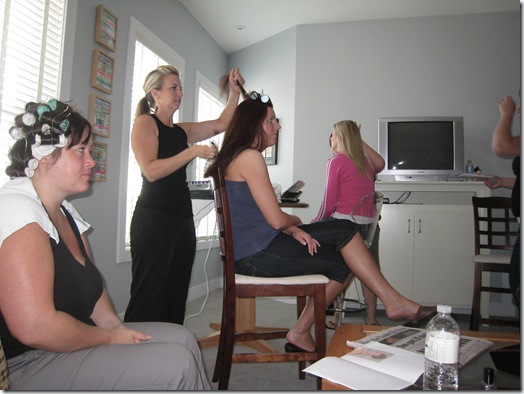 Rach's hubby brought over some Timmy's! I had an XL Green Tea (with two bags!). It was just the pick me up I needed!
Shortly there after the fruit tray arrived: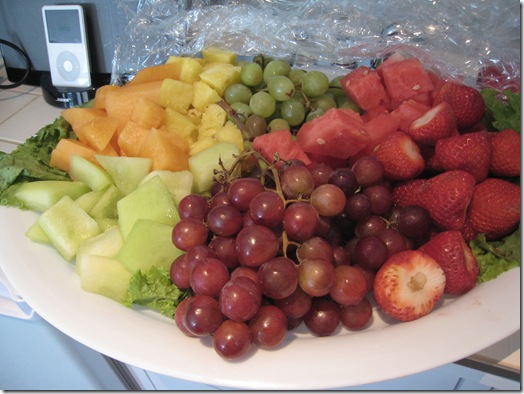 This fruit was SO delicious and juicy. I had probably 2 cups worth over the course of the morning/early afternoon. We were getting ready from 9am-2:30pm!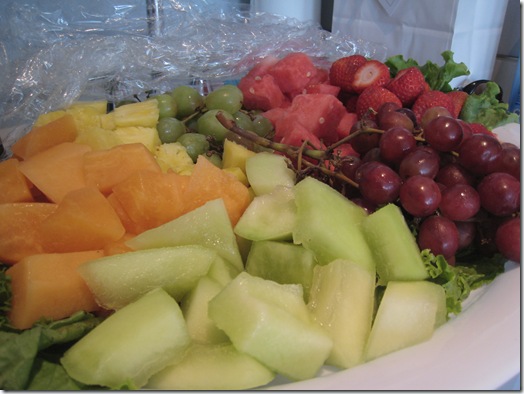 I got my make-up done and then the customary hot rollers…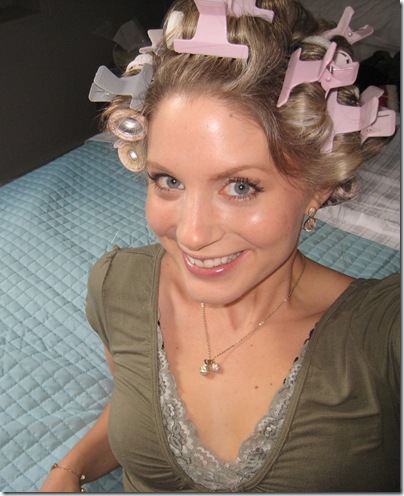 Which made gorgeous curls…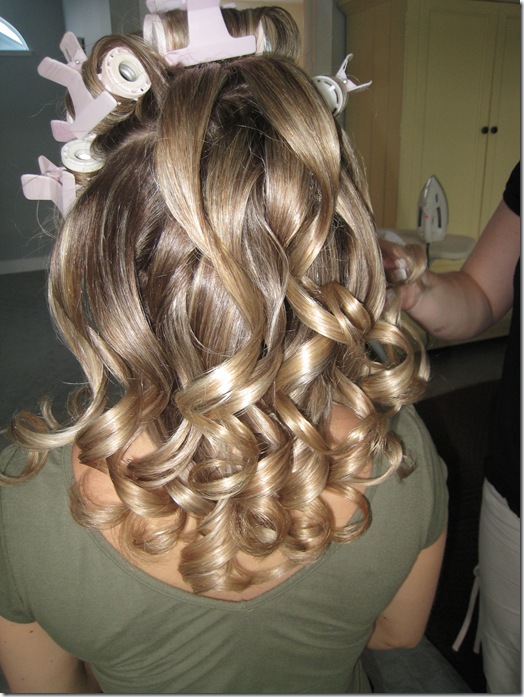 I wish I curled my hair like that! haha. I was going to get a half up-so but then I saw the brides hair and I didn't want my hair to be the least bit similar to hers (she said she didnt care but I wanted to let her stand out as much as possible obviously!).
Leah begged me for an emergency Glo Bar because her energy was running low. ;) I gave her my new coffee Glo Bar called Awake. I thought it was fitting!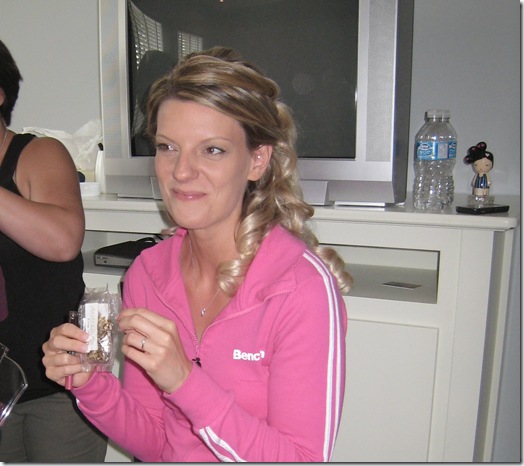 Her half up-do turned out fabulous!
One of the bridesmaids gave me a french manicure while we waited…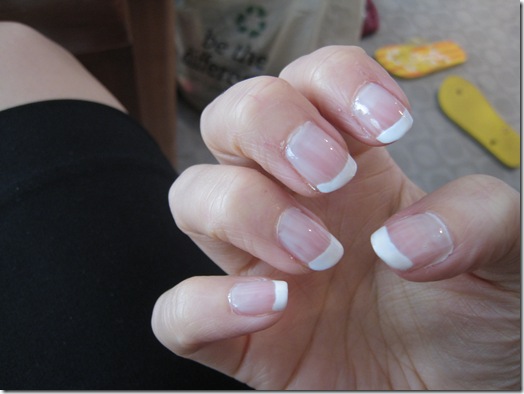 Not bad for doing it on the fly (she's not even a professional!):
With our up-dos: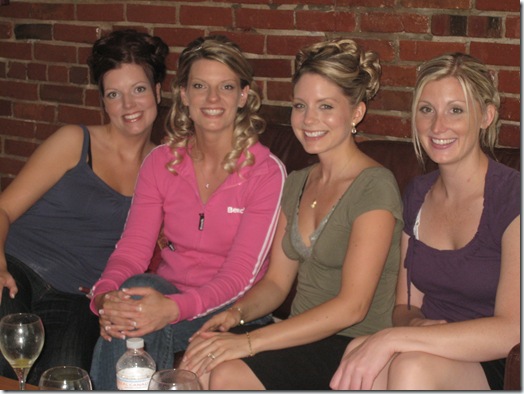 Then it was time to get dressed!
Before getting dressed I had some Spelt cereal + soy milk: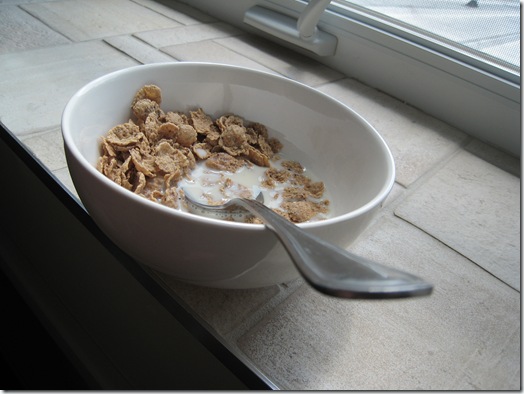 It was about 1:30pm and I knew it was going to be a long time until I next ate (6pm!)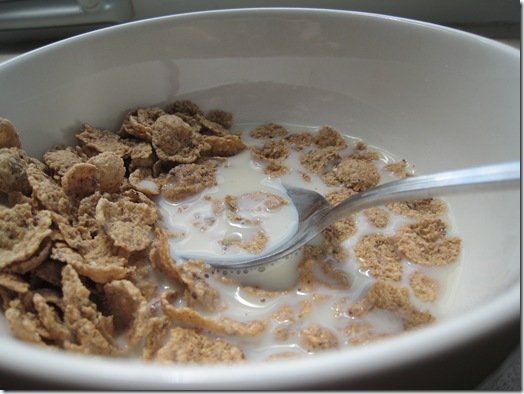 Getting dressed…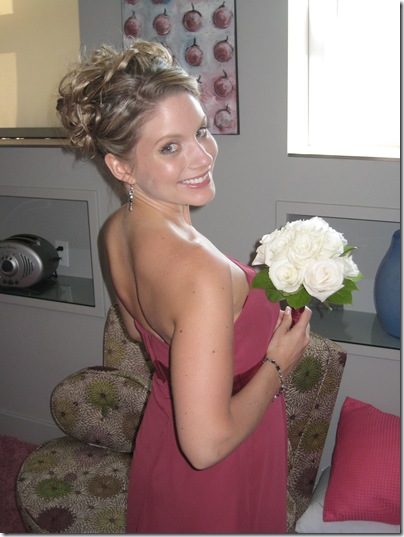 Then off to Leah's room to help her get ready and snap a few pictures…
She looked stunning!
Clicky to enlarge…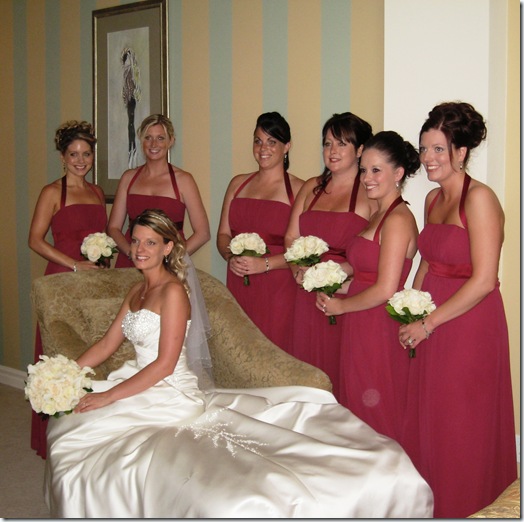 Then we were off to the ceremony!
That will be part 3 though because I am blogging in the car and it is extremely hard to see the screen! lol.
See you later!