Hey guys!
What a day we have had so far! This is the first chance I have had to stop and take a quick break. I missed you!
~~~~~
Here is a recap of the day so far…
Eats on the drive up…
The drive wasn't too bad- 2 hours 15 mins today! :) It was nice having hubby drive it this time.
This hotel is crazy. Each room has a different theme.
Our hotel room is called Blast….need I say more?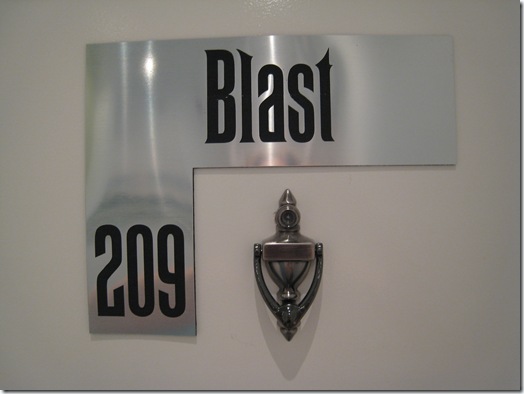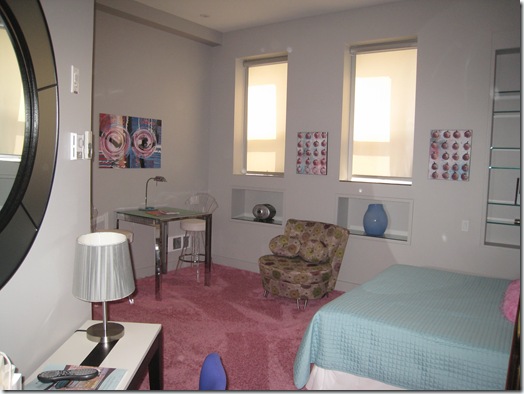 This room is certainly a blast!
We checked in and had 10 minutes to get dressed and down to the rehearsal! Rush, rush, rush.
After Eric's birthday dinner, we liked our outfits so much, we decided to wash and wear them again for the rehearsal (we're lazy and couldn't come up with another outfit! lol).
I sipped on a green monster for some energy.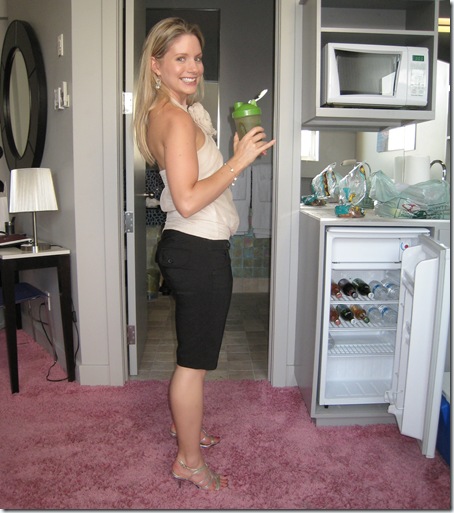 Of course I squeezed in a couple photos…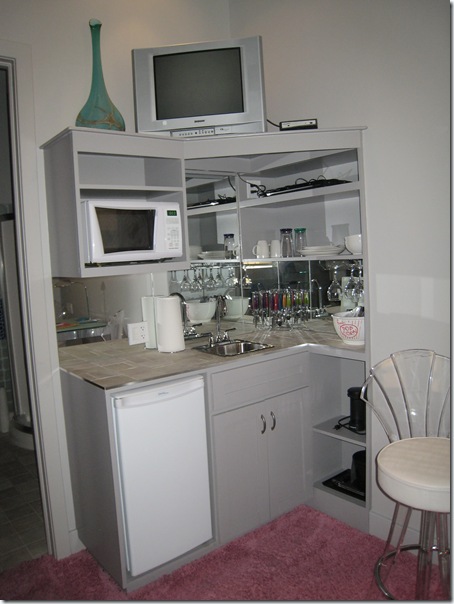 We stocked the kitchenette (my side left, Eric right lol)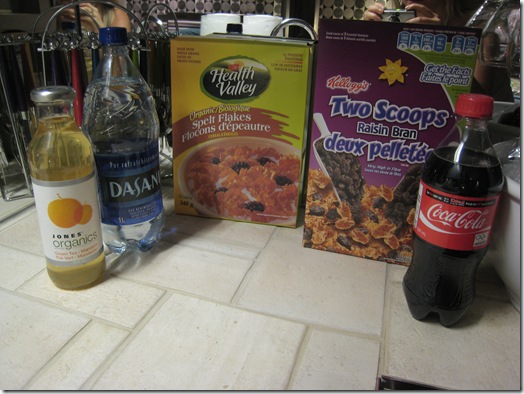 A very large bathroom with tons of counter space for me to clutter up with all my junk! HAHA!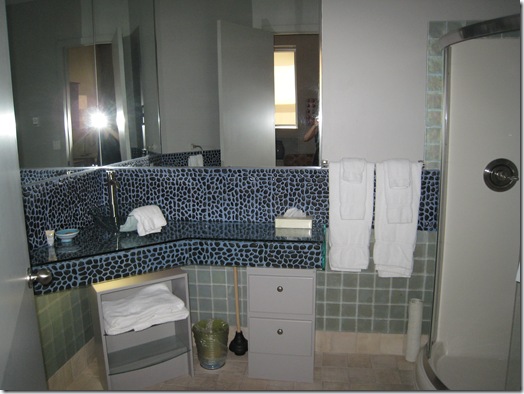 You're looking at a toaster RADIO (yes it works- we tested it! Will be using it to make bagels tomorrow AM)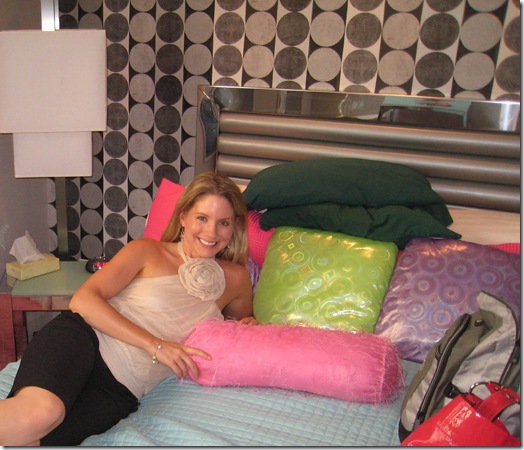 A thank you bag from Leah! yum!!
In a hallway of the hotel: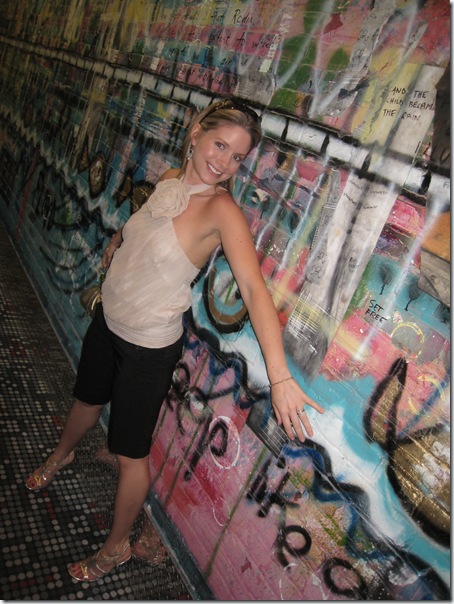 We hurried off to the rehearsal shortly after arriving…
It was HOT. And apparently it is supposed to be hotter tomorrow. Eek!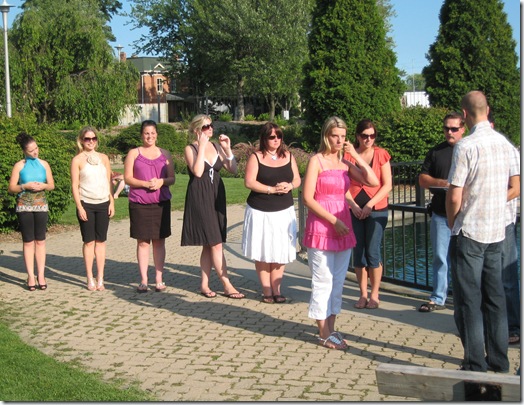 And then we headed to Leah's for the rehearsal dinner:
Carley and I: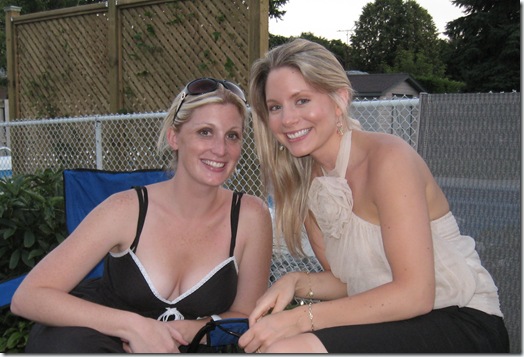 I had half a glass of Pinot Gringo: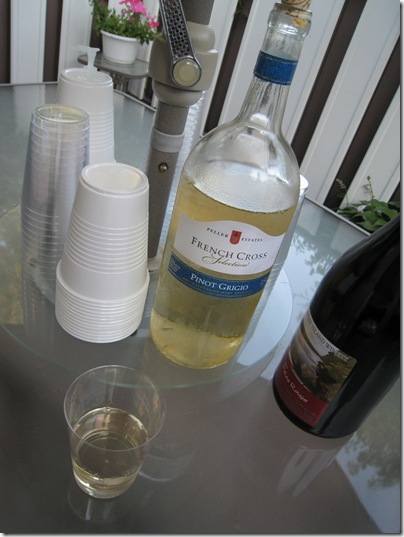 My plate: Vegetarian wrap with hummus, veggies, and tomato basil pasta salad:
Eric had a huge piece of carrot cake for dessert.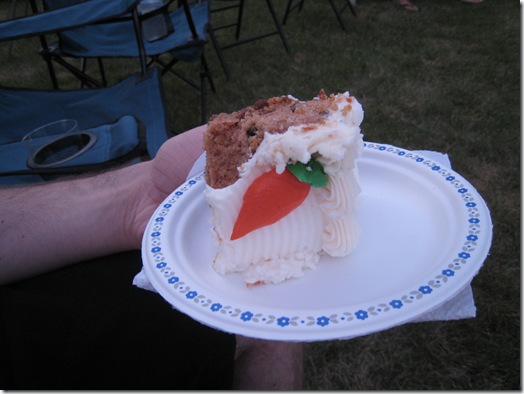 I was jealous so I had seconds of veggies and salsa.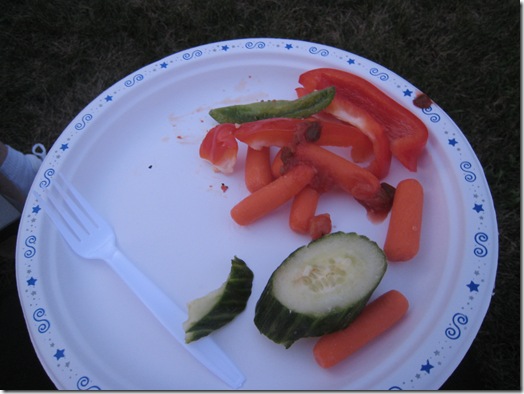 We are back at the room now chillin.
I'm blogging with my main squeeze 'Shecky'. He's so cool.
I also had a Glo Bar for my dessert :D
I finally nailed the Molasses pumpkin spice one, so expect to see it on the website soon.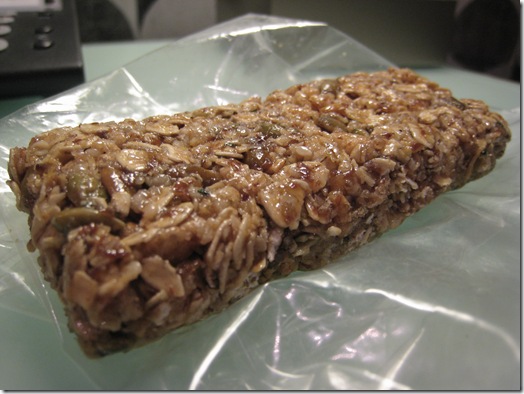 Eric's working on his golf swing: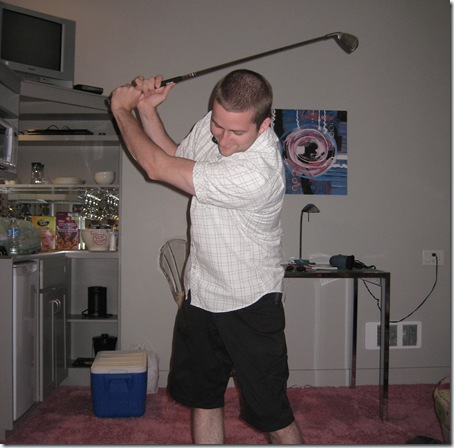 We're pooped and it's not even the wedding yet! lol.
Game plan tomorrow:
7am wake up call for Eric (going golfing with the boys)
I'm HOPING to get up the same time and go for a run
shower
9am: go next door to Carley's PALACE for hair and make up :)
Wedding!
Check out her room!!!!!
See you later alligators!!