Eric is currently singing, 'It's My Party And I'll Cry If I want To' OMG he is making me laugh so much right now.
We've had a fun morning!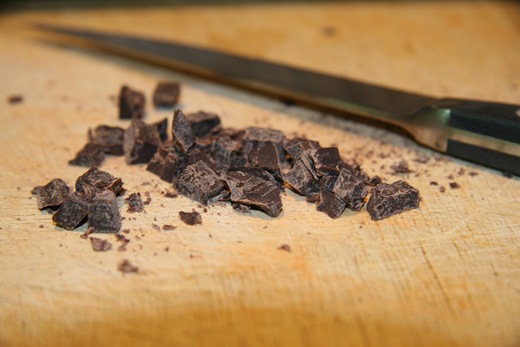 All good breakfasts start with dark chocolate, don't they? :D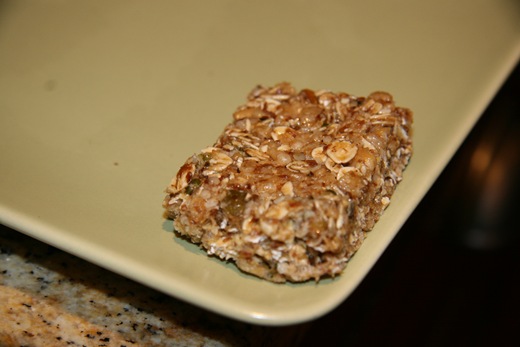 Oh dear me.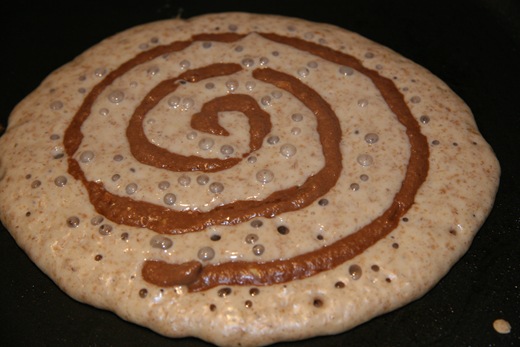 Dear, dear me.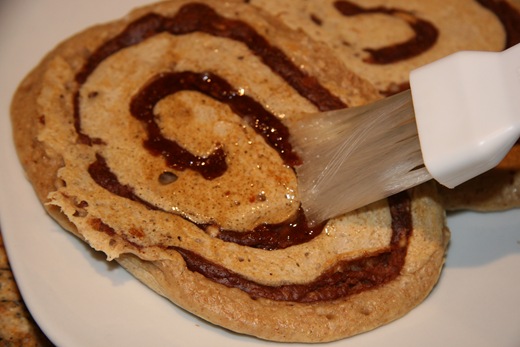 Dear. Dear. Me. Oh Dear. Me.
Did you check out the first batch of my swirl pancakes?
I caught the swirl bug and I can't stop!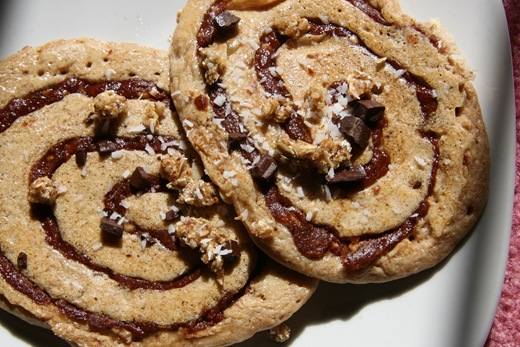 Healthy Peanut Butter Chocolate Coco Swirl Pancakes
by Ohsheglows.com
Ingredients:
Batter:
1 1/4 cup whole wheat flour
2 T organic cane sugar (or regular will do)
2 t baking powder (I use aluminum-free)
1/2 t salt
1 1/2 cup soy or almond milk (I like my batter thin)
1/2 T egg replacer mixed with 2 T warm water (or 1 egg)
Chocolate Peanut Butter Swirl:
2 T peanut butter
1-2 T natural unsweetened applesauce
1 T cocoa
crushed peanuts
Coconut Maple Syrup:
2 generous T coconut oil
1 T Pure Maple Syrup
Directions:
1. Mix dry batter ingredients into a medium sized bowl. Mix egg replacer in a small bowl and set aide. Whisk in milk into dry ingredients. Whisk in egg replacer. Add more milk to thin out if necessary. Set batter aside and preheat skillet. While skillet heats up, mix swirl batter into a small bowl or mug. Place swirl batter into a baggie and clip off end. This will allow you to pipe it into the pancakes. You need to make the piping hole bigger than usual if using peanuts in the swirl mixture as they will catch on the baggie. For easier piping skip the peanuts. Pour batter onto skillet and immediately pipe the swirl onto the pancakes. Once bubbles have form and popped, flip pancakes and cook the otherside. Mix the syrup ingredients together and brush onto the cooked pancakes with a spoon. Garnish with shredded coconut, chocolate. Now enjoy the most decadent and moist tasting pancakes you've ever had! Makes 6 medium sized pancakes.
Print Recipe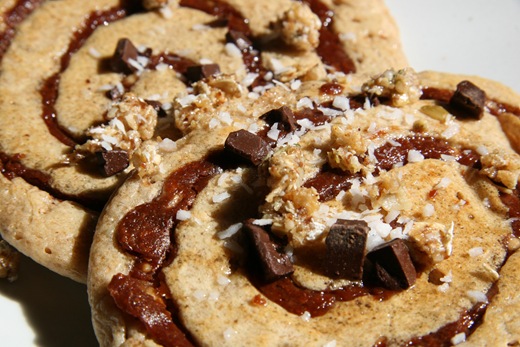 Oh me oh my.
I really have no words for how good these were.
My plate along with a loose leaf Sencha Green Tea: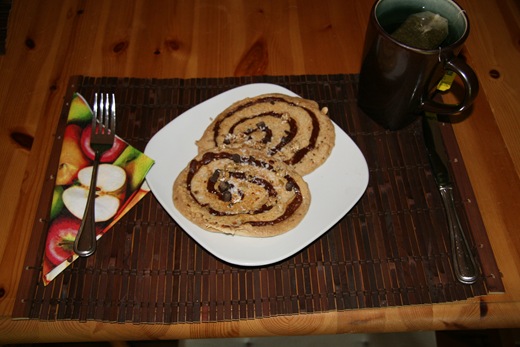 Eric's plate along with a tea:
Mid-morning I had a green monster:
I actually doubled the recipe and made some smiley faced pancakes for the fridge (pre-run snacks! OH YES!!!!):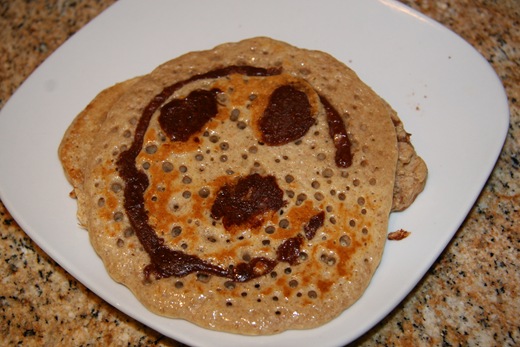 After breakfast, I worked on Leah's wedding favours for a few hours. Eric sat with me while I worked and he played some cool music off You Tube. He also read the post I did about him and he LOVED it :) We had a blast reading through all your comments! We especially loved the Tooter story.
Here is a teaser of the favours: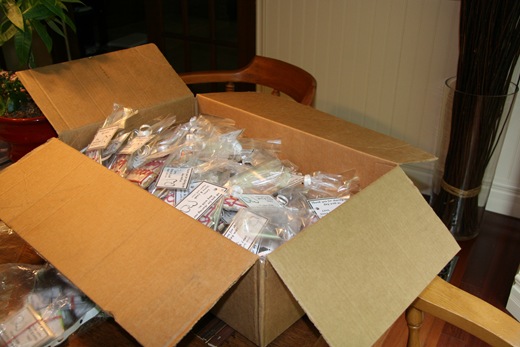 I still have so much left to do! eek!
~~~~
Eric is currently packing up my blender and food processor and Purolator is picking them up tomorrow morning.
You can check out last's night workout on my run page. It was a great one- and a late one (done at 11pm when I finally had a chance to workout!).
~~~~
I'm going to get back to work with the cookies. Eric and I are going to my bank appointment for 3pm (I had to switch it the other day as I was too busy).
Plans tonight: Dinner out and possibly go see GI Joe, lol. Oh boy…he is milking his birthday I tell you! ;)
Have a lovely day my peeps! :D