After running my first 10k race, I realized the wear and tear 10km of hills can put on the leg muscles! I knew that I had to be cognizant of my diet over the next several days so my body could heal itself fast.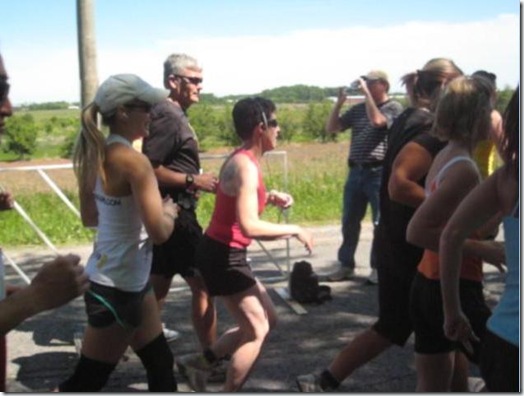 Did you know that intense workouts suppress immune system function? That is often why people get sick when they are over-doing it with cardio or shortly following an intense race. Because the body is working so hard to repair itself, immune function is not at its' best!
The Causes of Muscle Soreness Post Workout:
1. Mechanical Stress: Microscopic tears to muscle fibre membranes and protein filaments that happen as a result of repetitive muscle contractions. It is no wonder that my quads were screaming after those hills! When there is damage such as this to the muscles, blood flows to the area which then produces inflammation, and inflammation leads to soreness!
Microscopic tears –> Increased blood flow –> Inflammation –> Soreness!
2. Oxidative Stress (free radical damage): When someone is exercising intensely, their rate of oxygen consumption increases dramatically. The oxygen that enters the body during exercise loses an electron and turns into free radicals inside the body. Free radicals are a charged atom or a group of atoms that damage our cells, proteins, and DNA by altering their chemical structure. The damage from free radicals can be prevented by binding the free radical with an antioxidant. That is why I took Vitamin C, omega 3 oil, Spirulina, and other vitamins before and after my race. Antioxidants help offset the damage to our bodies!
3. Stress Hormone: Cortisol: When the body is under any type of stress Cortisol s released. Cortisol releases amino acids from muscle proteins and takes them to the liver to use as an energy source. This usually occurs once our glycogen stores have been depleted in long workouts. Cortisol also suppresses our immune system because it decreases the production of lymphocytes and antibodies. Research has shown that our immune system is compromised for 2-72 hours following intense exercise.
How can proper nutrition combat the negative effects of exercise?
1. Consume a diet high in antioxidant vitamins and minerals (Vitamins A, C, E, beta-carotene, and selenium). Studies show that vitamin C consumption post exercise reduces muscle soreness.
2. Consume carbs during and following intense exercise (This maintains your glycogen stores and prevents the use of protein for energy!)
Did you miss my 10k recaps?
++++++++
Good news– I am going to be selling my Glo Bakery goodies in a market this Saturday!! Guess what I am doing non stop today and the next 2 days? BAKING!!!!
I will be showing you everything I am making, including some new granola bars! :D
Here is a teaser…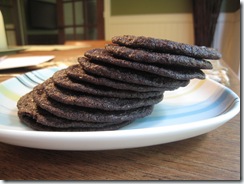 See you tonight for Part 2 on muscle repair following intense exercise!
Today's Question: Do you put much thought into your diet before and after intense bouts of exercise? What do you eat and why?