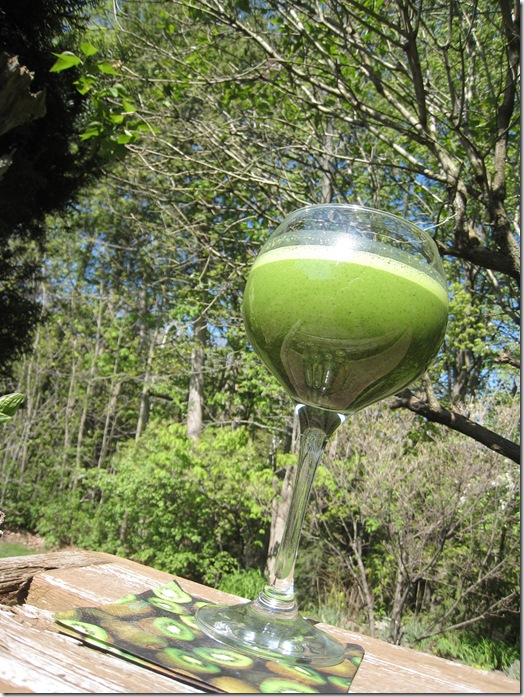 Funny quote from yesterday's whole foods trip:
I said, "How awesome is it that WF has organic dandelion greens???"

Eric, "You know I just spent two hours pulling up dandelions in our yard today, right? You can have the whole garbage bag full!"
LOL!!!!! Oh we had a good laugh. Actually, I was talking to Krista about using dandelions straight from one's yard and apparently people do it. My only concern is that there are chemicals in the lawn from previous years when the lawns were sprayed. Anyone know how long that stuff stays in the lawn??
For today's green monster I found myself wanting to throw in every new product that I bought yesterday. I had to restrain myself and stick to 1-2 new items!
I was super excited to try my first ever Hemp + E3Live + Maca protein powder!!
I love the ingredients list- just 3 things: organic hemp powder, organic maca, and organic E3Live.
I smelled the powder to assess the damage it would do to my smoothie. It wasn't sweet tasting at all. Actually, now that I think about it, it smelled a bit like the hemp necklaces I used to wear in highschool. ;)
Today I used 1 scoop of hemp powder which provided me with an extra 60 calories, 7 grams of protein, 2.5 grams fibre, and a slew of other vitamins and minerals.
Here are some nutritional benefits of hemp:
help improve the immune system
lower blood pressure and blood LDL cholesterol levels (the "bad" cholesterols)
improve cardiovascular circulation and function
improve organ function
increase energy levels and metabolic rate
reduce the symptoms of PMS and menstrual cramps
reduce inflammation and the symptoms of arthritis
improve recovery of muscles after exercise
Here are some nutritional benefits of Maca:
Restoring strength after physical exercise
increases libido (Kris Carr told me this in her interview- it is one of her top 3 fav foods)
helps fight cancer
regulates endocrine glands
supports adrenal glands
pain reliever
Here are some nutritional benefits of E3Live:
Anti-Aging: Loaded with more essential nutrients and iron than most foods that we consume, blue green algae is perfect as an anti-aging food. Its high concentration of antioxidants means our bodies can combat more free radicals and toxics.
Relief from headaches aches and pain: our immune systems are strengthened.
Energy Booster – has rejuvenating effects
Better Digestion – it coats the stomach lining and is packed with enzymes that help to improve digestion.
Sleep better – it is detoxifying, resulting in better rest.
Lose weight – Less food cravings, a more balanced appetite.
Greater concentration and focus – increase in energy and clarity of mind
Strengthen the hair, skin and nails – high in protein which is the main building block for healthy hair, skin and nails
Less anxiety – it has beneficial effects on our brain development and can help us cope with stress better.
Improves memory – as it has effects on our brain development, regular consumption of blue green algae has also shown to have an impact on our memory.
So you can see why I bought this hemp protein powder after looking for a good 20 minutes comparing all of the different brands!!
Now onto the greens…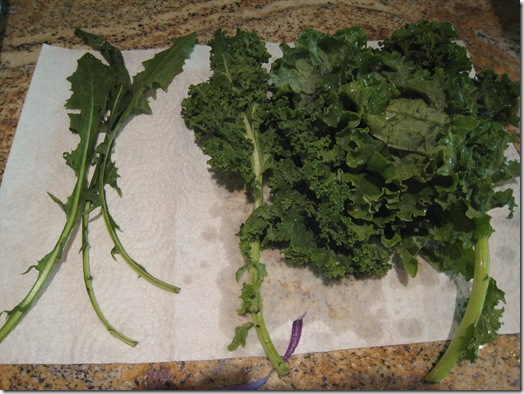 As suggested by some fellow readers, I went easy on the organic dandelion! Just 3 sprigs today (trust me I wanted to use much more!). And about 3 organic kale leaves.
Dandelion Benefits also include:
It is a gentle diuretic
It can purify the bloodstream and liver, and it can stimulate the manufacture of bile
It can decrease the amounts of serum cholesterol and uric acid
It can maximize the performance of the kidneys, pancreas, spleen, and stomach
It is very beneficial to menopausal women
It is effective in treating abscesses, anemia, boils, breast tumors, and cirrhosis of the liver
It may avert the development of age spots or breast cancer
I also added in 1 cup Almond Breeze (original), 2 ice cubes, 1/2 frozen banana.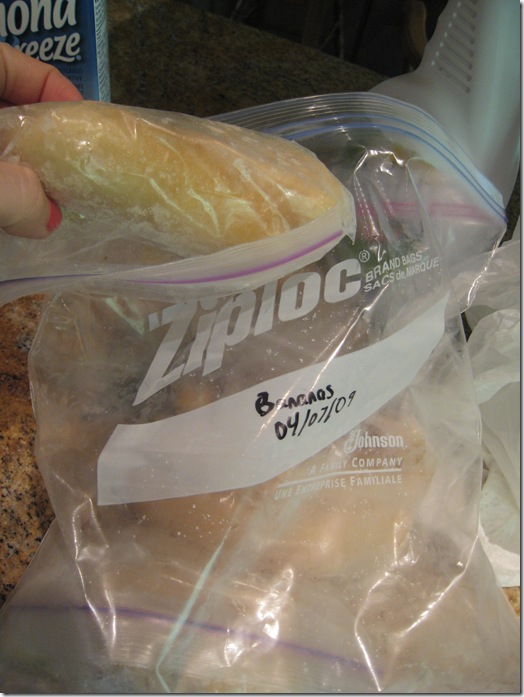 A good tip for bananas is to let them get very ripe and black on your counter. Once they are ripe, peel them, cut them up (if preferred), and throw them into freezer bags. Then for Green Monsters, you just throw it into your blender and you have a super sweet taste. It also chills your smoothie!
TA-DA!!!!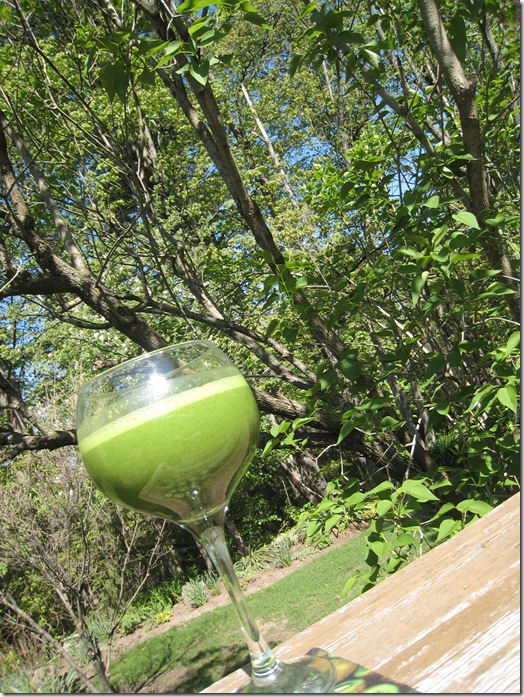 I enjoyed it on the deck in the beautiful morning sunshine!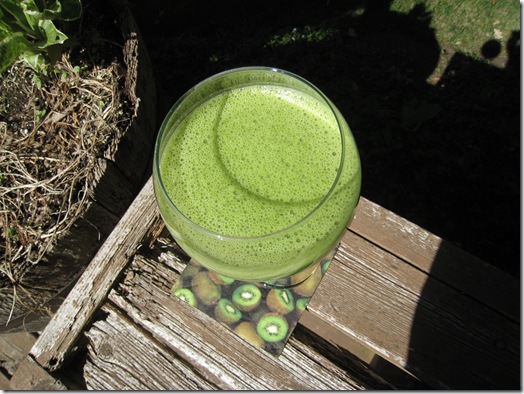 The taste?
The taste was really good! I didn't notice the dandelion at all. :) I noticed the hemp powder though; it gave the drink a chalky and grainy texture that was sort of similar to the texture when adding flax. I didn't mind it though, but I could see how some people might. All and all I LOVED it and I will definitely be using this mixture again!
On that note, I am going for a run- it is too gorgeous to be indoors today! It is a holiday for us Canucks, so Eric is home today too. :) I think we will try to spend much of the day outdoors doing yardwork.
Have a lovely day!!!