A bad blister can take all the fun out of a good run!
I am in desperate need of help.
Here is my problem:
Ever since I have worked out, I have always had a problem with blisters. No matter what brand or type of sneakers I have tried (and boy have I tried LOTS!), I always always get blisters. Even after they are broken in.
And get this- the blisters are always on my RIGHT FOOT. The left foot is free of blisters!
I even went to a podiatrist and got custom orthotics hoping that they would finally help my blister problem, but they didn't.
All of my sneakers, in the right heel only, get a small hole in the heel from rubbing! This friction is a vicious cycle as you can imagine.
Here I am before my run not knowing what was going to become of my poor right heel!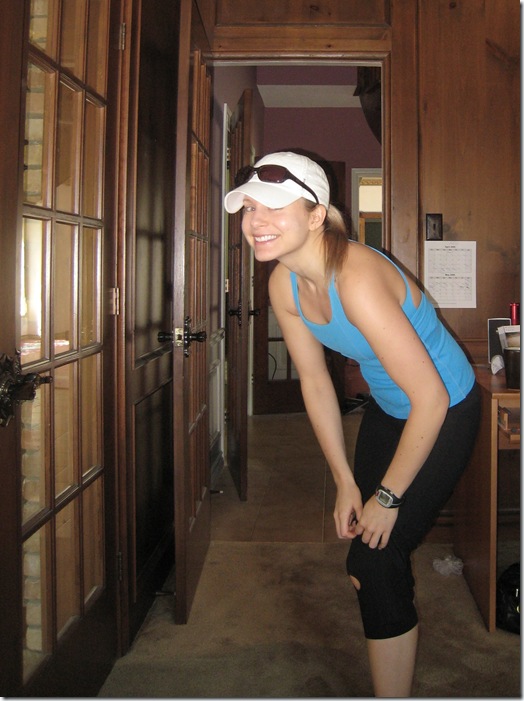 As you can see in the picture below, the hole is in the right heel. Over time, this hole will get bigger and bigger if I don't find a way to fix this problem.
The hole: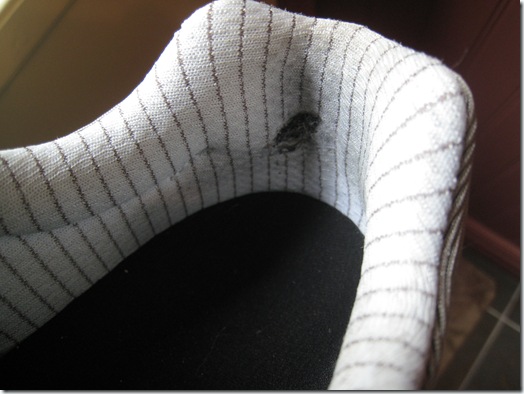 So on my run today I got an excruciating blister on my right heel. It was so horrible I was almost limping in pain and had to turn back! It really sucked because I was having one of those awesome runs in the sunshine and feeling AH-MAZING!
I told you I didn't want to head back home!!!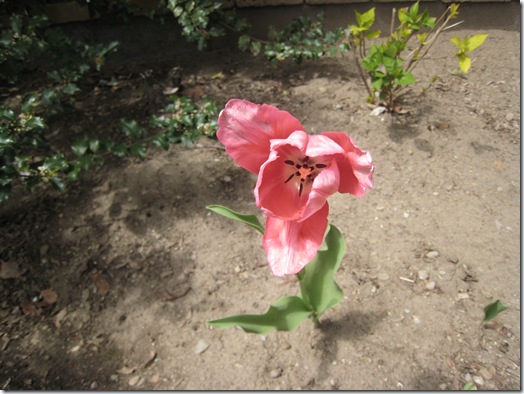 I have a feeling that this blister/worn right heel has something to do with my right foot being a different size than my left foot. I actually bought these same pair of sneakers in a smaller size and wore the smaller size on the right foot.
It didn't help!
I have been to running stores and been fitted but nothing has helped thus far.
I am out of ideas and I am hoping that someone knows of a suggestion, tip, or answer! I don't want to be in pain all summer long. Something has to be out there to help…?
Also, my blister is now raw and burning with pain. Any tips on healing a blister fast??
Distance: 3.9 miles
Duration: 38 mins.
Avg pace: 9.55 min/mile
Max pace: 8:08 min/mile
max heart rate: 171 bpm
Avg heart rate: 154 bpm
Feel the burn: 335 kcals
This was my longest and best run post-injury by a landslide! I felt really great and pain free, well aside from that blister! haha. There's always something isn't there??? :) I am going to do Polly's Yoga for Runners now.
I appreciate any help you can give me regarding the blisters and ill fitting shoes! :)
Today's question: Do you suffer from blisters while working out?