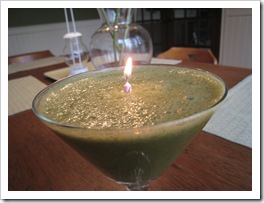 When I think of celebrations, I think of chocolate, don't you?
I guess you are probably wondering why my green monster is on fire this morning.
Let me explain.
Last week I spotted a fellow blogger, Caitlin's, green monster on fire for her birthday.
No it's not my birthday (yet- 16 days!), but it is a special day worth celebrating here on Oh She Glows!
Exactly 6 months ago today, I sat down at the computer and hit my first publish on Oh She Glows!
Happy

6

Months

Oh She Glows

!

It has been such an amazing journey so far. I have met so many amazing people and learned so many amazing things. I honestly can't imagine my life without OSG now. So thank you to everyone who has supported me with my crazy little venture. :)

As you may know, I am on a mission to help other women feel good about their bodies, increase their self-esteem, and encourage all of us to live our best life. We've only got one shot at it, so let's make it a good one!

This morning I decided to put some cocoa into my green monster! Cocoa also has amazing health benefits too!
Cocoa's beneficial effect on the cardiovascular system may be related to its antioxidant activity. The ingestion of moderate quantities of cocoa causes the blood's antioxidant capacity to rise, thus diminishing the oxidation of proteins responsible for the formation of plaques.

~ Foods that Fight Cancer
Just 1 teaspoon (which is the amount I used today) provides an extra 2 grams of protein and 2 grams of fibre– in just one tiny itty bitty teaspoon! WOW!
The taste?
I barely noticed it at all! If you are expecting a chocolate smoothie you won't find it here. It had just a hint of cocoa and a slight bitter taste that I quickly offset with 1/2 a banana. For the extra 20 calories, I definitely think that it is worth all the health benefits plus the extra protein and fibre kick! I will be adding this to my green monster on a regular basis!

I realized in the grocery store yesterday I still had a bunch of Dempster's Coupons to use up! I spotted the Pro Cardio Squares and knew I had to try them.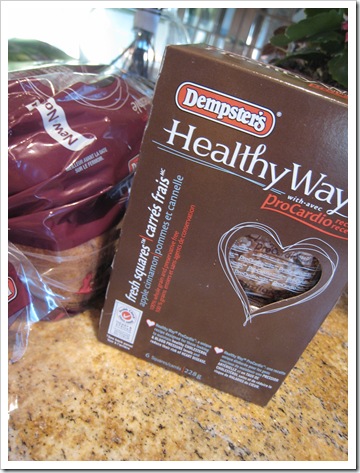 Click to see the ingredients: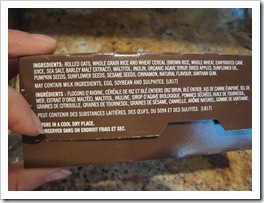 I was pleasantly surprised to see organic agave syrup on the list and many other great ingredients.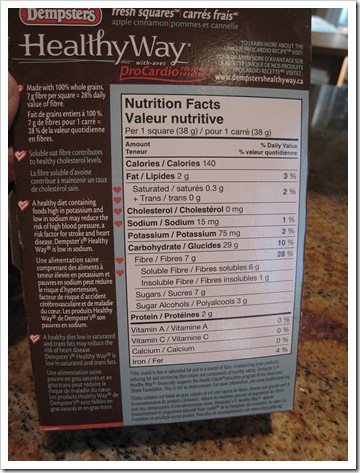 I was really impressed by 7 grams of fibre in just one square. The protein is a bit low, but could easily be improved by adding some nut butter or sprinkling over yogurt. The sugar is also quite low for a health bar.
6 per package: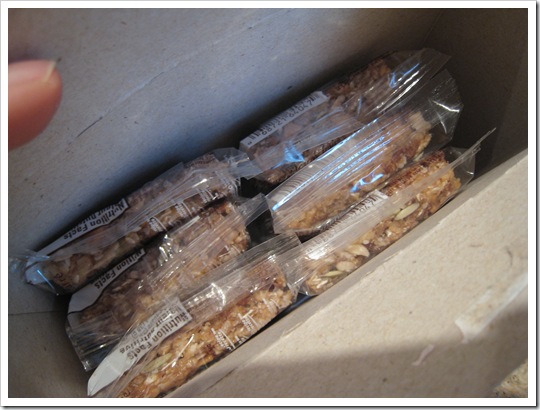 Great for 'on the go' travels to pop in the purse! I stashed a couple in my purse just for those emergency, I'm-going-to-eat-my-arm moments.
This flavour was apple cinnamon and it was delicious! It was crunchy from all the seeds, yet chewy. I also tasted a hint of agave. A very light sweetness to it.
I LOVED the pumpkin seeds.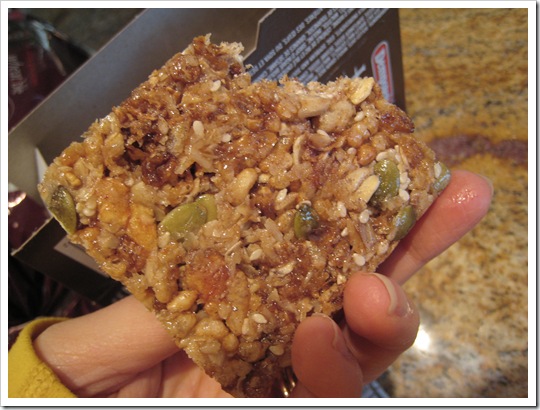 Overall taste rating:
4.25/5
Would I buy this product?
I would definitely buy this product! I am excited to try out the other flavours too. :) I can see myself buying these for the sole purpose of having emergency snacks. I like to throw e-snacks in the glove compartment of my car. Not sure if I can do this in the hot summer months though!
And of course I asked myself….I wonder if I can make these? :)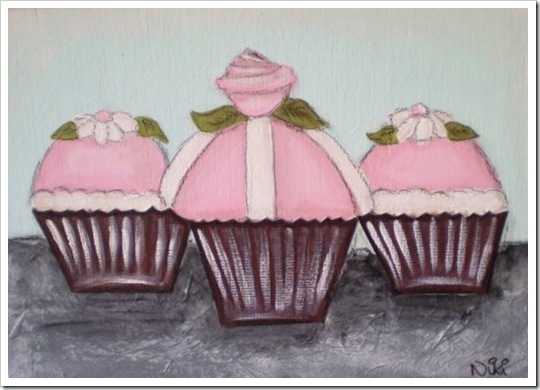 Look familiar?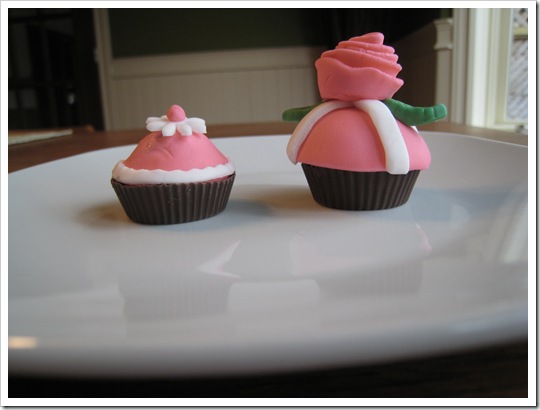 You are looking at an original painting created by an amazingly talented artist especially for the Shop 4 A Cause Charity Auction!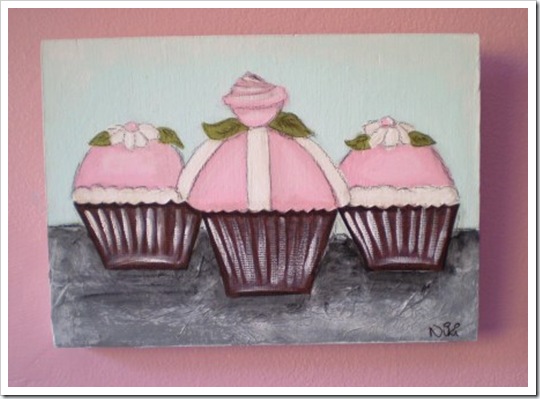 Niki Jackson, from The Vintage Artist, describes the painting:
'Glo Cakes' a whimsical painting depicting Angela's lovely healthy cakes as featured on her blog. Painted by mixed media painter Niki Jackson on birch plywood. The painting measures 7″ x 5″ and comes ready to hang.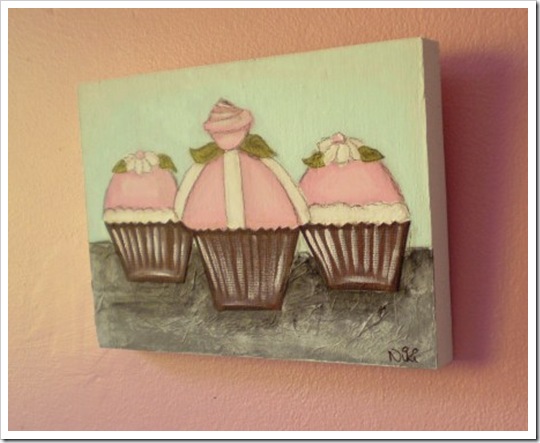 How cute is that painting?? :)
Niki also put together this amazing video showing the entire painting process– WOW!!! Make sure you have the volume turned up!
I have to say I was just floored by everything Niki did for this cause. I actually squealed for joy and started yelling Eric's name when I saw it! :) My whole family was amazed by it too.
Thanks Niki, I think this is going to be a hot item in the auction!
See you all this afternoon for a 3rd installment of our blogging + social comparison discussion!

"50 grams of dark chocolate has twice the polyphenol content of a glass of red wine and about as much as a cup of green tea brewed for the correct length of time."
~Foods That Fight Cancer