Hello there!
I hope you all had a fantastic day. My commute home was a breeze tonight- thank God- there wasn't a lick of traffic! See there is balance in this great universe afterall. :D
Tonight, I decided, would be a baking night. A night to explore a recipe that I had not explored before. I was in a bread kind of mood. Doughy, sweet, natural bread. And I had some leftover pumpkin to use to boot. I wanted a healthy and wholesome bread, not bread that had 1 cup of oil in it. They. are. every. where. 1 cup? Seriously? 1 cup shortening? Ew.
I am often asked why I bake. I have three answers to that.
1) I have an undeniable sweet tooth.
2) It is a stress release
3) I love, love, love baking for others.
[print_this]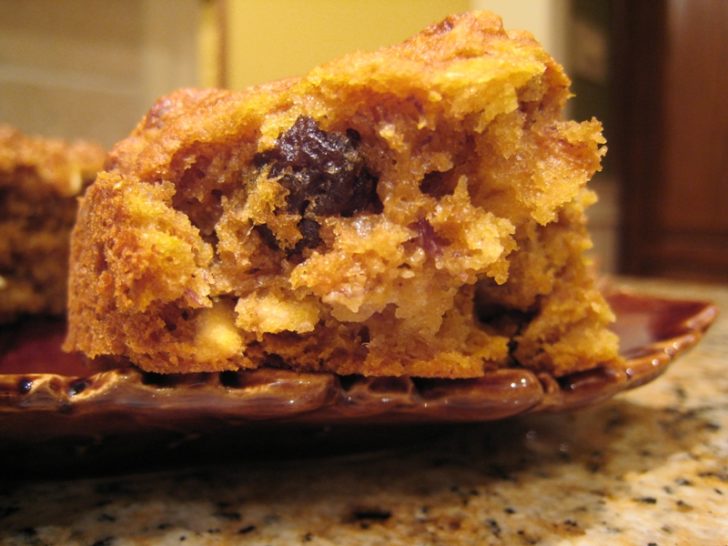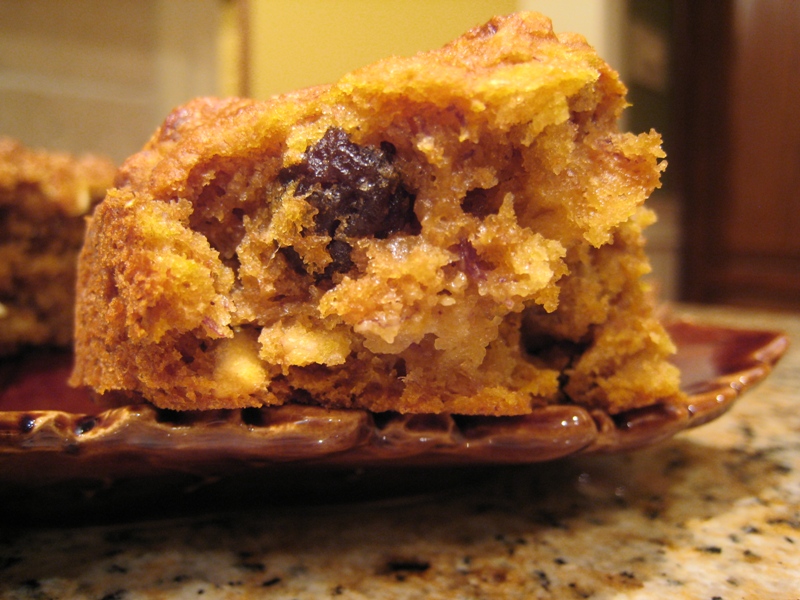 By: Angela Liddon
I adapted this recipe from Banana Pumpkin Bread found here.
Ingredients
2 ripe bananas
2 eggs
1/4 cup vegetable oil
1 1/3 cups pumpkin puree
1/2 cup honey
1/2 cup white sugar
1.5 cups whole wheat flour
1 cup oats
1 tsp baking powder
1 tsp. baking sode
1/2 tsp. salt
2 tsp. pumpkin spice
2 tsp. cinnamon
3/4 cup raisins
Instructions
Preheat oven to 350F and grease a 9×5 inch pan.
Mash bananas and stir in eggs, oil, pumpkin, honey, and sugar.
In a seperate bowl mix together flour, oats, baking soda + powder, salt, spices.
Add dry into wet mixture and stir until just combined.
Add raisins. Pour batter into pan.
Bake for 55 min.
Please note: This recipe was posted before I went vegan, which is why there are eggs in it. I have not yet tried a version subbing the eggs, but if you do please leave a comment and let us know how it goes.
[/print_this]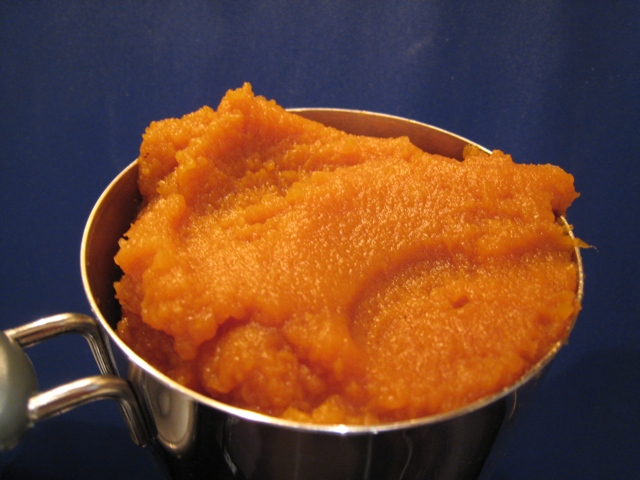 Sweet Doughy goodness: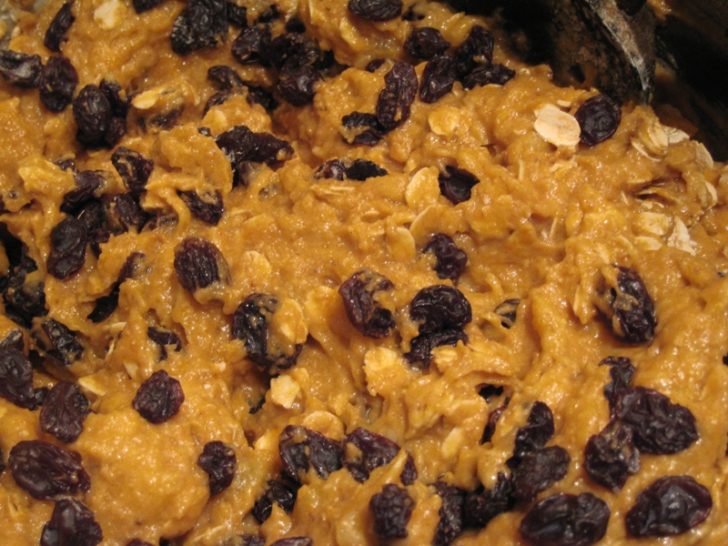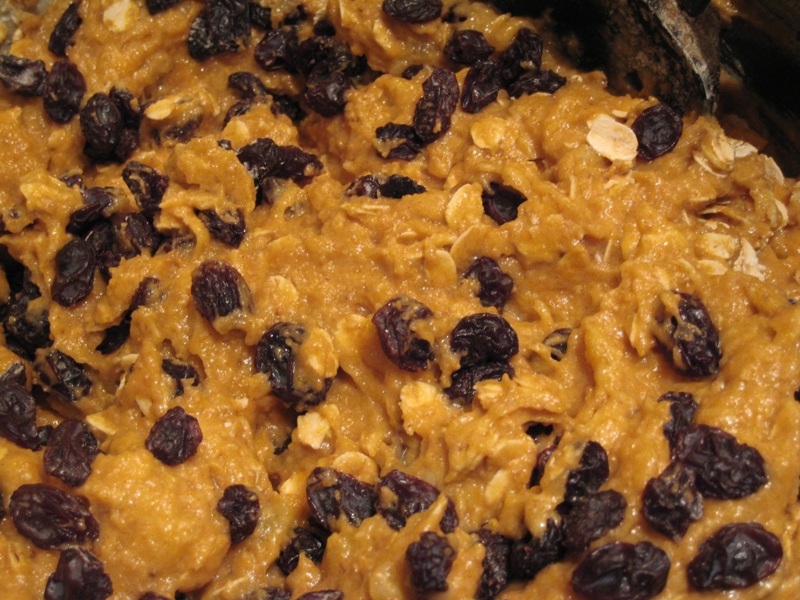 Before:
After 55 mins.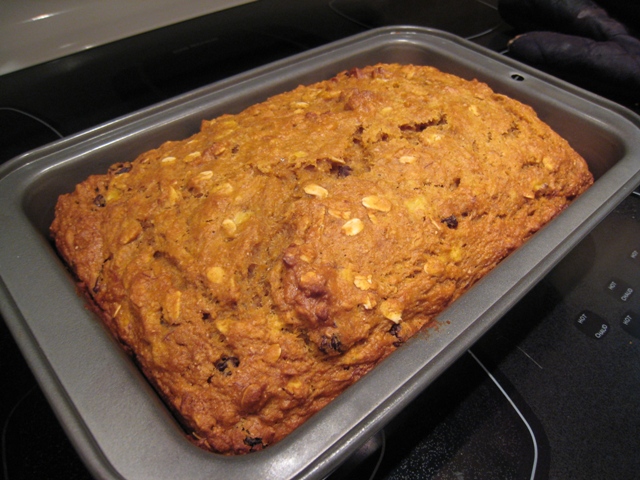 Doughy + chunks of raisin and banana = Pure bliss.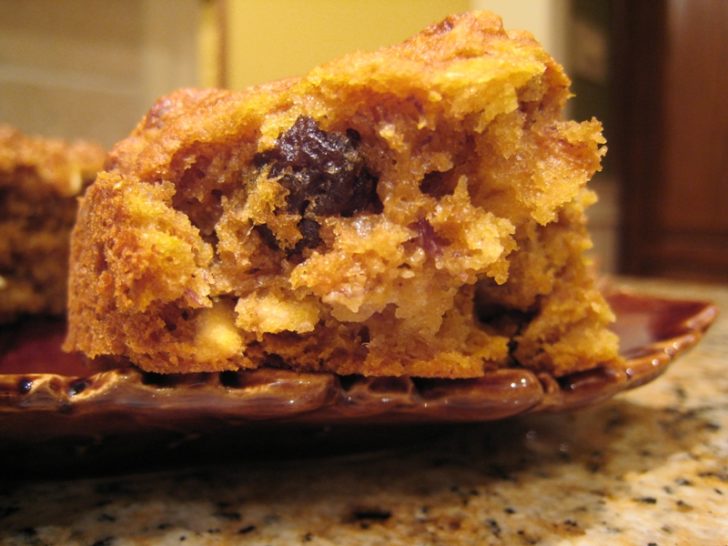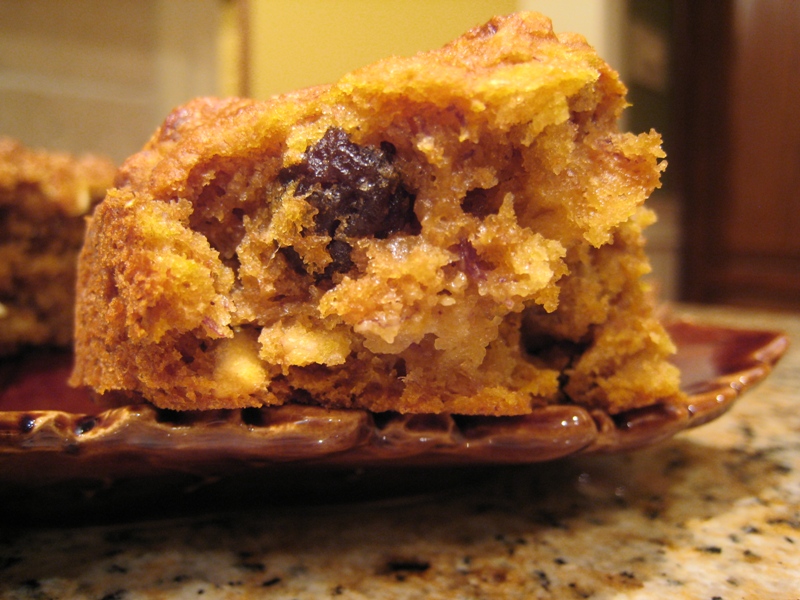 With vegan margarine spread: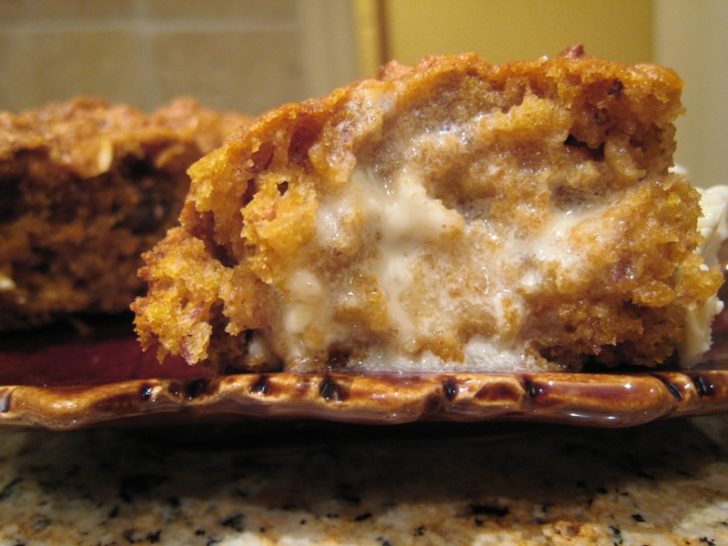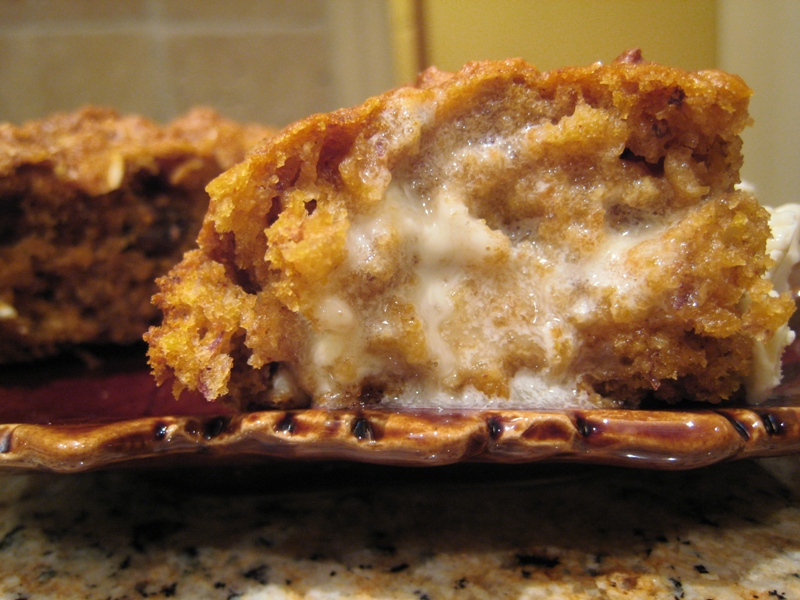 I rest my case.
~~~~~~~~~~~~~~~~~~~~~~~~~~~~~~~~~~~~~~~~~~~~~~~~~~~~~~~~~~~~~~~~~~~~~~~~~~~~~~~~~~~~~~~~~~
To love and be loved is to feel the sun from both sides.
       – David Viscott